Year 7 Bushcraft Trip
Bushcraft is a trip which Year 7s have gone to for the past 2 years. The trip, this year, lasted for 5 days and 4 nights. On the trip you do exciting activities and get the opportunity to sleep in shelters.
Activities: At Bushcraft we did many different activities that a lot of Year 7 had not tried before. One of these activities was archery and tomahawk throwing. Everyone enjoyed these since it was something new for us. The camp leaders also taught us first aid and we were put through first aid situation. We also played lots of different games in the woods with the tribe/camp leaders and learnt a lot of new songs that we sang around the campfire whilst drinking hot-chocolates! Furthemore, another survival technique that we learnt was fire starting and the different ways of starting a fire. We even got to cook our food on our fires!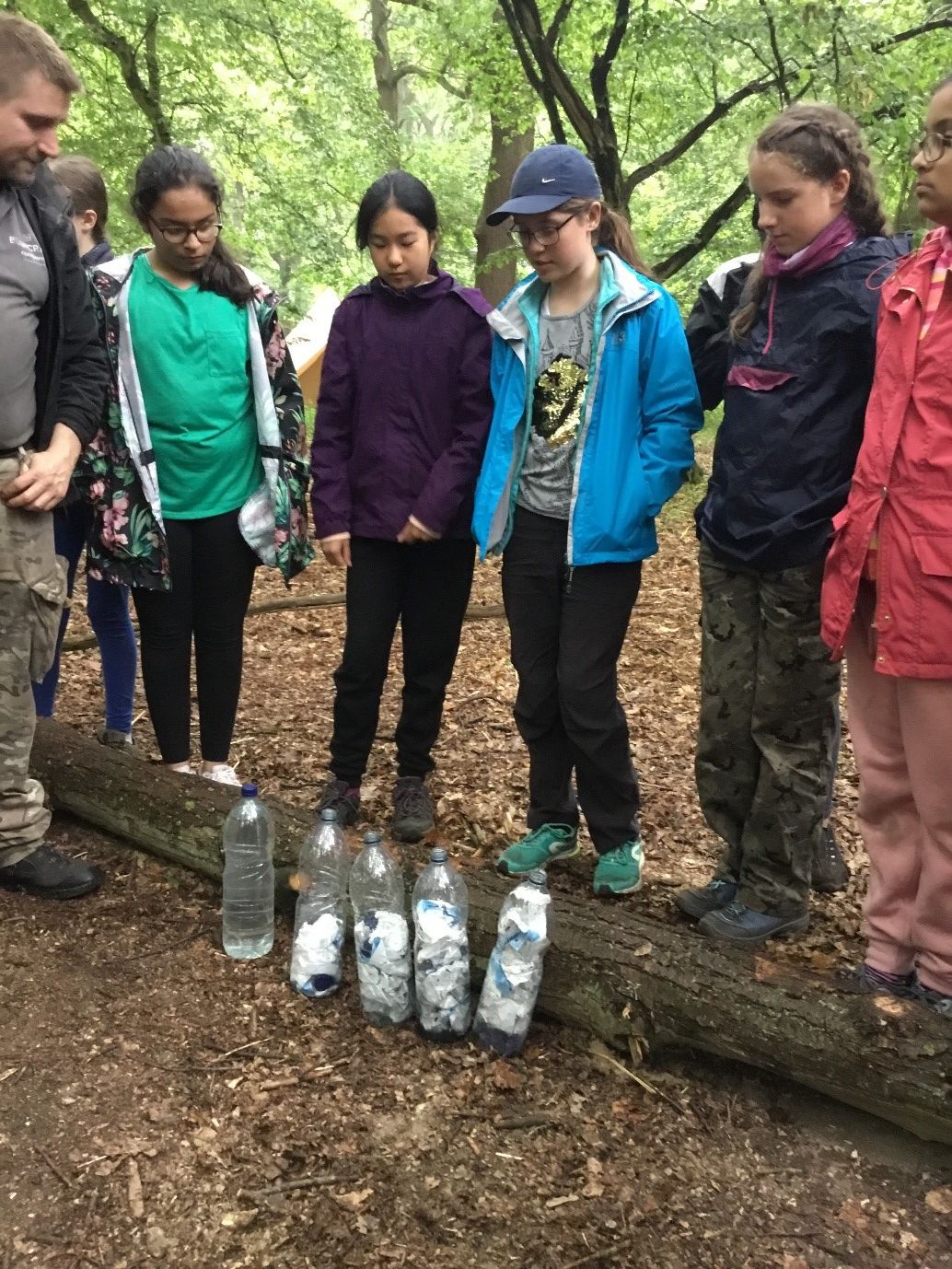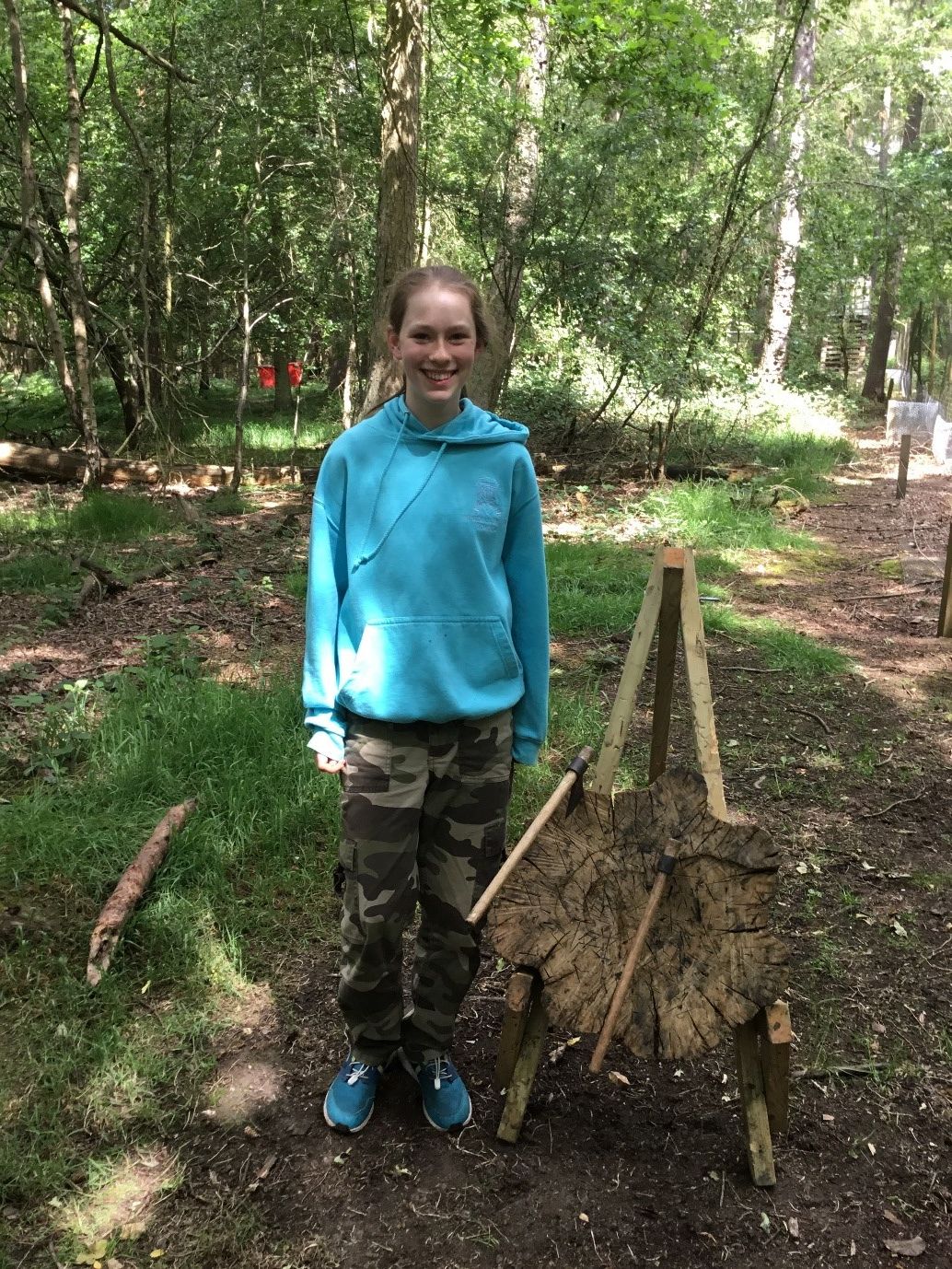 Food: The food at Bushcraft was all very delicious. There was a variety of food for meat eaters and vegetarians. On a few days we even cooked our own food on the fire! My favourite food was the venison because it was something new I had never tried before. In addition in between meals we were allowed fruit as a snack.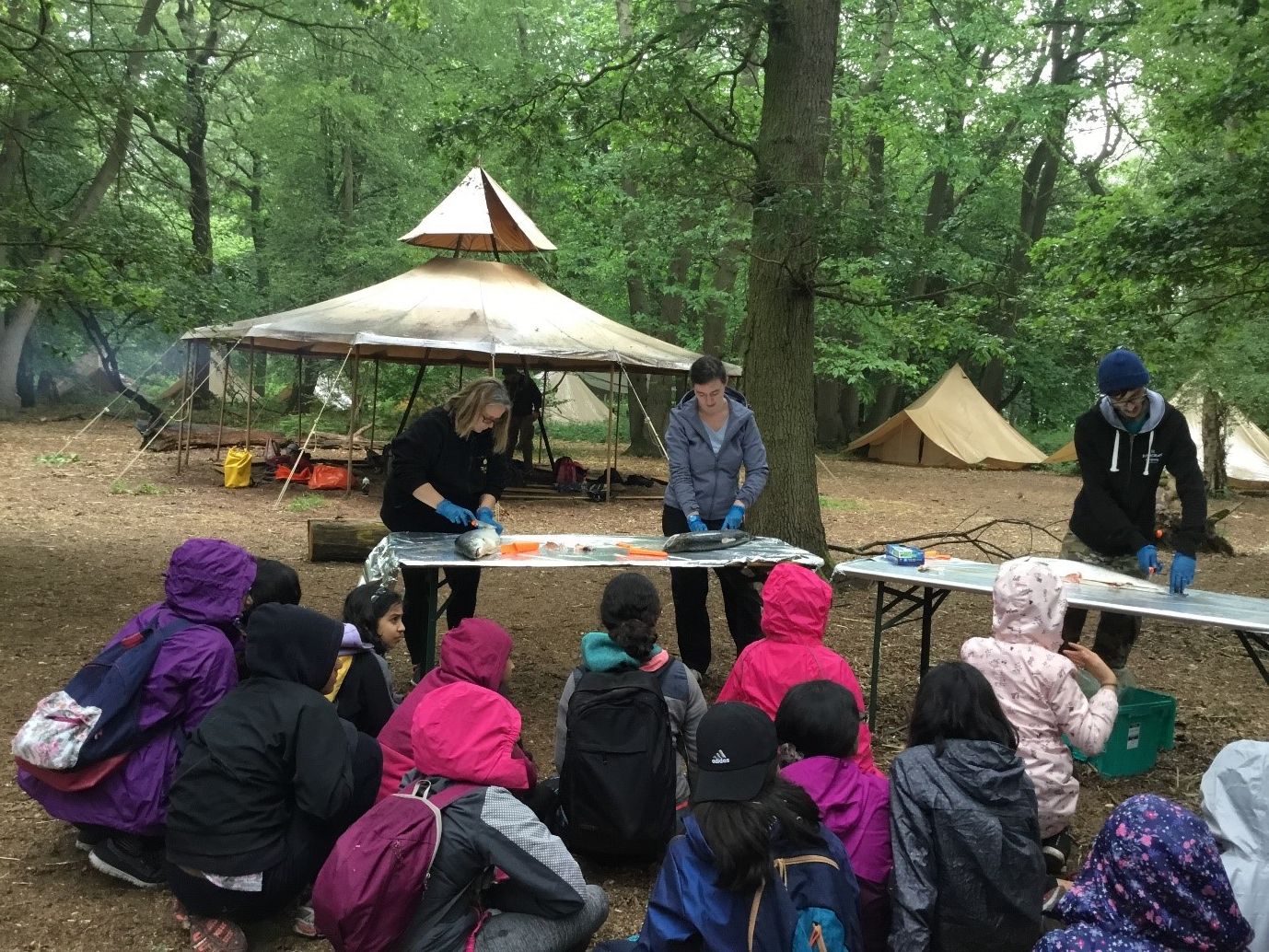 Morning routine: We were usually woken in the morning by camp leader Faye shouting outside our tents. As we moaned that it was too early to get up, we were reminded that we still needed to get dressed, brush our teeth/hair, and take our roll-mat and sleeping bag back to our tent if we had slept in our shelters. Then we went to our yurts to eat breakfast.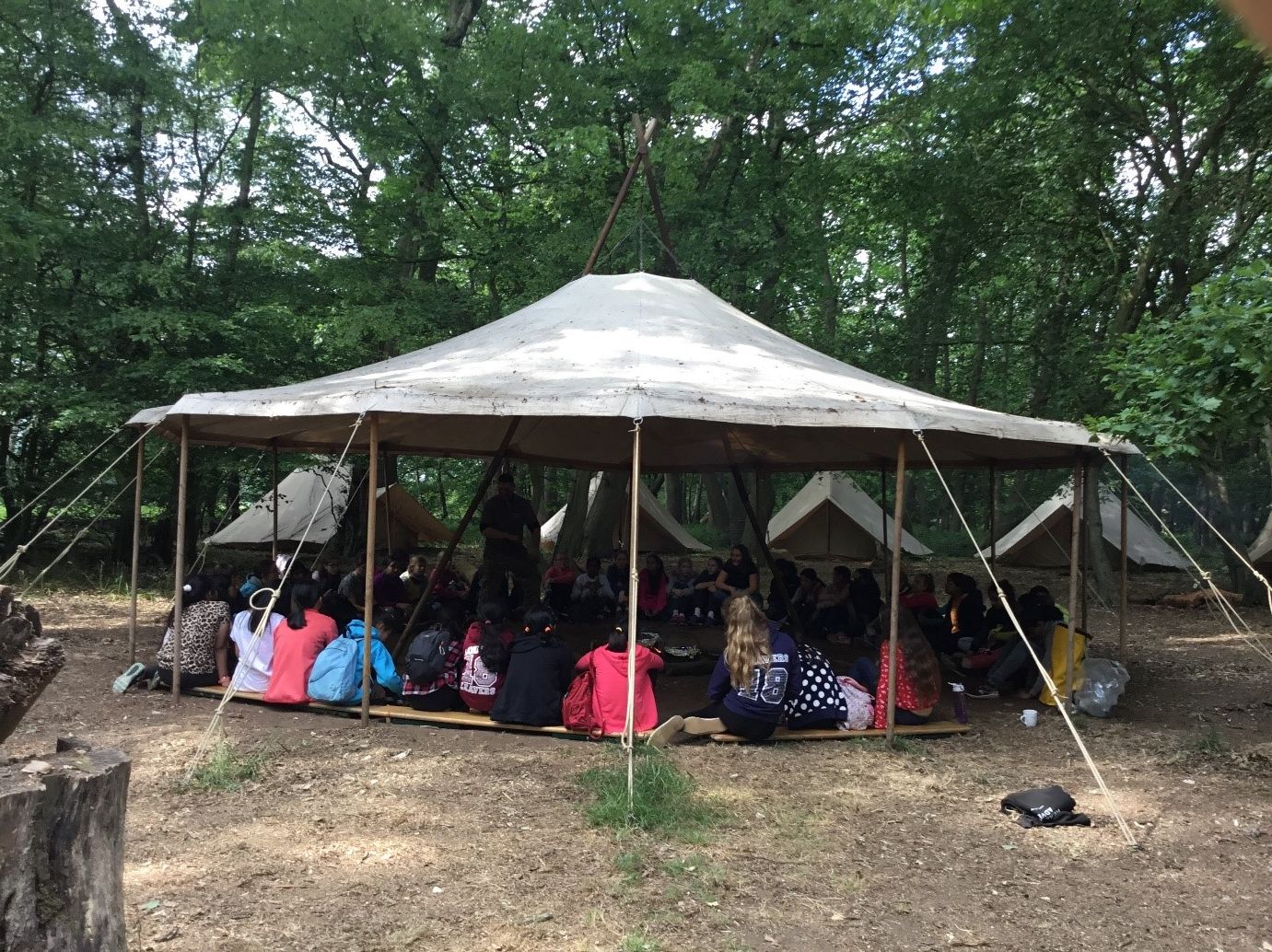 Night routine: In the evening, after dinner, we sat down in yurt and played games and sang campfire songs. Every night one of the camp leaders called Gregor told us a story about his adventures around the world. At around 9:00 we got into our pyjamas and brushed our teeth. Afterwards we got 30 minutes in our tents or shelters to talk. At around 10:00 it was lights out and time for bed. If we talked we would get warnings.
Overall I really enjoyed Bushcraft and I would love to go again. My favourite part was definitely the tomahawk throwing.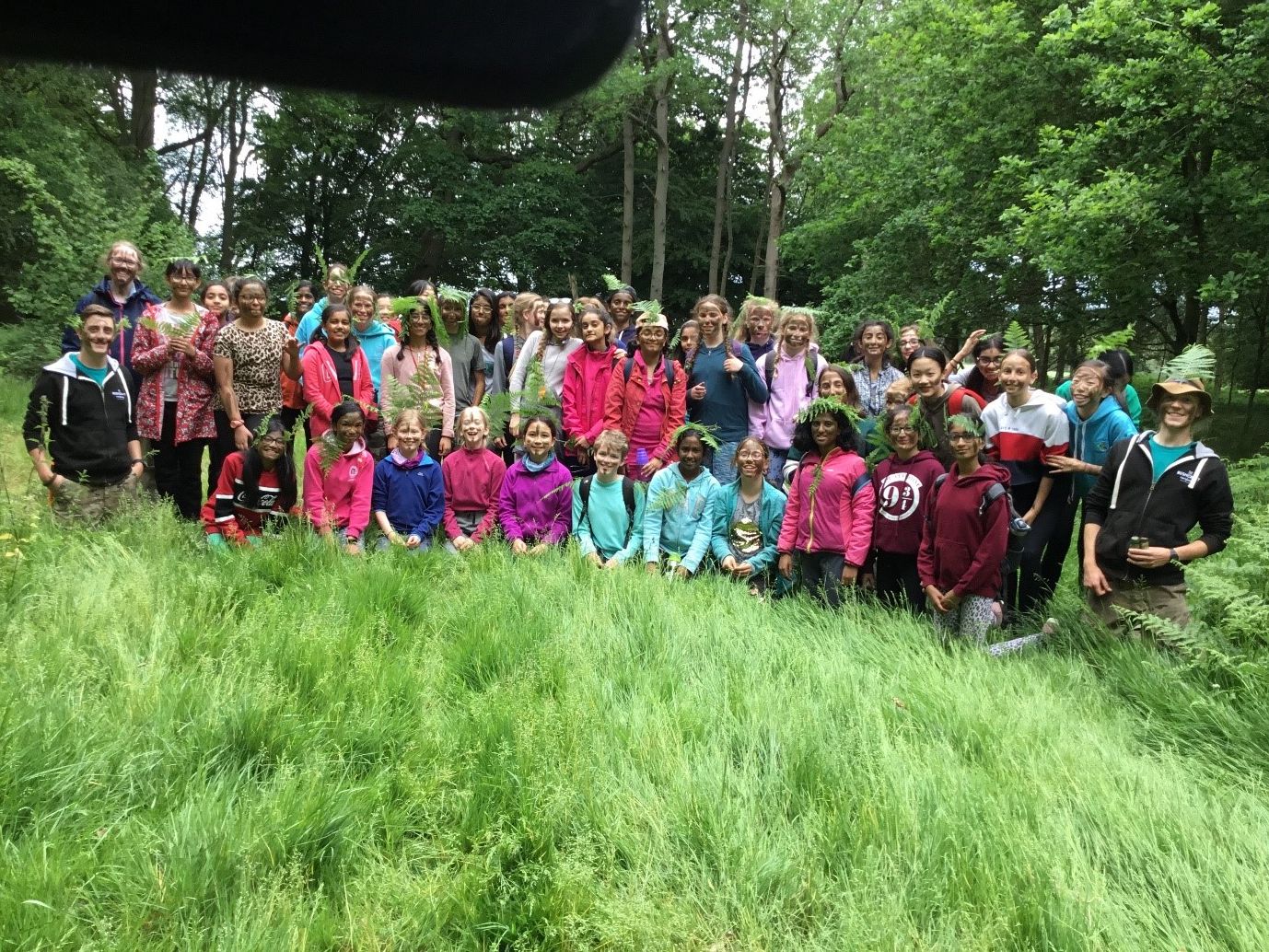 By Isobel and Martha 7B