Kendrick Book Club - End of Year Celebration
On Friday, 5th July, the Library celebrated the end of a wonderful year of bookish events at our Book Club.
Our members have recently completed shadowing the CLIP Carnegie Children's Book Awards 2019. The official winner was The Poet X by Elizabeth Acevedo, although our personal group favourite was The Land of Neverendings by Kate Saunders with The Poet X being rated third. One of our members did write a fantastic review about the winning title which was featured on the Carnegie website – well done Katy!
The Poet X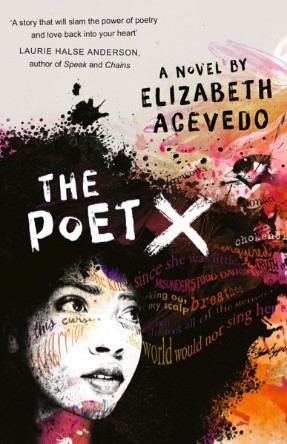 The powerful narrative voice in "The Poet X" makes empathising with the main character, Xiomara, incredibly simple. Her character is so well developed and enhanced by the other people around her whose peripheral story lines add to the already impactful plot, centred around Xiomara's relationship with her faith, her mother and her own talent for slam poetry. I found this book so amazing to read and it's verse form meant that every line felt considered and added to the beautiful effect of the writing.
Posted on: 10th May 2019 at 12:56 pm by Katy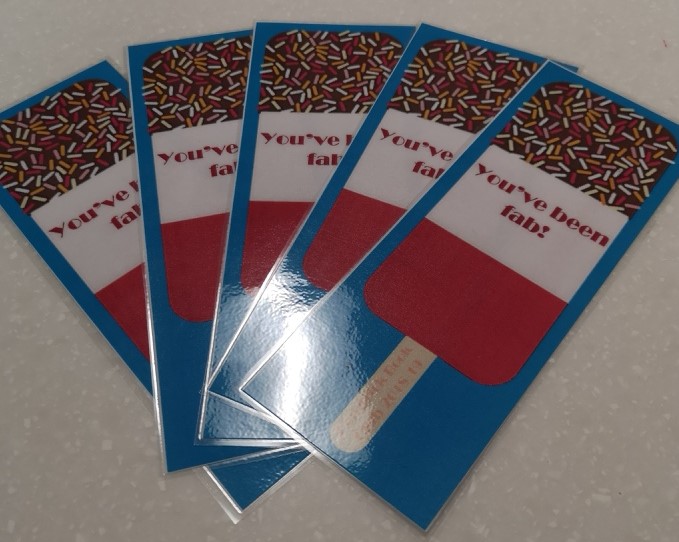 Many of our members were able to celebrate with us today with some party snacks, chocolate cake and FAB ice lollies as a small thank you for being 'Fab' members all year. They were perfect to cool us down on such a lovely warm day & matched beautifully with our fun bookmarks!
Thanks to the Federation of Children's Book Group's conference attended in April by one of our librarians – each of our members were able to take way free proof copies of up and coming titles as well as goodies such as book bags, badges, sticks of rock and postcards.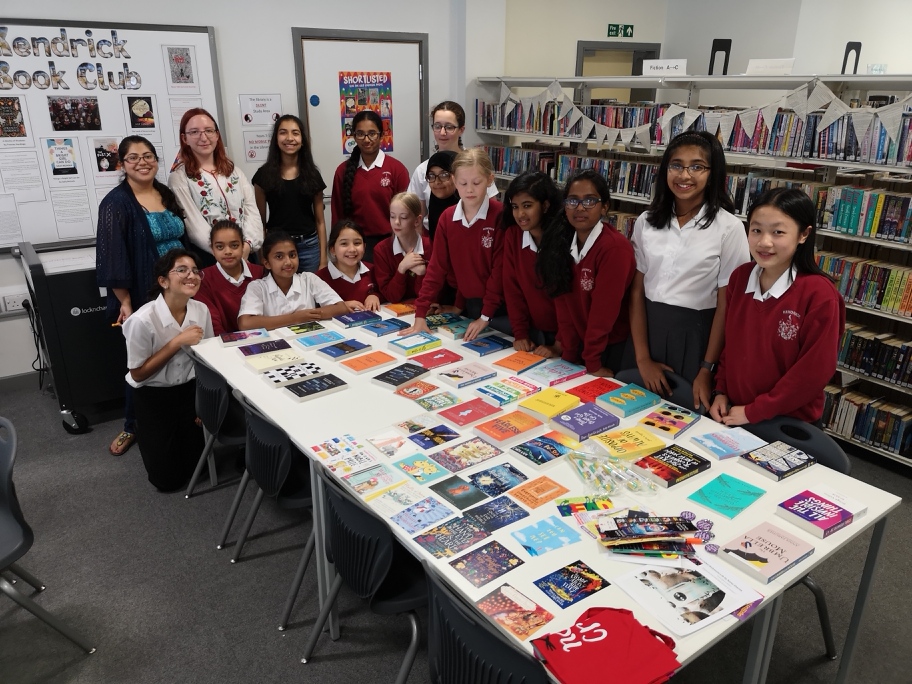 Special thanks to our fabulous Year 12 Student Librarians, Ishika, Neha and Orla for running our club and making is so enjoyable each Friday.
We look forward to Kendrick Book Club resuming in September - 2nd break in the library!
ALL WELCOME