Reading German Network Awards Assembly
On Friday 20th September, six Kendrick students from year 8,9 and 10 and Frau Mueller attended the Reading German Network Awards Assembly at the University of Reading. In total, seven Kendrick students won prizes, Sana, Isabella, Ananya, Hannah, Elena, Shruthi and Simran.
The writing competition, which took place in July, was related to multiple Grimm's fairytales. Years 7 and 8 had to create a storyboard or graphic novel on a section of the tale 'The Brave Little Tailor', Year 9 adapted the end of a gruesome tale of a cat and a mouse and Year 12 wrote a diary entry from the perspective of a character from another one of Grimm's highly unusual fairytales.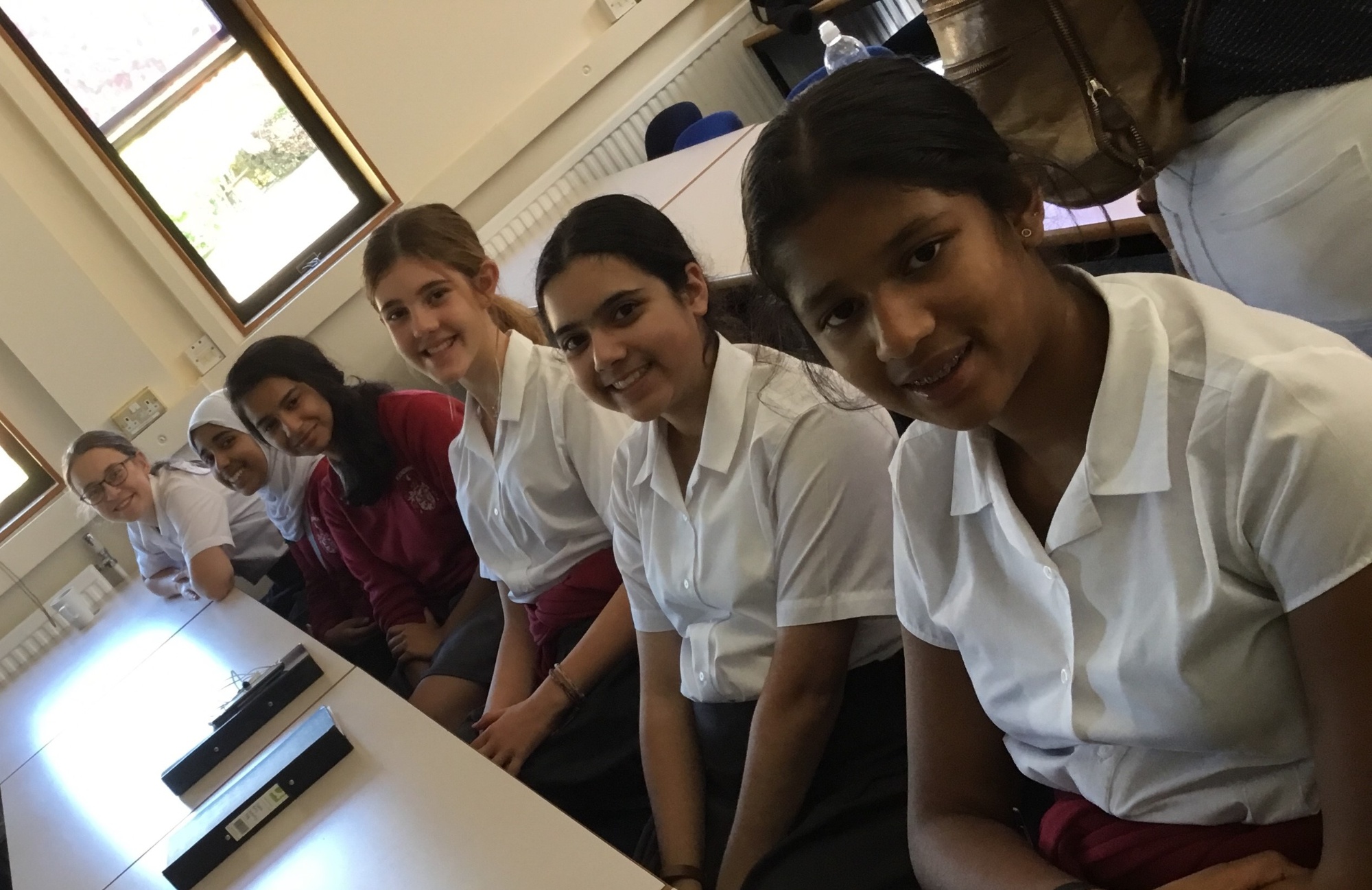 Before the awards were given, a number of German professors and lecturers spoke to highlight the importance of learning German and they gave more background to their topic choice of Grimm's fairytales. Following this, they also announced the theme for next year's exciting competition: 'Borders' – which all German classes at Kendrick will explore this year.
The winning entries were highly complimented on the accuracy of the language, good humour and creativity. A number of generous prizes were given, including a number of fairytales from Germany and Austria that were written in German.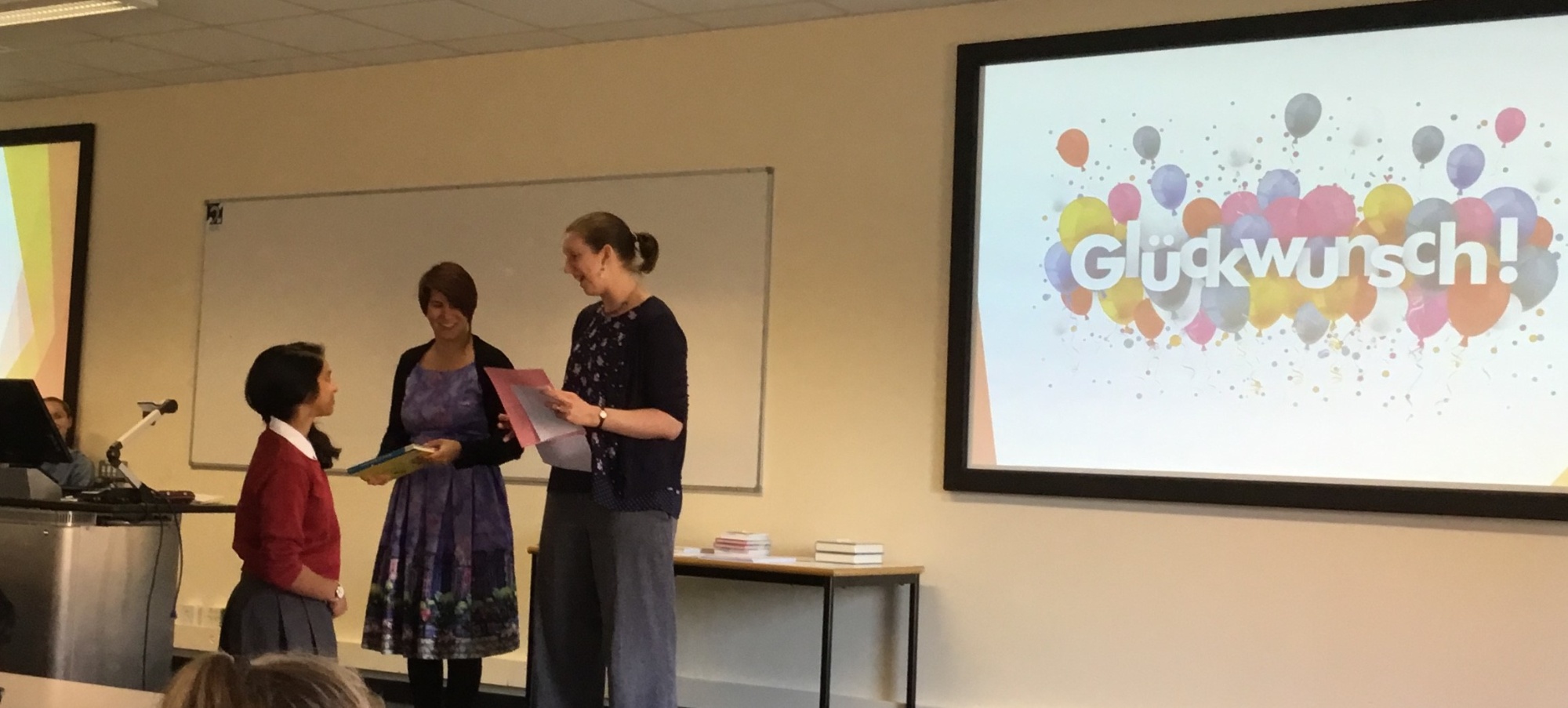 Once all the prizes were presented, we were treated to cake and lemonade, whilst we were able to meet the organisers of the event and other enthusiastic German students.
Thank you to the Reading German Network and its supporters for a very exciting event that I thoroughly enjoyed. I'm really looking forward to taking part in the new competition!
Hannah - Year 9