World Mental Health Day
On World Mental Health Day at Kendrick School, students and staff wore an item of yellow clothing to take part in the Young Minds charity initiative #HelloYellow and each donating towards the cause.
At lunch, Year 13s, Louise and Trinity arranged a 'chalk-ing' event where students wrote positive and encouraging messages on the concrete area outside the Main School, reminding everyone to value kindness, appreciation of others and positive drawings to help brighten up one another's day.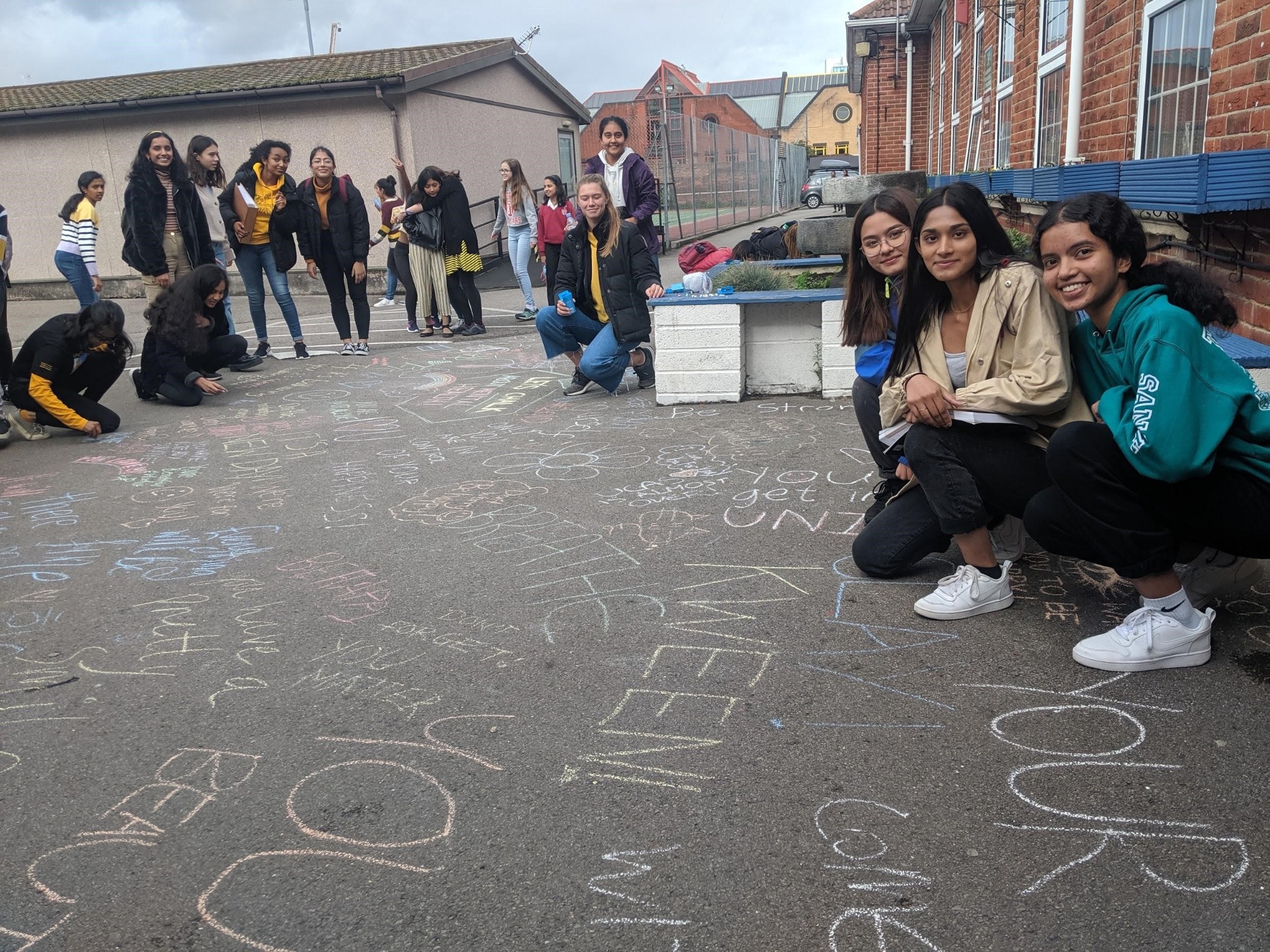 There was also a a photobooth event was also held in Room E, organised by Emily, Neha, Orla, Ishika and others in Year 13. People across all year groups to take photos with props in their yellow attire to express their support for Young Minds and World Mental Health Day, and show their solidarity with those who experience mental health issues.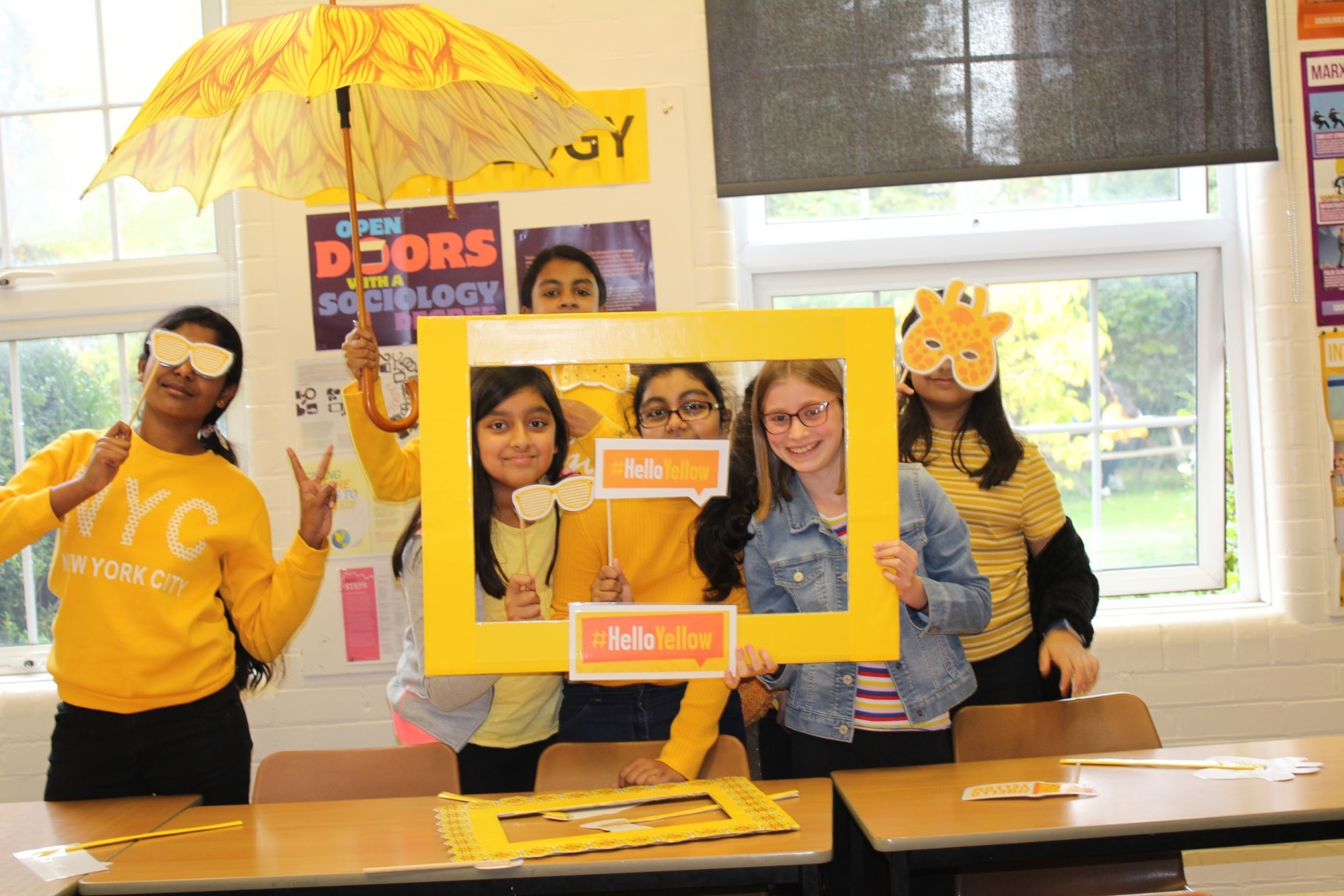 More pictures of the day can be found here.