A Girl with a Dream, is Fire
On 11th of October 2019, the Head Girl Team invited Dr Shola Mos-Shogbamimu to Kendrick School to deliver an inspirational talk as part of our Black History Month.
The Kendrick HGT met Dr Shola in March 2019 at the ASGS Women's Conference, where she delivered an inspiring talk about women and girls in leadership. She provided a refreshing and engaging perspective on women's empowerment (and how we are already empowered), and it was the exact kind of energy that the team thought would give a boost of motivation to Kendrick School.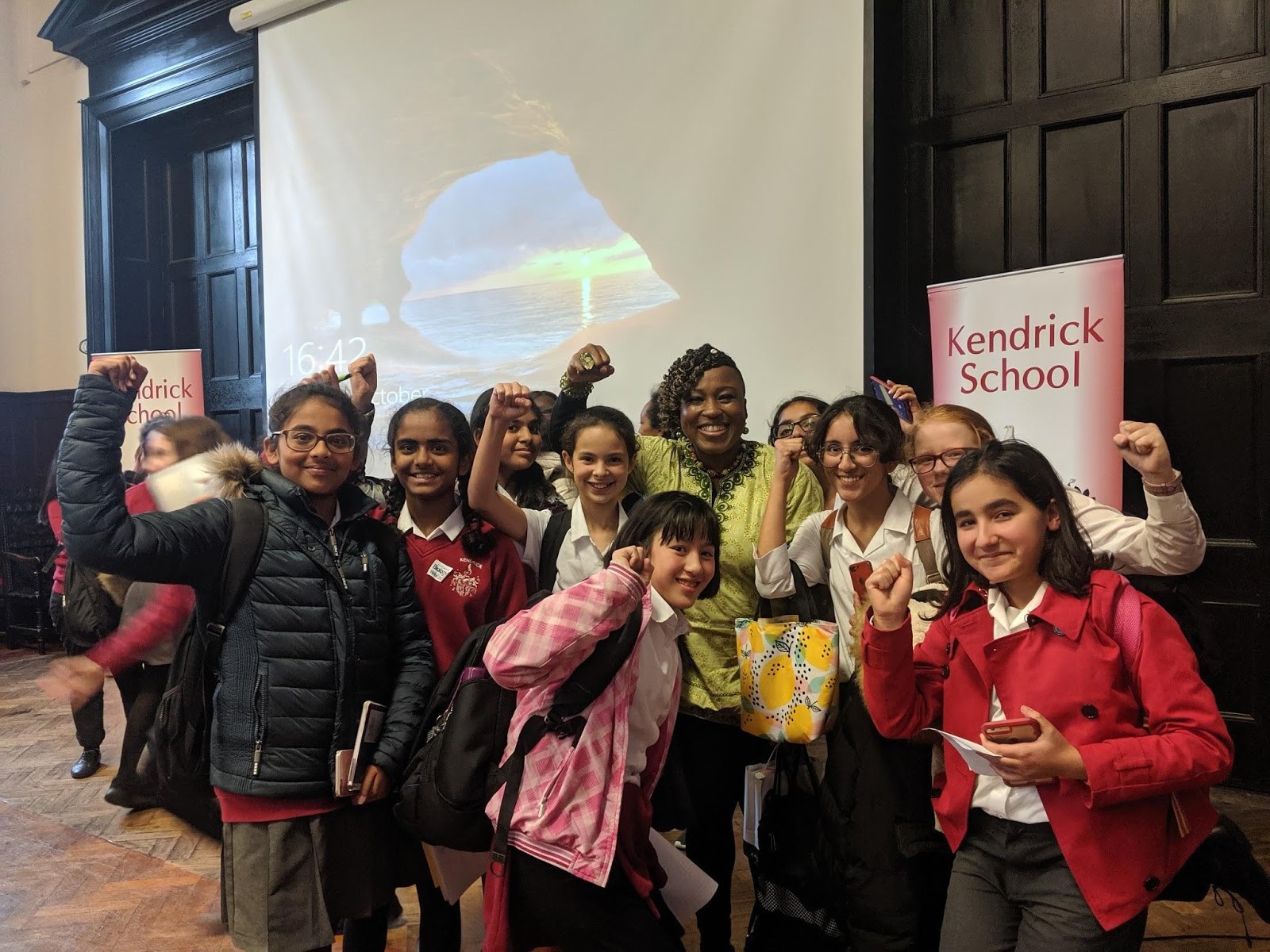 Amongst the many words of wisdom emphasised by Dr Mos-Shogbamimu, was "The world does not need another Beyonce, we have her. The world does not need another Oprah, we have her. The world does not even need another Mandela; the world needs you."
"All the things you want to do; they are all possible. But there are three things I need you to bear in mind in doing them: Yes I can, Yes I will, and Yes I am. Those three statements encapsulate the strength you need for the moments where you wonder 'Can I do it? Yes I can.', or, 'Will I be able to do it, because I don't know if I have what it takes to become a robotic engineer, to be able to look after my family, to be able to make a difference in the world - Yes I will", and finally, for the moments where you ask 'Am I the person that I would like to be?" just believe and say to yourself "Yes I am' ".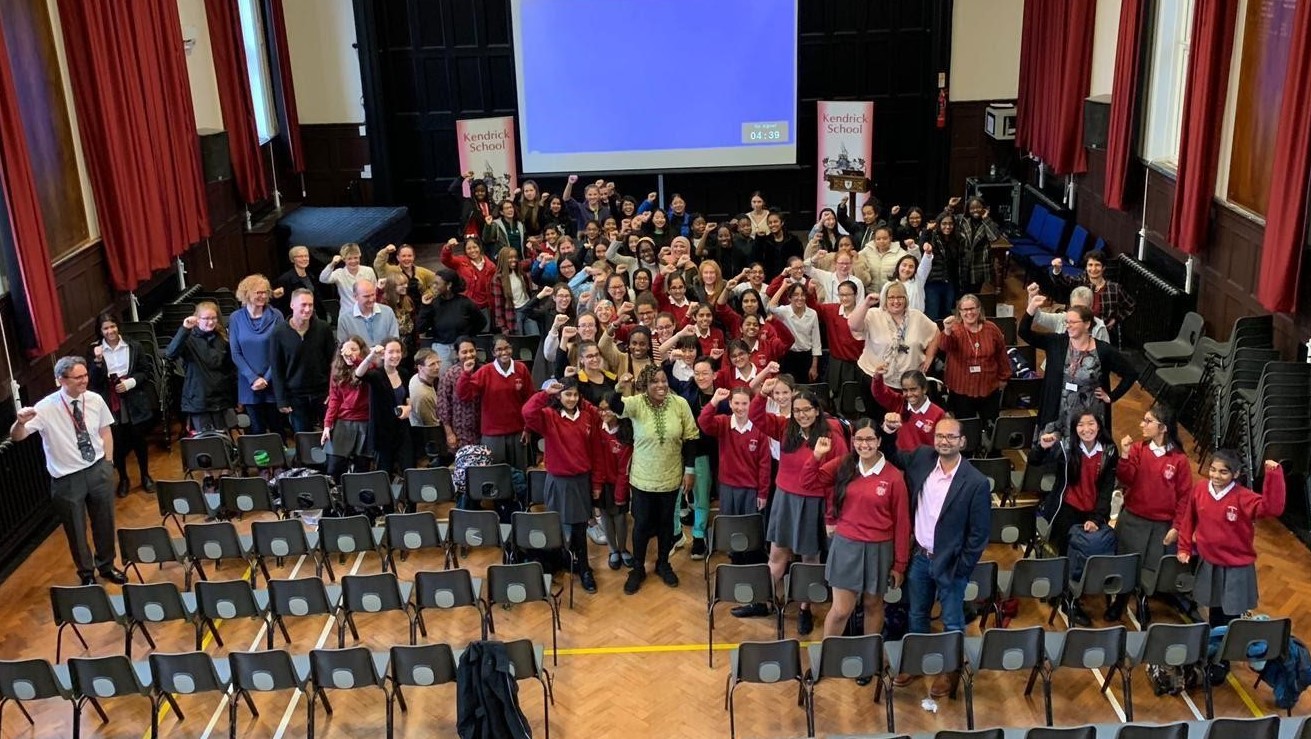 Amy from Year 9 commented, "Dr Shola made lots of very important points in her talk. One of her messages (which we all pledged to at the end) was, 'Yes I can. Yes I will. Yes I am.' She also mentioned how a fail was only a First Attempt In Learning, which brought an interesting perspective and made me realise how much one disappointing test result can actually help me improve. Her whole talk was very inspirational, and there was nothing I didn't love about it - she was funny, raised very good points and interacted with the audience, giving reasonable answers to questions."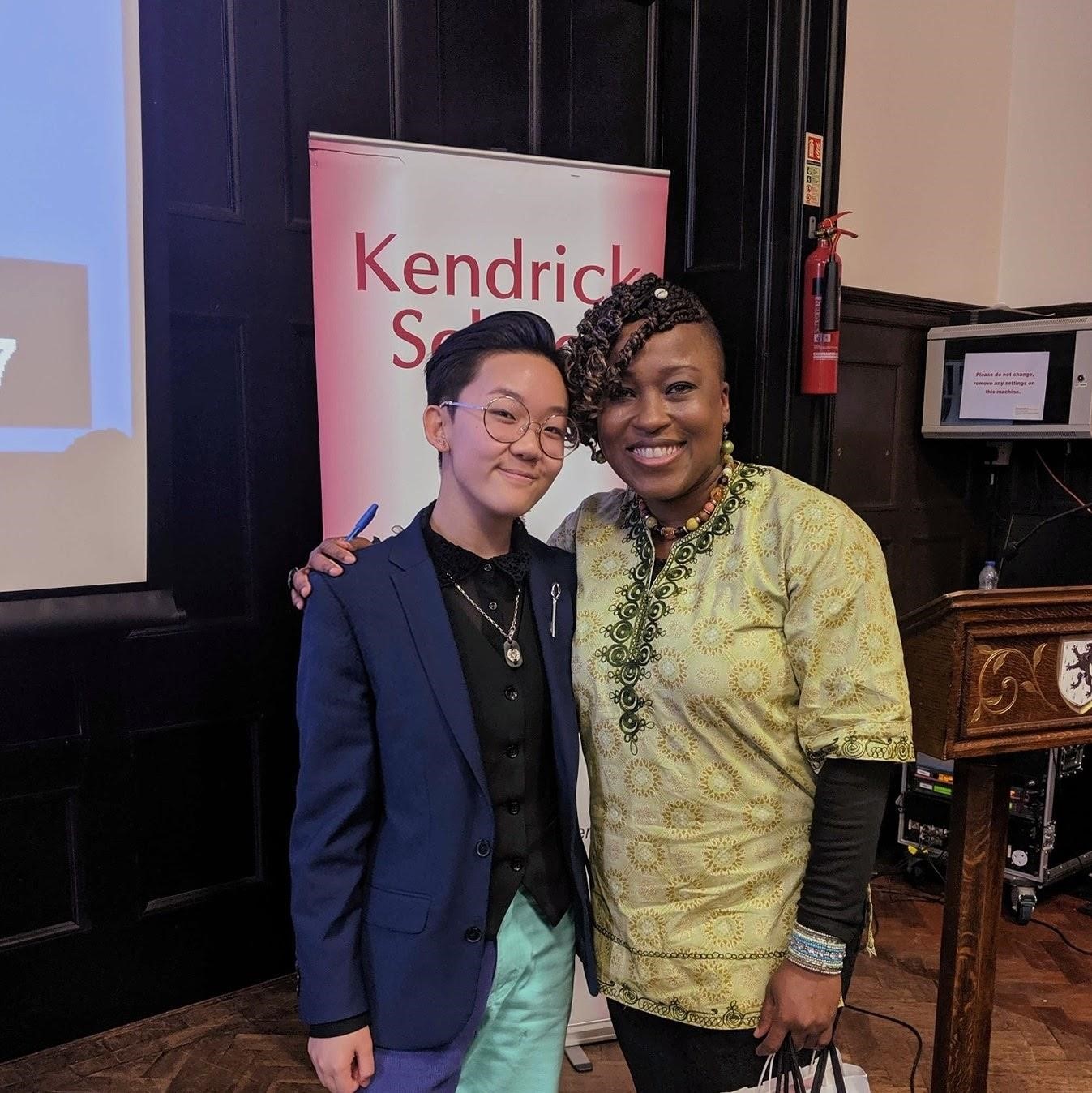 Dr Shola Mos-Shogbamimu is a solicitor, author, public speaker and political commentator often featured in mainstream media. A political & women's rights activist, she also teaches intersectional feminism to female refugees; scrutinizes government policies from a diversity inclusion perspective; and co-organises social campaigns, such as the London Women's March of 2019.
Louise, Head Girl