My Experience as an ATP Ball Kid
I decided to apply to be a Fedex ball kid for the Nitto ATP Tour Finals which is an end of year tennis tournament with the top 8 male players in the world. I have been playing tennis since the age of five and closely follow the professional tour. I had always wanted to see the players up close and thought this would be a great opportunity.
In the summer, I applied online and was then invited to a trial where we did drills which tested our agility, precision, ball throwing, ball rolling, attitude and posture. I was extremely pleased to be selected as one of 24 young people who would be ball kids.
During October half term, I attended a training week in Southampton where I met the other ball kids and we learnt skills and techniques as well as how to work as a team. It was very tiring and we were put through our paces but I left feeling so excited for the event.
We met up again on Saturday the 9th of November. When we arrived at the O2 for the first time, we collected our Lacoste clothing and kit that was provided. We then practised the run on which included spotlights, lasers and music.
On the first day of the tournament the whole team was excited. We were put into teams of 6 and given our positions. I was centre which meant that I was positioned at the net. I was the captain of my team so I had to run a warm up and check my teammates uniforms before we went on court. Each ball kid team was on court for 50 minutes at a time meaning we were on court at least twice per day. For my first match I was feeling nervous but then quickly began to feel comfortable. At the change of ends I had to stand in front of a player and get them any drinks or a banana if they asked me. One of my favourite moments was when Rafael Nadal asked me to put his drinks in the fridge and get him a bottle of water!
I was fortunate enough to be on court for the Djokovic v Federer match and was a part of the first team for the singles final which was a dream come true. My personal highlight was getting an autograph and photo with Dominic Thiem as I am his biggest fan!
I also was selected to do a Q&A session with the world number 9 who was a reserve with the Fed Ex Directors which was a great opportunity to speak to a top player and gain an insight into his life.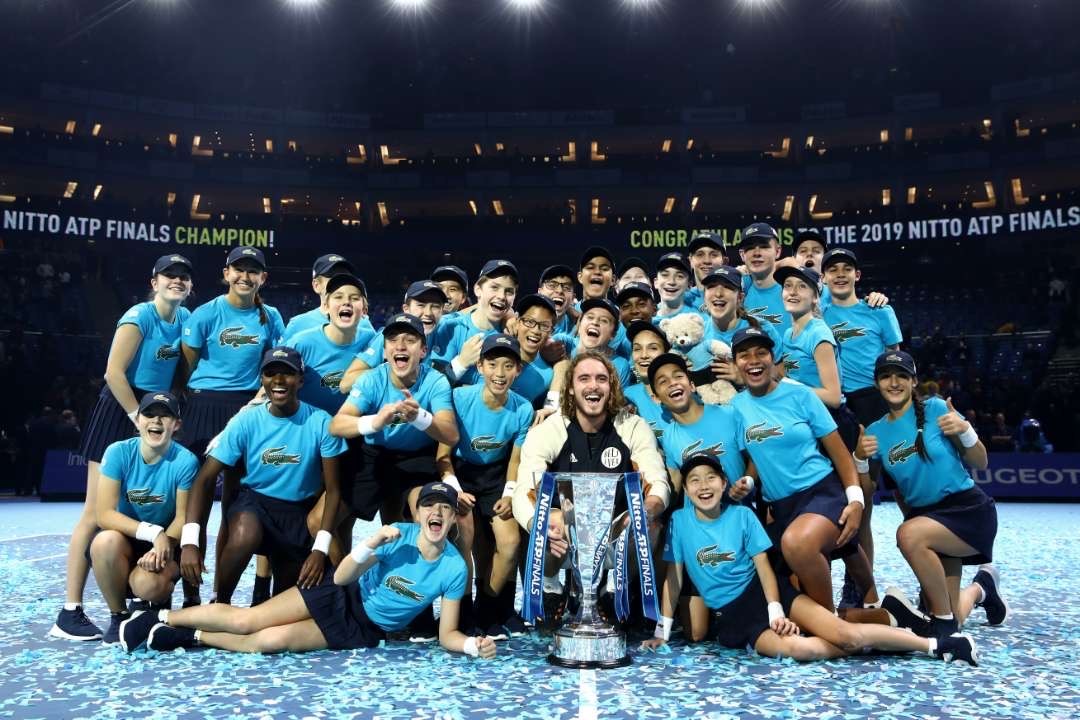 This was such an incredible week, I made lots of new friends and made memories that will stay with me forever and I am so grateful for the opportunity.
Emma M (Year 12)