Poetry Live!
On Thursday January 23rd, Y11 students visited The Hexagon in Reading for the Poetry Live! event, to support their learning and revision for English Literature GCSE and to explore and enjoy a range of poetry and poets. Abi in 11Q has provided the following account.
"The Hexagon is larger and darker on the inside than it first appears. It needs to be, to fit several school's-worth of Year 11 classes into the folding red seats, all waiting for the Poetry Live! event to begin. All were handed an A5 booklet of poems at the door, and were maybe flicking though it, maybe reading poems they've never seen before, waiting for the lights to dim.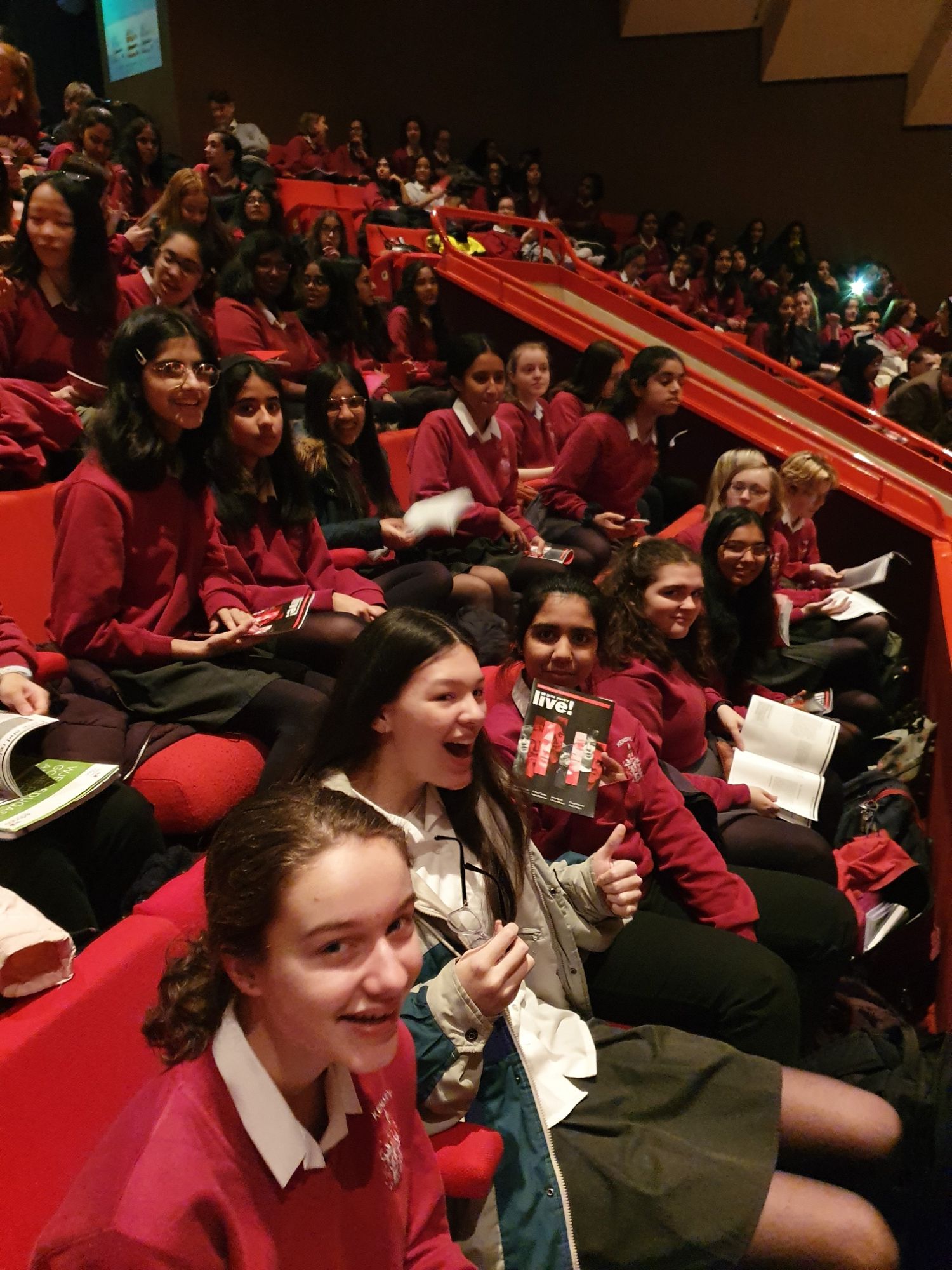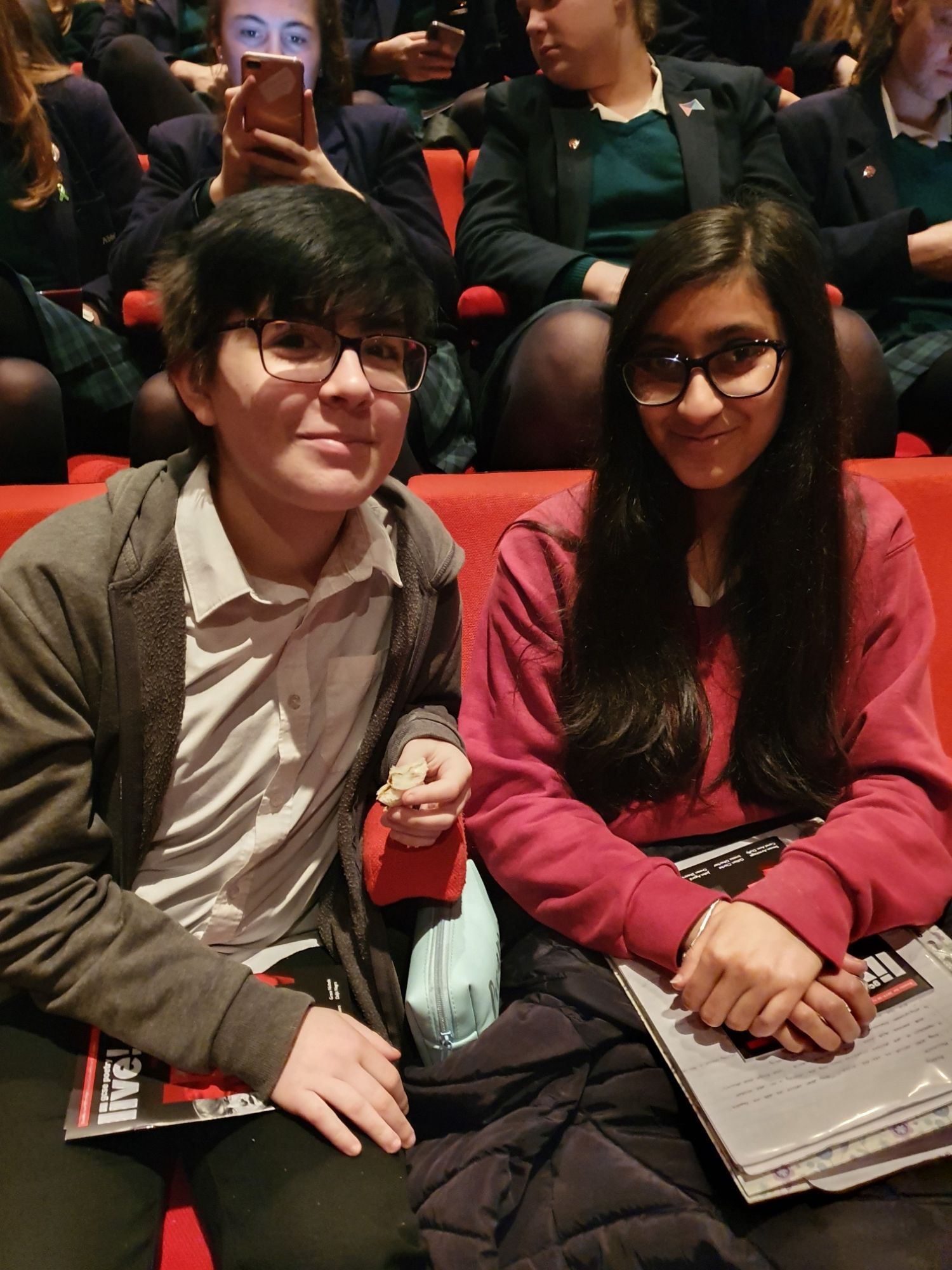 The most valuable take-away from Poetry Live must have been the little snippets of context and insight gained from the poets: Carol Ann Duffy (former Poet Laureate), Simon Armitage (current Poet Laureate), Gillian Clarke, Daljit Nagra, Owen Sheers, Imtiaz Dharker and John Agard. The detail was fascinating. For instance, Duffy literally unwrapped an onion to visualize her metaphor for love in 'Valentine'. Armitage was inspired to write 'The Manhunt' while listening to Laura, the wife of a former peacemaker in the Bosnian war with PTSD. Nagra is interested in "different types of English", from archaic to slang.
Some of these poets we currently study in our poetry anthology for our GCSEs. However, we only ever study one poem from each poet; we form a single snapshot-view of their personality. Not anymore. Listening to 'The Trick' and 'Speech Balloon' helped us to form a wider view of Imtiaz Dharker – a political speaker, emotional, satirical. The sensitivity with which she read her work made some of us well up.
Poets we'd only heard of in passing were there too, subtly broadening our perceptions of how tone, humour and rhythm can affect an audience or reader. Nagra and Agard used lyrical poems to draw attention to serious subjects of identity with sharp sparks of wit. If you haven't heard 'Put the Kettle On' by John Agard – look it up, I implore you. And also Gillian Clarke, writing about her daughter, familial relationships and her "compost-heap" of memories.
The only thing that could be wished for is time. More time to hear the poets speak, more time to ask questions. But with so much talent packed into so little space, it's no wonder it all got a bit rushed.
It's not very often that you get to see the heroes and pioneers of a field on a stage right before your eyes. It was a one-in-a-lifetime opportunity."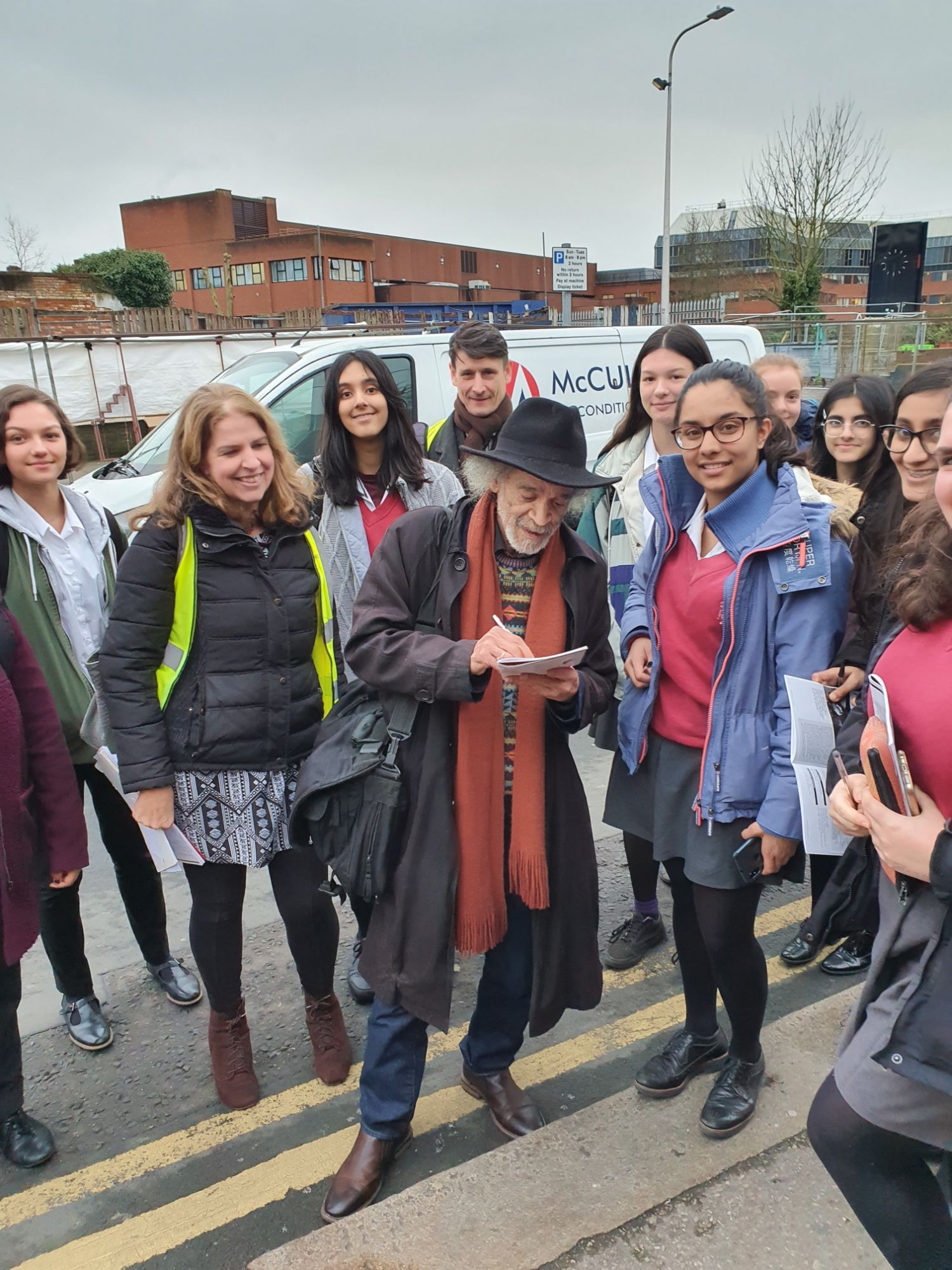 To top off a fantastic event, a group of students and staff were lucky enough to encounter the poet John Agard on the way back to school. Despite being in a rush for a train, he signed our booklets, shook some hands and chatted with us. It was a memorable meeting, and we hope he caught his train!