Afternoon Tea At The Marriott Grosvenor
On Wednesday 29th January, six Year 9 students went to the JW Marriot Grosvener Hotel in London for a Women in IT event sponsored by Amazon Web Services (AWS). We had all taken part in an app designing competition by AWS last year.
At the event, we met lots of nominees for the Women in Tech awards which were to be decided that evening. These included CEO of the Year and Shooting Star of the Year. We were free to question them on their experiences and roles as they moved around the tables. We learnt a lot about what it means to be a woman in Tech. It was astonishing to see the range of jobs that they had - from working with technology in the police force to software engineering for international companies like Google. It was great to interview these women about their individual stories over a delicious afternoon tea.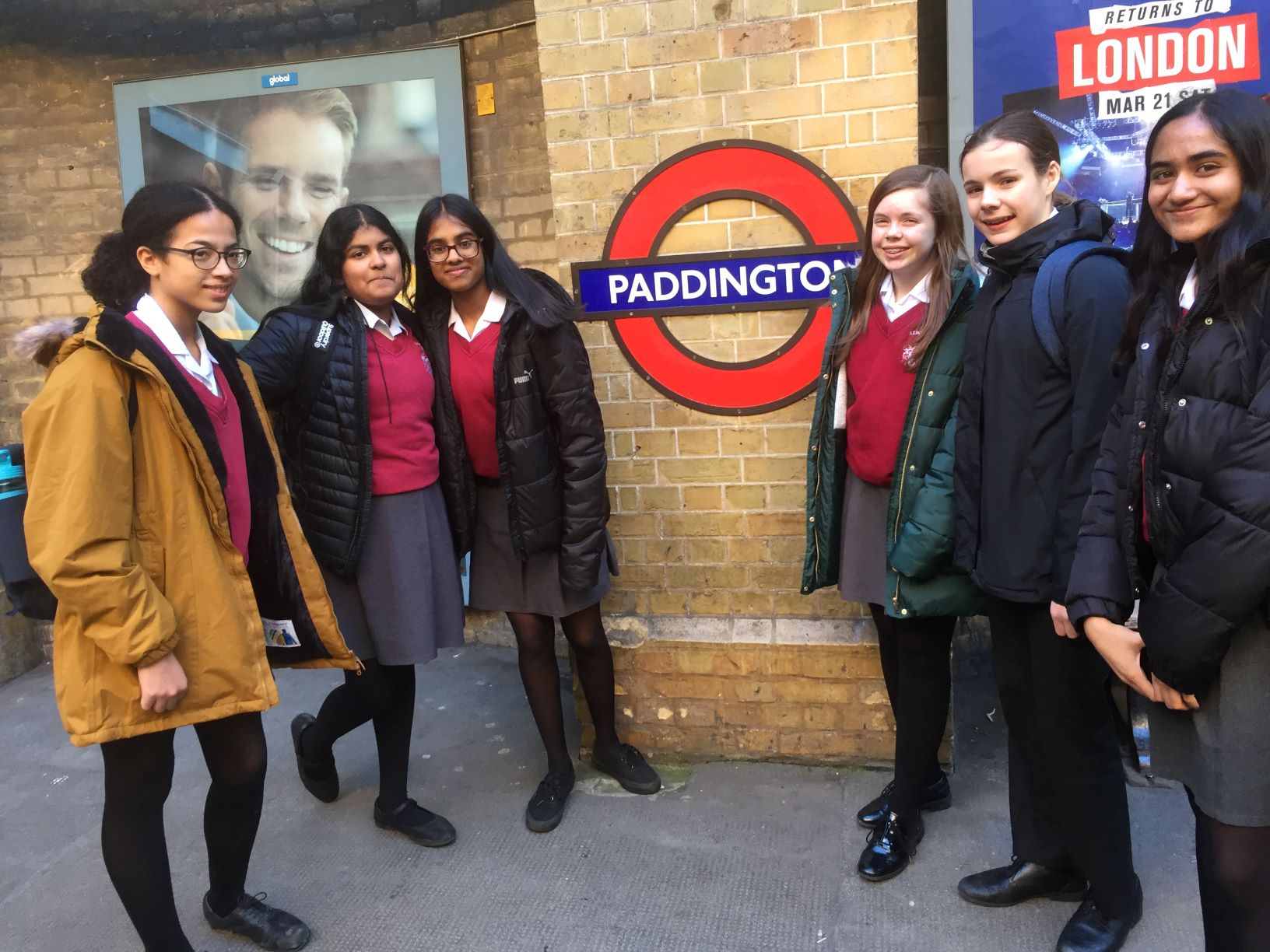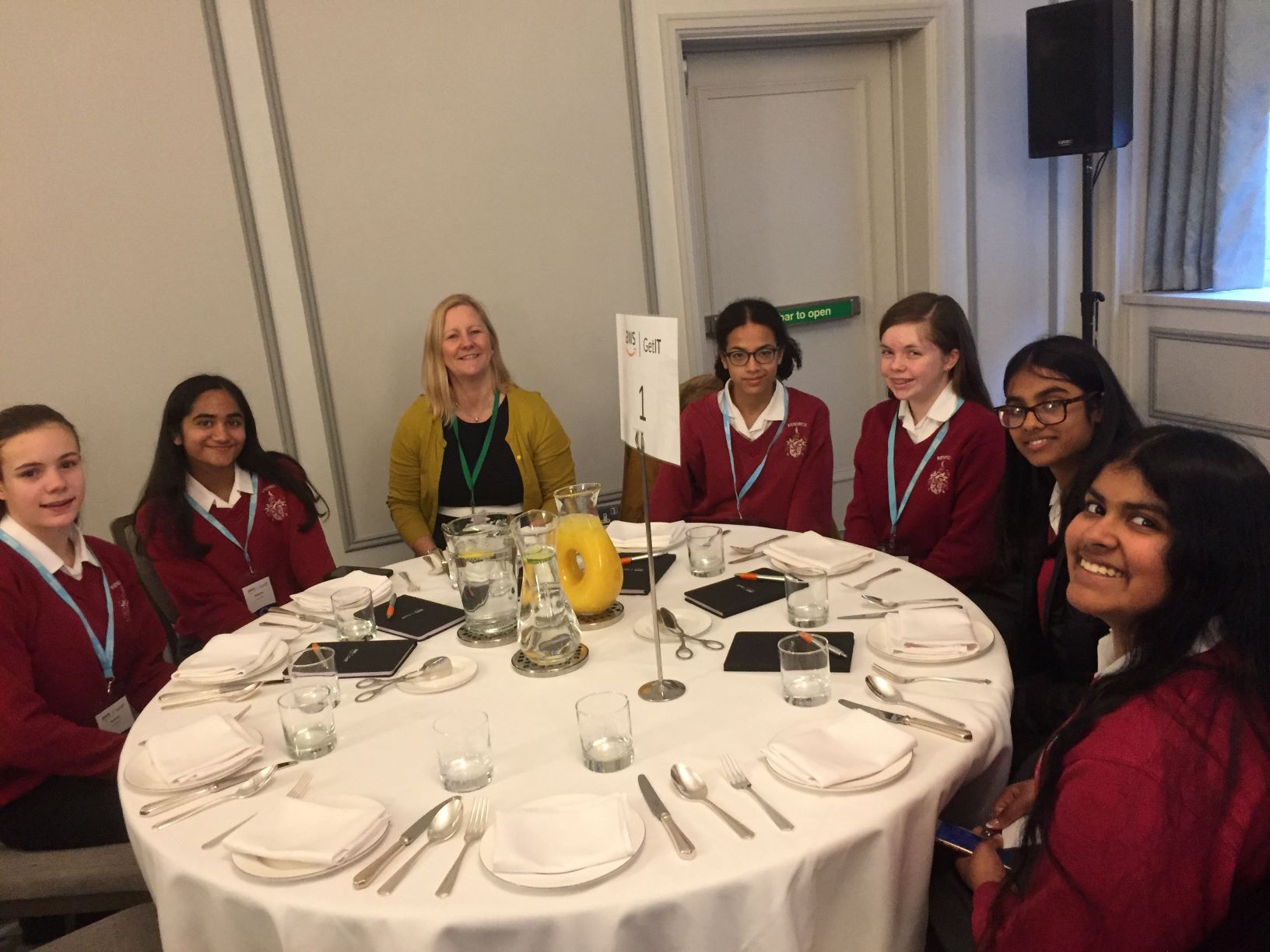 One of the questions that we frequently asked them was if they always knew they wanted to work in technology. The majority of them said that they didn't, a few even saying that they found the career by accident. Some of them said they had made arts based exam options but this didn't prevent them ending up in a technology based career.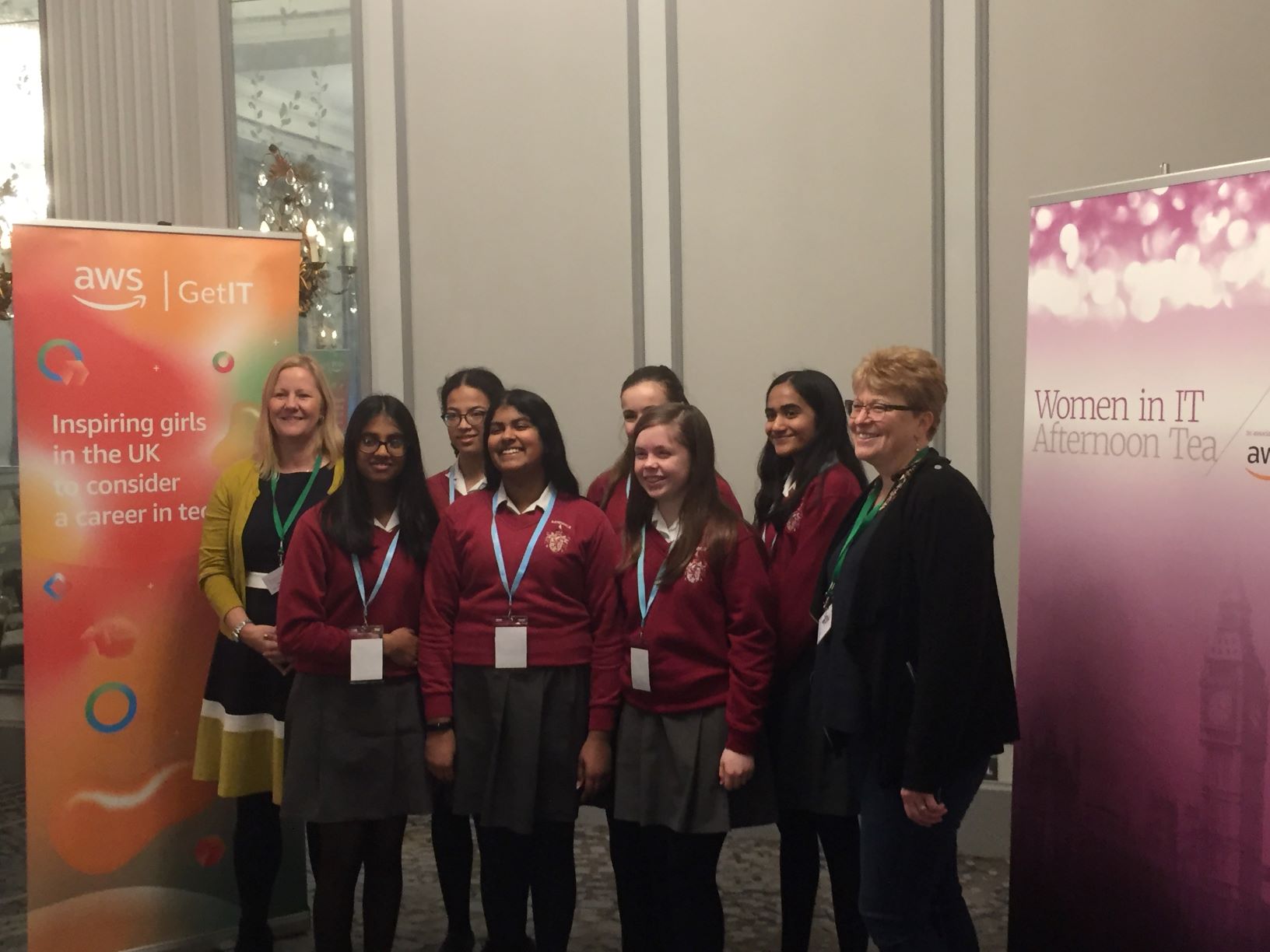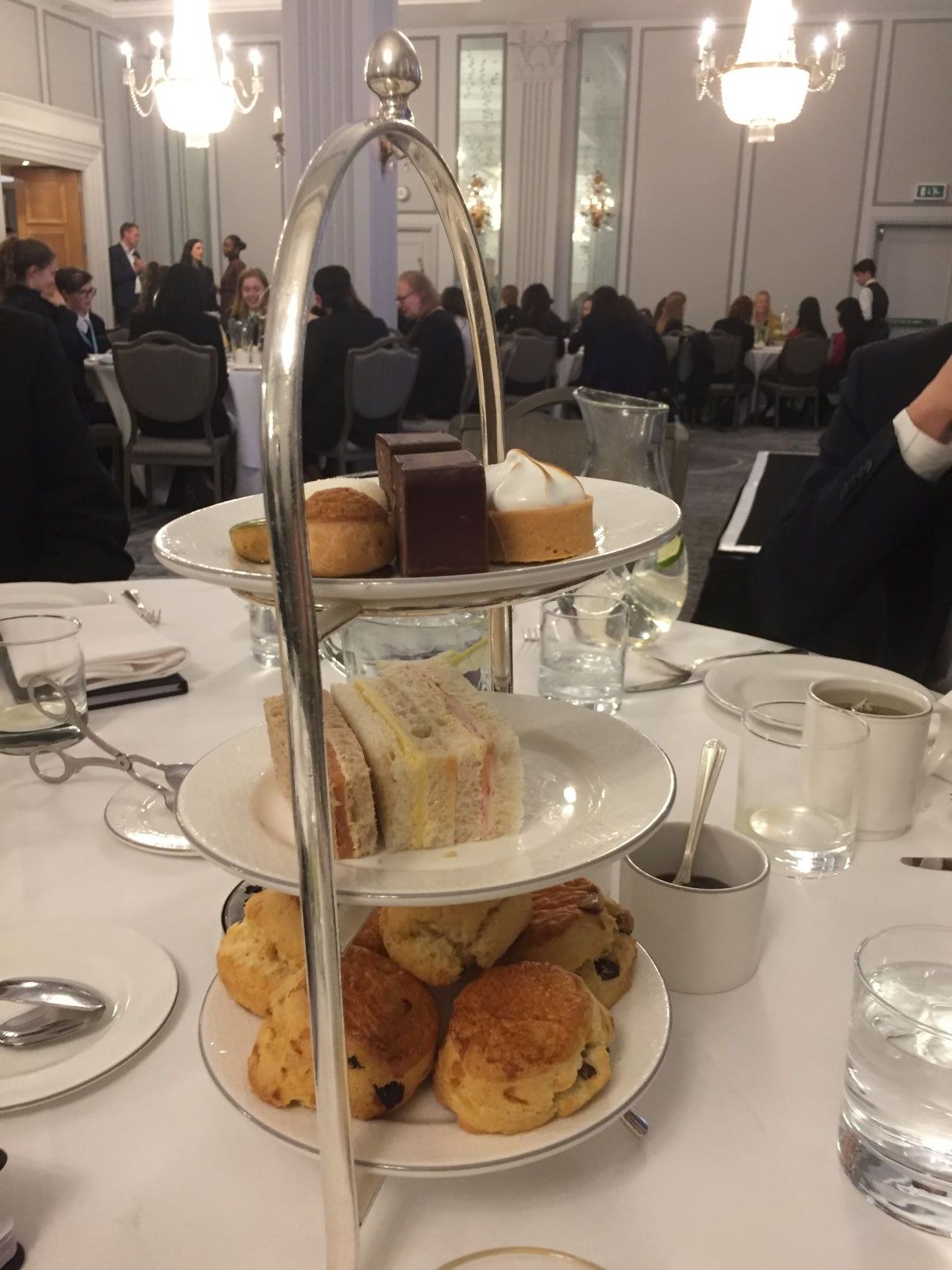 All the nominees emphasised the fact that tech is everywhere, almost all companies have tech departments even the Police force and Harrods. Tech is part of everything - it can help predict knife crime trends and needs to be considered as part of the Brexit negotiations. There are lots of different parts of tech, not just the programmer stereotype. They all said that everyday in tech is different and exciting. There are hundreds of different tech career options available, such as running a computing department, business analyst, digital marketing etc. However, only about 25% of tech posts are currently held by women. Everyone we met seemed to enjoy their jobs and were very enthusiastic about encouraging more women into these careers.
I am sure that I can speak for everyone on the trip when I say how grateful I am for the opportunity to interview Women In Tech and learn about how broad the range of technology jobs are. this event has really widened my horizons. We thoroughly enjoyed our trip and a big thank you to Mr Hayes and Ms McDiarmid for taking us and to Amazon Web Services for organising our afternoon.
Bryony and Maddie (Year 9)