County Badminton tournament
Congratulations to the Key Stage 3 and Key Stage 4 Badminton team of Saatvika, Saakshi, Anuva, Aneka, Manya, Nandini, Aniya and Ishita that are now through to the Regional round.
Both teams made it through the group stages fairly easily, in the semi-final they were up against Herschel Grammar School, where they had to step up their game play in some of their matches. We successfully made it in to the final, where the real competition started as this was against The Holt, with some matches nail bitingly close at 21-20.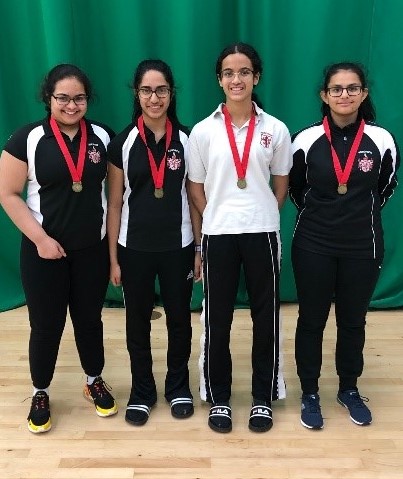 Each student played really well, with clear improvement in tactics and game play throughout the day. Well done!