Scrubs and Hats for Nurses in ICU
True to the Kendrick spirit, , Mrs Sarah Macwaters, Textiles tutor and Mrs Sue Reeves, Technician with Design and Technology have been using their skills in Design and Textiles to sew scrubs, hats and face masks for NHS staff.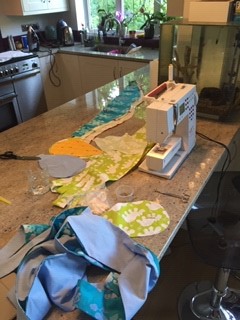 When not busy with school work, Mrs Macwaters started by making a set of scrubs for the "Scrubs Glorious Scrubs" group in Ascot. The group of volunteers have made hundreds of scrub sets between them. Sue Reeves also made some ear savers and other things for the group.
​​​​​​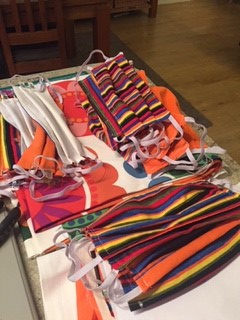 Using left over cheerful coloured fabric from the Textiles department, to lift the spirits of both key workers and their patients, Mrs Macwaters then made some scrub sets, including scrub hats for friends in Brighton, who are nurses and one of them, Olivia, works in ICU with COVID-19 patients. She is in her early twenties and is from Reading.