Reading Lion
After the terrible attack in Reading occurred, I shared with my form group 7T that I wanted us all to reflect on the strength of our community. To symbolise this strength, Reading and Kendrick School, I asked students to draw a lion and decorate it in any form they see fit. Many got involved with this exercise and shared their lions with their classmates during a Google Meet Live Session. We had a screen full of roaring lions.
Here is a particularly roarsome example from Koyenum: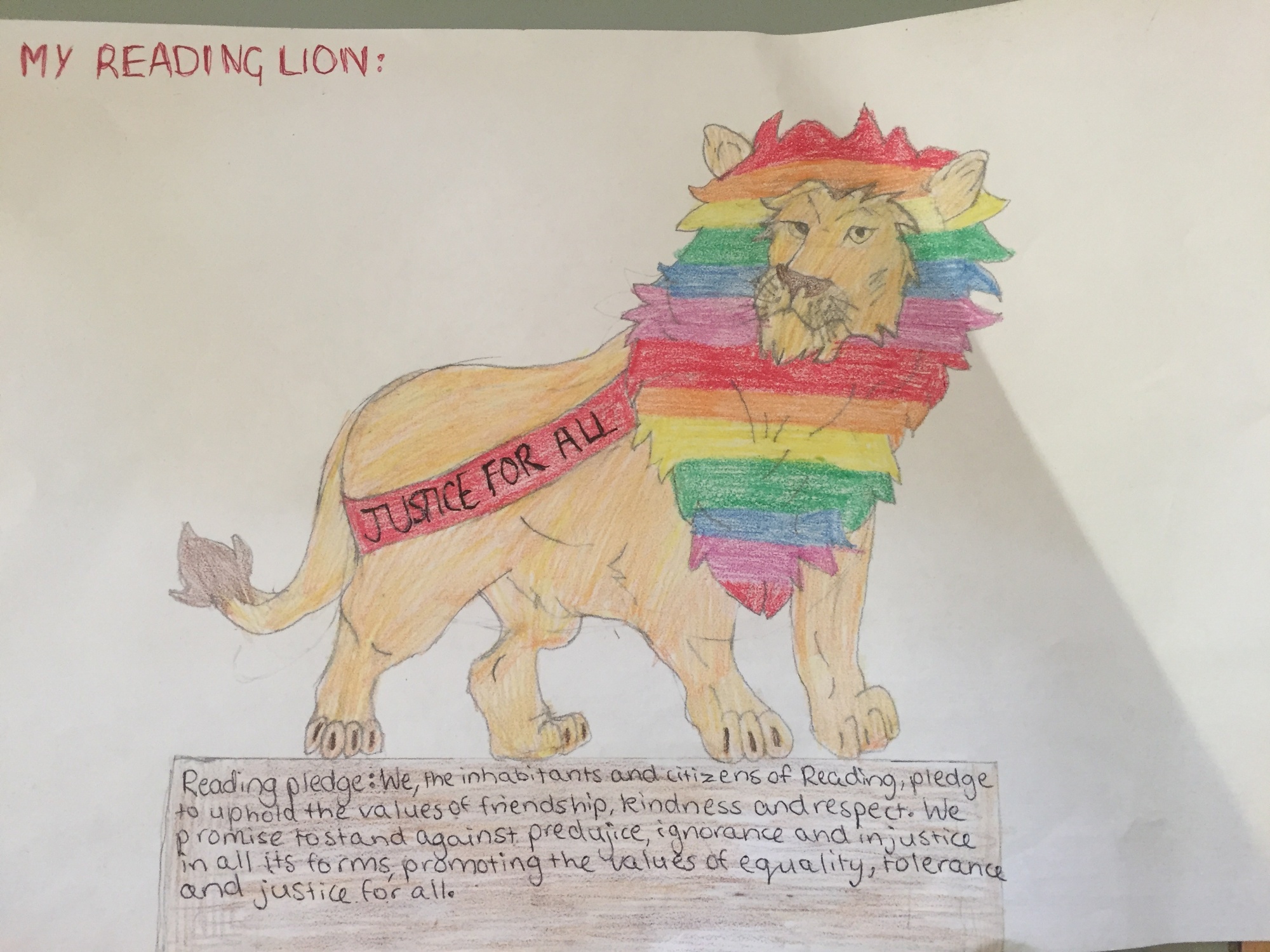 In true Kendrick spirit: Long May Our Lion Roar!
Frau Mueller