Shakespeare Schools Festival
On Friday 20th November, a group of 84 students from across years 8, 9, 10, 11, 12 and 13 came together to perform a COVID safe version of 'As You Like It' as part of the Shakespeare Schools Festival 2020.
We'd been working on the play for 3 months, working with five different casts that would each perform 3-4 scenes, eventually coming together to perform the full play in order.
The cast all worked so hard, in spite of the difficulties and circumstances surrounding the performance; it was so impressive that they all came together to produce such a cohesive and flowing play. As directors, we were so proud to see all of our hard work come to fruition, especially as the two of us have wanted to run the Shakespeare Schools Festival together since we were in Year 8.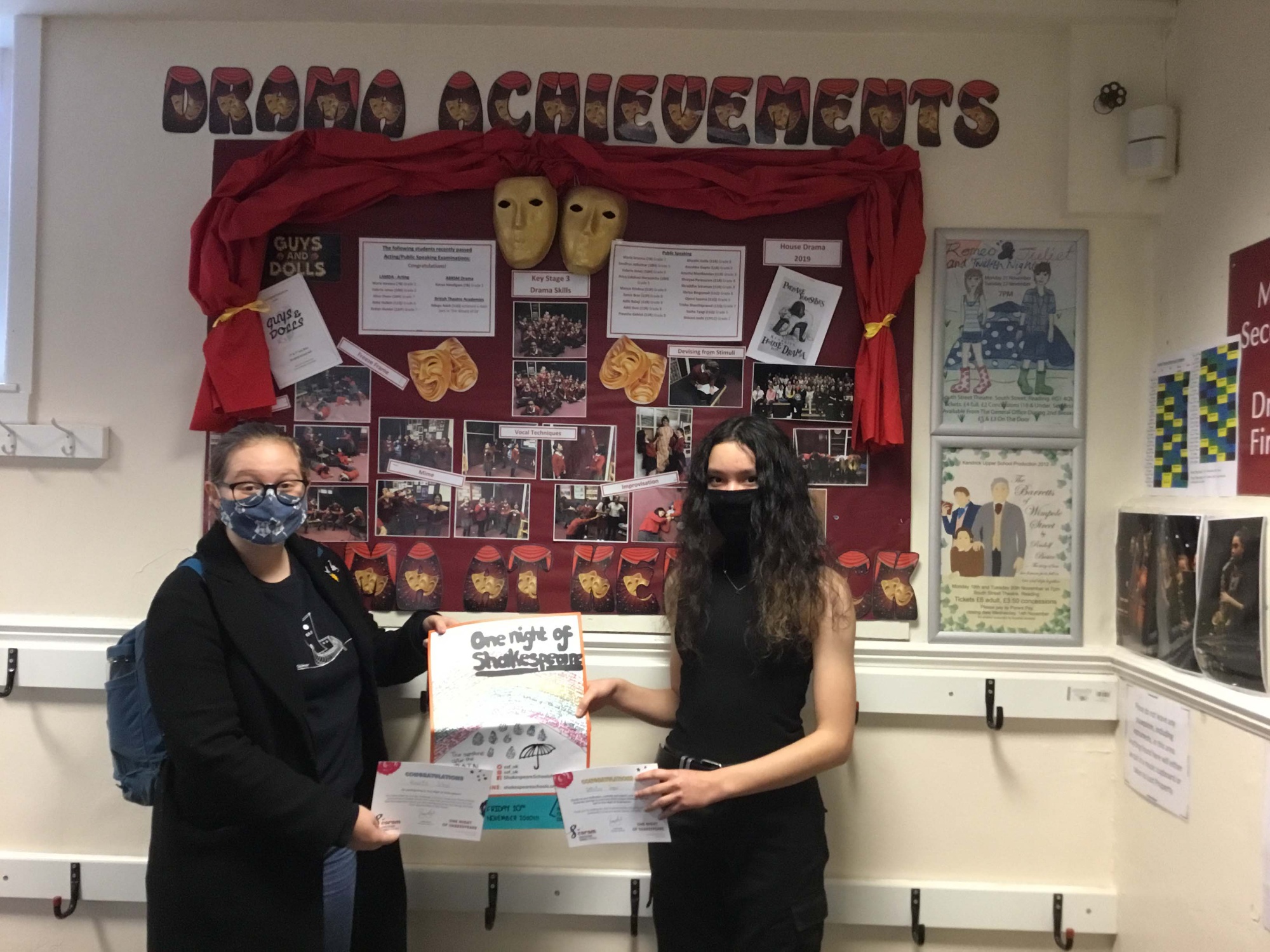 We'd like to thank everyone that allowed this opportunity to happen, especially given that we're in the midst of a global pandemic. We hope you enjoy this recording.
Abby and Mo-Li
Directors