German Poetry Workshop
On Tuesday, 1st December, 32 German GCSE students from years 10 and 11 had the unique opportunity to take part in a virtual German Poetry Workshop with World Poetry Slam Champion Harry Baker, organised and financed by the Goethe Institut. It felt like the German Department had won the lottery when the Goethe Institut told us that they would put on a special session of the workshop, just for Kendrick School, as so many of our German students were interested in taking part.
Harry Baker, who is not just the World Poetry Slam Champion, but also Maths graduate who spent a year living and studying in Hannover/Germany, took us on a journey of his love of numbers and German words and illustrated how his passion for German helped him with his Maths and poetry.
He taught students how they could go about constructing a German/ Denglish (German and English) poem and encouraged them to invent their own German words. Our students rose to the challenge and showed their exceptional creativity and linguistic talent.
Some of our favourite creations of the afternoon were:
der Popcorngeheimnisverbreiter (someone who spreads secrets really quickly, just like how popcorn pops quickly) by Petra, year 10.
der Laternenpfahlentschuldiger (someone who would apologise to a lamppost after bumping into it) by Rosie, year 11.
die Unentschlossenkurznachrichtpanik (this is when someone is very indecisive about what to message someone because they do not want to seem too forward or too rude, but also not too distant, and as a result, panic about what to say) by Amy, year 10.
Rosie, Ellie and Evie from year 11 wrote the following poem about the environment:
Die Umwelt
Sometimes I can't find my voice
Aber heute, rappe ich auf Deutsch.
I save the world, though I am little,
Denn ich liebe die öffentlichen Verkehrsmittel.
Ich habe umweltfreundliche Träume,
Und ich pflanze viele Bäume.
Ich will Strom sparen,
Und nie mit dem Auto fahren.
Obwohl eine Kuh lecker schmeckt,
The environment I must protect.
Sometimes I can't find my voice
Aber heute, rappe ich auf Deutsch.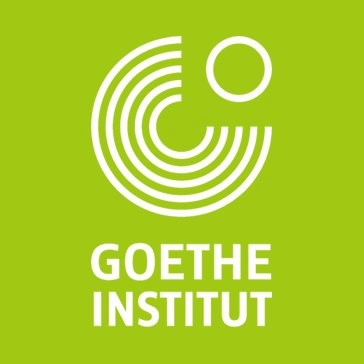 We thank the Goethe Institut and Harry Baker for this enriching workshop, which made us all love German even more!
If you would like to find out more about Harry Baker, watch his TED Talk, or visit his website:
TED Talk: https://www.youtube.com/watch?v=_98m4Vod6_8&feature=youtu.be
Website: https://www.harrybaker.co/
Frau Müller