Holocaust Poetry Prize Presentation
On Wednesday lunchtime, some of the entrants to the 'Be the Light in the Darkness' Poetry Competition held after Holocaust Memorial Day at the end of January, were able to meet in the Hall with Ms Kattirtzi and other members of staff, for a prize giving presentation.
Ms Kattirtzi acknowledged the high volume and standard of poems submitted for the competition. She spoke about her delight at the moving and expressive poetry submitted, especially from such young poets and her enthusiasm for future pieces of work as the students continue to develop their poetry-writing skills.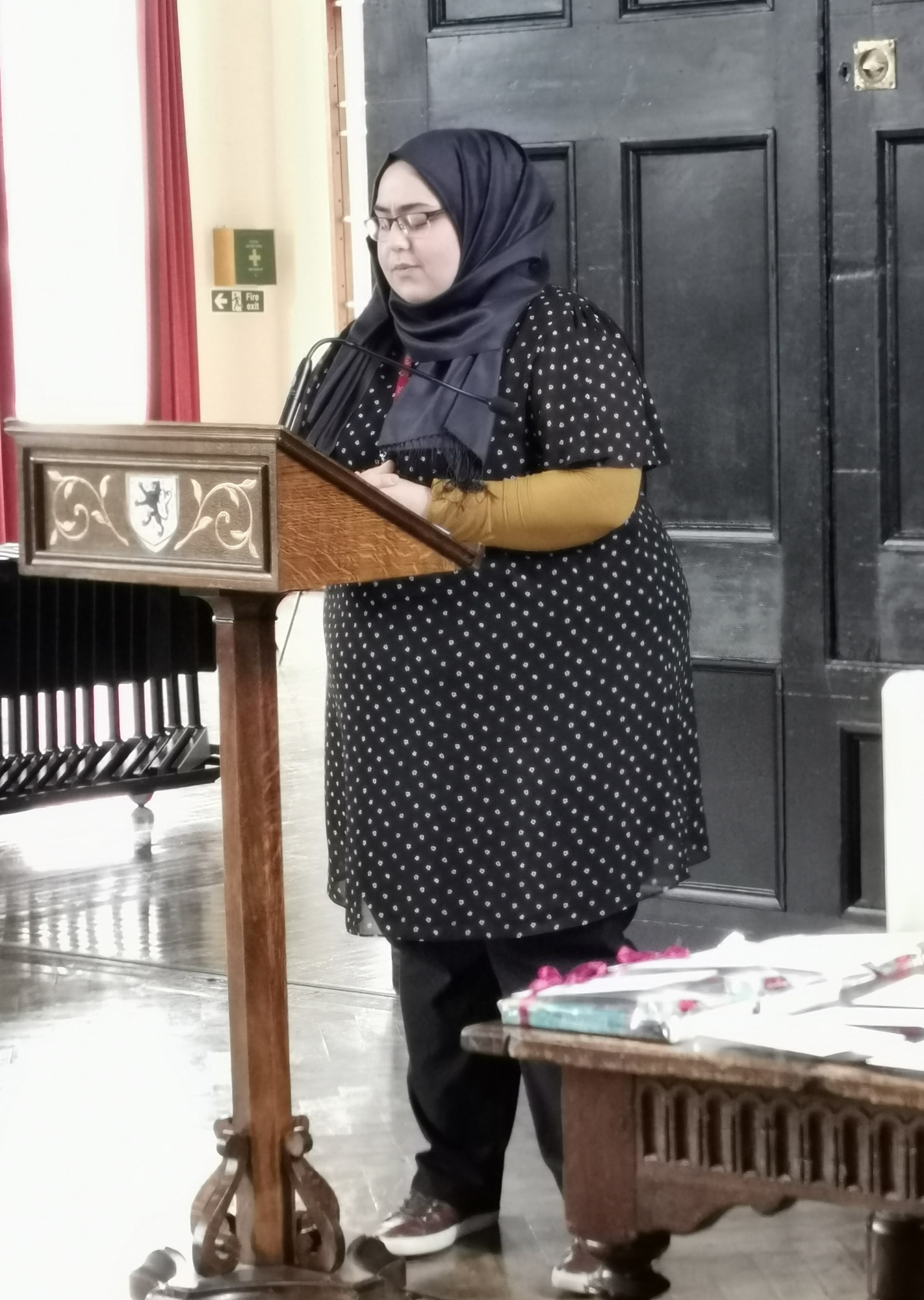 One of our English teachers - Miss Akcay, who also helped judge the event, was honoured to read out one of the winning poems written by Xuan in Year 10, in her absence. Xuan's poem 'Mere Glow' was moving and explored the other side of being the light for others. The judges found the imagery used particularly powerful, especially the lines below:
I'd wipe my tears away
Powder my inner bleeding wounds
Stay out of the way
Xuan was a very worthy joint winner with Koyenum.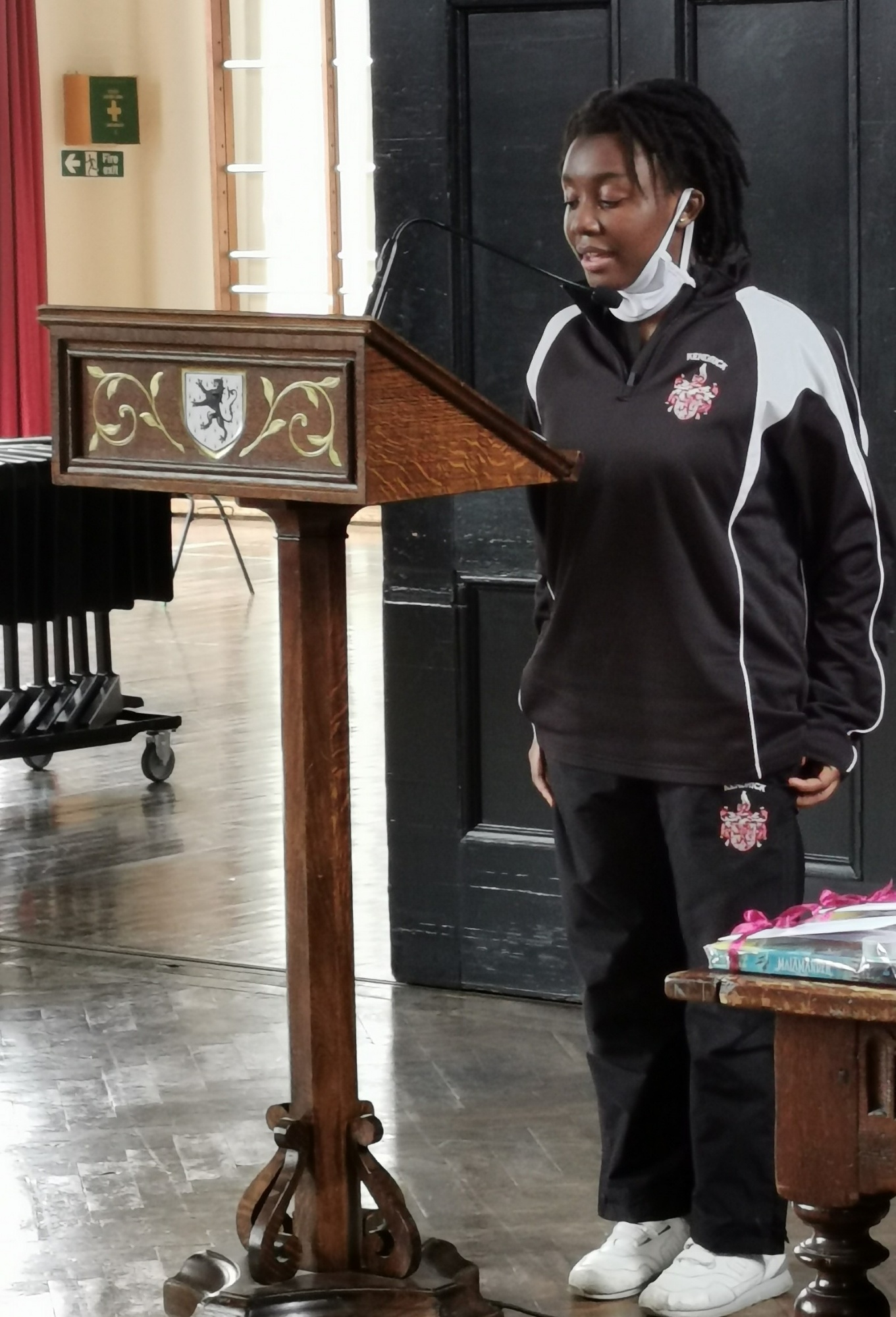 The judges were so impressed with the standard of poetry that they could not decide on an overall winner, so in joint first place in the competition was Koyenum from Year 8. We had the pleasure of listening to Koyenum read out her poem which especially drew our attention to it because it was rich with thought, emotion and historical awareness. It was amazing to listen to the author read it herself, confirming a fantastic choice as our joint winner.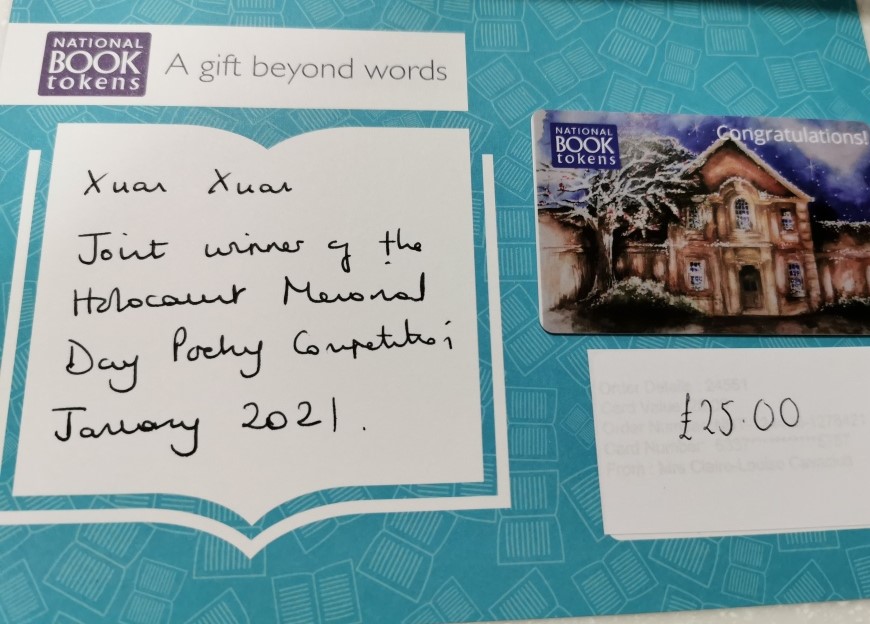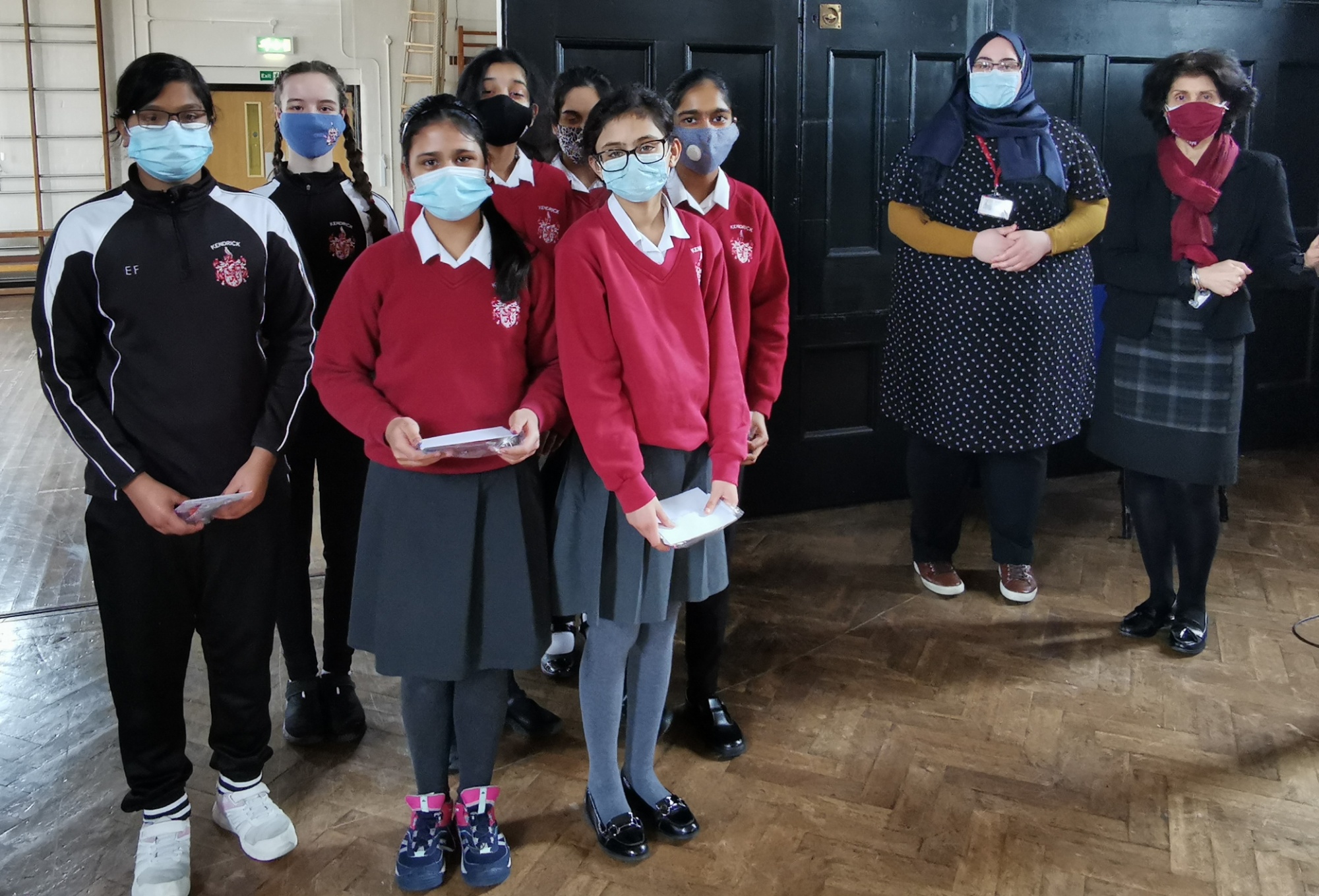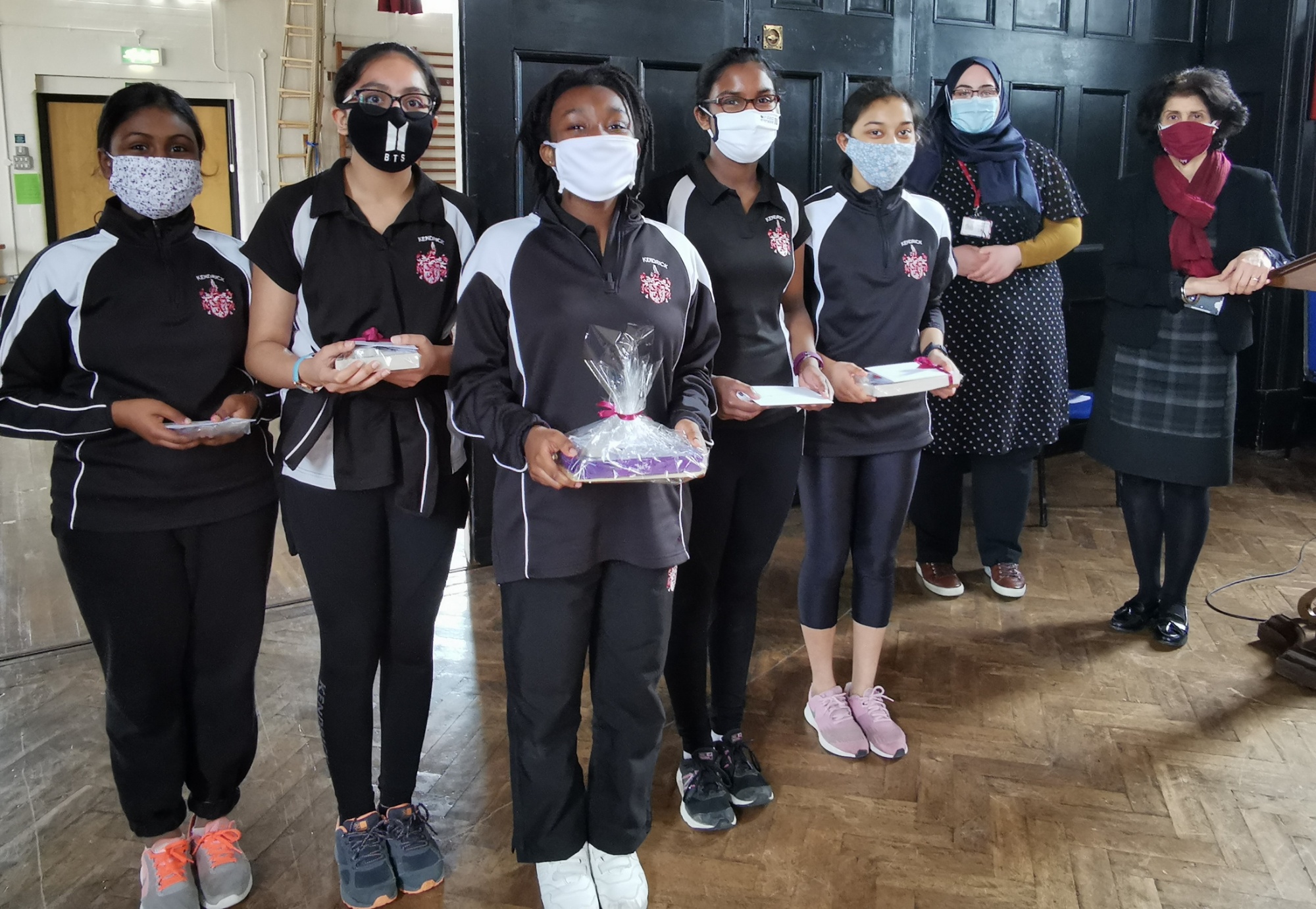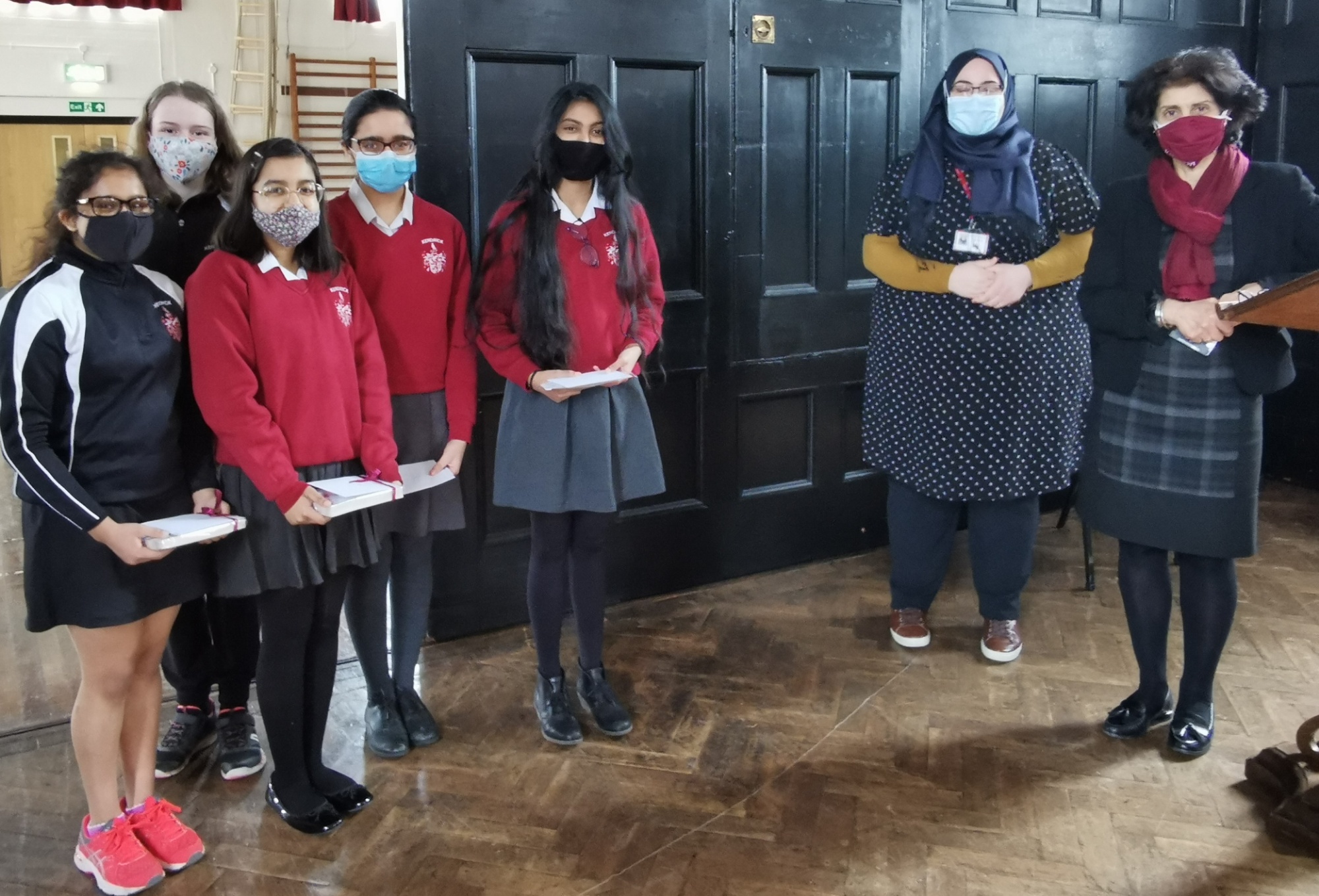 The event, although small due to COVID-19 restrictions in school, was a pleasure to witness. We wish all of our young poets good wishes for their future endeavours and we hope the winners enjoy their personalised Kendrick Book tokens and sweet treats.