Poetry Masterclass by Kate Clanchy
On Tuesday, the Poets' Society were delighted to meet poet Kate Clanchy (via a Zoom call projected onto the whiteboard!) in a poetry masterclass to inspire us into getting thoughts onto paper and writing poetry. Kate Clanchy has written poetry, short stories, articles, books on teaching, memoirs, and radio plays, and has received many awards for her prose and poetry. She has an MBE for her services to literature, and we were thrilled to have the opportunity to learn from such an established poet!
During the workshop we all wrote a poem based on the starting line "When this is all over…", and were encouraged to create liberating pages of writing, focusing on clear, personal images and our senses. No 'because' was allowed in sight, and abstract ideas were banned! This was really useful advice, designed to simplify poetry down to a personal message and heartfelt images, which can sometimes be lost in "overthinking" a poem.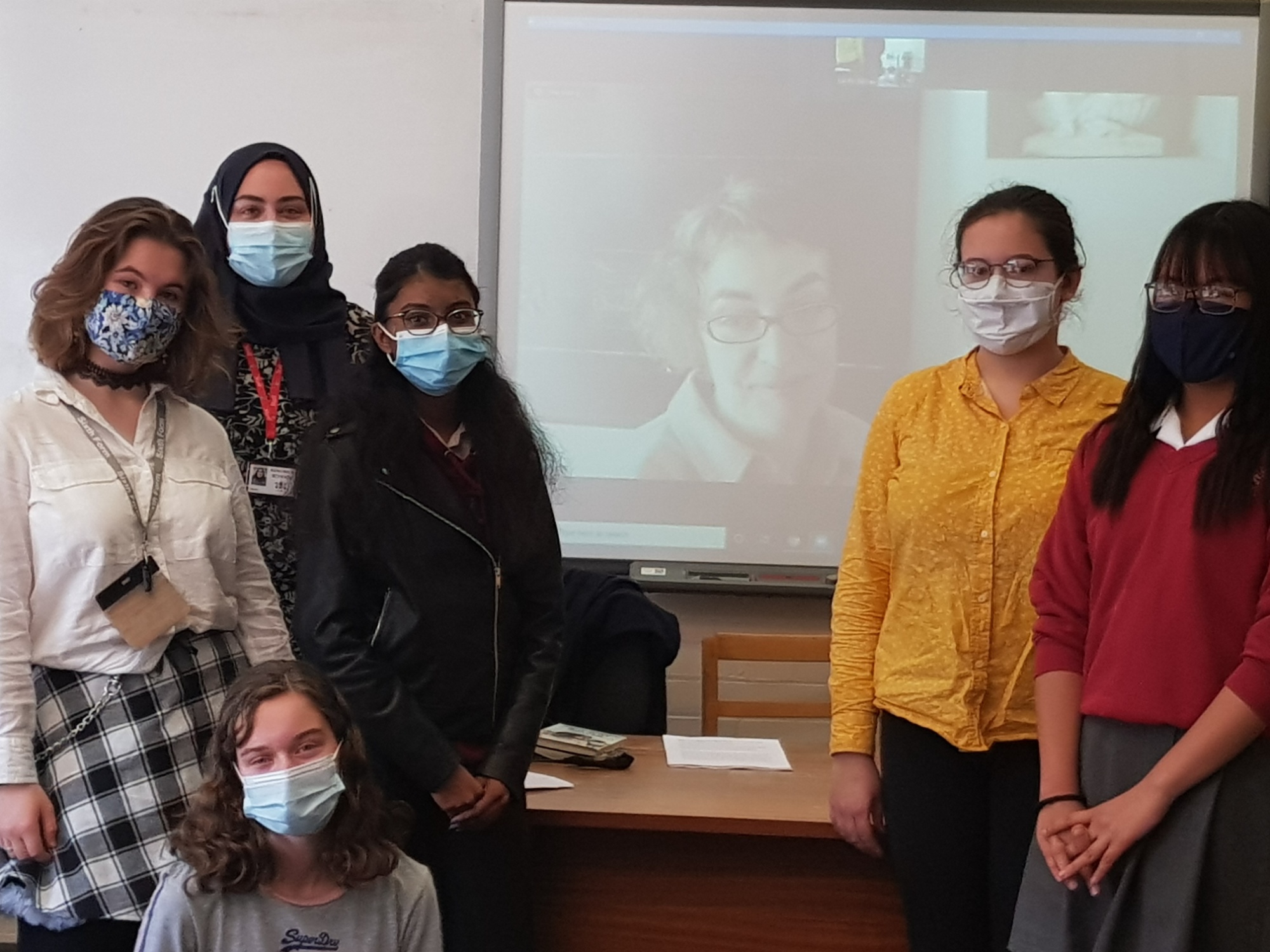 The mix of poems created were stunning! Everyone got involved, resulting in an intimate and moving mix of poems about our plans for the future and for after lockdown, including (but not limited to!) watermelons and family, best friends, special gardens, and the feeling of September.
Kate Clanchy gave us lots of advice, encouraging us to take the brave step of reading our poems out and suggesting that some of our poems actually contained a series of poems knitted together! She also gave advice to the team of editors who are working on this year's poetry anthology, which is currently being edited and prepared for launching next term. She shared with us some beautiful poetry written by her own students, which helped us to focus on the importance of poetry as honest, personal, creative, and a bit messy! We're very lucky that we got to spend the lunchtime with her.
Our sincerest thanks to Miss Akcay.

The Poets' Society Editorial Team
Abi, Alex, GG and Niharika - Year 12