New Lighting For Drama
During the Easter holidays Kendrick were able to put the money donated from KPS to good use by having new lighting fixtures installed in the Drama Studio. In Term 5, they went on to have a full day of specialist training, courtesy of Jack Moorhouse from Chroma-Q, for all GCSE Drama students, a number of Year 12 students and Mrs Cooper. During the day, students were shown how to use our upgraded Vista 3 software to work and programme the lights in both the Drama Studio and the Hall.
This has enabled students to enhance their productions in their final devised and scripted National Education Assessments, as well as for work in class. Furthermore, this new lighting has been incorporated into KS3 lessons and will enable those in Year 12 to assist in House events and other sixth-form-led productions next year.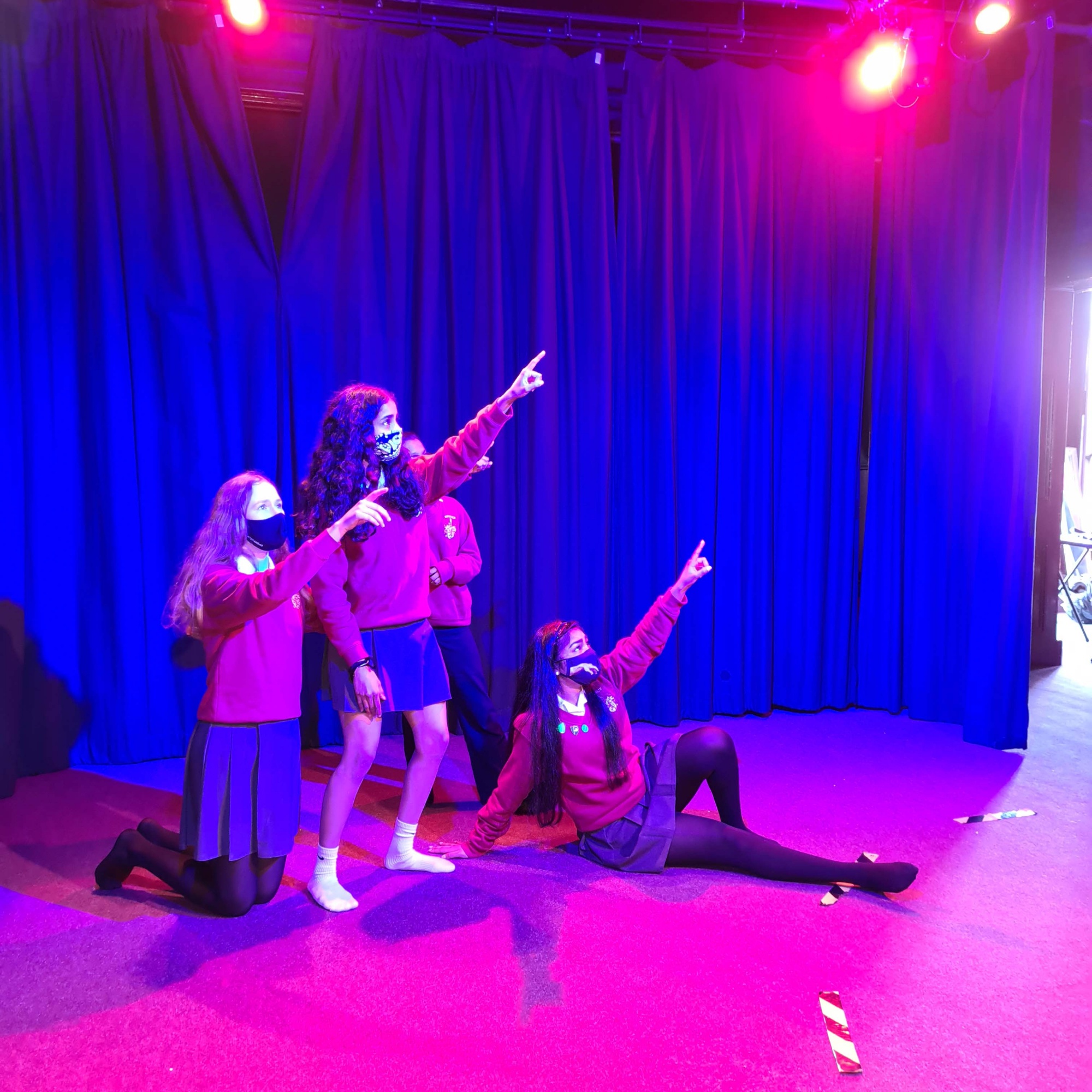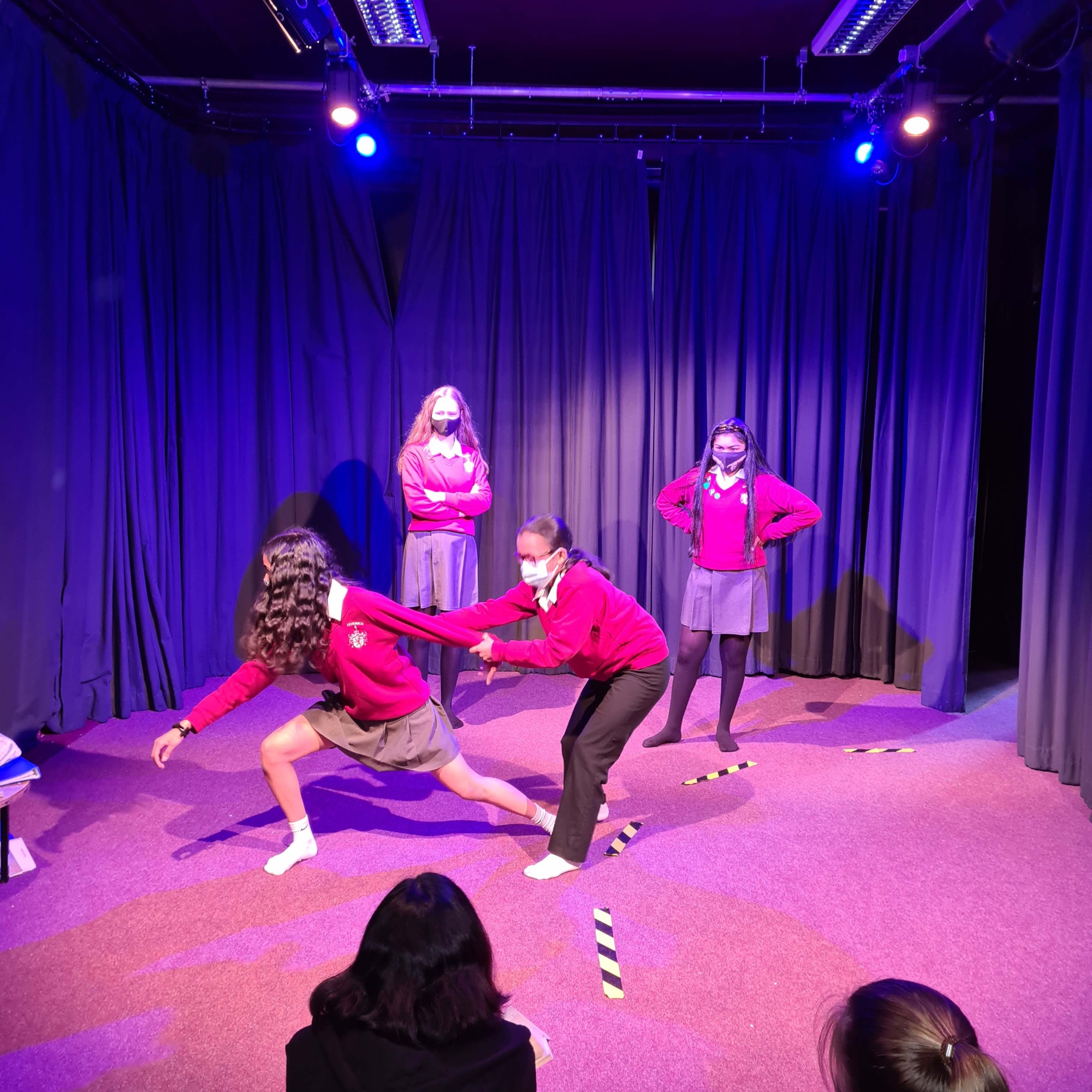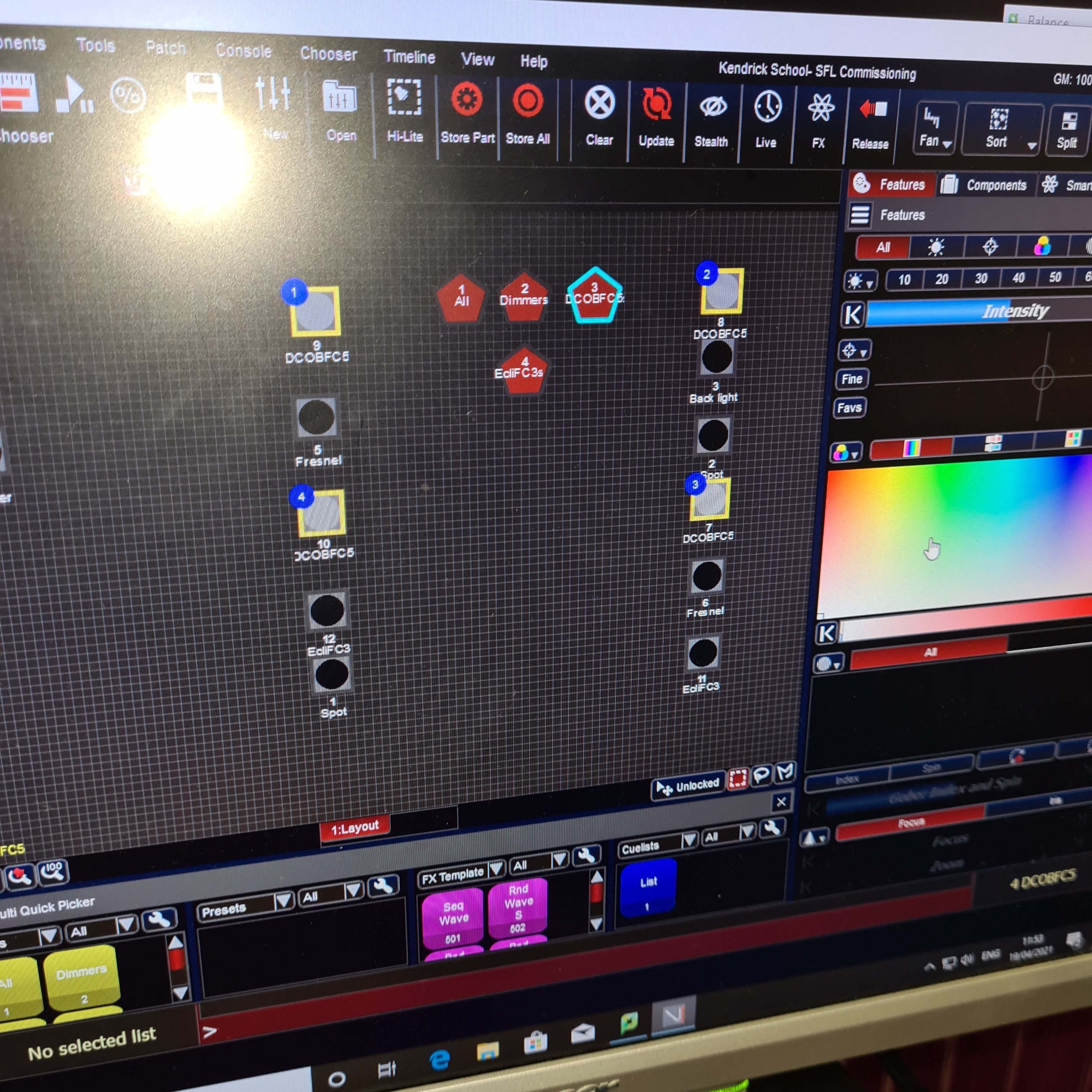 The photos you see here are from some of our Year 10 GCSE Drama students as they worked on portraying key scenes from Arthur Miller's The Crucible as well as an example of what some of the software looks like. Over the coming year, we look forward to being able to use these lighting fixtures to enhance our House Musical production and other dramatic works in lessons and beyond. We would like to once again thank KPS and all those who donated to make this happen.