Shakespeare Birthday Celebration Competition Winners
Early in the summer term, the English department organised Shakespeare competitions and activities in honour of his birth and death day.
The first competition was a quiz, with knowledge about Shakespeare's life and works; there were very high scores from every entrant! Our joint winners, who both got full marks and then even gavethe same response to the tie-break, are Daisy, year 7 and Mme Pilia-Jones – well done to both.
For our quotation poster competition we had some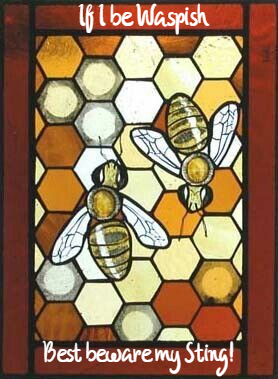 beautiful entries, and the winner was Koyenum, in Year 8. A photograph of her design, with a quotation chosen herself from The Taming of the Shrew is here. Runners up were sixth former Frances, and Arushi in year 9.
Thanks to all those who participated in the literary birthday celebrations this year, and have a lovely summer!