The Poet's Society Anthology Launch
On Wednesday 14th July, the Kendrick Poet's Society launched our first Poetry Anthology. The stunning book is the culmination of the Society's hard work over the past year, featuring a variety of poems written, and edited, by Kendrick students, with the help of Miss Akcay.
The theme of the anthology was 'New World,' which inspired the members to write beautiful poetry about a vast array of different topics and ideas. The anthology spans major world issues, personal struggles and hopes, and everything in between. From the hardships that immigrants face to a fairy tale realm, the poets have truly succeeded in writing a book with something for every reader.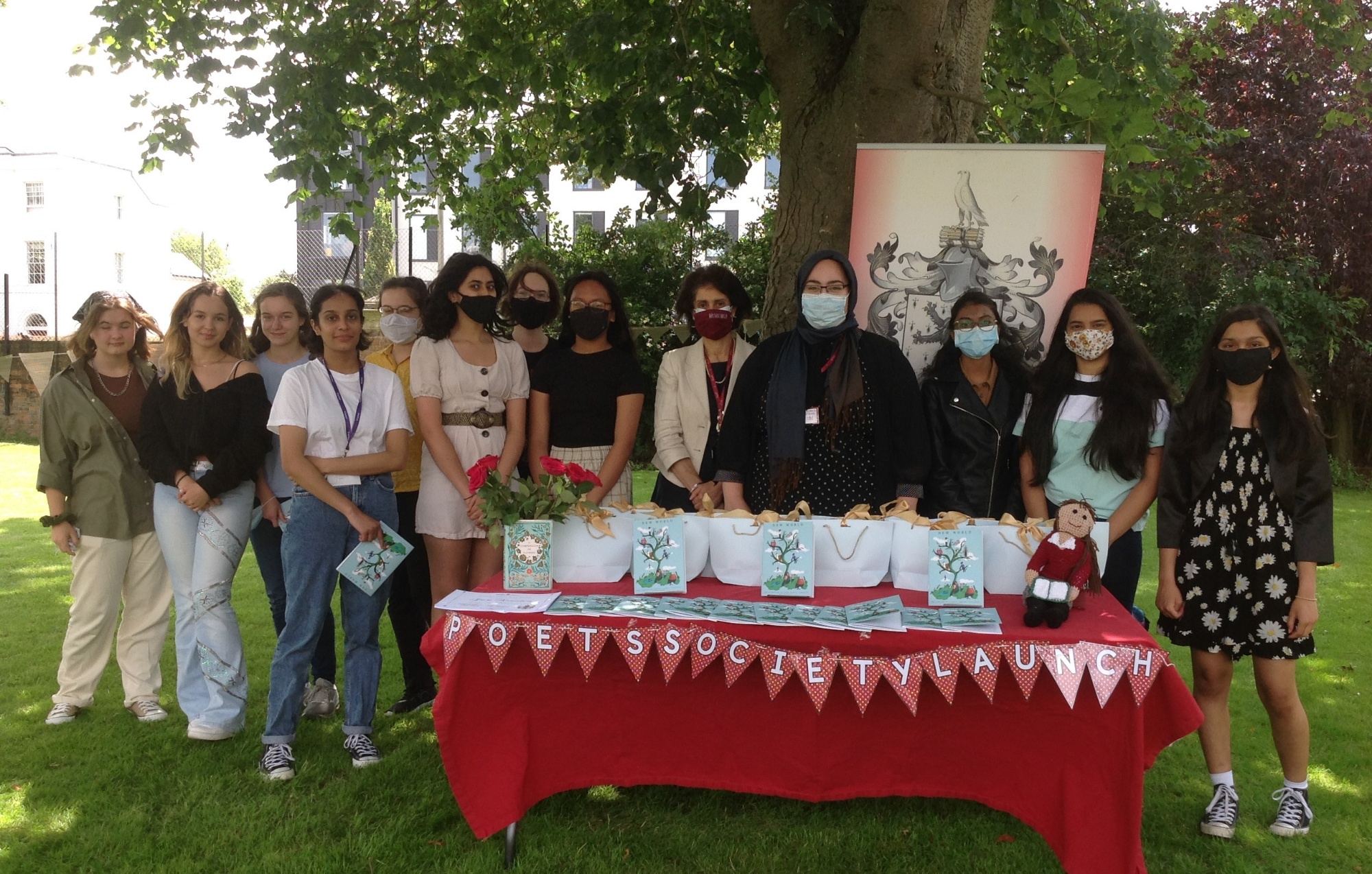 We would like to thank everyone who has put their time and effort into creating the anthology.
Firstly, Miss Akcay, without whom this invaluable Society would never have existed. Thank you for taking the time to set it up and arranging workshops, poetry masterclasses, seminars, and for always being encouraging and helping us craft and refine our poetry skills.
We would like to thank the Editorial Team, composed of Kendrick students and Miss Akcay, who have been absolutely amazing at providing us with a helpful editing process - giving us constructive criticism and suggesting new ideas.
A special thanks to Shruthi, who skilfully illustrated the beautiful cover of the anthology. It looks incredible, and reflects the book's contents well.
Thank you to Mrs Cavaciuti and Mrs Williamson, our school librarians, who were a huge help in setting up the front lawn for the launch. No one could deny that it looked fantastic. We sold out in 15 minutes!
And finally, a thank you to the poets themselves, as the anthology would not exist, let alone be of such a high quality, without their hard work. Every poem is a beautifully crafted masterpiece, and you've all been amazing to work with throughout the year.
If you would like to make a purchase of the anthology, please email Miss Akcay, and she will put your name on the list when the second editions are ordered next term.
Shruthi, Aashi and Gauri - Poets