Rememberance Day
On Sunday the 14th of November 2021, a service was held in the Reading School Chapel to remember those from the Armed Forces who lost their lives in conflicts. As part of the
Combined Cadet Force (CCF), Ishika, Simran and Sixuan attended the service. The Reverend focused on how the service was held not to glorify war, but to commemorate those who were involved, suffered and lost their lives. He reminded us how we as a community could better the world around us.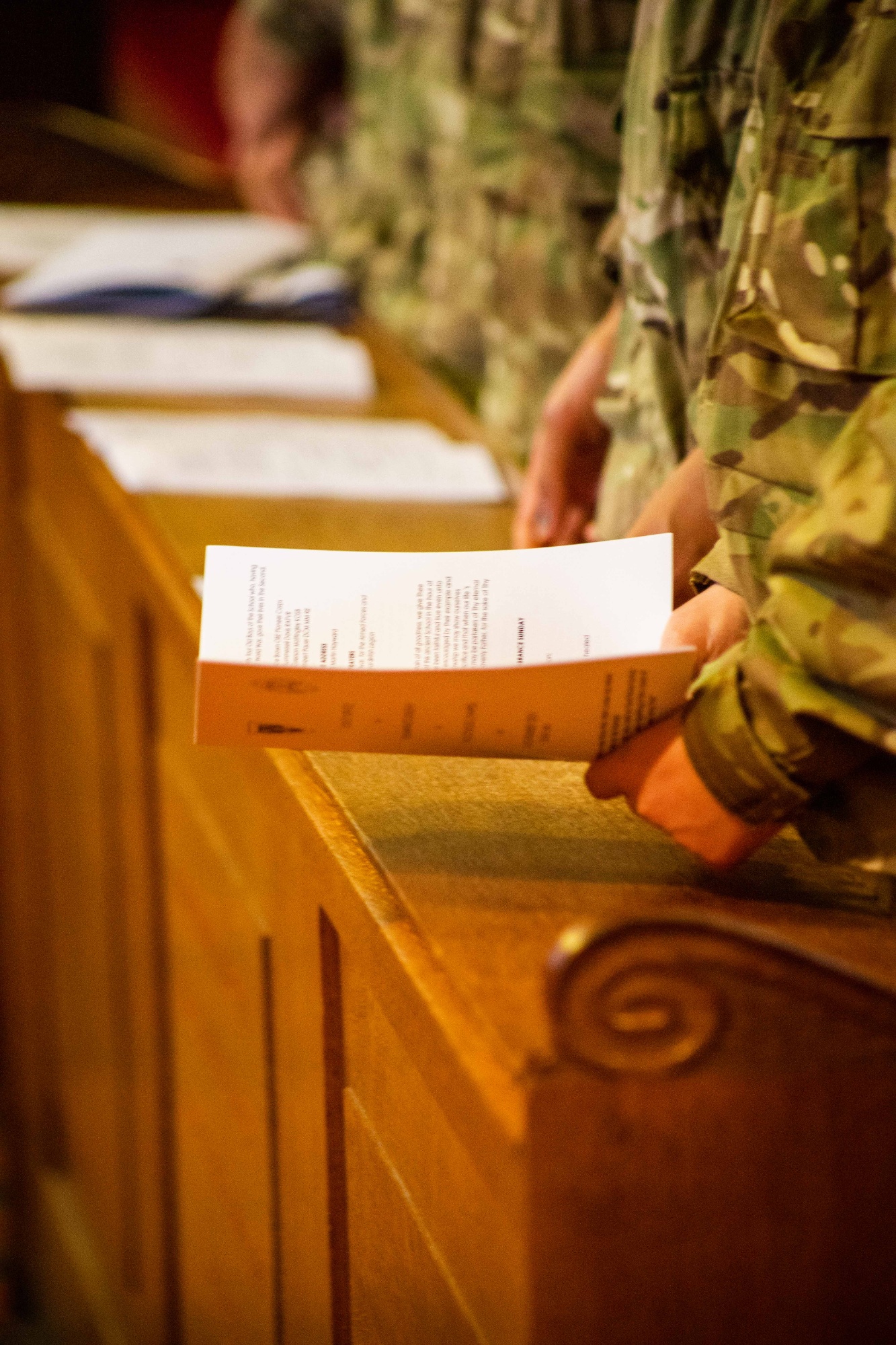 A part of the service was dedicated to previous students of the school who had survived the first World War and had continued to serve in the armed forces during the second. He described the lives that the four men had led, and their stories touched the hearts of everyone sitting in the pews. He commented on the importance of countries coming together, commemorating and commiserating the losses of every country, adding that the war only truly ended when 67 world leaders took part in a Remembrance memorial ceremony in Paris to commemorate all those who had passed, on all fronts.
It was especially touching, knowing that it has been 100 years since the Royal British Legion first started helping ex-service personnel and their families. As the clock struck 11 and the service, along with the rest of the country, held a two-minute silence; we felt sincere pride and honour to wear the poppy on our chests in commemoration of those who had fallen.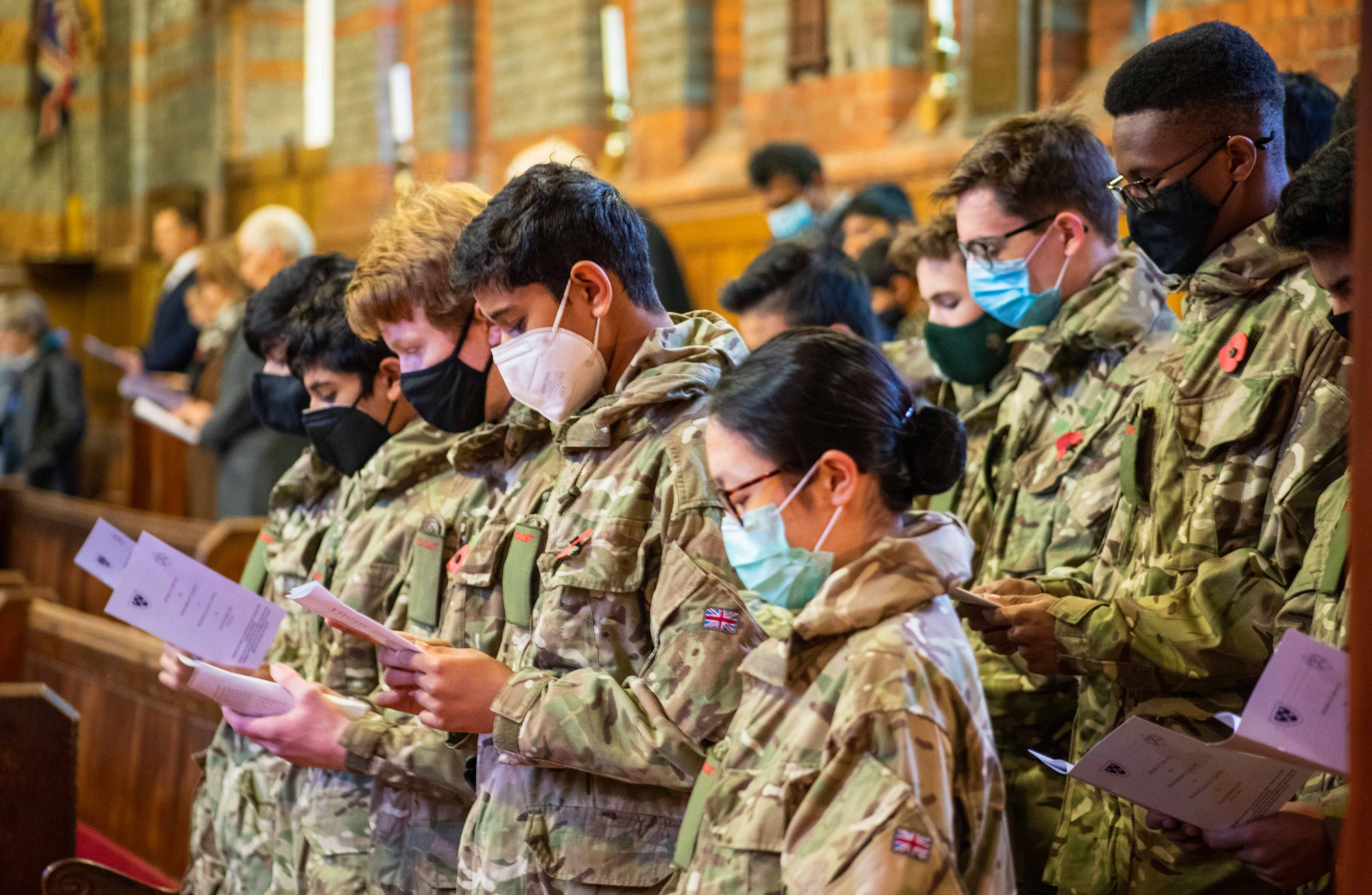 In memory of the Kendrick Boys who served in the war effort, Ms Kattirtzi laid a wreath at
Kendrick War Memorial. The CCF Reading School Contingent, made up of Kendrick and
Reading School students, showed their respect, with five of the senior cadets laying wreaths at the altar of the Reading School Chapel. The rest of the contingent, from Year 10 to 12, took this opportunity to reflect and be inspired by the tremendous dedication and strength of those honoured.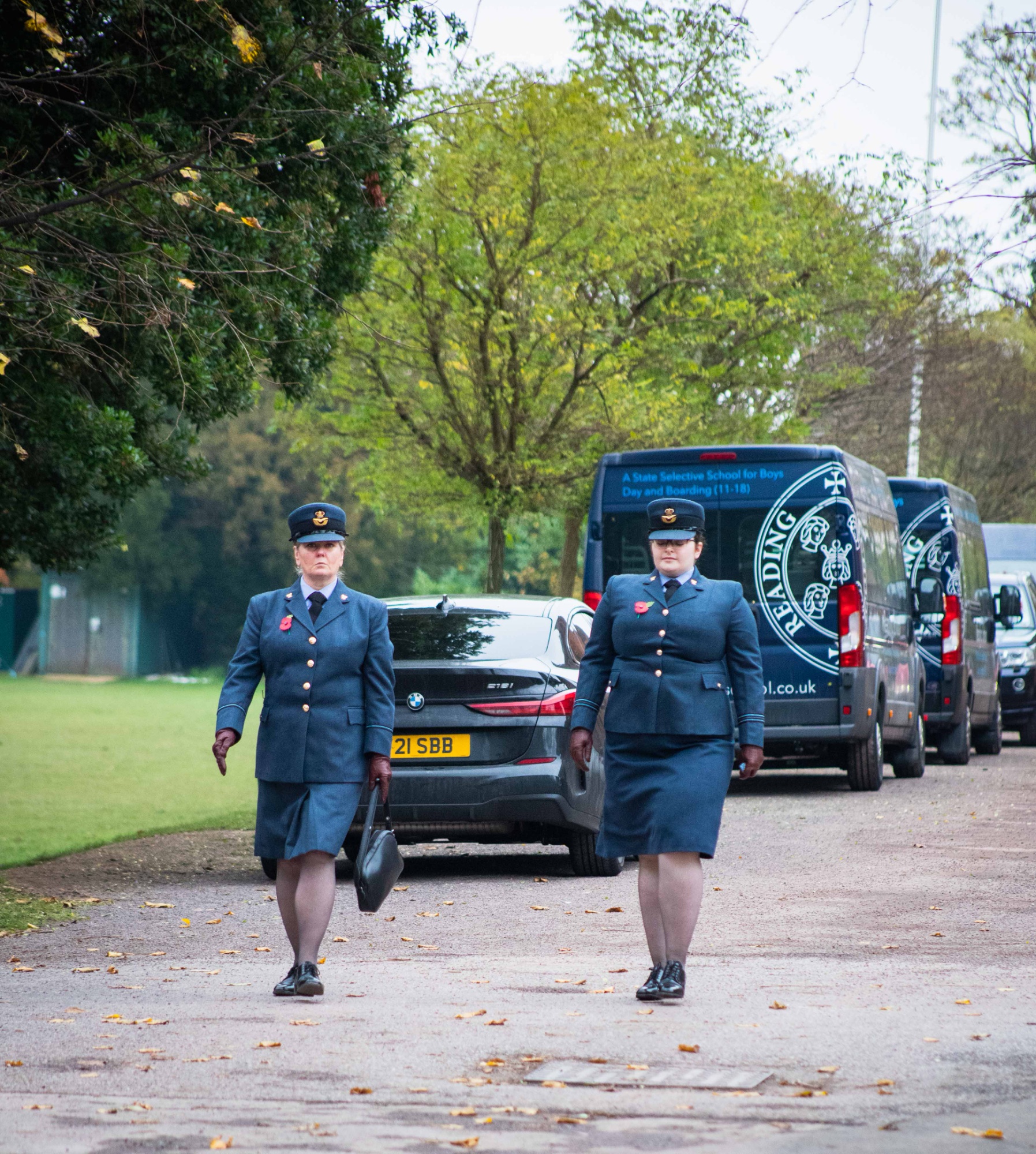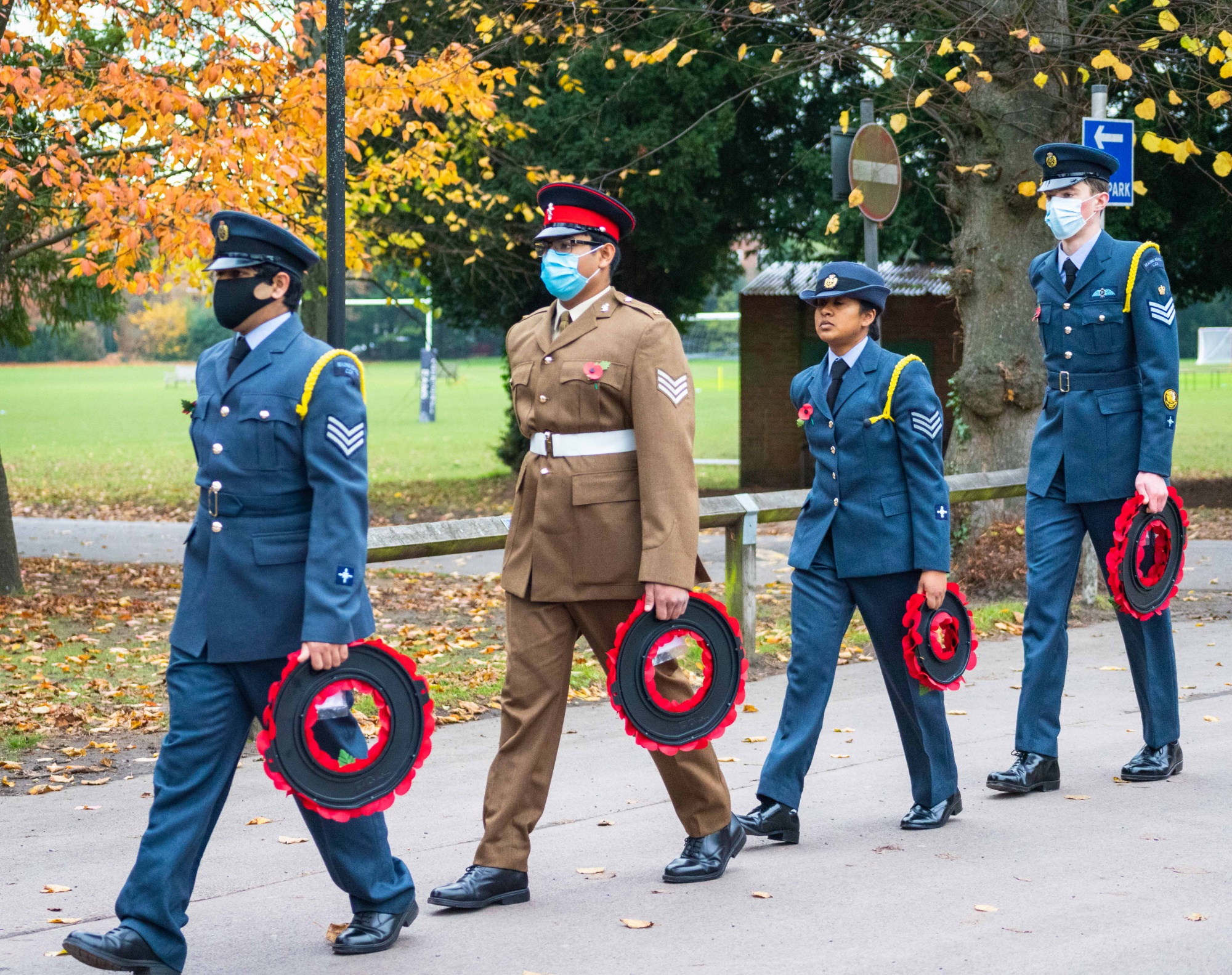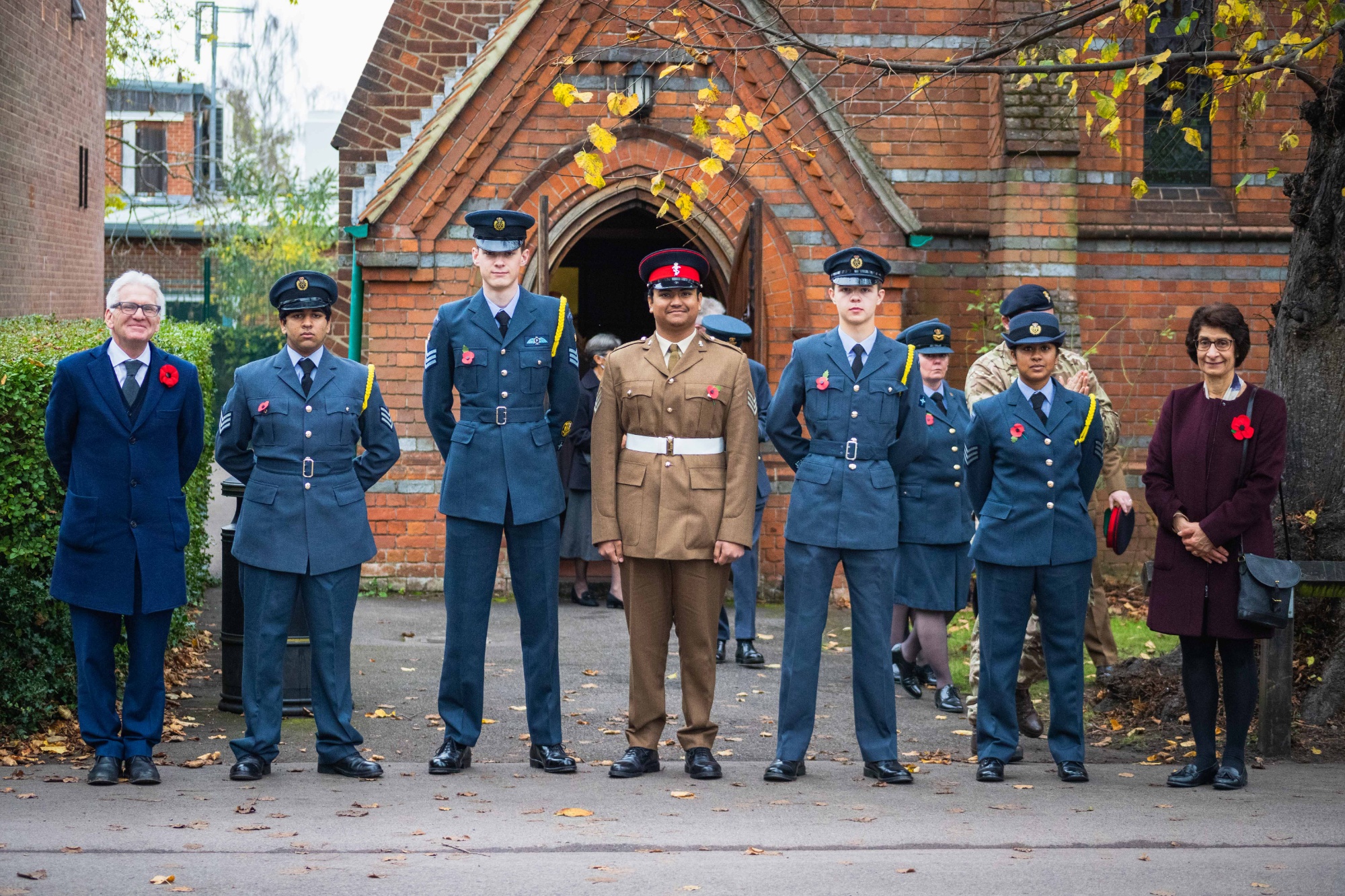 .