House Poetry Competition
Earlier this year the House Committee introduced House Poetry with the inaugural theme of "Community". At Kendrick, our community is an integral part of school life, particularly for our houses, and the House Committee wanted to take the opportunity to celebrate it and all it contributes to our school. Especially during these trying times, we gratefully acknowledge the Kendrick community for supporting our students in our everyday lives.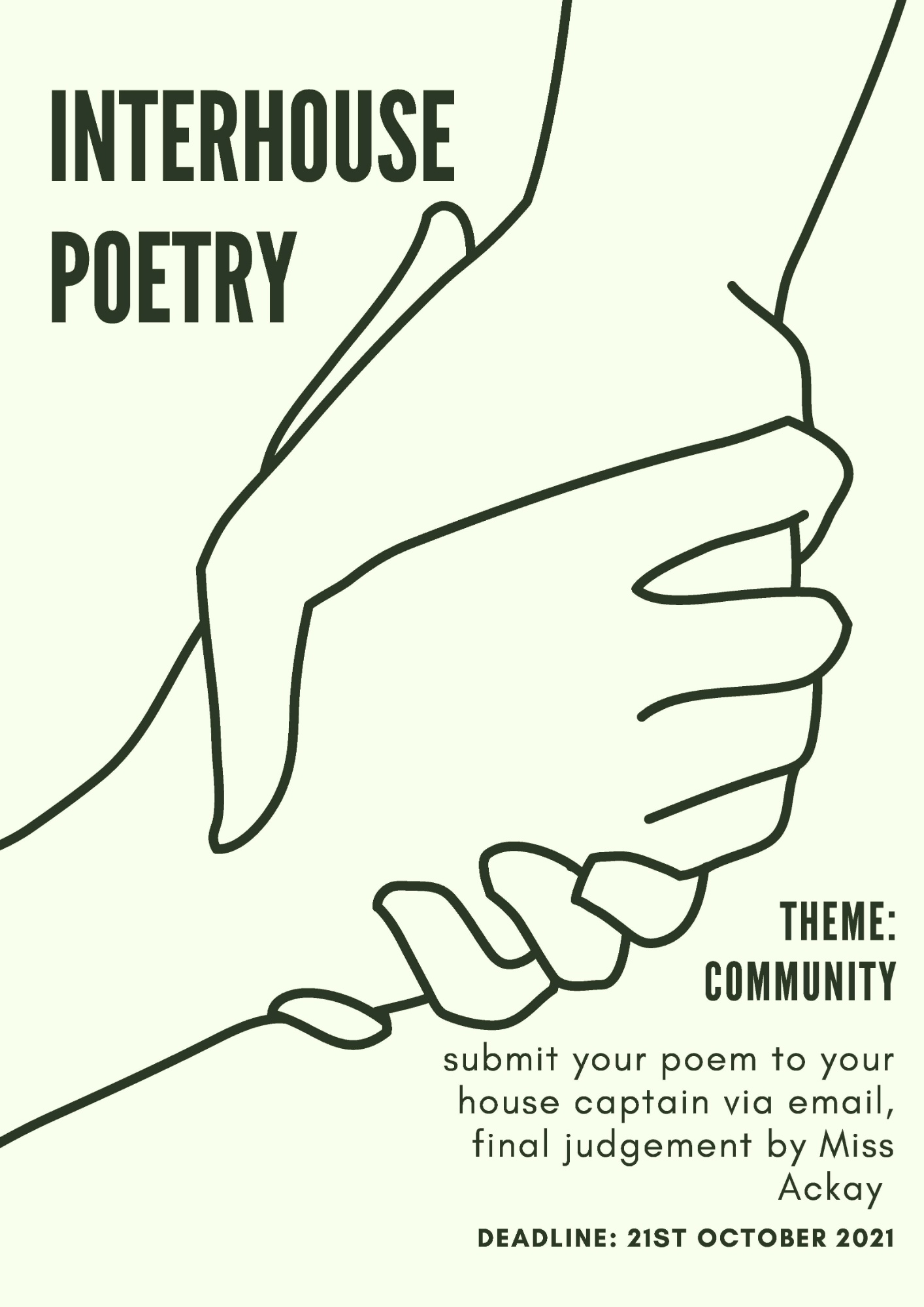 We had a lot of incredible entries from year groups across the school, and were amazed by the poems that we received. Miss Akcay kindly agreed to judge the poems, and we are pleased to announce that Amy McManus in Sidmouth is our winner, with her poem "My Poem (Community)"!
Special mention also to our shortlisted poems from Palmer and Cedars, "Red" by Trishna Venkatesh and "Proud" by Ari Garcha respectively.
Many thanks to Miss Ackay for judging the competition and thank you to everyone who took part: we hope you had fun, and we loved reading all your poems!
The winning poem can be read below.