Commemorating Holocaust Memorial Day
Today is Holocaust Memorial Day. On this annual day of commemoration, we are urged to honour the six million Jews, victims of the Holocaust and millions of other victims of Nazism and to develop educational programs to help prevent future genocides.
This morning Ms Kattirtzi held our first assembly of the year in person to Years 8 and 9 and remotely to the rest of the school community. We heard from our four Year 12 Holocaust Ambassadors, Izzy, Sanya, Janhavi and Eshal who talked about what they have learnt from the Lessons of Auschwitz programme they are enrolled in.
They explained the many ways that this year's theme of One Day can be interpreted. One Day could be today when we gather to commemorate those who died due to Nazi persecution and in the genocides that have followed. One Day could also be One Day in History, for example, 19 April 1943 when the Jewish inhabitants of the Warsaw Ghetto fought back against the Nazi regime. Our Ambassadors gave a perfect example of One Day when life changed for Eva Clarke, a survivor whose testimony they heard during their studies. Eva was born on arrival at Mauthausen, in terrible conditions and managed to survive against all the odds. Looking forward, we all hope that there may be One Day in the future with no genocide. As we learn more about the past, we empathise with others today, and we can take action for a better future.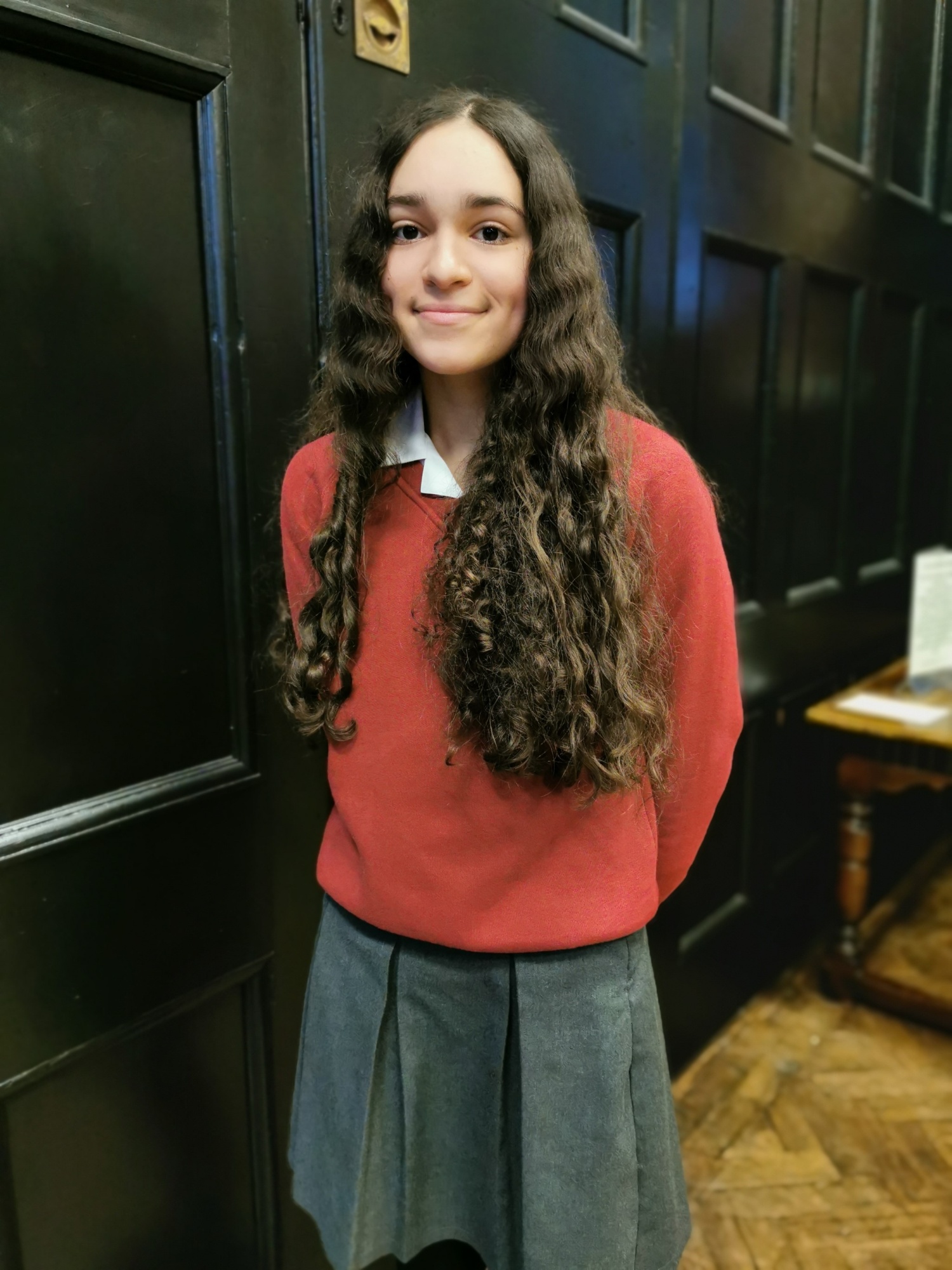 The ambassadors held a poetry competition towards the end of last year, with Holocaust as the theme. The standard of entries was very high, and this morning, we were privileged to hear Anya from Year 8 read her winning, powerful and moving poem entitled 'Lost Infinities'.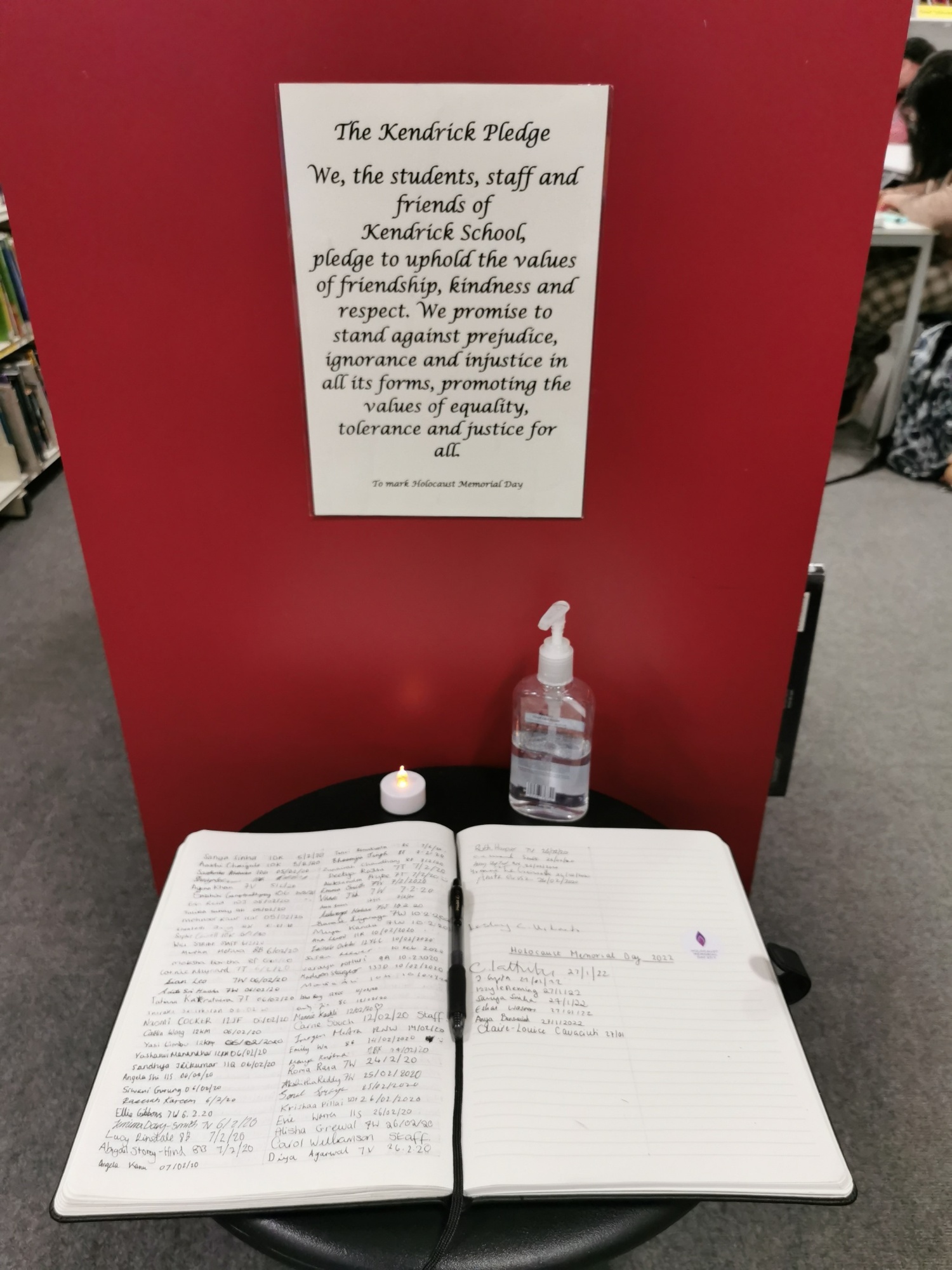 The theme of taking action for a better future was echoed as the assembly drew to a close and Ms Kattirtzi explained to newer members of the school community how the Kendrick Pledge was born after her own trip to Auschwitz with two Kendrick students over ten years ago. When they returned they felt the need to do something as a school to uphold the values of kindness and respect and to stand against ignorance and injustice. Now, every January on the 27th, students, staff and friends of Kendrick School are invited to visit the library to re-new their own pledge and to sign our book to remember to do this for the coming year.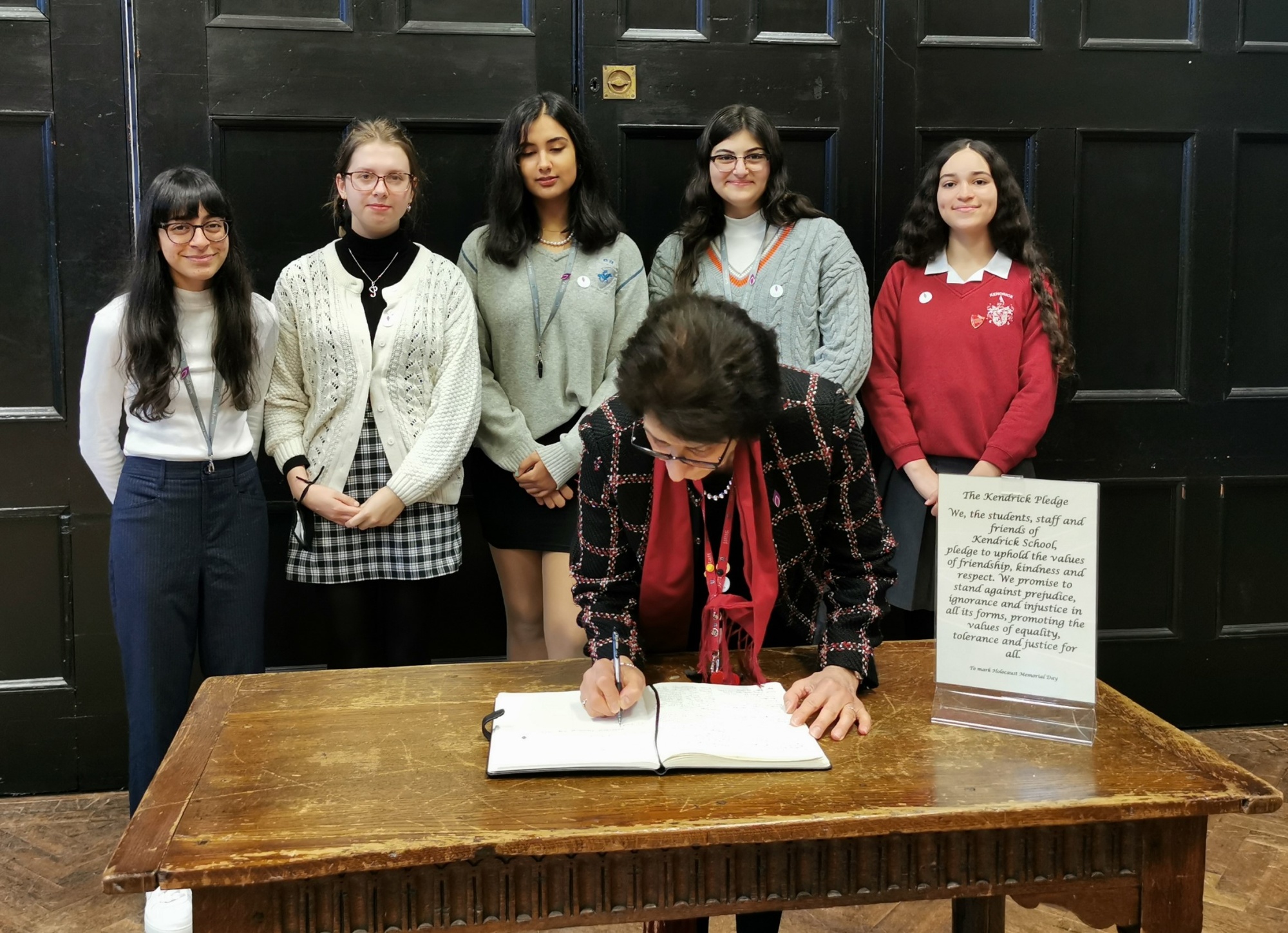 This was also the perfect opportunity to announce our latest competition where students are invited to write a poem or short prose on this year's theme of One Day. We look forward to reading how our students interpret this wide-reaching topic.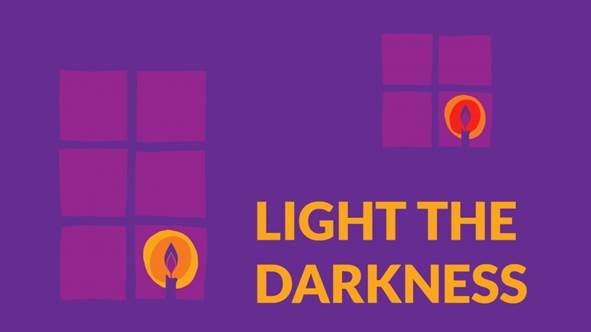 8pm: Join the nation and Light the darkness
Light a candle and safely put it in your window at 8pm on 27 January. To remember those who were murdered for who they were. To stand against prejudice today.