Canterbury Tales Writing Competition
We are extremely proud to announce that Sejal from Year 13 won the 2020-2021 Canterbury Tales Competition: Be Careful What You Wish For!
The organisers thanked everyone who entered their competition and reported their best ever number of entries. They also stated that the standard was extremely high, which makes it even more special that one of our Kendrick Students won the senior category for 15-18 year olds. Sejal had to write 300 words describing a character who grants wishes. Here is the winning entry: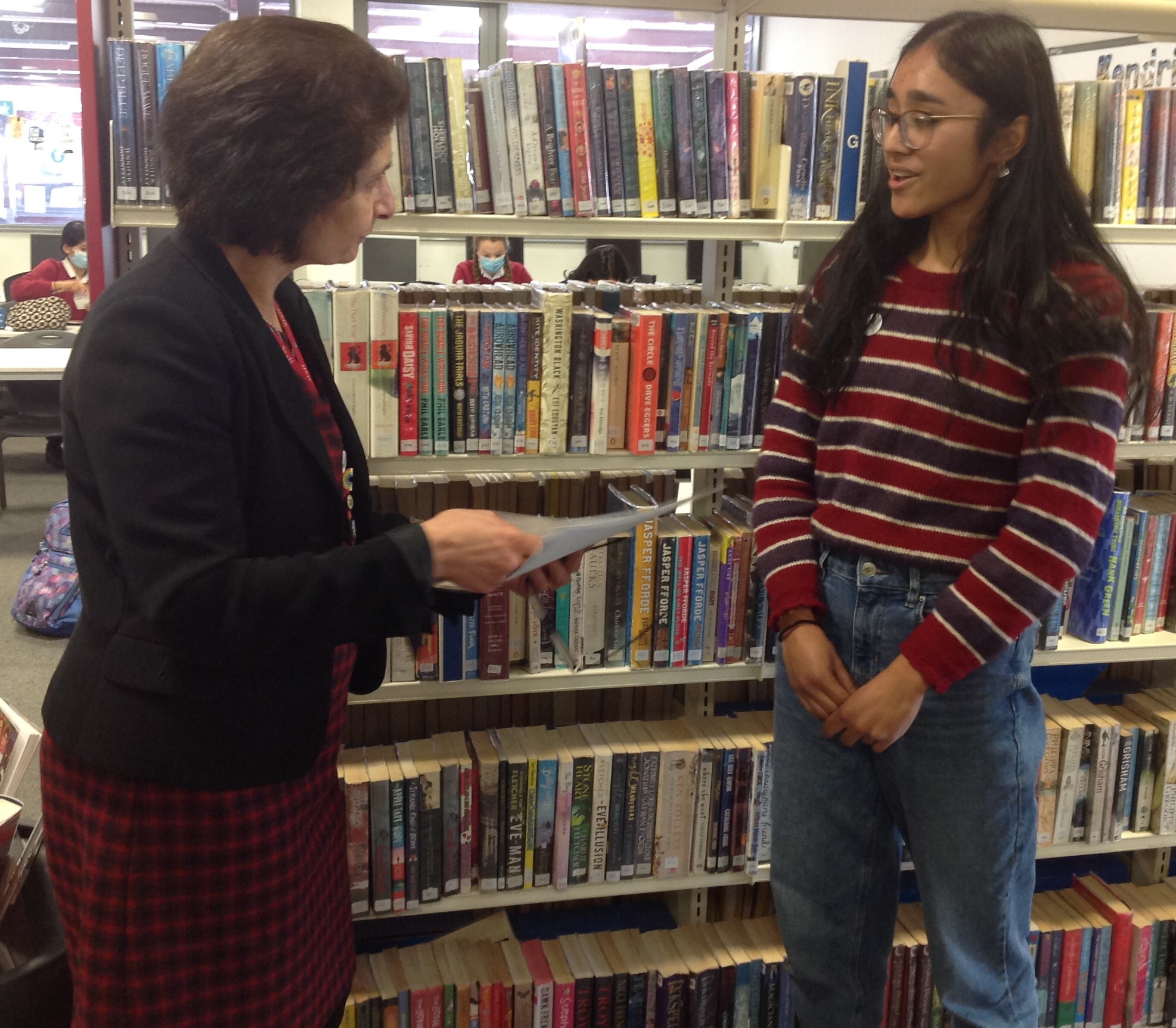 Sejal's competition prize was a monetary gift for herself as well as an amazing £1,000 cheque for her school library! Sejal is involved in the process of spending the money on our library and is working with the librarians to choose some new books, update our subject sections in the non-fiction department and buy a piece of seating furniture to make it a more comfortable place to enjoy books. We would like to thank Sejal for taking the time to enter this competition and of course for writing such a winning description of a wish-granting character.
This year's Canterbury Tales Competition closes on 28 February 2022; the theme is Prejudice and Difference. Details can be found on The Chaucer Heritage Trust website http://chaucer.org.uk/the-canterbury-tales-writing-competition-2021-22-prejudice-and-difference/