Anaya Patel - Junior National Singles and Doubles Champion
Over the May bank holiday weekend, Anaya had amazing double success, playing in the Junior National Championships in Nottingham. She won the Junior Girls' Singles title and is Doubles National Champion as well.
Aged 18, Anaya played in the U19 category. Seeded 4th in the tournament, she beat the top two seeded players for the Singles title. In the doubles, Anaya paired up with her friend Millie; third seeded, they won the event dropping only one set in all their matches.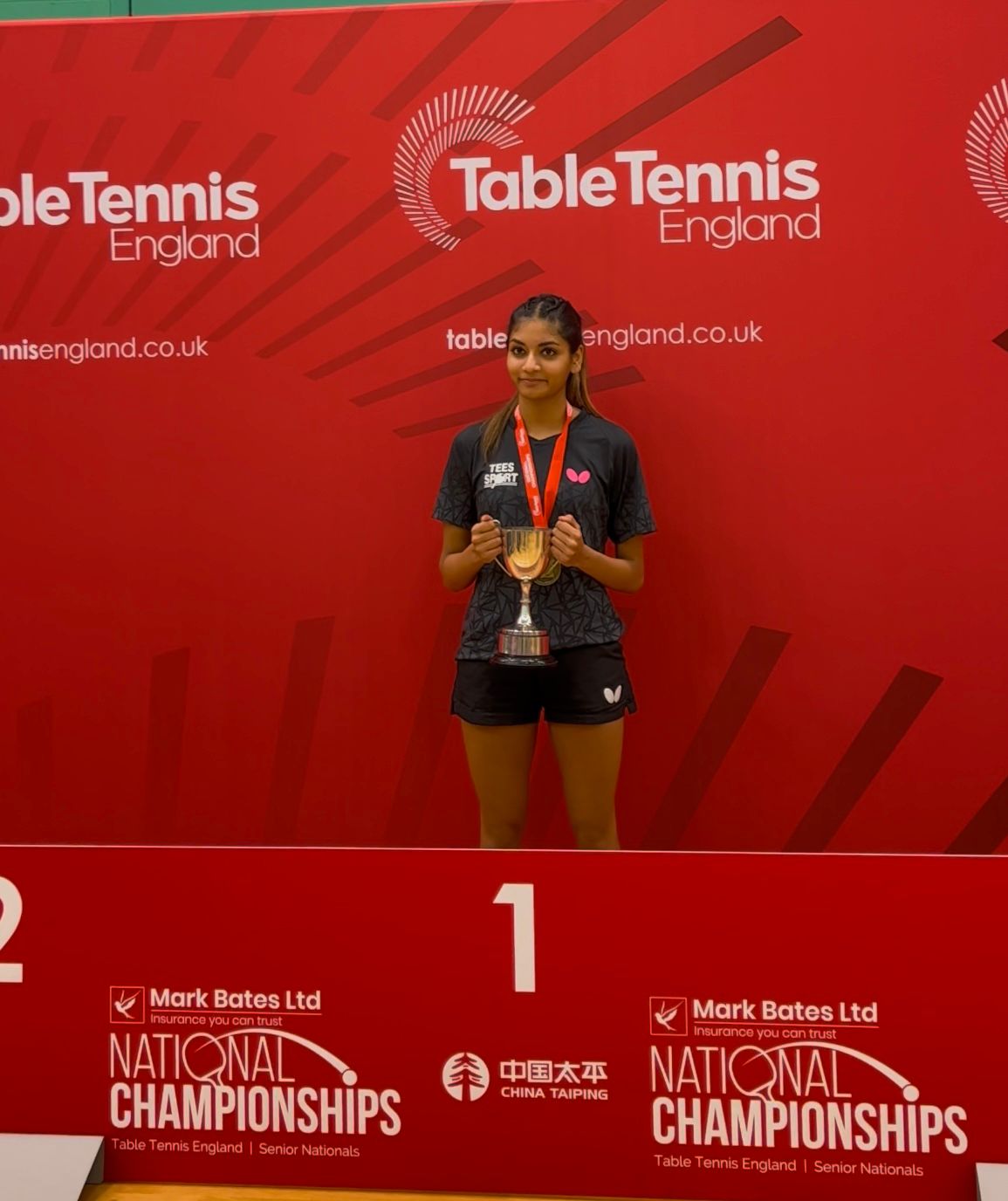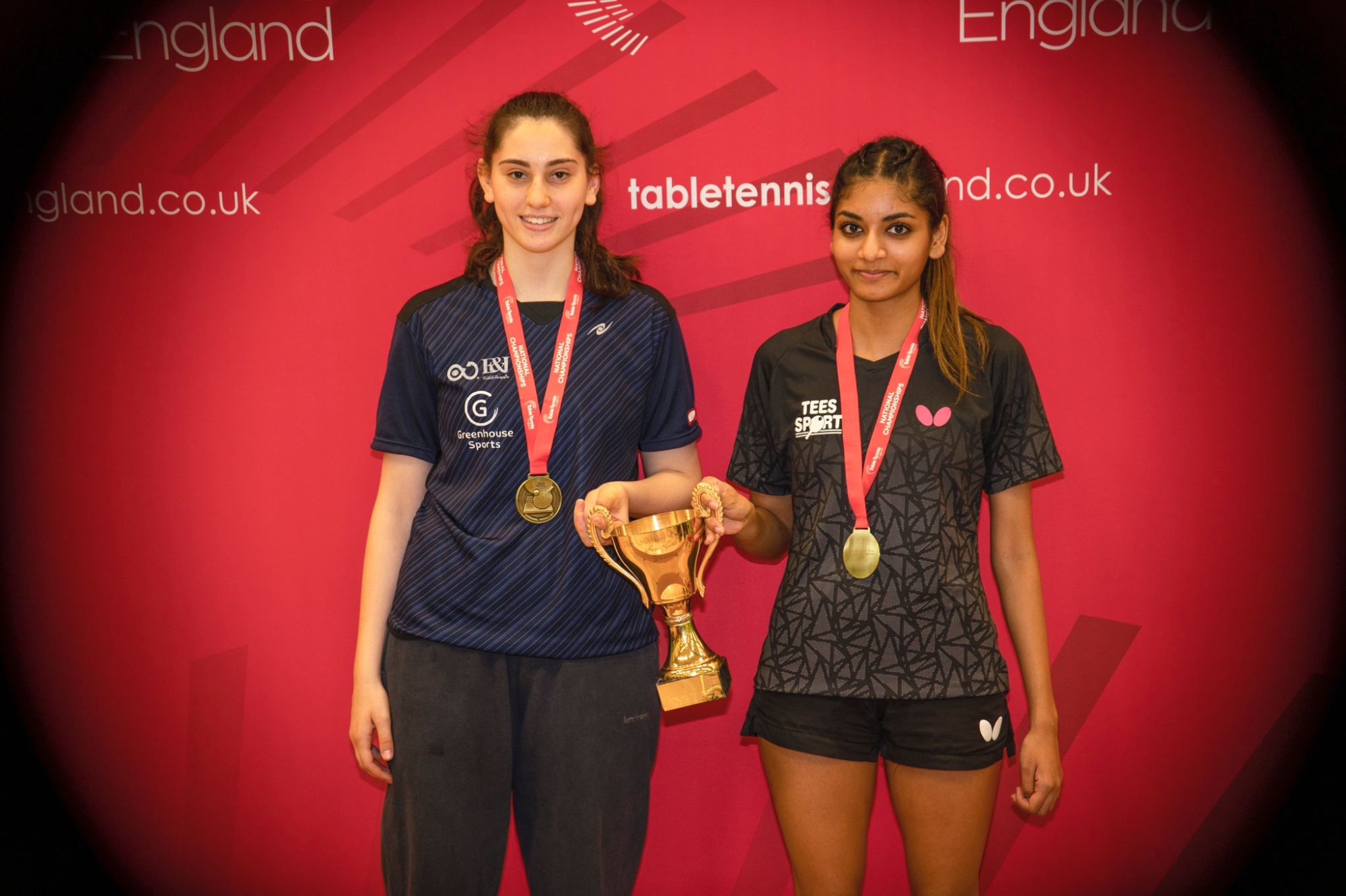 Anaya has been working hard, balancing her studies exceptionally well with her passion for table tennis. We are extremely proud of her achievements and wish her well for the future!
Article on Singles event
https://www.tabletennisengland.co.uk/happy-as-larry-trumpauskas-and-patel-are-the-singles-champs/
Article on Doubles Event:
https://www.tabletennisengland.co.uk/green-party-as-doubles-titles-are-decided/