Climate Change Conference 2022
On Remembrance Day, the Geography Department took 14 Year 12 pupils to the Reading Schools Model COP27 conference. It was an incredible opportunity to debate with pupils from local schools about global issues relating to climate change.
The event was organised by InterClimate Network with support by Reading Climate Change Partnership and hosted by Reading Borough Council in their council chambers. Each group was given a country briefing for prior research, so we were able to deliver pre-prepared opening statements.The event was opened by the Mayor of Reading who urged us to take climate action. Kendrick represented Egypt (the hosts!), India and the USA, and getting into the mindset of these countries emphasised the international severity of the climate crisis.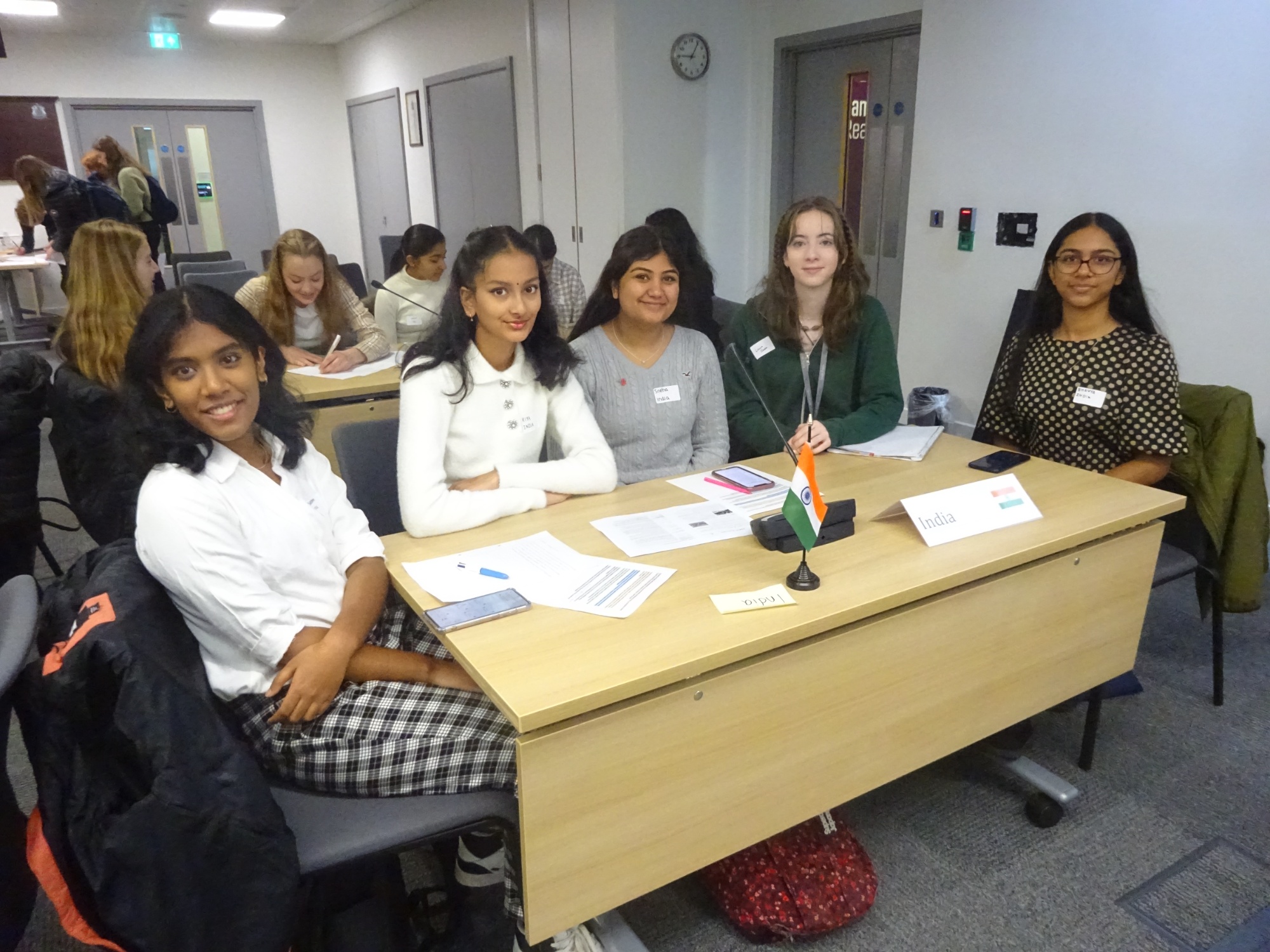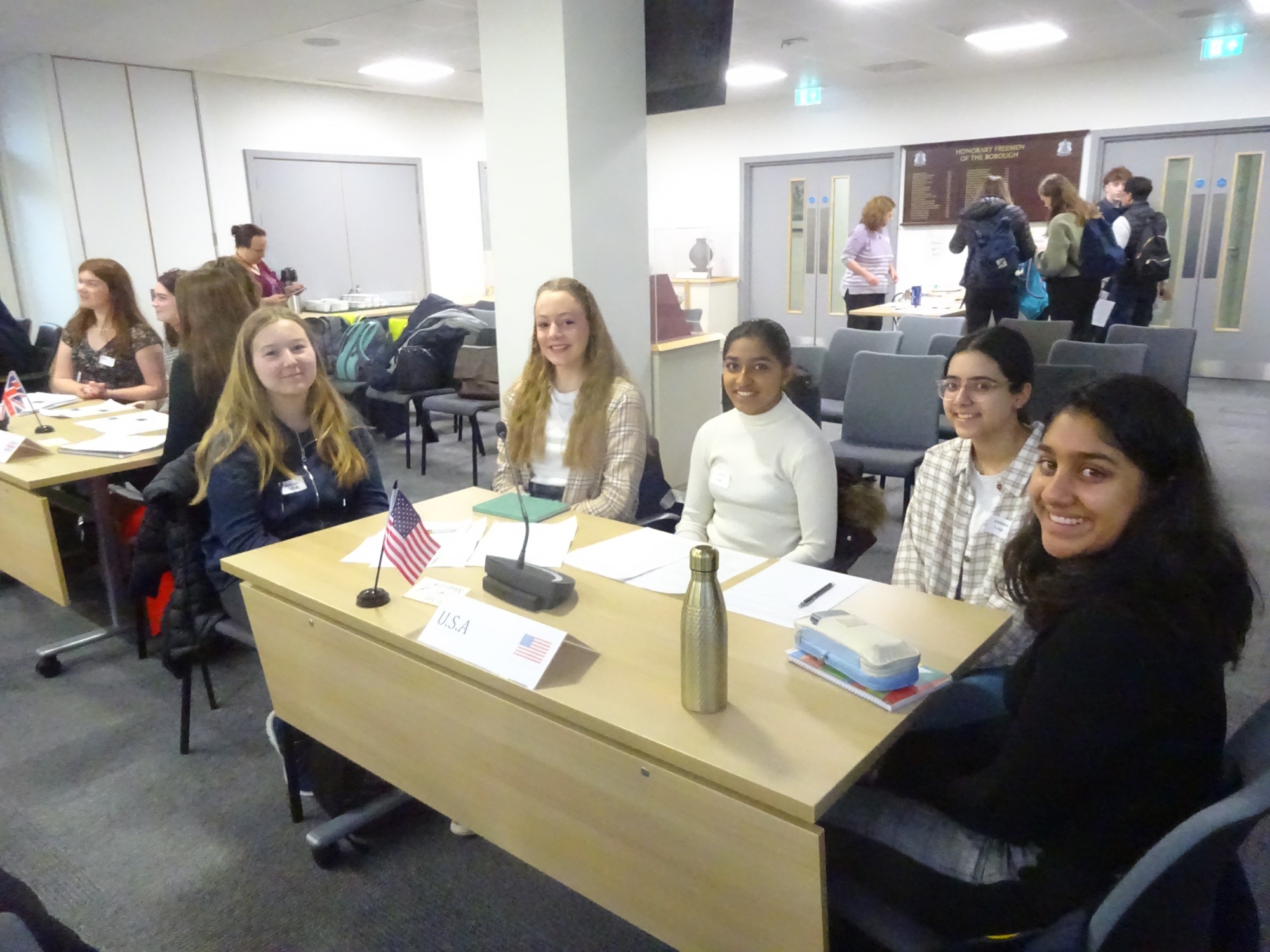 No country is immune to climate change. Given the prevalence of climate conflict, it was fitting that we observed a 2-minute silence in honour of Remembrance Day.
We moved on to work with other delegates to negotiate deals and policies, as well as hearing from a panel of experts. We really felt like we could make a difference.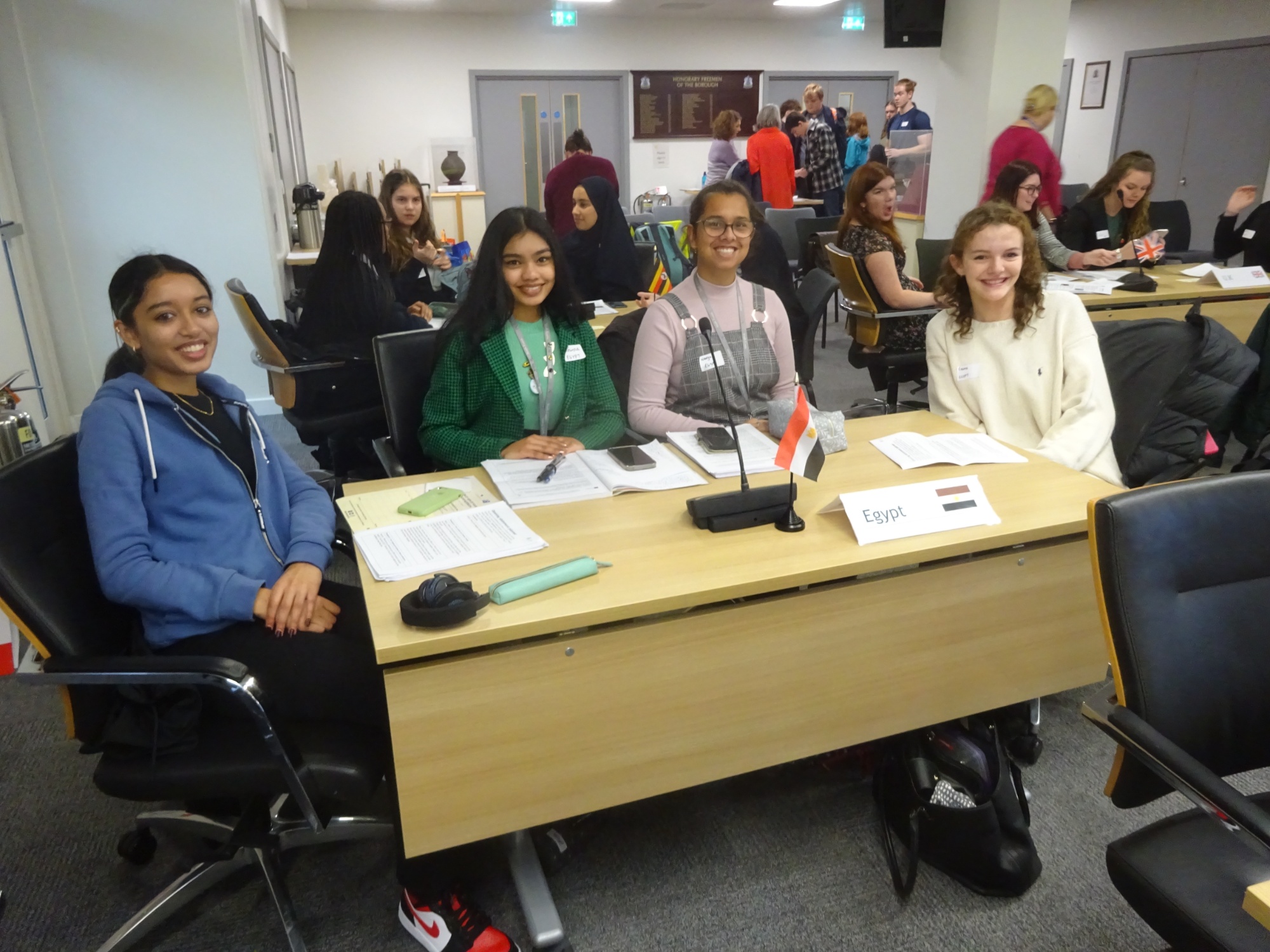 We were also given advice on what we can do in school to tackle the climate crisis. As a result, we would like to conduct a school-wide Biodiversity Audit.
Our experience went beyond the Reading Civic Offices when some of us were interviewed by ITV Meridian and BBC Radio Berkshire. This was a great opportunity to make ourselves heard in the wider community.
We are incredibly grateful to the conference organisers; Mrs Wheeler and Mrs Dunlop; and all the other students at the event.
It was a day full of fun, hard work and fascinating new knowledge. We'll never forget it!
By Amelia, Rowena and Navya