Festive Cheer At The Library
To celebrate the beginning of Advent this week, the library has been decorated and the festive season has begun.
We have our traditional Kindness Advent calendar focussing on 'Acts of Kindness' this year; each morning a bauble is removed to reveal a suggestion to bring a little goodwill into someone's life. We began by simply trying to make somebody laugh on Thursday😊.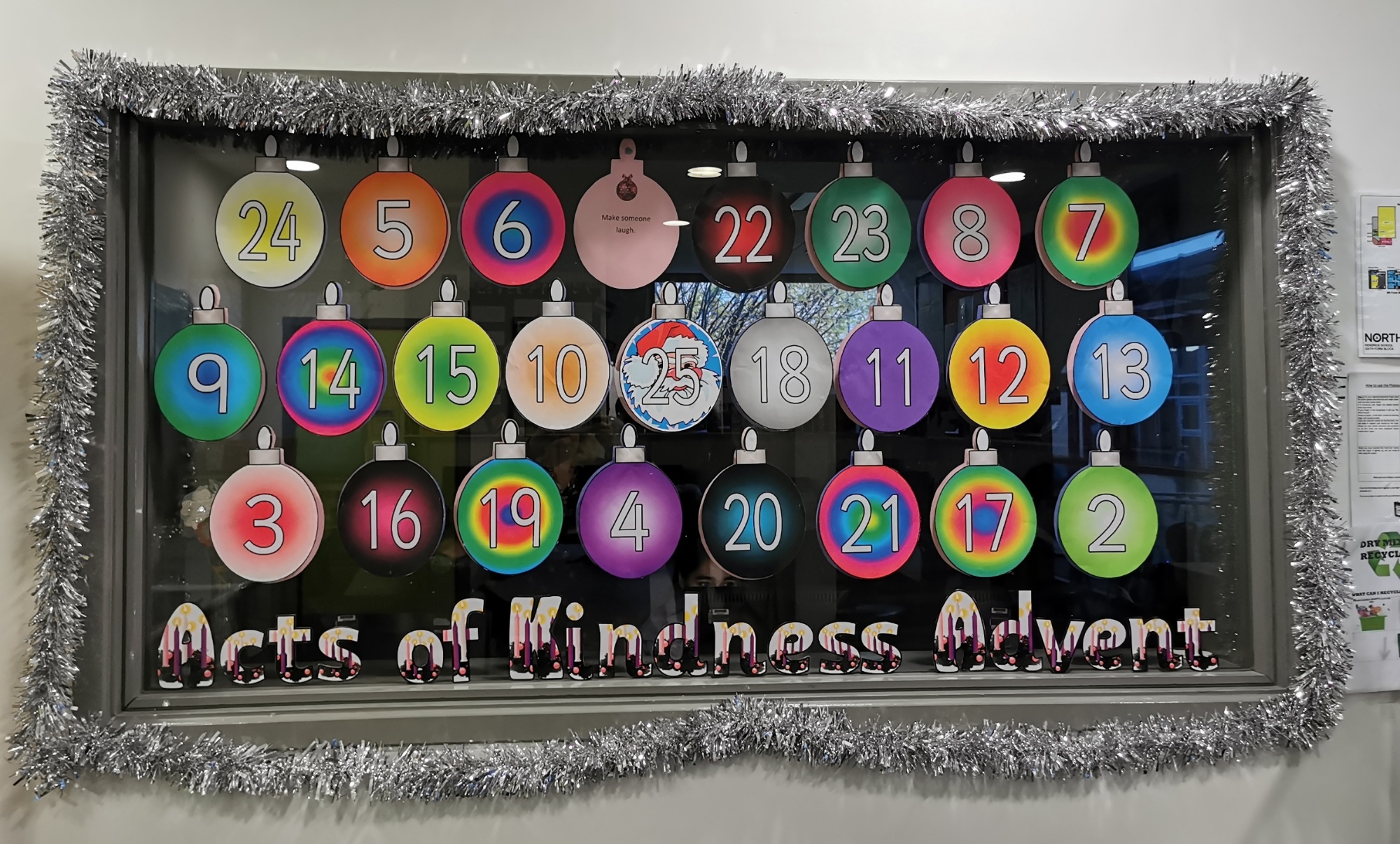 Just to bring a smile to our faces, staff and students have been sending in festive pet photos for our 'Santa Paws' board – a lovely reminder of the joy animals can bring to our lives.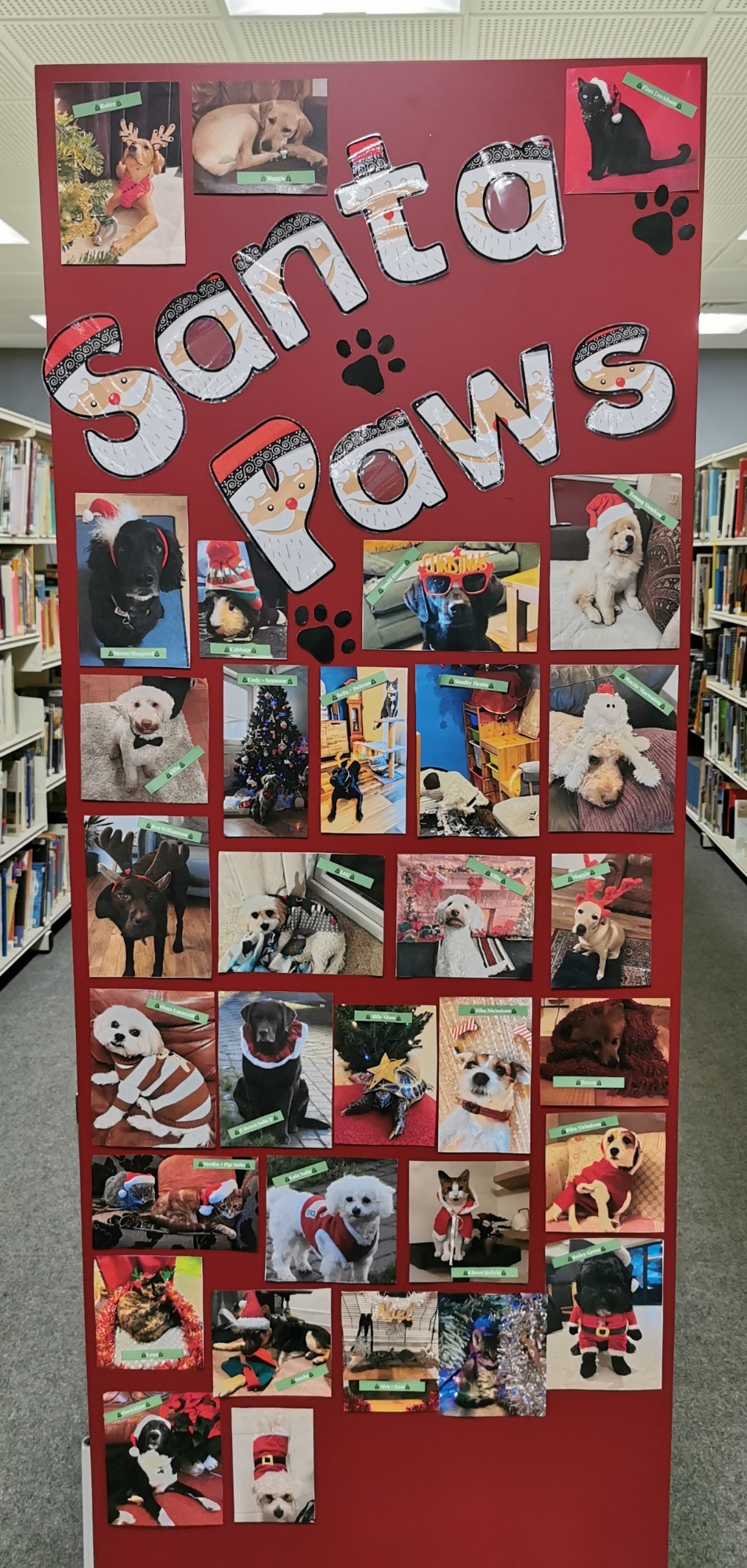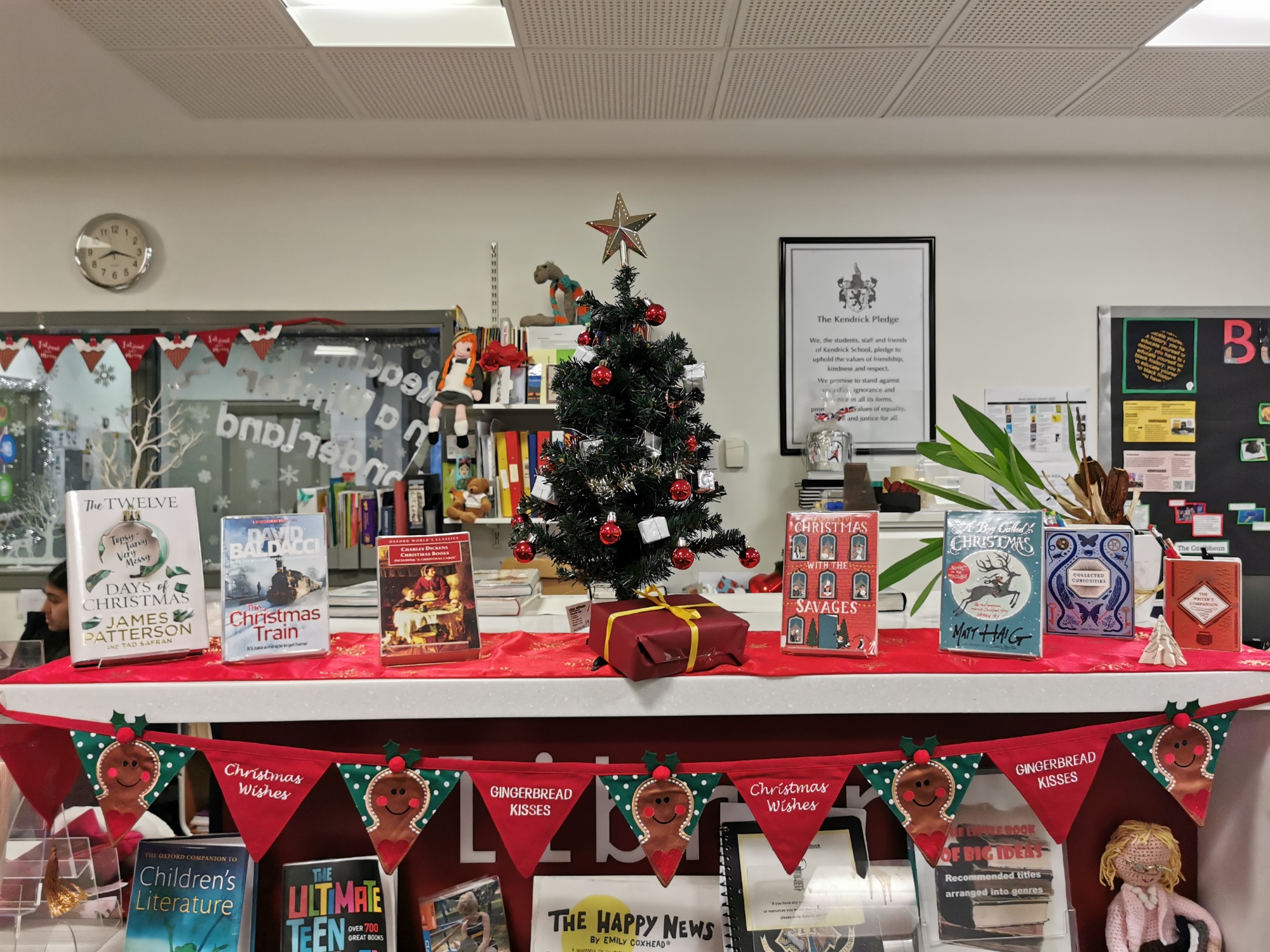 This year we are asking students to let us know what they wish for our library in the coming year. Already a warm, welcoming environment for reading and study; but perhaps a particular book, magazine or other suggestion could make it even better! Students are invited to write their wish on a green paper book & add it to our 'tree'.
Mrs Williamson has been busy coming up with her best Christmas jokes to bring some festive cheer for everyone coming into the library this December – pop in and read 'Joke of the Day' if you need a giggle!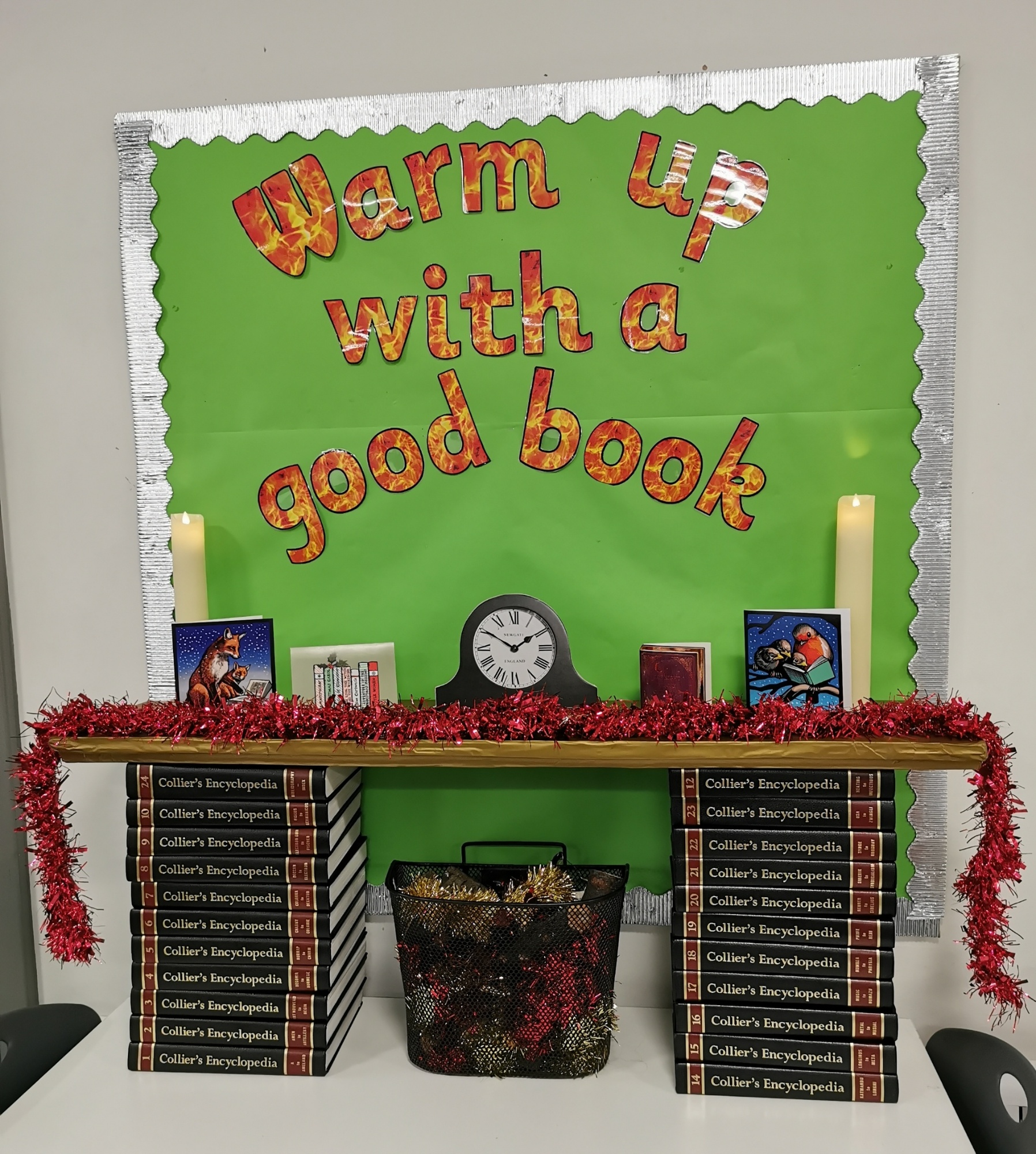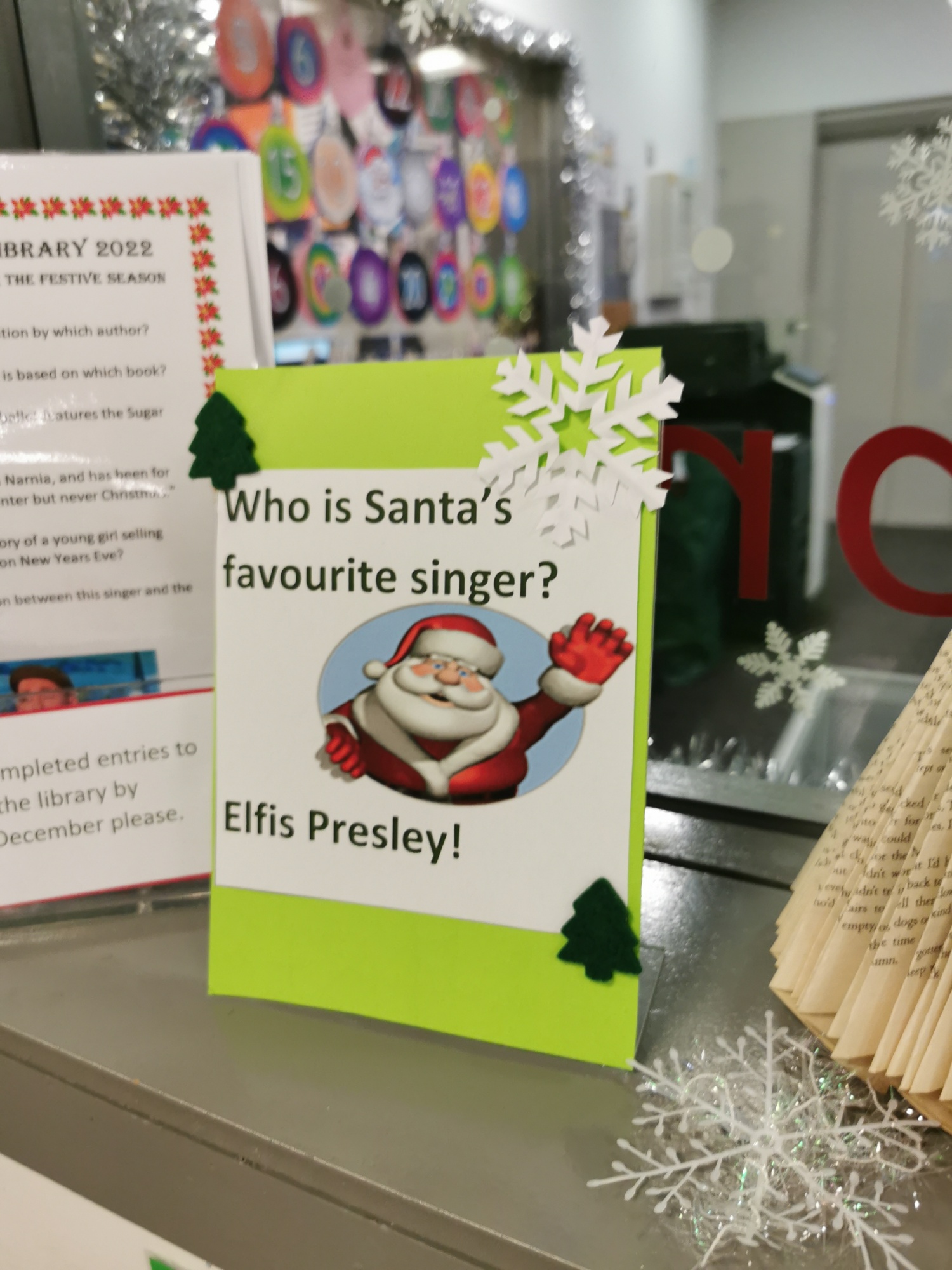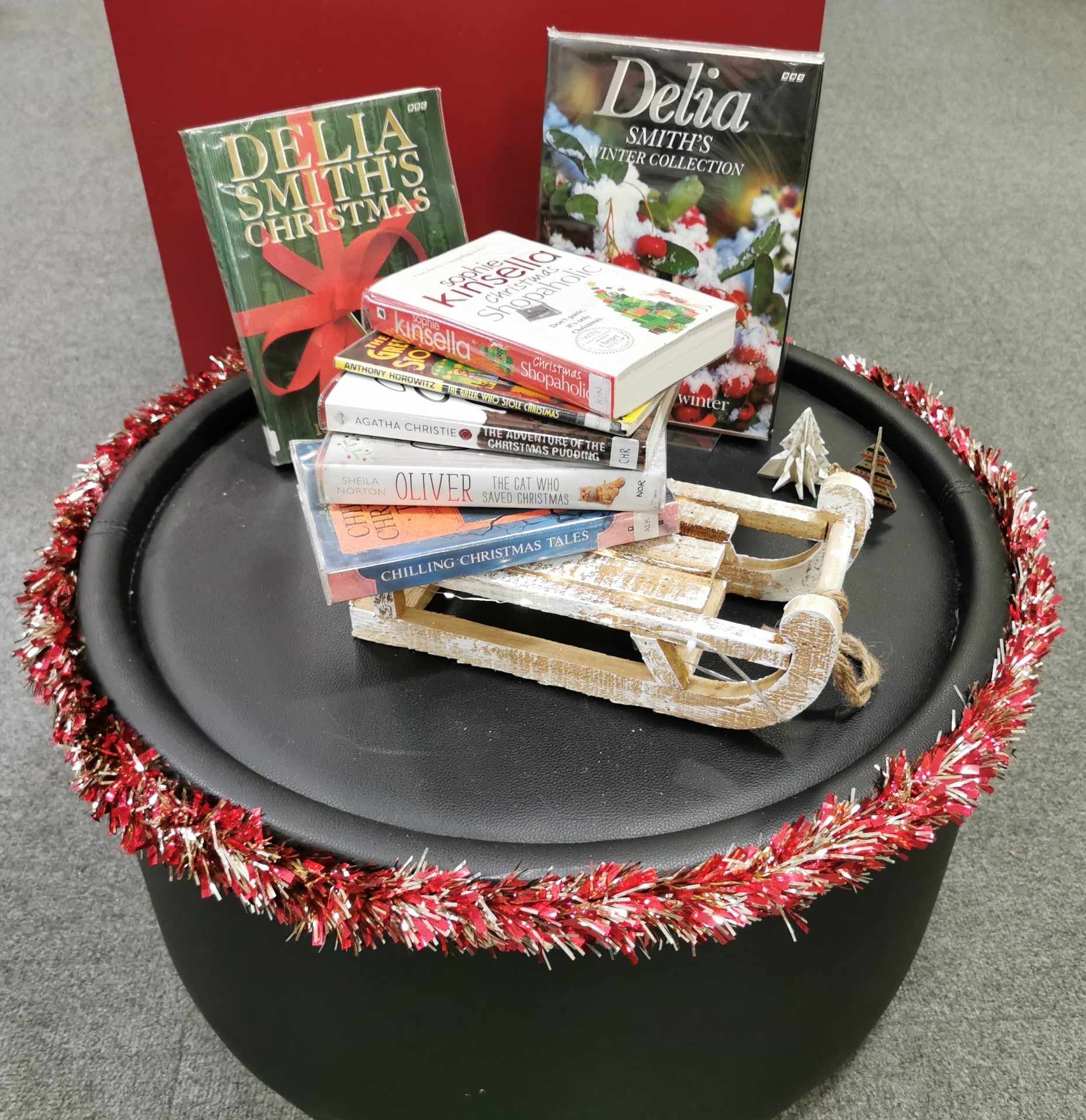 The festive activities wouldn't be complete without taking part in the 'Quizmas in the Library' – the students get to test their memories and be judged on their Christmas Book Pun – can they come up with something better than For Whom the Sleighbells Toll or The Count of Monte Christmas - let's hope so?!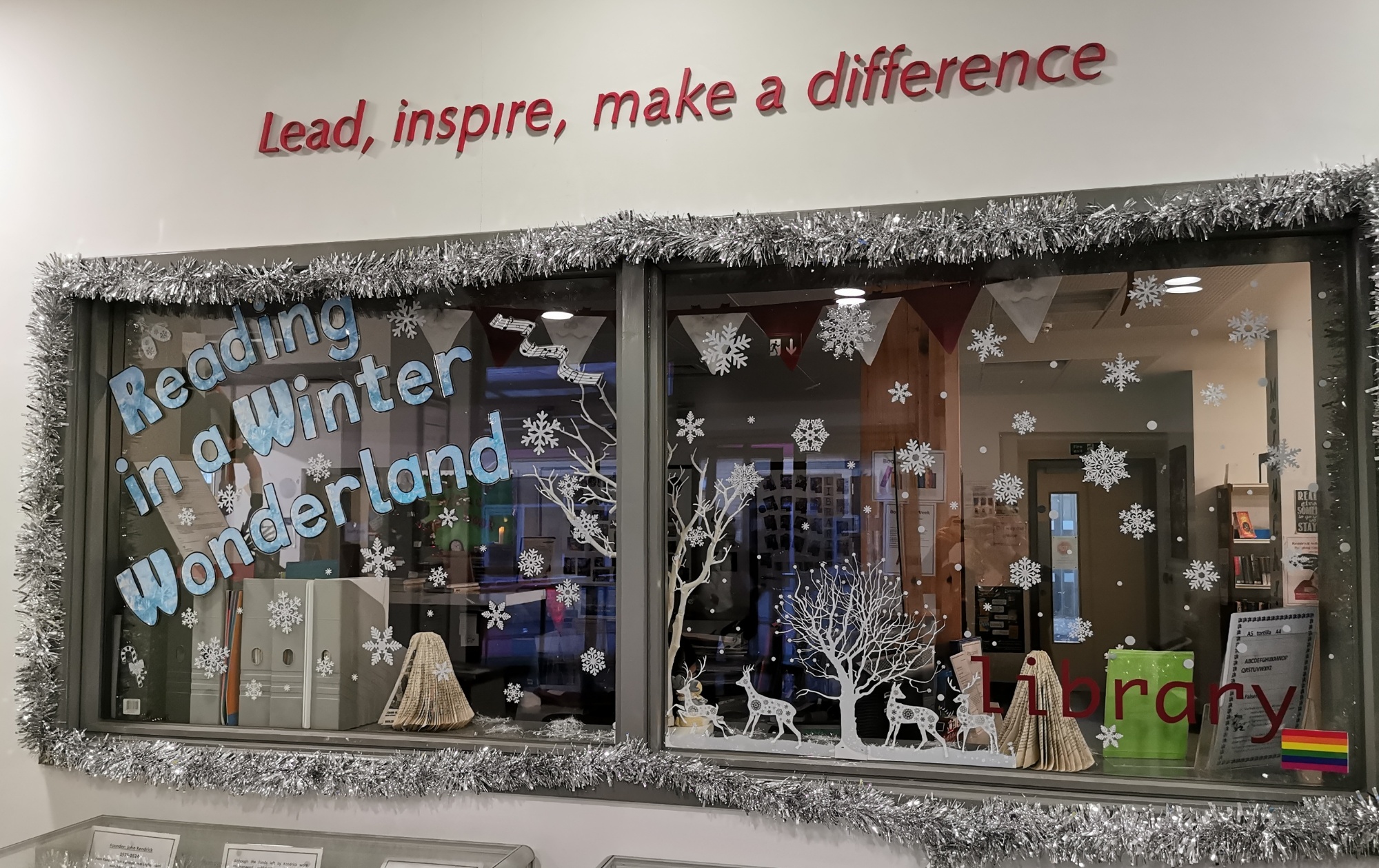 Your Librarians would like to wish you all a cheerful festive season and our best wishes for the coming year.