Space Talk by Dr Harwin
I am very grateful for having had the opportunity to organise such an incredible event by inviting Dr. Harwin as our guest speaker on Friday the 9th of December. Dr. Harwin is an Instrument Development Scientist at RAL Space. Years 11,12, and 13 had the privilege of listening to Dr. Harwin, give a Space Talk. We learnt about her journey into the space sector, and towards the end of the talk, she shared some career advice, and reassured students that there are numerous routes into the space sector such as data science and space law - not only aerospace engineering and astrophysics.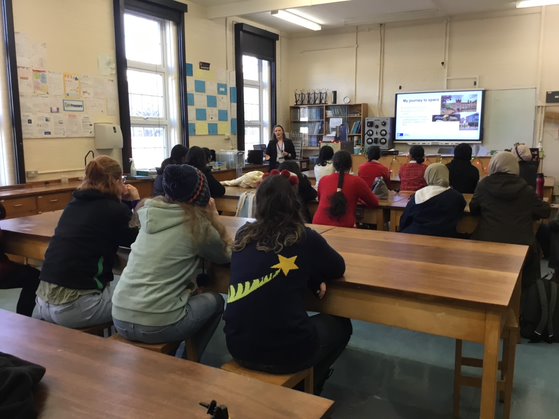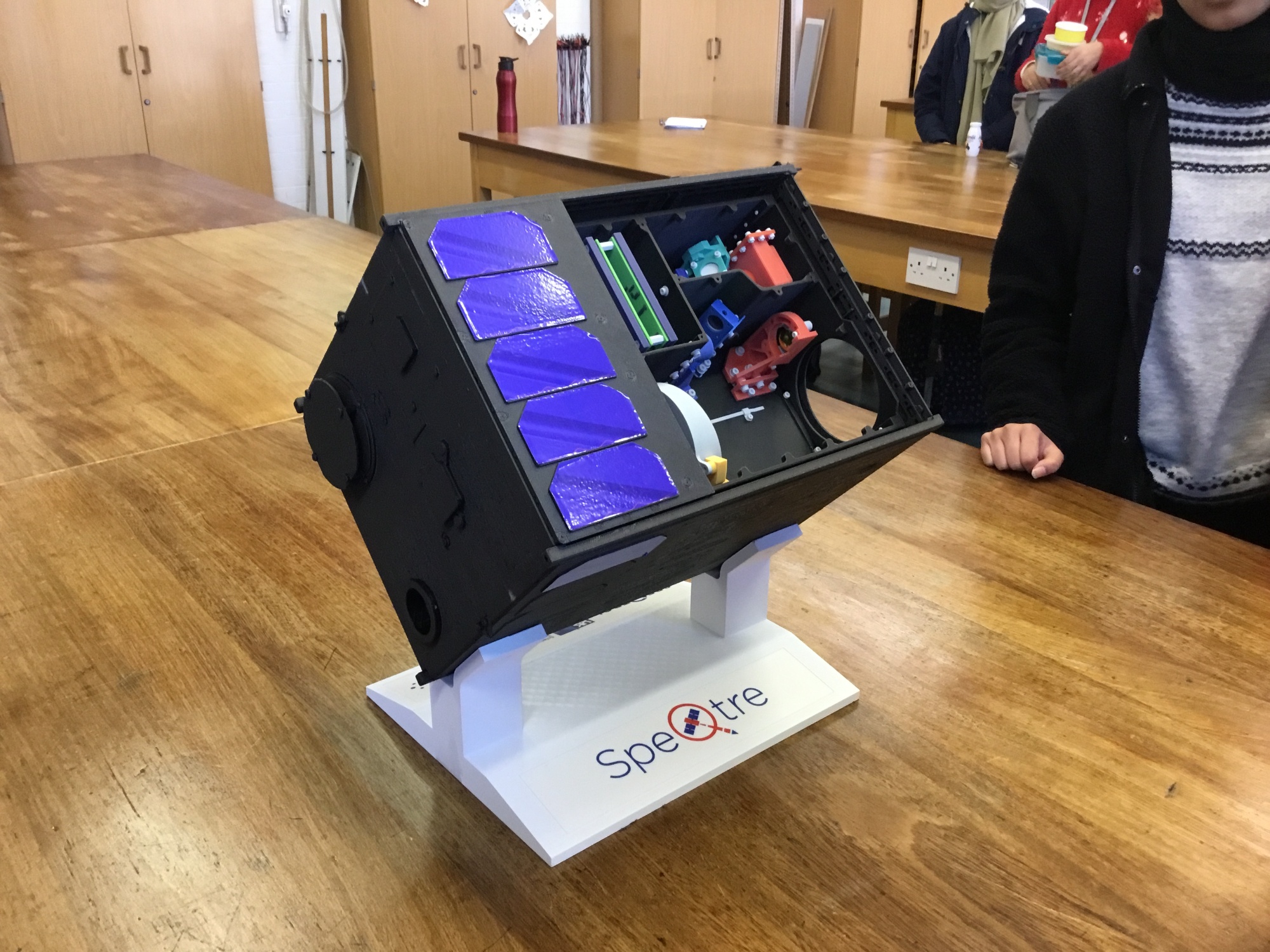 We were especially fortunate to see a 1:1 ratio life-size model of the CubeSat that Dr. Harwin has been working on since 2020. This mission aims to build, fly and operate a CubeSat with QKD technology to test the secure distribution of cryptographic keys from space! What a fascinating use of quantum technologies! The launch date of this mission is 2024, and we all cannot wait to hear the updates on this incredible space mission.
All of us were captivated by Dr. Harwin's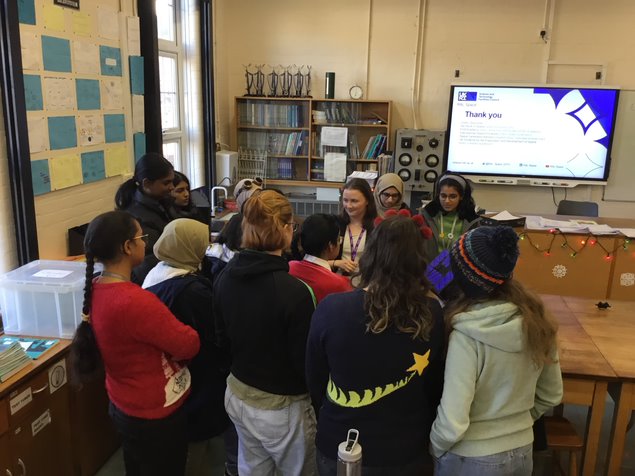 Space Talk, and we were able to explore the routes into the space sector, as well as learn about Dr. Harwin's journey and her contribution to an incredible space mission that can contribute to scientific breakthroughs!
Thank you Dr. Harwin!
By Esha - Leader of Space Society