Poetry Live 2023
On Wednesday the 25th January, Year 11 students were lucky enough to go to the Hexagon on a fantastic trip to see Poetry Live, organised by the English Department.
We left school after Period 1 and walked to the Hexagon with our teachers. At the Hexagon we were given booklets with the poems from the GCSE anthologies, centred around love, war, nature and relationships, and also some information about each poet we were going to hear from. We were very privileged, as these people included award-winning poets Daljit Nagra, Carol Ann Duffy, Imtiaz Dharker, Owen Sheers and John Agard as well as the current Poet Laureate, Simon Armitage!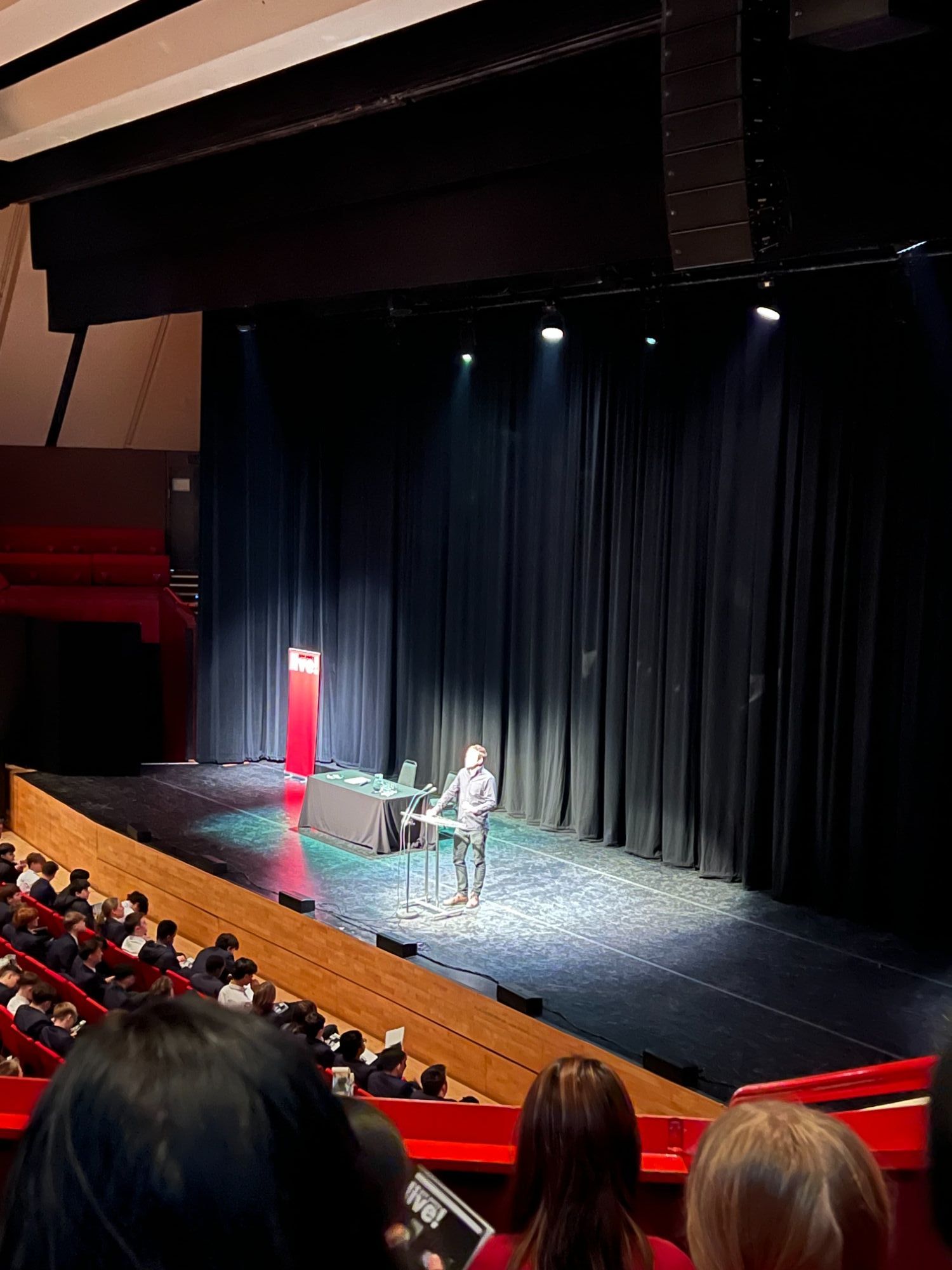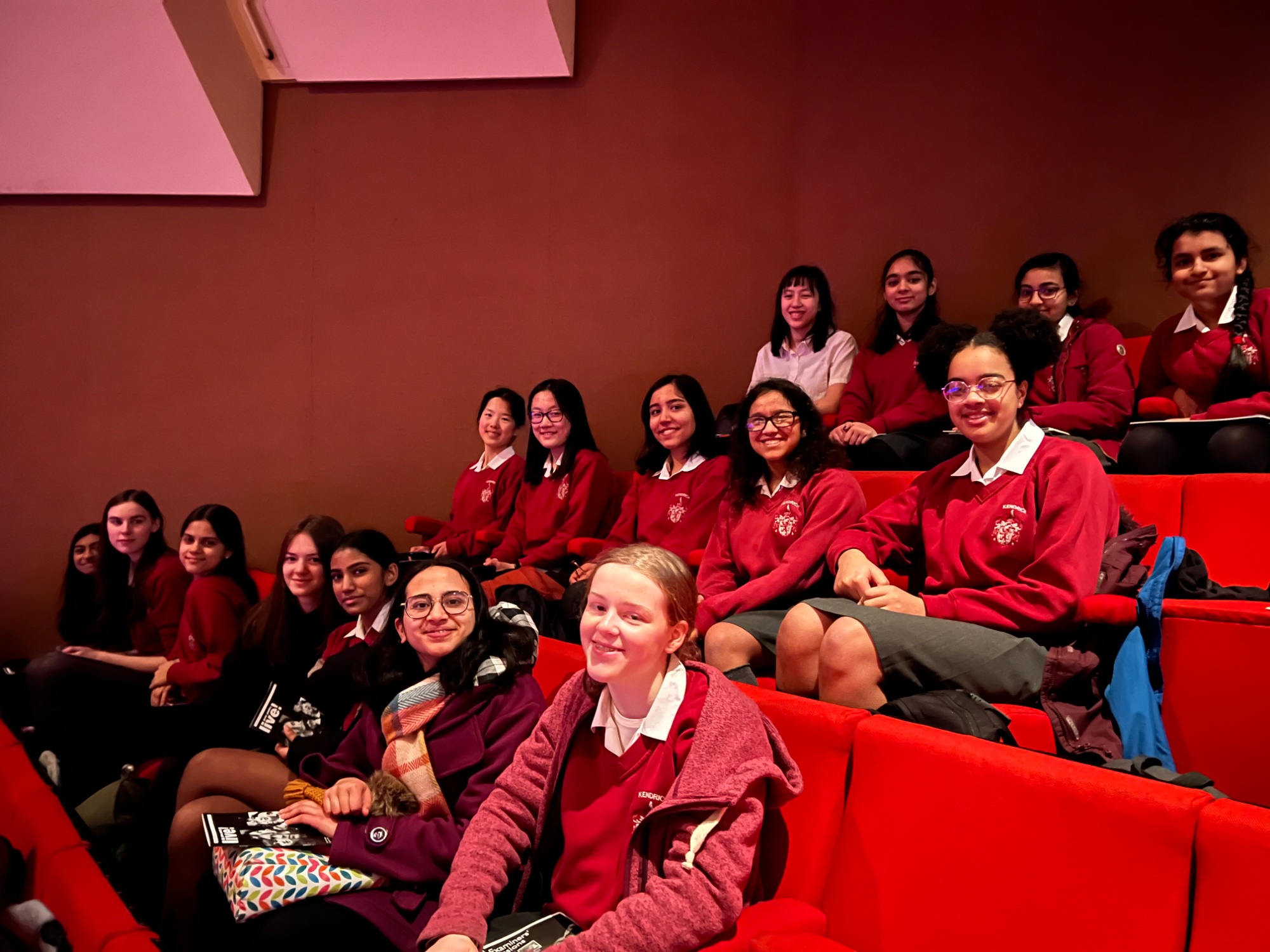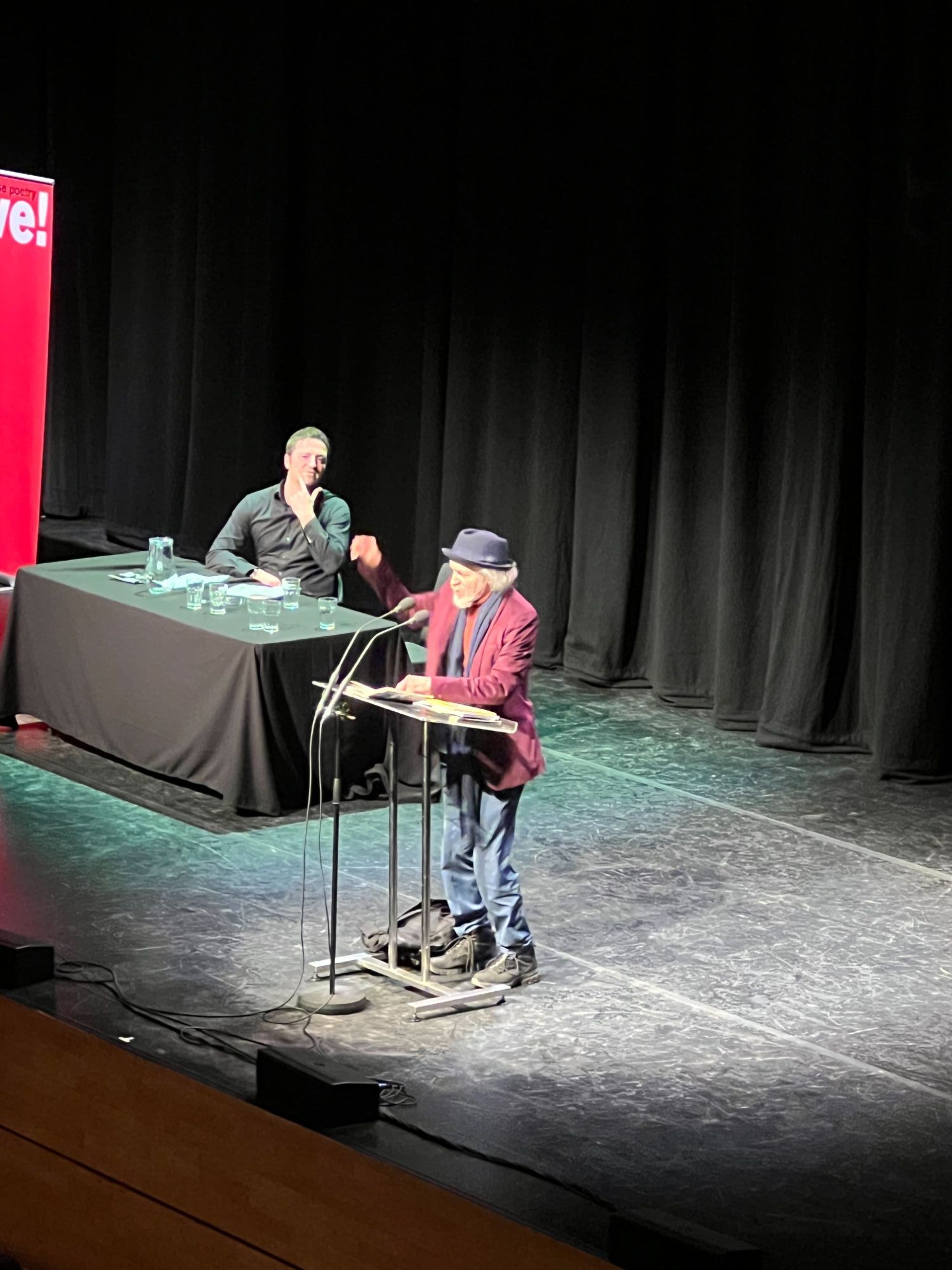 Each poet came onto the stage and spoke to us about their background and style of writing, explaining where the inspiration for their work had come from and the emotions they wanted to convey. In some cases we heard completely new things, such as learning that the use of the symbol of an onion in Carol Ann Duffy's Valentine - 'a moon wrapped in brown paper' was actually because she had been sitting in her kitchen whilst writing! This was incredibly engaging and useful as context to deepen our understanding of the meanings and intended effects of these poems, and hearing the authors read their own work was extremely valuable, as we could clearly hear and see where they were placing emphasis and their tones, which helped massively to interpret the messages of the writing. We also had the amazing opportunity to pose some questions directly to the brilliant authors!
The trip was very enjoyable and enriching for us, thank you very much to the English department for organising it and taking us!
Wallaree Year 11