Year 11 At The Doctors Show
On the 28th January, History students had the opportunity to travel to Newbury in order to visit The Doctors Show which is based on our final GCSE unit, 'Health and the people'. The trip consisted of a very entertaining and historically accurate depiction of important historical figures who have contributed to medicine across time, and an extremely helpful exam technique workshop.
It was an engaging and valuable experience, as the show itself was very enjoyable, and it brought to life key characters and events in the history of health and medicine.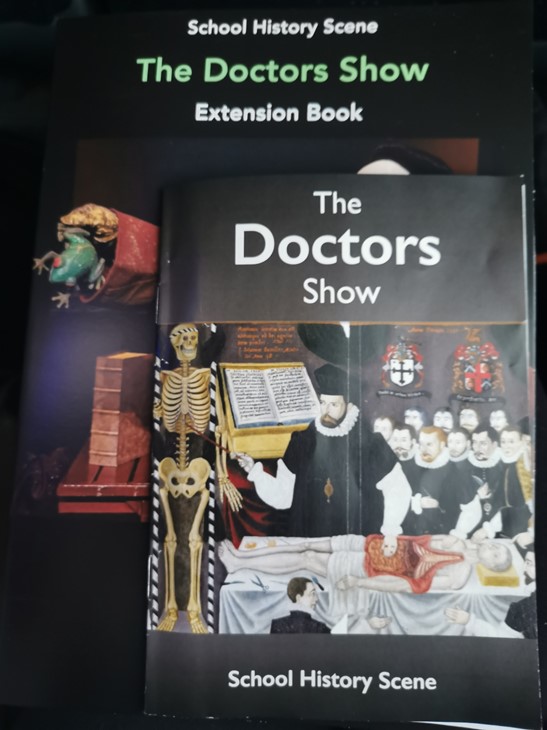 The exam workshops were extremely informative as they covered all the different types of questions that could come up and how to answer them. We looked at sample answers and graded them according to the mark scheme, which was really helpful in knowing what examiners are looking for. In addition, we were lucky enough to be able to get specialist advice from a senior History examiner, Josh Brooman. We received really useful booklets with a summary of key individuals and further guidance on question styles and mark schemes.
Thank you so much to the History teachers and staff, Ms Heath, Mr Curran and Mr Welirang for organising this trip; it was an amazing experience and incredibly useful!
By Raffaella and Mahi