Write On Festival At The Abbey
On Wednesday 1st March, a group of students in Year 9, 10 and 11 joined students from other Reading schools at one of the events of the Write On Festival at The Abbey School. This festival celebrated a variety of different non-fiction writing genres, and the event we attended focussed on journalism, and it included a Q and A panel with local journalists, broadcasters and documentary makers as well as a number of smaller workshops. The students report on their experiences below.
We had the privilege of listening to four panellists, all of whom talked about their experiences working in media, journalism and writing. After their introductions, we split into break-out groups, and Khadija and I participated in the sports commentary workshop with BBC Radio Berkshire journalist Rita Green. We had the opportunity to try commentating on three RFCW goals and thought about what we needed to research before going to a game. It was very interesting, and it was great to try some commentary and get some feedback from people in the field. I enjoyed it very much. Elizabeth, Y9
Sonali and I were involved in the activity on sports journalism writing and post-match reports, with post-match reporter, Rachel Steinberg, with a particular focus on reporting on a Reading FC Women's game. The workshop gave us an authentic experience of what sports journalism might be like. After we were shown a clip of a real-life Reading FC game, we were given the task of writing a report on it. We received a real insight into not only the skills used by sports journalists, such as Rachael, to bring a match to life but also the realistic time scales they work within on a day-to-day basis. Overall it was an inspirational and incredibly informative event which we were so grateful to have been able to attend… all perfectly wrapped up by the delicious shortbread provided by The Abbey School! Evie, Y10
Personally, I had a lot of fun at the event! I went to one of the groups with a session on documentaries, with documentary maker Joanna Jolly. I think that as an audience watching a documentary you never truly understand the effort and planning going behind the production and writing of them; when you think of a documentary, you don't usually realise the techniques used to draw you into watching more of it. I learnt a lot about characters and story and how they are used in a way to capture the audience's attention. Not only this, we also had an 'elevator pitch' task, where in groups we got a chance to pitch our own documentaries in a short amount of time. I found the whole session very enlightening, and it inspired me to learn more about documentary writing - the delicious biscuits only made the experience better! Ira, Y11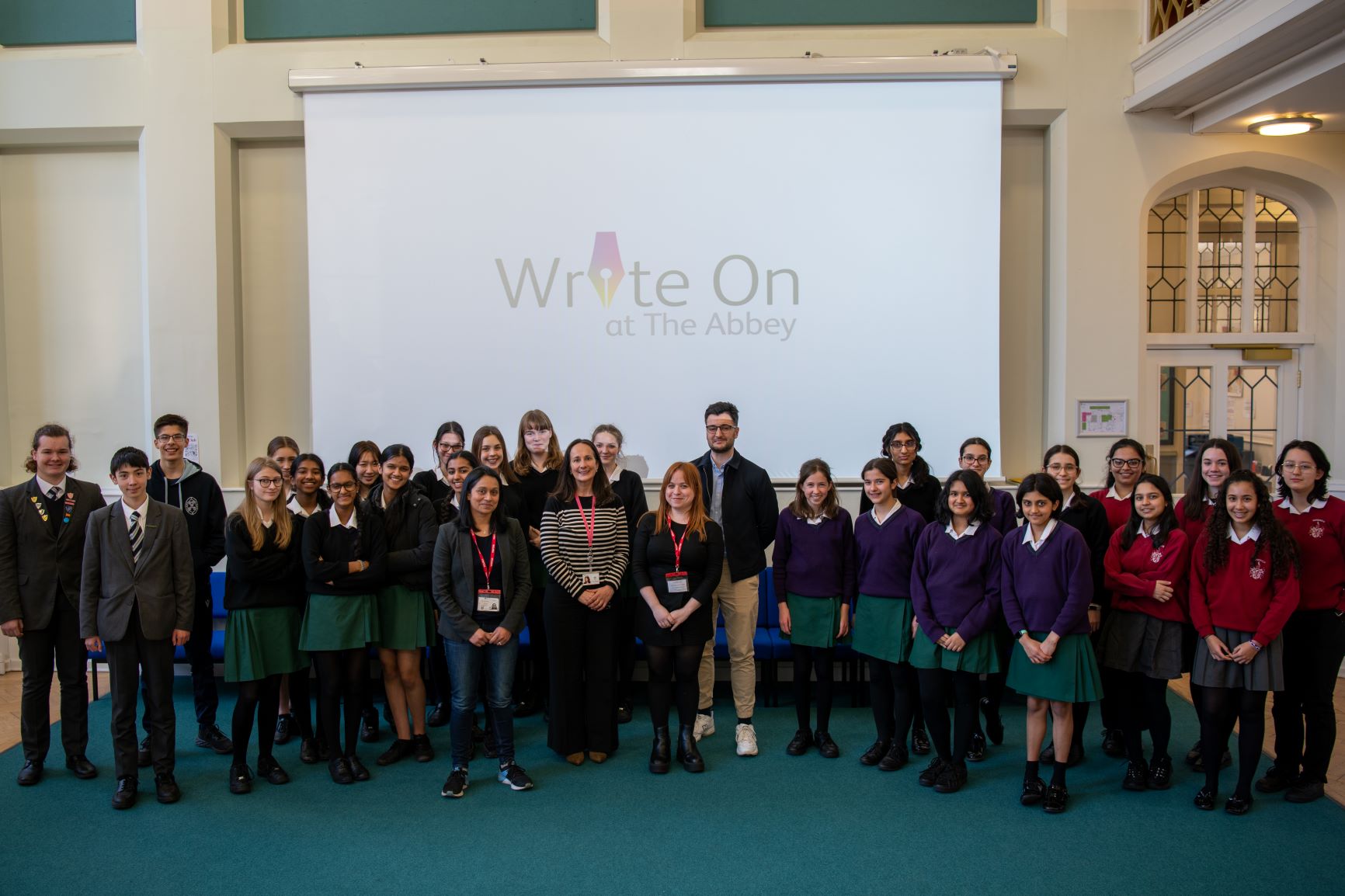 Many thanks to The Abbey School and Ms Fieldsend.