Growth: A New Poets' Society Anthology
On Wednesday 22nd of March, the Kendrick Poets' Society launched its new poetry anthology, centred around the theme of 'Growth'. This well-established event is now in its third year, and we were delighted with the turnout. Students and staff bought copies of the anthology, sought signatures, and formed a wonderful audience for the readings by a few of our poets.
Led by Miss Akcay and her editorial team, the Society holds weekly meetings' year round in order to explore and appreciate existing poetry, take inspiration, and perfect our own poems. Members have enjoyed writing exercises organised by Miss Akcay which made poetry accessible to everyone, from new beginners through to our more experienced poets, allowing space for individual voices to develop and flourish. The Society's doors are open to any student from Year 10 and upwards, with no prior experience needed of writing poetry - only pen, paper, and an open mind. We hope that Wednesday's event will encourage more students to become poets in the coming years, and contribute their work to future anthologies.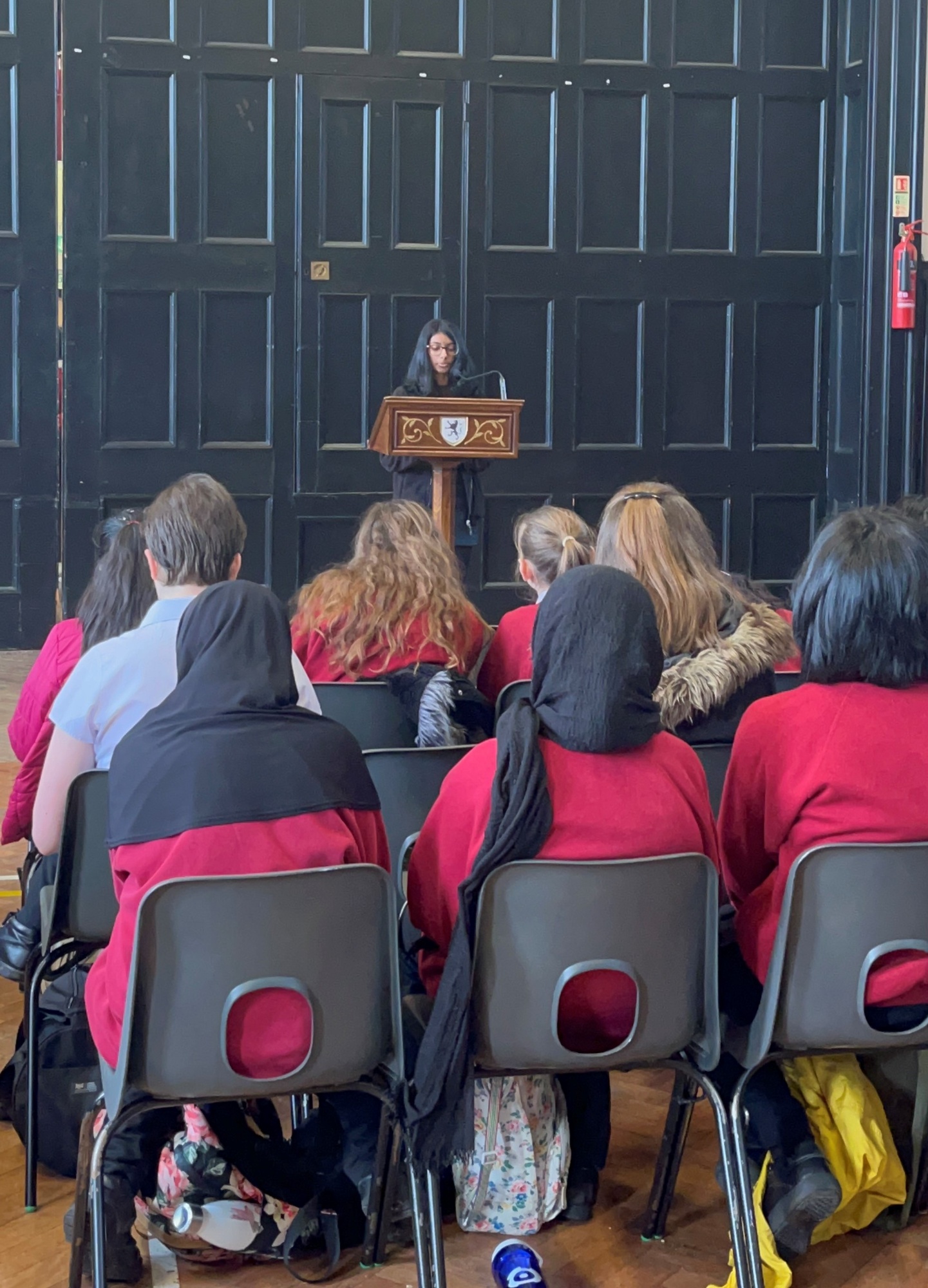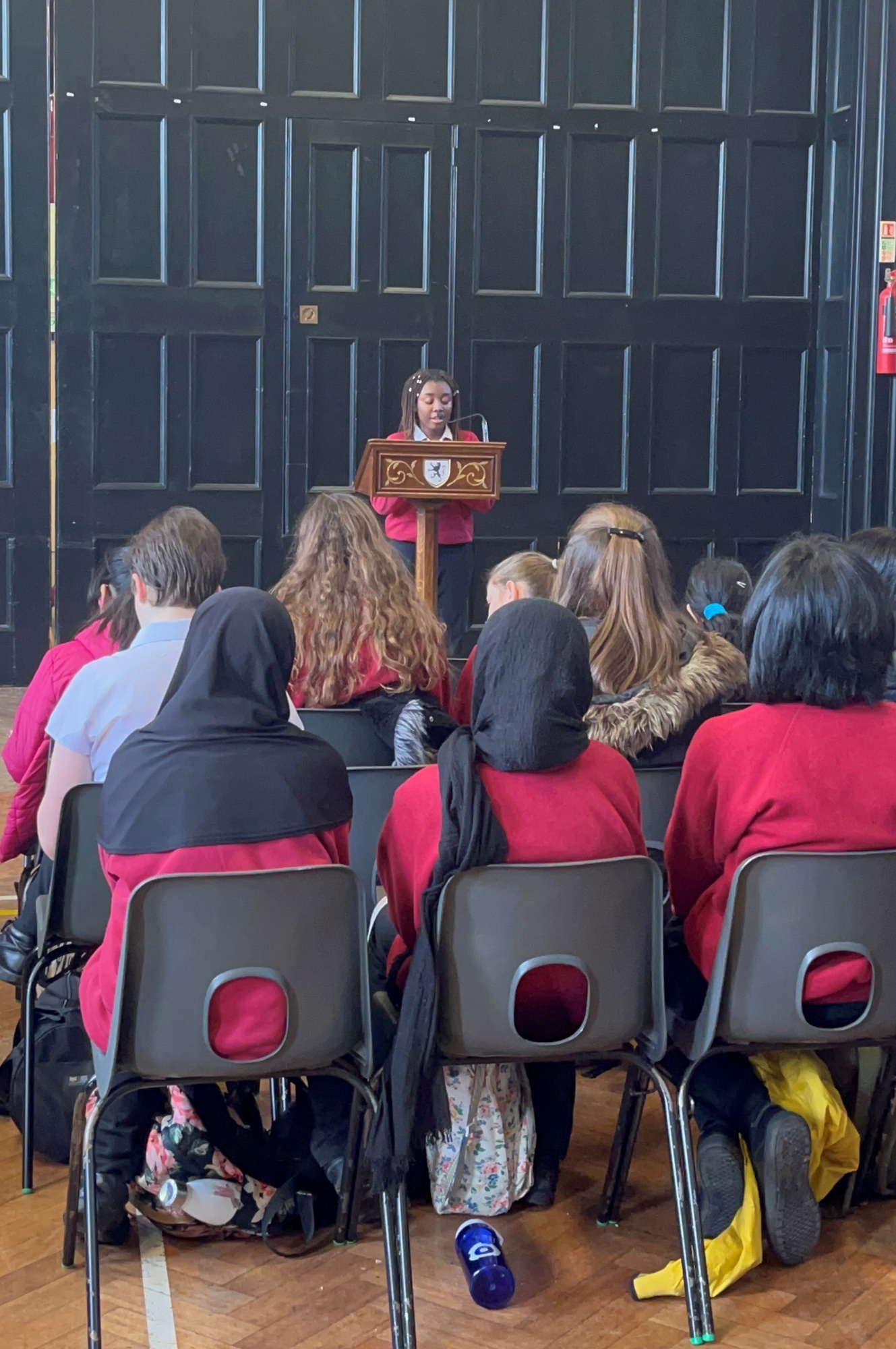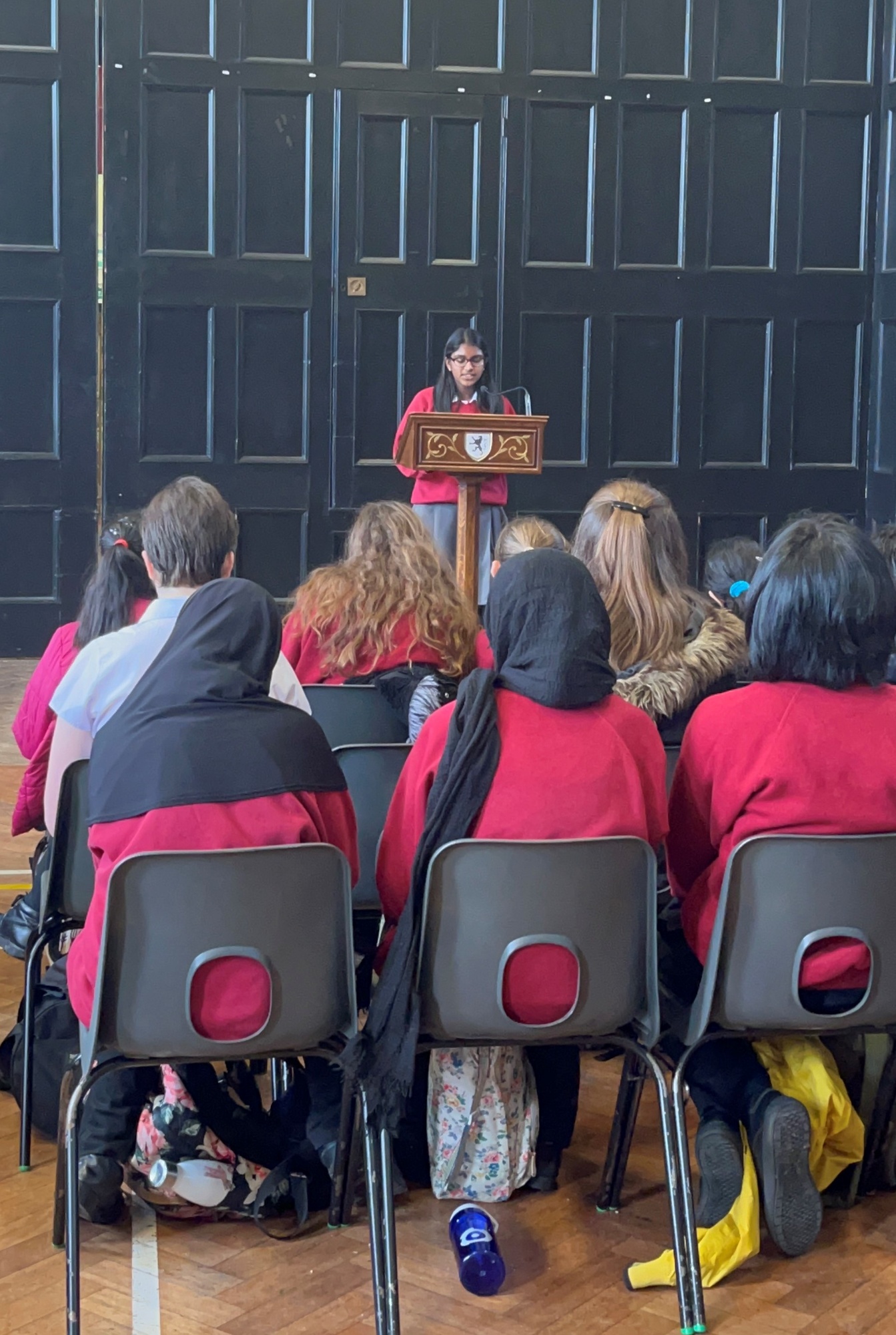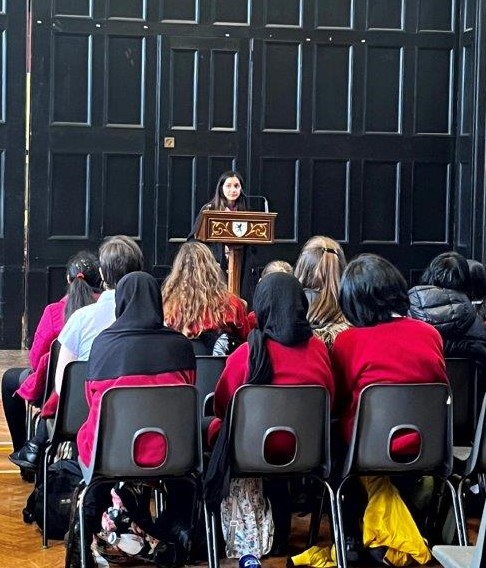 The theme of the anthology, 'Growth,' is universal, and led to candid connections between the poets, as each of us recognised a small piece of our own story in another's writing. We hope that this sense of familiarity, of being understood, extends to our readers. But by no means is the anthology monotonous, or bland. The poems are as diverse as the people; the anthology takes you through childhood, learning, lost friendships, healing, old age and home again.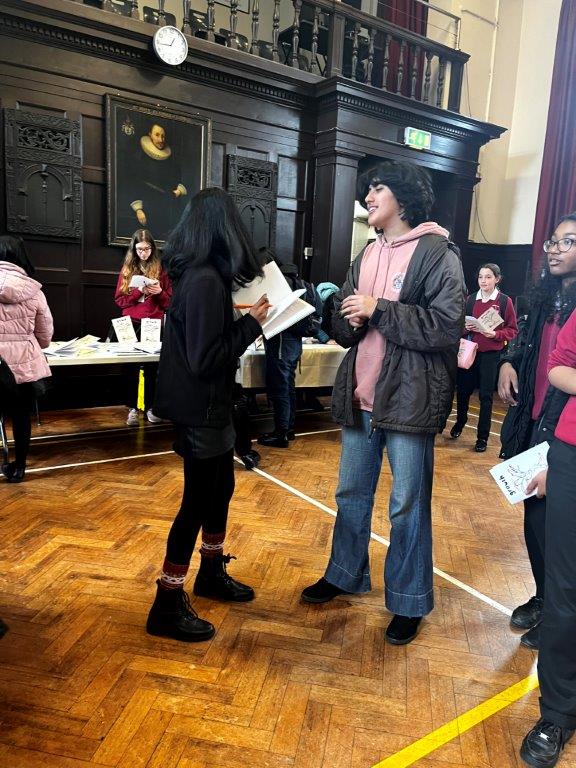 As senior poets who have been involved in the Society since its inception, we can look back on our experience and see how much it has allowed us to grow as poets and as people. There is something brilliant in the way editing can improve a first draft, but there is something purely magical in being surrounded by people who see a poem's potential long before it has been perfected. When the poets enthusiastically acquired each other's signatures on their copies, in praise but also to treasure them in the future, we could not help but be grateful for the school providing a place where each poet's potential can be recognised.
We would like to give special thanks to the people without whom the anthology and society could not exist without. Firstly, to Miss Akcay, who has been leading the society for the past three years, and working tirelessly behind the scenes to organise meetings and activities, providing advice and help to poets, and putting together the anthology. Also to the editorial team, who, alongside Miss Akcay, worked to give personal and dedicated feedback to each and every poet, supporting them through the editing process Thank you to Aditi, our incredible illustrator, who designed the anthology cover. Thank you to everyone who has supported the society by buying an anthology so far, and to everyone who will buy one in the coming days. And last but certainly not least, a massive thank you to the poets themselves! Your warmth and passion is woven through everything that the Poets' Society does, and the anthology would not be what it is without each of you contributing a small piece of your stories.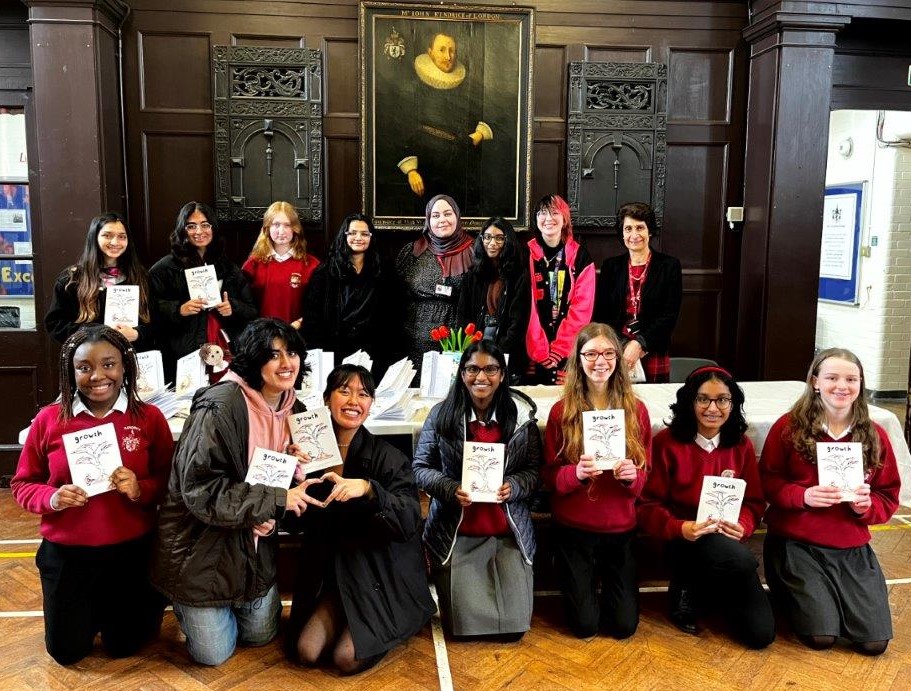 Copies of this year's anthology remain available from the library for those who are interested in buying one. And so we come to a close on the anthology for this school year, which, as Year 13s, is also our last. We hope that many more budding poets will rise to fill the gaps that we leave behind, and continue raising the society up to new heights. We wish the Poets' Society good luck, and all the best for the future!
Aashi and Gauri - Year 13