Meeting Ruby Wax
The Broad Street, Reading branch of Waterstones hosted an event on 10 January 2019 'Ruby Wax: In Conversation' and one of our librarians was lucky enough to secure a ticket and attend.
The upper level of the beautiful Waterstones building was full but the event still felt small & intimate. The evening was hosted by Cheryl Dibden, a former Kendrick pupil and Events Coordinator at Waterstones. She introduced Ruby Wax and mentioned her Royal Shakespearian acting, her career in comedy and of course her OBE for services to mental health.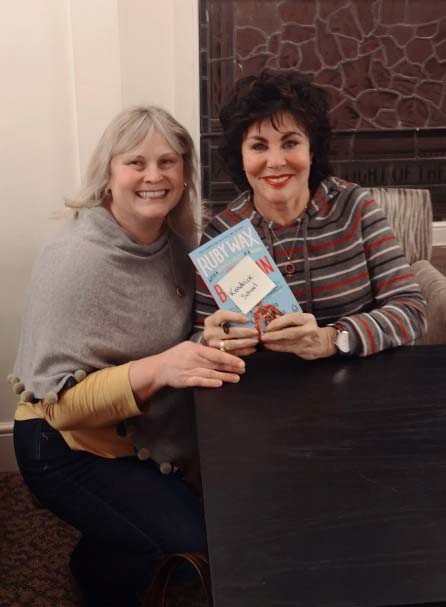 Ruby captured the audience with her laid back approach, avoiding the first question by being distracted by the interviewer's sparkling nails! She shared her knowledge gained through the research conducted before writing her book, but always added her comedy twist with stories from her own life and experience. She answered numerous questions from the audience showing care and compassion for their stories (the latter being something she claimed not to understand!).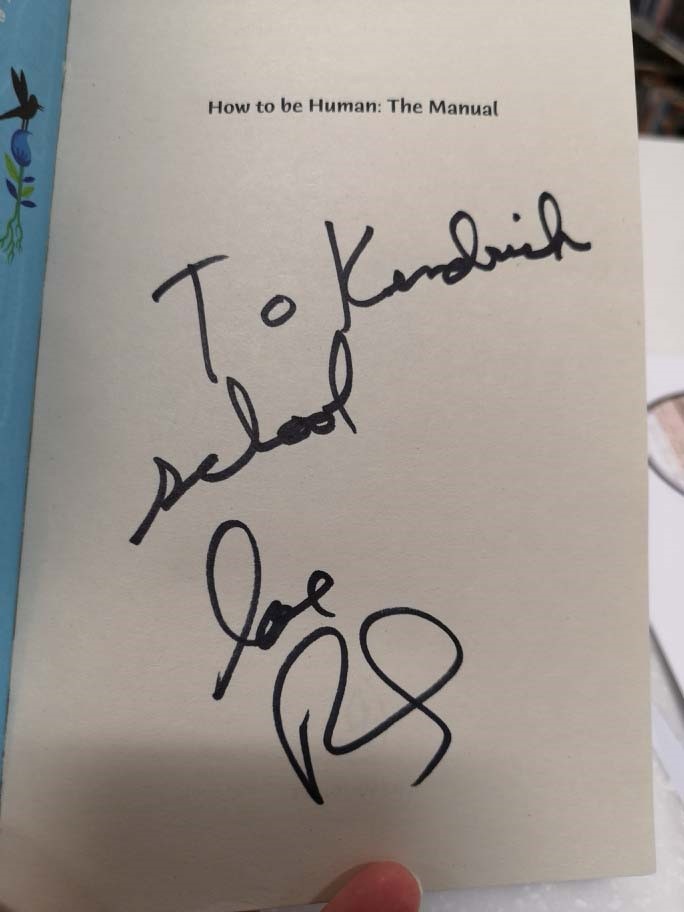 She remained after the questions for the signing of books and took the time to speak to each person individually. She was interested in Kendrick School and was very happy for her book to be shared among our students. She even complimented our librarian on her book patterned handbag, exclaiming loudly in her American accent 'I love your bag! I want one of those!'