Generous Donation of Microscopes
The School of Life Sciences at the University of Westminster have generously donated 40 second-hand microscopes to Kendrick School, enabling us to enhance the delivery of A-Level Biology.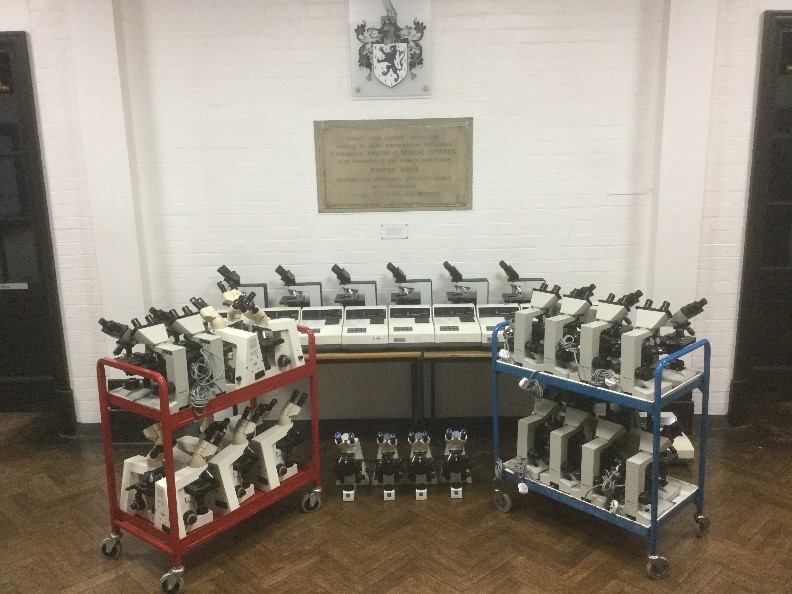 Kim Storey, a Technical Team Leader at the College of Liberal Arts and Sciences, looked into ways to donate the microscopes, which are no longer required by the School of Life Sciences, to other schools or companies that would benefit from their use. With the help of Westminster's new microscope engineer, Ian Barber, and microscope manufacturing company Micropix, the microscopes were completely refurbished so that they were ready for use by Kendrick students. The cost of servicing the microscopes was met in part by a generous donation from parents of a Kendrick student. The Biology Department has also taken charge of a number of spectrophotometers, which are more sensitive and versatile instruments than the colorimeters currently used in A Level Biology. They will be used in A Level Biology for a range of different practical tasks and Chemistry in the Transition Metals topic, opening up new learning opportunities and also addressing a shortage of equipment.
This generous gift allows the Biology Department to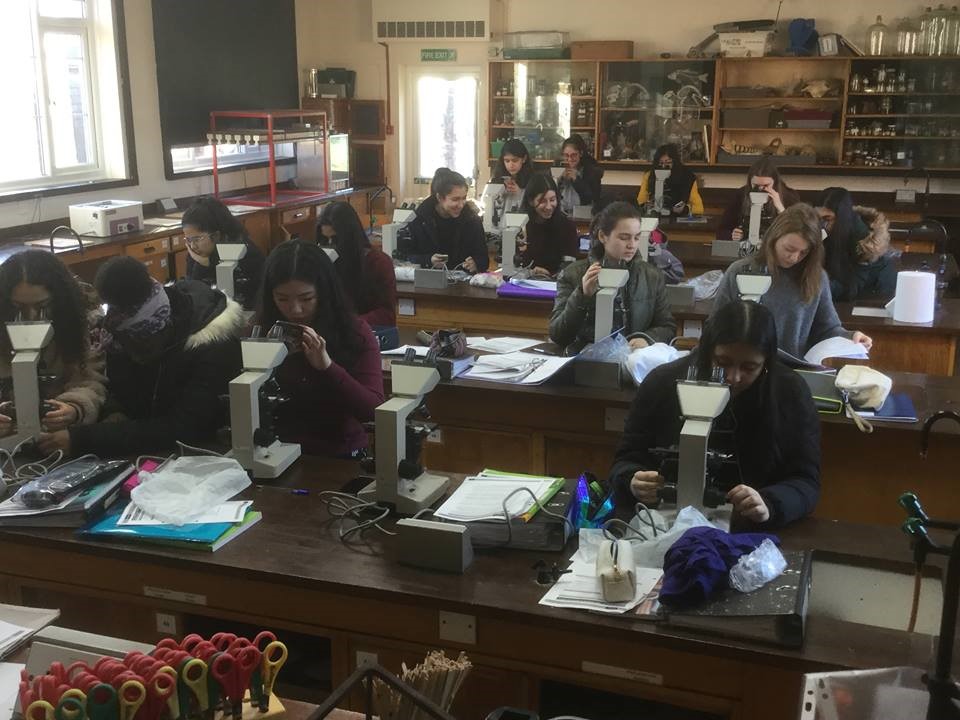 meet the practical demands of the A-Level course increasingly effectively, especially given the large class sizes that reflect Biology's continuing popularity. With the new microscopes Year 12 and 13 students will not only meeting syllabus requirements, but also gain considerable experience of working with high level, precision apparatus that they will meet at university.
As more and more students choose A-Level Biology, the timing of this donation could not have been better. The arrival of these microscopes means that other microscopes currently used in school can be redeployed to support learning at Key Stages 3 and 4; therefore almost every student coming through the school will benefit directly or indirectly from this gift.
With the supply of these microscopes, Kendrick A-Level Biology students will be able to observe animal and plant cells at greater magnification and take specific measurements using eyepiece graticules on a micrometre scale. The microscopes have a long lifespan, having lasted 40 years at the University of Westminster, and should last another 20 years or more with careful maintenance and storage.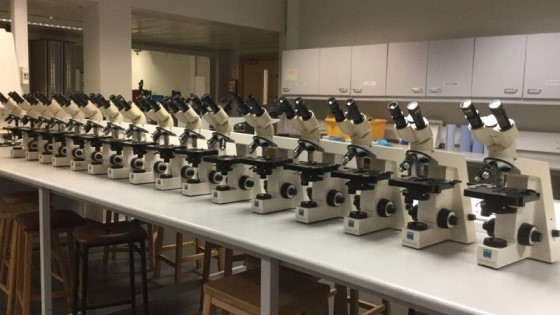 Speaking about this successful donation, Kim Storey said: "I am delighted that we could give these waste microscopes a new life and a new home where they can continue to inspire young minds, and our new generation of potential students."