Balance For Better - International Women's Day​​​​​​​
On Friday 8th March, Louise Wu, Serena Farrelly, Mia Tucker and Candice Smith (from the newly elected Head Girl Team) accompanied Ms Kattirtzi to the Ernst and Young Offices in London to attend a Women's Conference; held by the Association of State Girls' Schools.
This conference is held annually to celebrate and continue working towards the empowerment of women globally, whether it's socially, economically, or academically.
This year, six leading women from different fields spoke about their experiences in their area of work and what it took to get them there. The speakers included Helena Morrissey (DBE), Jules Chappell (OBE), Dr. Jess Wade, Dr. Shola Mos-Shogbamimu, Tania Noakes, and Dr. Marina Della Giusta.
Workshops were also held, with titles such as "To find yourself, think for yourself", with a session lead and directed by Caitlin Moore, a passionate advocate for activism in Year 13. At the conference, she held a workshop that was aptly named: "Use your Voice - A young person's experience in advocacy" and created a productive discussion around the power of young people's voices as individuals and as a community.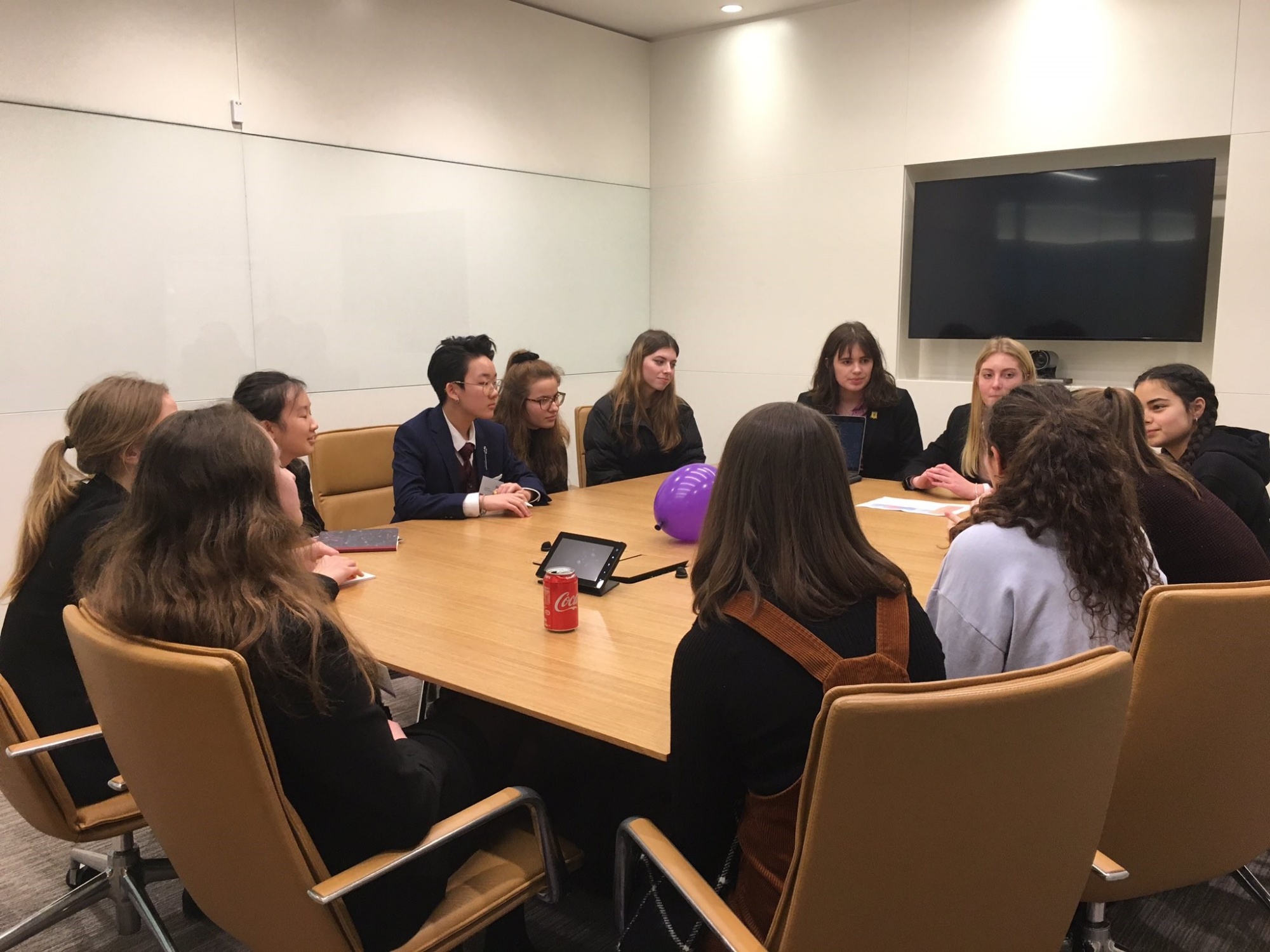 "I wish to thank the ASGS for facilitating much-needed conversations around some dire issues that women face across the globe. In order for real progress to take place, all levels of society must recognise the disadvantages that minorities face in life, and acknowledge that often, women must leap over more hurdles on their path to success. Gender is a core determinant in how individuals behave by influencing every choice we make- however, our generation are at the forefront of breaking down the very barriers that limit our growth" - Louise Wu (Head Girl)