Bursaries & Grants
Valerie Hume Bursary Award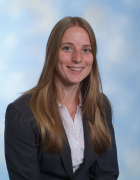 This bursary award has been set up in memory of Valerie Hume, Head of History at Kendrick School, 2009-2012. The bursary was set up by the family of Mrs Hume from donations received and will thereafter be supported by James Hume and Denis and Mary Cooper.
The bursary consists of an annual award of two x £250 for a student or students in Years 11 and 13 to pursue an activity that is constructive, useful, supporting an academic interest or vocational development in the area of Arts, Science, Humanities, Languages, Mathematics or a practical discipline. The award is to encourage an activity that would otherwise not take place. It needs to be equivalent to that which at a later stage in life might be defined as:
'Enhancing to professional development, being relevant to the acquisition of particular skill or knowledge, helpful to the individual either to make better academic choices (* Y11) or to reinforce those made (*Y13).'
For Year 11 this may be an extracurricular activity which may be undertaken to assist an individual in a decision about what they may wish to do when they leave school. For Year 13, students may have already chosen a university course or professional direction and the activity they choose may help to strengthen their foundational knowledge.
Examples of activities may include a visit to a museum or an ancient site, attending a lecture or series of lectures, a masterclass, buying key books or equipment to assist in a practical activity/area of interest, experiencing an activity that will enhance personal and intellectual development.
At both levels the award is about studying positively, joyfully and constructively because you want to rather than because you have to, as well, as practising good decision-making skills and making appropriate responsible choices, demonstrating courage and conviction and taking risks but measured ones.
How to apply:
Write a statement in no more than 500 words explaining the purpose of the activity you wish to pursue and how it will help you pursue the objective as set out above. State who you are and confirm your eligibility and financial need as well as the costs involved
Email your application to BursariesandGrants@kendrick.reading.sch.uk by Friday 10th June 2022
Address it to Ms Kattirtzi, Mr Hume and Drs Cooper
AFTERWARDS
Award winners will be notified by the end of July 2022. When an award has been received and used for the purpose intended, bursary recipients will be asked to submit a brief statement, no more than 300 words, explaining what they did and the outcome of their activity.
Kendrick Trust Grants
Each year the Trustees are able to give grants to Kendrick students and ex-students within 5 years of leaving Kendrick. The Trustees encourage you, as a Kendrick student, to consider applying for these grants and look forward to receiving your application. There are two types of Grant available:-
Kendrick Trust Edmonstone Bequest Travel Scholarships
Travel scholarships of up to £500 each, to help students with travel costs for educational travel and voluntary / charity work at home and abroad (excluding commercially organised tours). The amount Trustees can offer will depend upon the number of students requesting a grant in any one year;
Maintenance allowances of up to £500 to former students of the school whilst training for a profession, or similar advanced qualification, provided their application is made within 5 years of having left Kendrick. In exceptional circumstances allowances may be extended to former students undertaking a course in higher education;
Kendrick Trust MM Towne Memorial Music & Arts Grants
Grants towards the cost of travel, course fees etc. to current students who may be studying Music, Drama, Dance etc. out of school hours and towards the costs of participating in musical tours, events and festivals;
How to Apply
Applications should state
the purpose for which the grant is required
provide details of the contribution the applicant has made to the school
the total amount required for the project and the amount expected to be raised by the applicant
the applicant's full name, school year and postal address
Students and former students should address their applications to Mrs J Elliott (Trustee) and send them to Ms Kattirtzi at Kendrick School who will provide a recommendation for the trustees.
Email your application to bursariesandgrants@kendrick.reading.sch.uk by Thursday 30th June 2022.
Afterwards
The Trustees meet in May and all applicants will be informed of the Committee's decision shortly after the meeting. Where a grant is awarded, a cheque for the amount will be included with the letter.
The Trustees would like to receive a short report from successful applicants on completion of their activity.
Kendrick School Music Bursary Award
This bursary award has been set up by Rachel Lee-Johnson, who was a teacher at Kendrick School from 1991-2018. As well as teaching in the Music Department, Mrs. Lee-Johnson was also a History teacher for 20 years, and in addition taught Religious Studies, Sociology and Critical Thinking. She was also Head of Year 8/9 for several years, and the Coordinator for PSHCE. With experience of teaching several subjects and having a leading role in the pastoral care of students, her belief is that Music is not an isolated subject but contributes to learning across the curriculum and is a vital component in a holistic approach to the personal and social development and emotional well-being and creativity of each student.
This award brings together Music and Well-being. Research suggests that music improves well-being in many ways and engaging in musical activity has advantages for mental health conditions. It can reduce stress and lessen anxiety, and helps to express feelings and promote communication. Playing an instrument or singing brings the emotional benefits of self-expression, a sense of achievement, increased self-confidence and the joy of playing with others.
The award is about developing musical skills to lead to increased well-being.
The bursary consists of an annual award of £500 for students across the school (Years 7-13) to support the learning of a musical instrument (or voice) with lessons at school, in order to improve or enhance mental or emotional health. The award is to encourage the taking of instrumental/vocal lessons, or, for those already taking music lessons, to make a contribution towards the purchase of a musical instrument. The award will enable new ways of learning and will promote creativity, enriched well-being and a greater enjoyment of music. Students may be beginners, already having lessons, or may have had tuition in the past. It is hoped that the student will continue learning the instrument after the bursary has finished, and there is the expectation that the student will contribute to musical life at Kendrick by participating in a school ensemble. (The Head of Music may advise on the choice of instrument for the mutual benefit of the student and the school)
How to apply:
Write a statement of no more than 500 words explaining why you are applying for the award, and how it would improve your well-being. Your tutor or a parent may recommend you and endorse your application;
Email your application to BursariesandGrants@kendrick.reading.sch.uk by Thursday 30th June 2022;
Address it to Ms Kattirtzi, Mrs Lee-Johnson and Mrs Cooper.
Award winners will be notified in due course.When an award has been received and used for instrumental or vocal lessons, or to help with the purchase of an instrument, bursary recipients will be asked to submit a brief statement of their experience.
'Music … will help dissolve your perplexities, and purify your character and sensibilities, and in time of care and sorrow, will keep a fountain of joy alive in you'. (D. Bonhoeffer)
Kendrick School STEM Bursary
This bursary award has been set up to create role models in STEM in memory of the late Nizara and Subir Kumar Das, parents of Mrs Tribeni Chougule, a woman in Tech and a proud parent at Kendrick School since 2016.
The bursary has been set up by Mrs Chougule to acknowledge the gratitude and appreciation she has for the education her parents and family enabled her to have through the hardships and sacrifices they made.
The bursary consists of an annual award of £500 for a student in Year 13 who will pursue a STEM (Science, Technology, Engineering, and Mathematics) related course post A Levels and can be used for appropriate university associated costs. The award is specifically for students who may have or have had financial hardship during their school career (students and families that have been in receipt of the pupil premium grant or bursary)
This award is to encourage girls/women into STEM so that we can begin to improve the imbalance that exists in the Tech industry between men and women to achieve a better representation of women in the future workforce. It is hoped that the recipients of the award will become role models to inspire other girls/women into the field of Technology.
How to apply:
Write a statement in no more than 500 words with the following information:

Elaborate the vision you have for your career in STEM and how the university degree will facilitate your achieving the vision.
How will you inspire other girls to pursue a career in STEM

Email your application to BursariesandGrants@kendrick.reading.sch.uk by Friday 10th June 2022
Address it to Ms Kattirtzi and Mrs Chougule
AFTERWARDS
The award winner will be notified by the end of September 2022.
Mentoring by Mrs Chougule will also be available to the winner. When an award has been received and used for the purpose intended, bursary recipients will be asked to submit a brief statement, no more than 300 words, explaining what they did and the outcome of their activity.
Tribeni Chougule Biography
After completing Electronics and Power engineering from VNIT, Nagpur (India), Tribeni started her career as a Graduate Trainee Engineer in Tata Technologies, Pune, India where she was trained as an SAP Technical Consultant.
She enjoyed programming and was able to land a new job on the basis of her 4.5 months of strong technical expertise into India's top 3 IT companies – Wipro. In her 11 years career in Wipro, Tribeni' s roles graduated from Technical Consultant to Technical Lead to Project Lead to Project Manager and Program Manager and she also moved permanently from India to UK. Tribeni then joined Infosys where she project managed their first SAP Global Trade Management implementation for a procurement division of one of the largest telecom companies. In 2013, Tribeni joined Visa as Technical Project Manager and transformed internal IT teams from waterfall to agile model of delivery and enabled the various teams to work in the digital propositions of the organisation. This included training design and implementation; tools and process change and being an Agile coach to Scrum Masters as well as to Scrum Teams. After undertaking various key and complex programmes and projects prior, during and after the merger of Visa Europe and Visa Inc, Tribeni headed the Technology team in the London Innovation Centre. She is currently the Head of Change Management in the Finance division.
Tribeni is passionate about inclusion of diversity and social mobility. She is the co-chair of Visa's Women in Technology Europe network, Enactus Business Advisor, techUK Skills and Diversity Council member and a Cherie Blair foundation woman in business mentor. Tribeni has been a parent governor in Kendrick school but stepped away to pursue an executive MBA from Warwick Business School, London.
Tribeni is indebted for the education she received and therefore is keen to support girls who are less privileged and/ or to overcome adversities to pursue a university degree.