Geography Fieldwork - Year 9 River Trip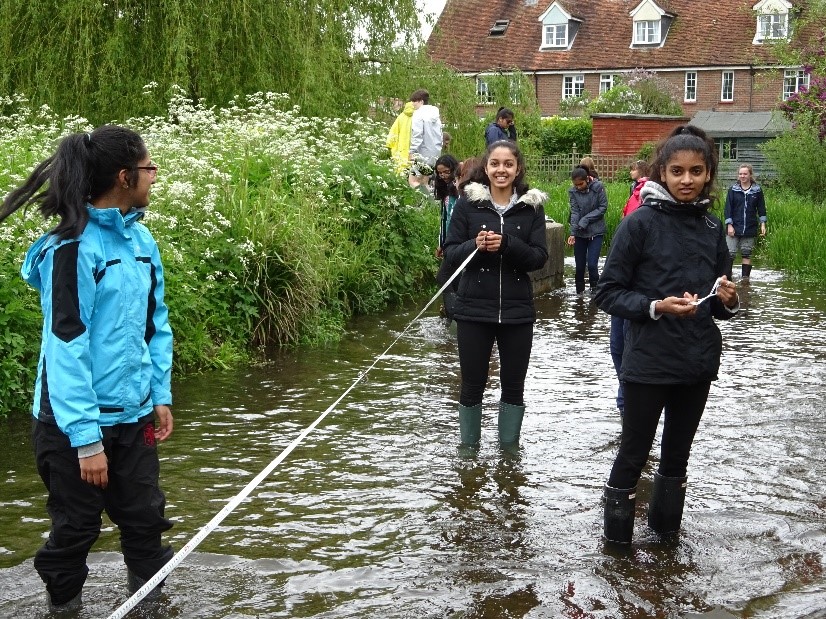 All of Year 9 currently visit the River Chess to study downstream changes.
The students collected various measurements such as width, depth, velocity and bedload size and roundness.
This data is then compared with the Bradshaw model, which we study in lessons, to see if the River Chess follows the model or not.
We also look at the flood risk at the three sites and think about what influences the risk of flooding.
The students all enjoy the opportunity to be out doing some real data collection and fieldwork.