Music
'Pupils who learn musical instruments out-perform students who do not learn music in areas of intelligence, developmental skills, academic performance, and social skills. Furthermore, they are able to transfer their musical knowledge and skills to other areas of academic excellence.'
British Journal of Music Education (1999), 16:123-138 Cambridge University Press: Copyright 1999 Cambridge University Press
Music plays an important role in the life of Kendrick. Approximately 70% of students learn an instrument privately, at school, or with Berkshire Maestros. Central to the work of everyone in the Music Department is a desire to encourage students to give their very best at whatever level they can achieve. The result is a large number of students involved in musical activities of one kind or another and of a very high quality, culminating in the almost professional standards of some of the most able students.
What is studied at KS3?
Years 7 - 9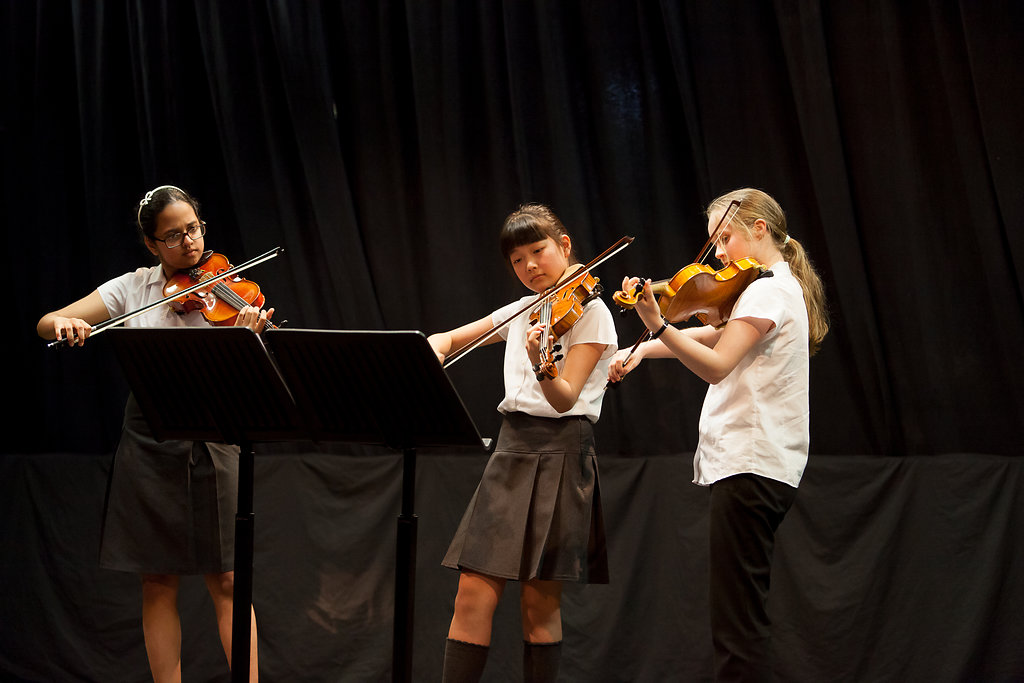 All students study music in Key Stage 3 and have one lesson a week. Projects in music for Key Stage 3 culminate with a performance and/or composition which are assessed. The emphasis is on practical music-making wherever possible, with differentiation to cater for all levels of ability.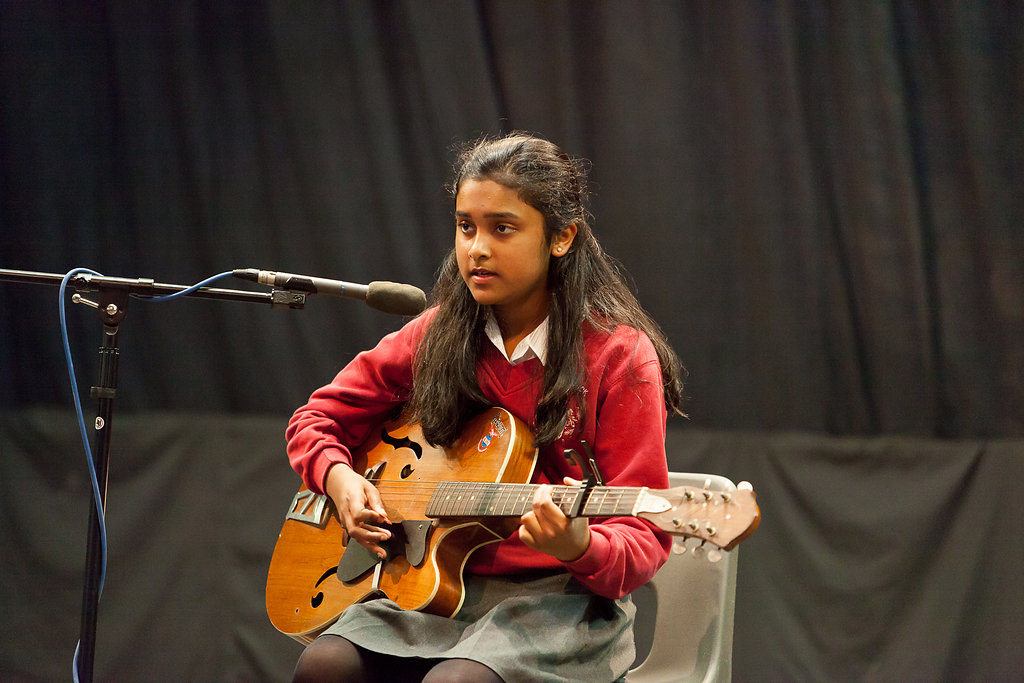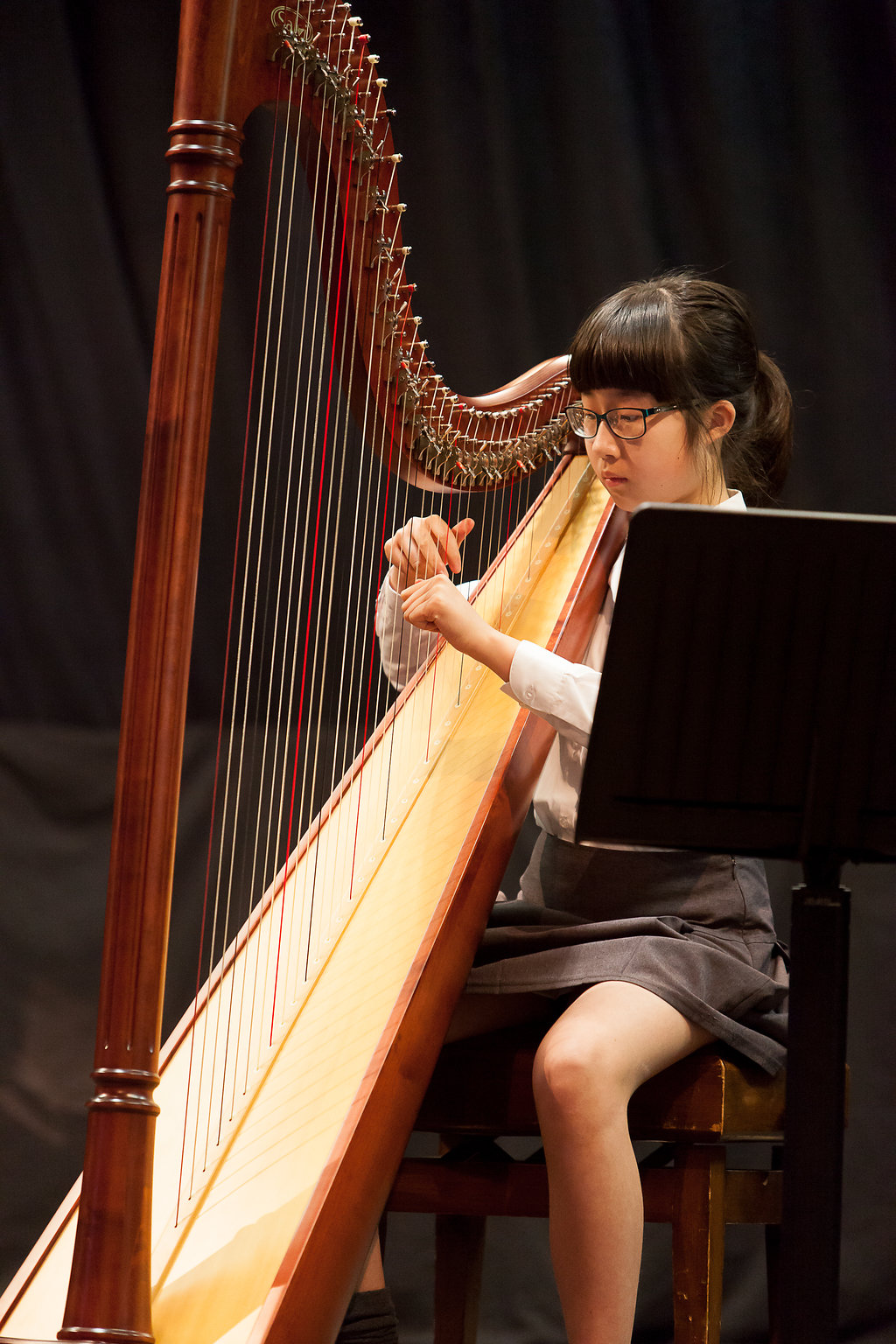 Students learn how to play the keyboard, ukulele and guitar, and use these skills to contribute to projects on classical, jazz, pop and world music. They also learn how to use music technology programmes such as Sibelius, GarageBand and Logic, in order to prepare them for GCSE Music.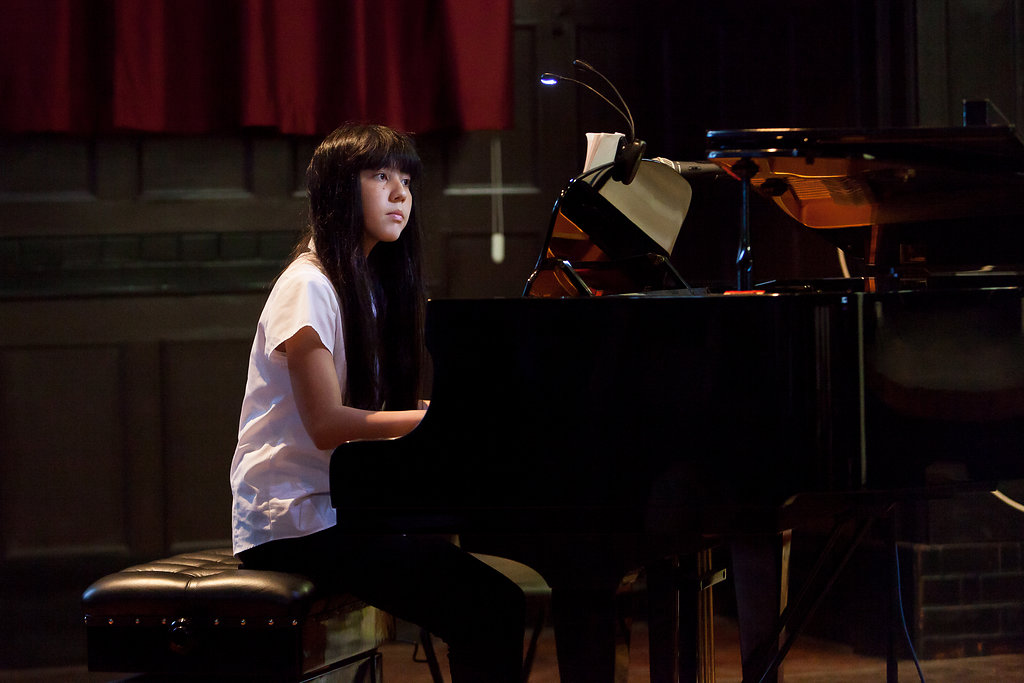 Assessment is made of students' progress through performing, composing, listening and appraising activities.
What is studied at KS4?
GCSE Music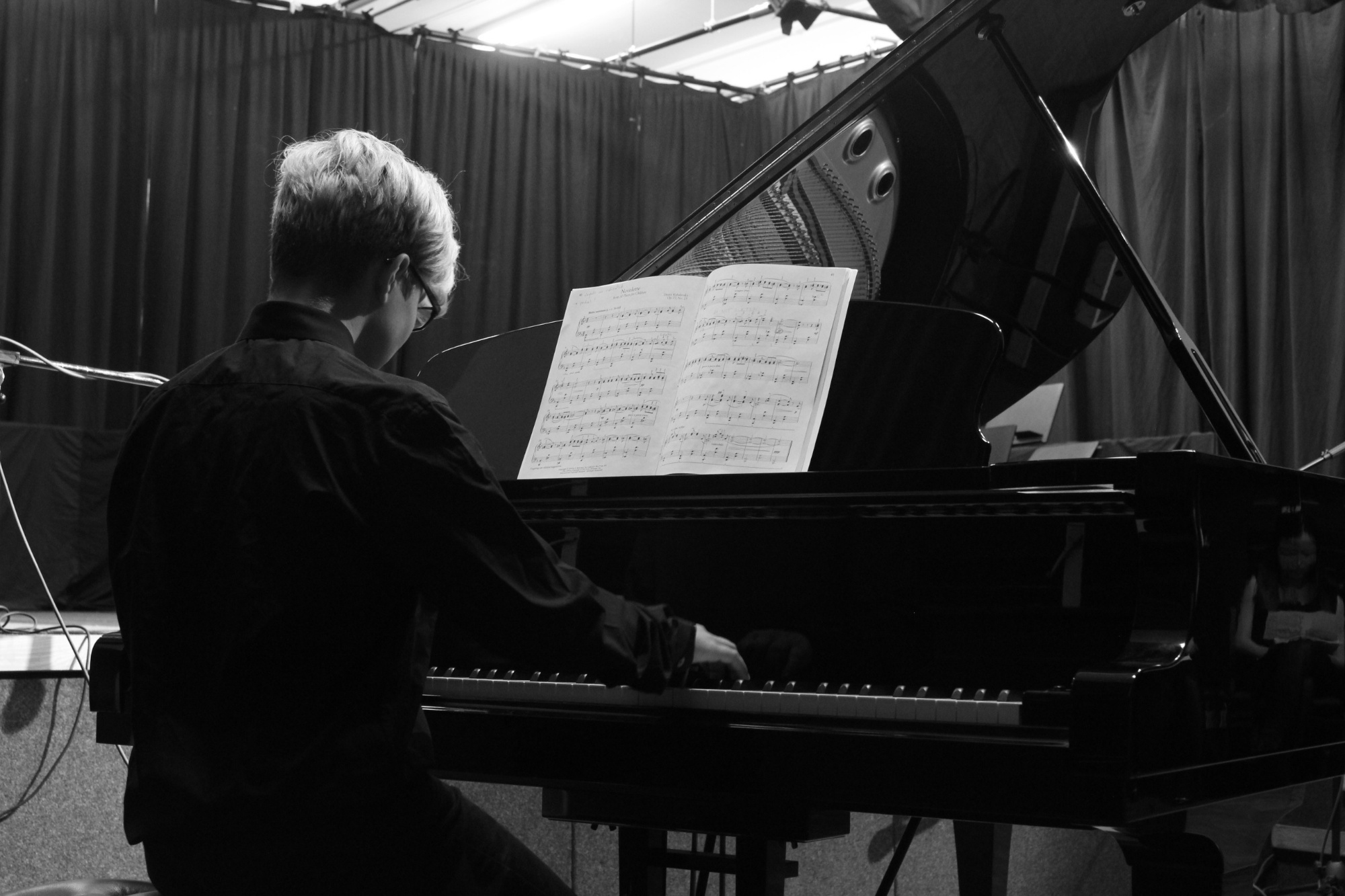 Students who choose GCSE Music study the Edexcel syllabus, and are taught the three areas of Performing, Composing and Listening, across the four Areas of Study.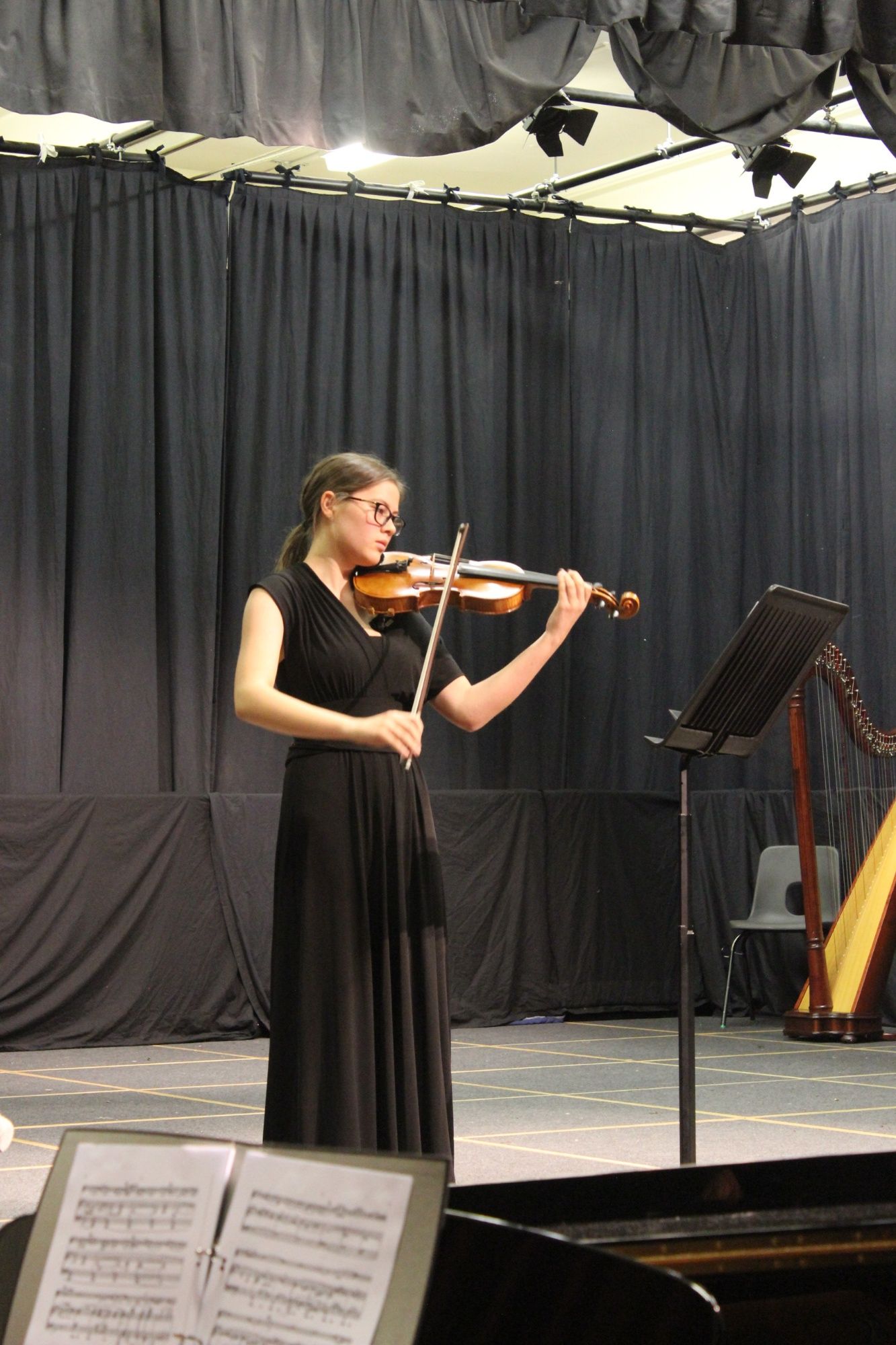 Solo and ensemble performing takes place in lessons and the Upper School Chamber Concert; composition is taught in various styles and set works (analysed through various activities) cover a broad range of styles.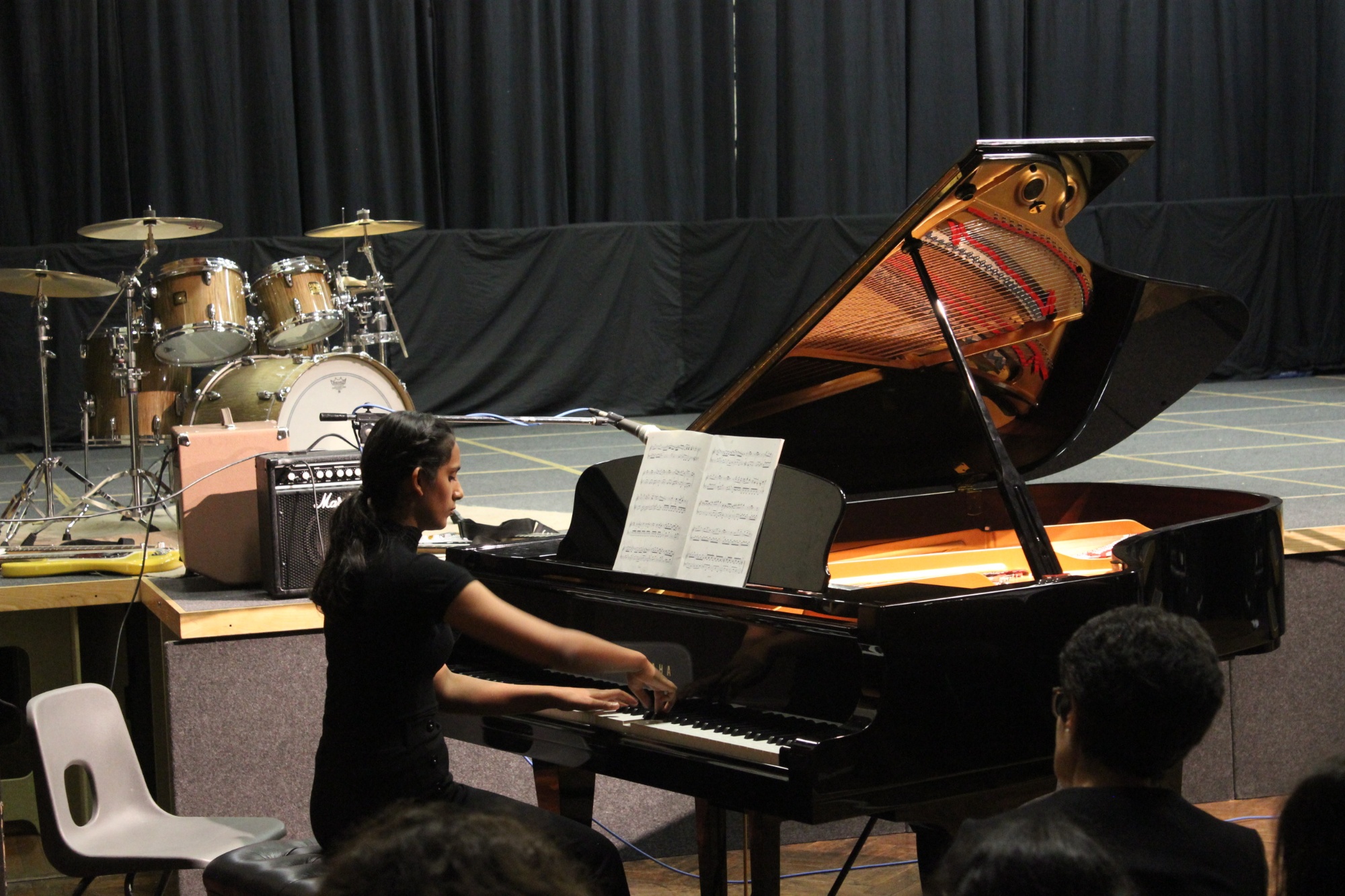 What is studied at KS5?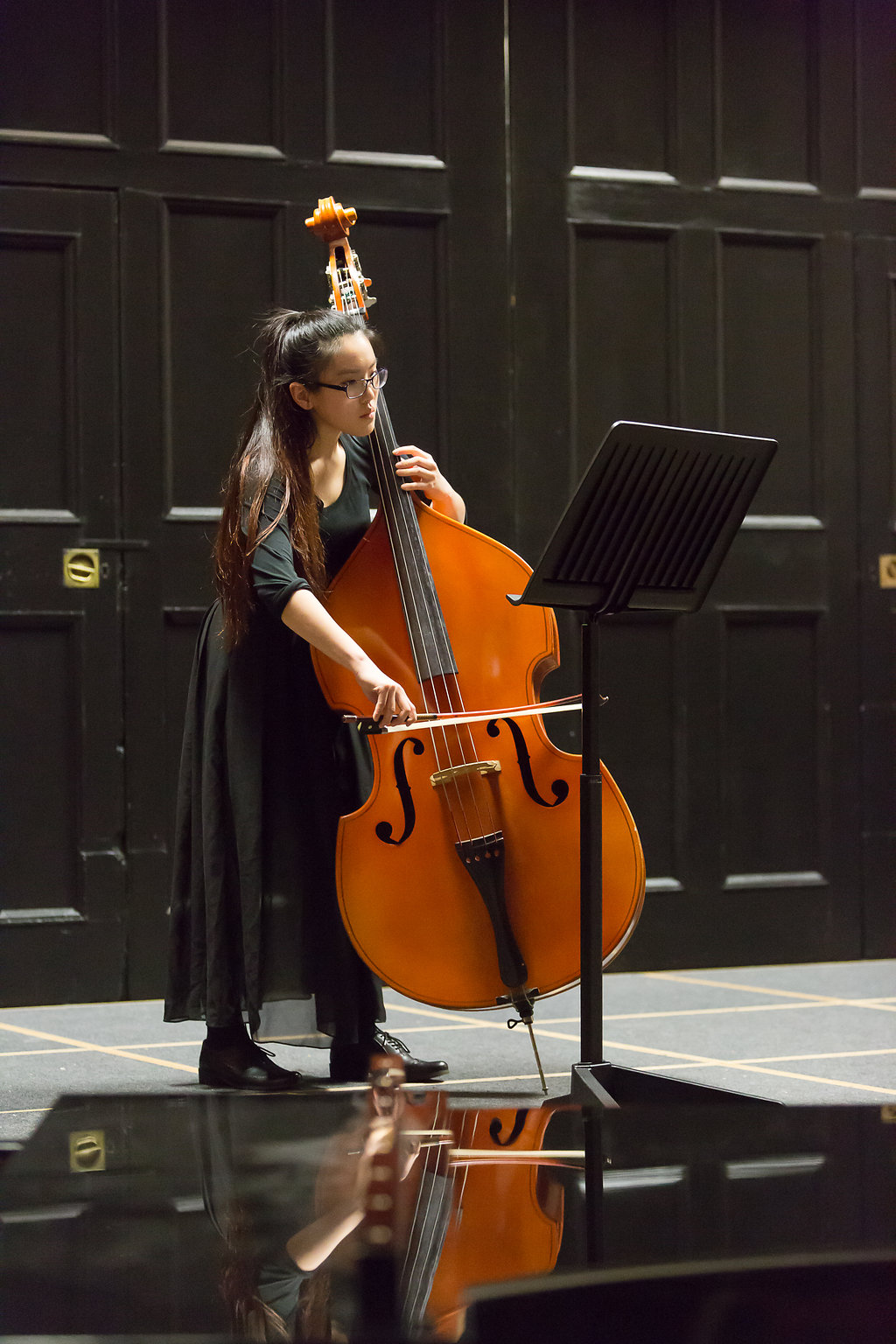 AS and A Level Music
Typically we have a smaller number of students at A Level. For Edexcel AS level Music students take three units, covering performance, composition, aural and history/analysis relating to 12 instrumental and vocal set works across six areas of study. Students can choose to take the AS exam at the end of Year 12. Lesson content reflects the diverse range of requirements.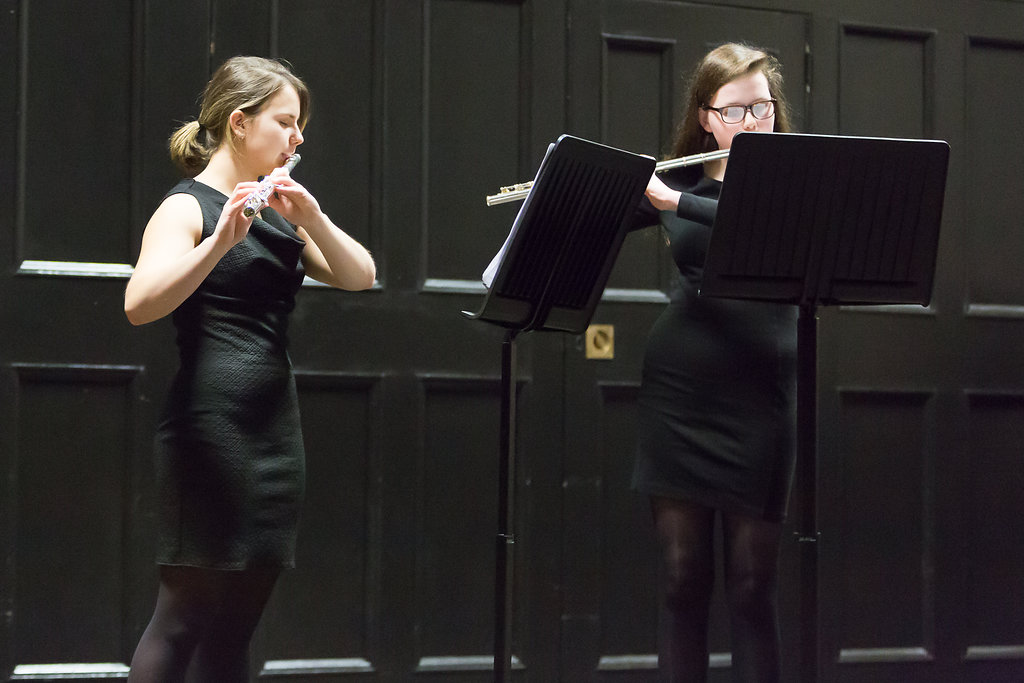 At A Level Music students present an eight-minute performance; complete further composition, including an extended pastiche exercise; and study in greater depth a further six pieces from the anthology.
GCSE and Sixth-form musicians are expected to involve themselves fully in the musical life of the school and there are various opportunities for them to perform in and direct their own instrumental and choral groups.
Extra-curricular Opportunities
The extra-curricular life of the music department is rich, providing many valuable opportunities for those studying music at all levels to experience the excitement of live performance. The aim of the department is to provide an opportunity for as many students as possible to perform in an ensemble of some kind appropriate to their ability.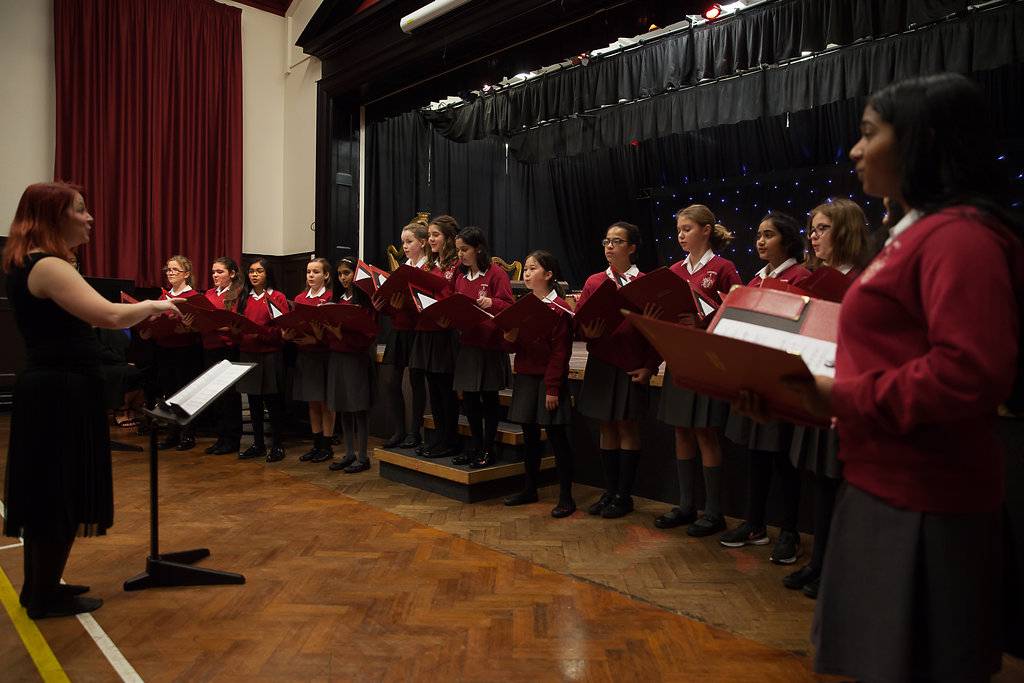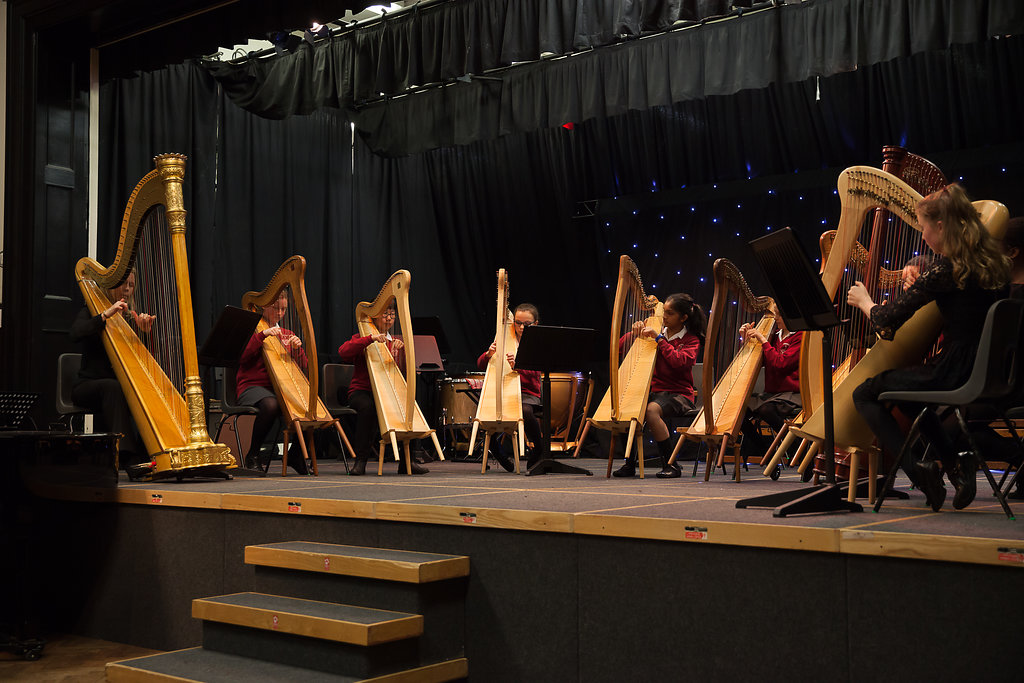 The weekly extra-curricular music rehearsal timetable includes rehearsals for three orchestras (Symphony Orchestra, Sinfonia and Chamber Orchestra), three choirs (Senior Choir, Chamber Choir and Vox Choir), Wind Orchestra, and Jazz Band. A number of smaller ensembles and choral groups meet on a regular basis, such as Barbershop, Ukulele Orchestra, Junior Stringers, Brass Ensemble, Guitar Group, Beat It! (Percussion Ensemble), and Carnatic Indian Music Ensemble.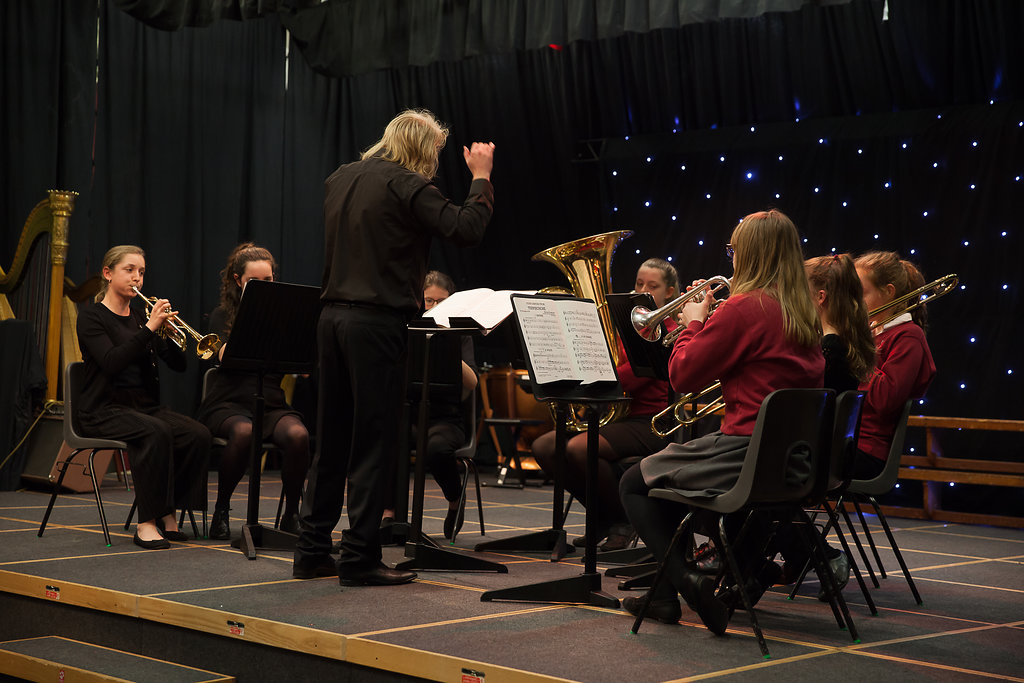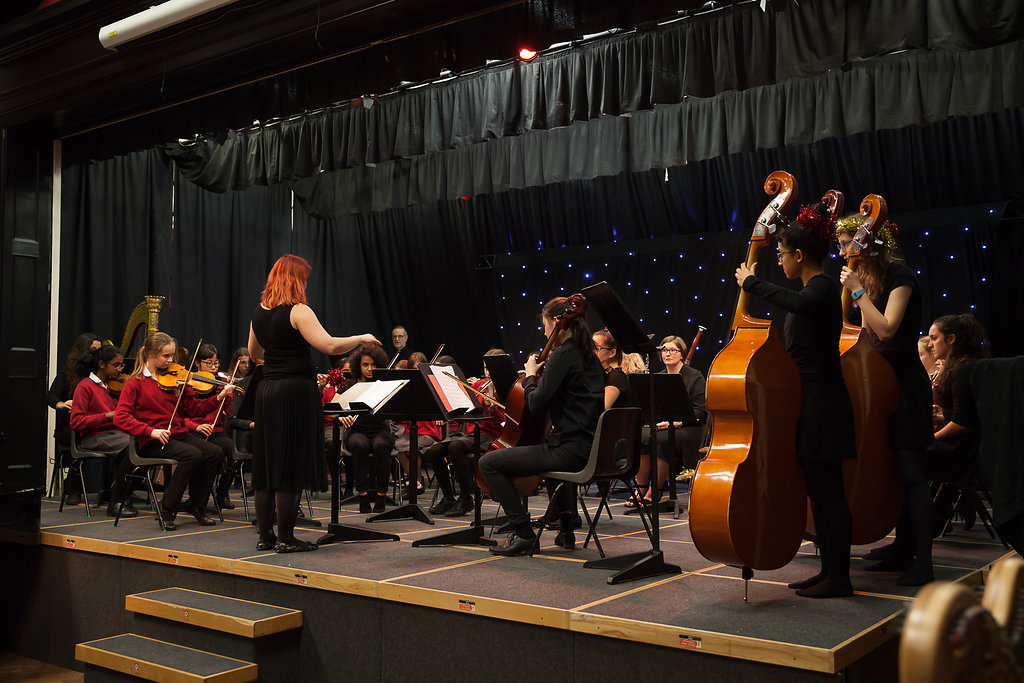 New to the 2018 - 19 academic year, the Music Department has launched a Music Leaders Programme in which two students from each of the main ensembles are elected to represent the student voice of these groups. They aim to assist new members and make rehearsals and events more inviting and exciting to be involved in, whilst helping to choose repertoire to perform and build on their leadership skills in general.
There are three large-scale concerts every year, two Chamber Concerts, Carol Singing, Concerto performance opportunities for students in Year 13, an annual House Music competition, a biennial musical production with the Drama Department, and opportunities for performances in full and year assemblies.
Staff
Mrs Catherine Cooper - Subject Leader
Mrs Denise Hartwell - Music Teacher