This Week's Message from the Headteacher
Friday 27th May 2022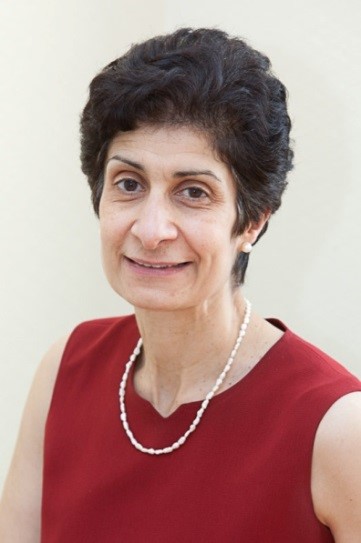 WEEKLY LETTER FROM MS KATTIRTZI, HEADTEACHER
It has been an unusual week in school with fewer students attending than normal. Students in Year 10, 11, 12 and 13 continue with examinations: end of year school exams, GCSE, AS and A Level examinations. Year 8 have been on an activities trip and returned yesterday afternoon looking exhausted, but having had a great week away, camping and developing outdoor skills. Year 7 had a super day yesterday, taking part in an Enterprise Challenge which they thoroughly enjoyed and were able to exercise their creative and team building skills, interacting and working with students across the year group. For Years 7, 8 and 9, the half term break begins today and Year 12 are also at home on study leave for their exams which are in first week after half term. In school today, teachers are working on curriculum planning within departments for the next term and academic year.
Our plans continue to develop for our celebrations for the Queen's Platinum Jubilee with the activities and competitions being prepared for launch after half term. Whilst the nation will be celebrating next week, our celebrations will take place on Friday 7th July. As well as enjoying ourselves, we shall be thinking of others and, once again, students will be encouraged to prepare Jubilee Gifts Boxes for local charities.
My thanks, as always, to staff and students for their incredible efforts and hard work over these last few weeks. I would like to remind students again of the Awards and Grants that are available to them. The deadlines have been extended to 30th June. Please look and apply here.
We have vacancies for two parent governors. If you have an interest in education and have skills that you feel could contribute to the work we do, please put your name forward to be considered for the role of Parent Governor at Kendrick. For more information and a nomination form please see the email sent to you or via this link. The deadline for nominations is 9am is Monday 6th June.
I hope everyone has a good half term break; it is difficult to be joyous when there is still such sad news everywhere – the continued war in Ukraine and this week the shootings of children in Texas, and here at Kendrick we deal with our own sadness.
Ms Christine Kattirtzi, Headteacher
For the Weekly Update in full please click here