This Week's Message from the Headteacher
Friday 26th May 2023
WEEKLY LETTER FROM MS KATTIRTZI, HEADTEACHER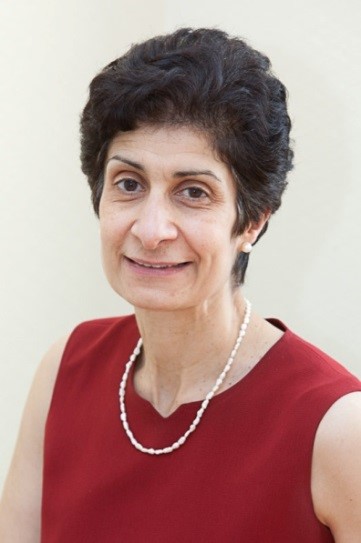 This time last year, I shared with you the news that we had received a significant grant following our successful bid to the Conditions Improvement Fund Project (CIF). This project was to fund repairs and renovations to the Cedars building, our Drama and Music Block. The work has not started yet, but we hope to have contractors on site next month and the project completed by September 2023 when we return to school for the new academic year. This year, I am delighted to report that we have been successful again in a bid for a CIF grant, this time the project is to replace fire doors in the Main School. While this injection of capital, approximately £290k, will not have an immediate impact on learning and teaching in school, it will of course make our school safer and meet the standards expected of new regulations in this area.
A key characteristic of our school is the quality of learning and teaching, delivered by our teachers who today are having a Curriculum Day. This time has enabled them to work in their departments focusing on teaching and learning, planning and development of schemes of work and lessons for the coming year. Gathered in different locations across the school, some intense and rich conversations have been taking place on curriculum and development. There is never enough time for this kind of work and so our dedicated day at this time of year is invaluable. A local Christian group called Reach has kindly come into school to provide coffee and cake at break time which has helped the day go very well. Churches local to our school have baked the cakes and volunteers, Sarah and her colleagues, served them to the staff. We are enormously grateful for this kind gesture.
Elsewhere in the school public examinations are taking place with Year 13 and 11 who have been managing a rigorous timetable of exams these last two weeks. I am very proud of how they have all settled into this new work routine, being at school on time and prepared for each exam. The careful preparation, thorough teaching, robust assessment and general support and encouragement they have received over the last two years puts them in a very good position to manage these exams successfully. Year 10 and 12 are taking school exams, Year 10 finishing today and Year 12 starting after half term.
Outside of the formal curriculum, students in Year 8 enjoyed four days away at Bushcraft camp, experiencing all sorts of activities and outdoor skills. I thank the staff, led by Mme Hulley, Head of Key Stage 3, who accompanied the trip for their efforts and the time they have given to be with the students and away from their families this week. Yesterday Year 7 were involved in a Wheelie Fun Business Challenge organised by Mrs Rock, our Work-Related Coordinator, an exercise in working in teams creating a business idea. I believe they had a lot of fun doing this while at the same time developing cooperation and negotiating skills. Also, this week, 9ED presented a well-informed and researched assembly on drugs and the misuse of illegal drugs which also included a survey of their year group about views on the issue. Their sensible and mature approach to the topic and its presentation to their peers was impressive.
I would like to suggest some half term reading and viewing if time permits and if you have not done this already. The Asteria magazine that I mentioned last week, a joint Kendrick and Reading School publication, is well worth a read. Also, if you have not seen this yet, please take some time to watch the seminar and slides presented by Jenny Langley of the Charlie Waller organisation about supporting students manage anxiety, as well as, information and guidance on good parenting approaches with our young people. Our students work so very hard every day at school, perhaps by means of helping them we should all do what we can to understand some of the issues they go through during their different stages of development so that we can be even better parents and educationalists to them. You can access the recording here (password: CWTJL180523) and slides here.
Finally, I would like to end this week by remembering Sahana, a Year 7 Kendrick student who died this time last year. Sahana had been unwell and was undergoing treatment which we hoped would make her better, but sadly this was not to be. We continue to remember Sahana as a delightful child, who loved her school, enjoyed learning, and brought happiness and joy to everyone's life.
Wishing everyone a peaceful and restful weekend and half term break.
Ms Christine Kattirtzi
Headteacher
For the Weekly Update in full please click here