This Week's Message from the Headteacher
Friday 16th July 2021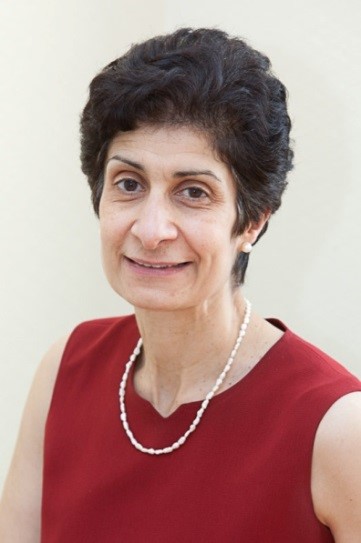 WEEKLY LETTER FROM MS KATTIRTZI, HEADTEACHER
A letter has been sent to parents and students about the arrangements for next term when we return to school in September. Please read the letter which is also HERE so that everyone knows what they need to do for our safe return to school in September. The guidance suggests that everyone continues to do lateral flow tests (LTF) over the summer, including the day before we return to school. When students return to school on 6th September, two LFT will need to be done in school, one before lessons begin and one later in the week. We will contact parents and students again by 3rd September to confirm these arrangements. Thank you to everyone for their support in managing the Covid times this last year. As a school we have been able to minimise absence of students and staff and have kept everything going so well and this is due to everyone's careful and safe approach to managing the virus. Thank you.
Even in this last week of term so much has happened. Year 7 and 8 had a fantastic Sports Day on Monday, once the rain stopped and the sun came out. Students have won competitions: Sejal in Year 12 won a writing competition and £1k for the Library. Arushi in Year 9 won a Maths Olympiad competition. The Kendrick Poets' Society launched its first collection of poems written by Kendrick poets and we had a delightful ceremony on Wednesday when the poets read their poems to an invited group. Also our Anthology of Ideas and Reflections has been put together and is on the website to read. The Eco group assembled and we gave out certificates and prizes to all the Eco Warriors who achieved the most Eco challenges through the Ecospot initiative. They also published their Earth Week articles on the website. Nimrah in Year 11 cut her long hair and donated it to the Princess Trust, the charity that makes wigs for children undergoing cancer treatment. Lollipop sticks with kind messages were distributed amongst students, an initiative led by School Council. Then throughout the week, the Kendrick Student Leaders have encouraged all students to write messages of thanks to all staff at Kendrick to show their appreciation for everything that has been done for them by the staff. In addition, they hand wrote and delivered a card to every single member of staff in the school; a most kind and generous gesture which I know will be appreciated by all staff. Finally the online Harp Concert and Summer Showcase events were posted to everyone this week and to top it all another generous donation from a parent has meant that we have exceeded our £7k target to buy the lights for the Hall! I don't think there is a community quite like ours anywhere in the world! We should all feel very proud and privileged to be part of it.
The last day of the year will end today, as always, with our whole school assembly, once again conducted remotely, but this year the students will be in their form rooms and not at home. In the assembly I will speak to students and staff about our extraordinary year, the high and lows we have been through the moments of collective joy and the moments of collective grief or sadness. I will ask people to look forward with optimism, not allow themselves to be victims of the pandemic, but be the agents of change and embrace the change and innovation that is emerging from the experiences we have all been through. Of course this is not easy for everyone which is why our strong community can provide the encouragement to sustain us all.
In the assembly we will also thank and say goodbye to leaving staff and give our thanks to each other and acknowledge what each and everyone one of us has done to create our strong and resilient community; something we must be proud of and continue to work at to maintain.
I will also ask members of our Poets' Society to read some of their poems. The one below is the Forward to the anthology and one that I think suits the end of this term. It has been written by Abi in Year 12.
After a summer of silence, a task:
Inspire. We sipped the watermelon juice
of 'a new world' and felt the sour apple pop
in the corner of our cheek. Our eyes brightened.
Thoughts untethered. We wrote about
diving and driving smoking cigars, or
barding flights and pink fairy lights,
the grinning sea and the brimming camp,
mutations of marble and variations of virus
going into the woods and out of your mind,
trading your name in return for rain
filling the wastepaper bin with photograph tatters and setting it
burning.
Then came the trial by water.
Molten orange iron, shocked
Into smooth, sharp metal, shaken
And resettled -
a sifting pan of gold.
It began with a summer of silence.
It ends with loud, blue sky.
I wish everyone a happy and restful holiday and thank you all again for your support and encouragement this year. Keep well and safe.
Ms Christine Kattirtzi, Headteacher
For the Weekly Update in full please click here