This Week's Message from the Headteacher
Thursday 21st October 2021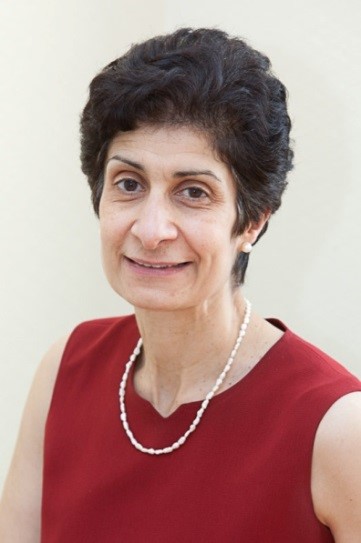 WEEKLY LETTER FROM MS KATTIRTZI, HEADTEACHER
Kendrick students relish opportunities to take part in events or activities presented to them. In the summer holidays, two Year 8 students, Shravya and Nidhi entered a poetry competition based on the theme 'Words and Pictures for your World', a competition related to the Cop 26 Conference in Glasgow next month. Their views about climate change, and the urgency to address this issue for the future, are expressed powerfully in their poems. Please see the article and read Shravya's and Nidhi's poems HERE.
The Debate Club for the Lower School has been active this term and started with discussing the principles and procedures required for a formal debate, skills which I believe are very important and teach us about respect and tolerance of others and their views. An article about what they have done and discussed this term is here.
Following on from last week, the Kendrick Student Leaders (KSL) have written about the play they watched called 'Unacceptable' about sexual harassment and violence is here. Other members of KSL have written an assembly for all students in the school about Afghanistan and Palestine which students will see and hear next term.
All these and many other issues are rightly considered by students across the school, which should make us very proud and impressed by the engagement of our students in current affairs and their desire to speak up about them.
We have had groups of parents visit school in the last few days: prospective Year 7 parents and children whose Open Day opportunity could not take place because of the Covid restrictions, and Year 8 parents whose live information evening was also cancelled earlier this term. Guided by members of the KSL and younger students, the visitors were able to see the school in session and appreciate how we operate as a community. Already we have received feedback to say how wonderfully polite and pleasant our students were and how confident and proud they were to talk about their school; thank you to those students involved. We have our Sixth Form Open Day to look forward to on the 11th November which will be a live event, the first of its kind since the autumn of 2019.
As from Term 2, our canteen will be providing a breakfast service 7.50am every morning and will be serving hot drinks and snacks for students which they will be able to eat in the canteen and conservatory before going to their form rooms for registration. I think this will make the colder winter months more manageable for those students who don't always mange to have breakfast before they come to school.
Our half term holiday break starting tomorrow is appropriately timed and allows us 10 days away from each other, the time recommended for a circuit break, which should help arrest the cycle of covid infections. With increasing calls from the medical profession that restrictions should be increased, I would like to ask everyone to be responsible in their behaviours, including continuing to take regular Lateral Flow Tests (LFT) over the holiday so that we can all return to school safe and well in Term 2. When we return in Term 2, we will continue our Covid safe measures: regular LFT, wearing of masks in communal areas, one-way systems and cleaning regimes. Infection rates in school are much reduced since earlier in the term, with fewer than 5 cases in each year group. Thank you to everyone for all that you are doing to keep safe and well.
A nice treat with which to end the term and start the holiday is our Online Upper School and Sixth Form Chamber Concert which I am looking forward to listening to next week. Like many of our events we hope that after watching it, parents may like to donate to funds to the Music Department who are trying to raise funds to buy a pedal harp for the orchestra. We have found a pedal harp that we wish to purchase and with donations from this concert and the generous funding pledged by KPS, we hope to be able to buy this new harp next term. I do hope you find time to do listen to the concert and appreciate the immense talent of these students and their hard work.
I would like to thank our staff and students for the tremendous hard work people have done this term; it has not been easy to manage school life and adhere to covid safe restrictions and regular testing, however we have managed to do so and I am most grateful for everyone's efforts. Thanks also to parents and governors for the support and encouragement you have given us in our work this term. This academic year has been more normal than last year and through our combined efforts, I hope it will continue to be so when we return in November.
I hope everyone has a super half term break, please stay safe and well.
Ms Christine Kattirtzi, Headteacher
For the Weekly Update in full please click here