This Week's Message from the Headteacher
Friday 30th September 2022
WEEKLY LETTER FROM MS KATTIRTZI, HEADTEACHER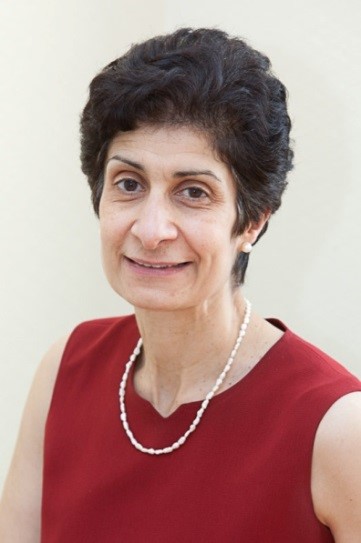 We have had an eventful week celebrating 145 years of Kendrick, 145 years of girls' education. We started the week with a whole school assembly with Years 7 and 8 in the Hall and the rest of the school partaking through a video link. As I always do, I spoke to the students about the history of our school which started in 1877 in Watlington Street with 46 students, then the move to London Road in 1927 with only a few of the buildings on the site, to our current position today where we have a number of buildings, over 850 students and a school that is expanding. We have a strong and significant history that we can be proud of reflecting past and present times and future developments. We have always been a school that strives to embrace change and development and reflecting on 145 years of history, I believe, we have done that. To mark the occasion, we had our usual cake competition, plus a new project where we have asked students to nominate 145 significant women who lived during the last 145 years and what contribution they have made to society. In addition, yesterday we had a whole school photograph, something we do every five years. By the time there is another whole school photo in five years' time, 2027, the school will be fully expanded with almost 1000 students! Some photos of the cakes, the photo, as well as an abridged version of the assembly can be found HERE. You will notice that we also paid tribute to Her Majesty the Queen at the end of the assembly, a significant woman whose own life, 96 years, spanned much of Kendrick's.
Kendrick Parents' Society wish to celebrate with us by holding a virtual Birthday Quiz Night on Saturday 8th October at 6.00-7.00pm with birthday related questions. The money raised from the sale of and or donations will be put to buying birthday presents for each department. Please support us in this venture for our very special occasion. You can buy a family ticket for £10 or donate via this link https://www.trybooking.co.uk/BVZW
We plan to continue celebrating Kendrick's 145 years by inviting former students to Kendrick on the afternoon of Friday 2nd December 2022, something we have not been able to do because of the pandemic. In 2017 when we celebrated 140 years we put on a very special occasion for 'old girls' which some of you might remember, a reminder of that occasion is HERE. Many students returned to Kendrick that year and had a wonderful time reminiscing and remembering their time at school. Frequently we celebrate individual achievements of our students and many of them go on to be very successful in their life and careers after leaving Kendrick. It is appropriate, therefore that this week I highlight again our superb results at GCSE and A Level for 2022, as well as the destinations of our Year 13 students. Please see the link HERE.
Wishing everyone a good weekend.
Ms Christine Kattirtzi, Headteacher
For the Weekly Update in full please click here