This Week's Message from the Headteacher
Friday 27th January 2023
WEEKLY LETTER FROM MS KATTIRTZI, HEADTEACHER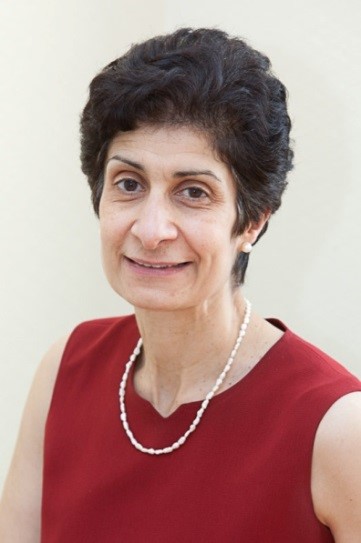 Today, 27th January, is Holocaust Memorial Day. This date in January marks the time when in 1945, 78 years ago, the Nazi concentration camp in Auschwitz in Poland was liberated by the allies. Since 2001, this date has become the day when we remember the millions of Jews who died in those camps, as well as those who have died in the other genocides in Cambodia, Rwanda, Bosnia, and Darfur. At Kendrick on this day every year we have a whole school assembly to inform our community about such events and remember the people involved. We also highlight the work of the Holocaust Memorial Trust and consider the theme that the trust suggests each year for us to consider. This year the theme is Ordinary People and a few of our A Level History students prepared a presentation on this theme for the assembly. In addition, a new display has been put up in the library and vestibule and our annual Holocaust Poetry Competition has been launched. Also, two of the history students will be embarking on a visit to Auschwitz on the Lessons from Auschwitz programme sponsored by the Trust next month.
On Wednesday evening, the PE Department presented to parents an Evening of Dance following the Dance Enterprise Day last week. As always, the event was a super spectacle of talent and creativity showcasing dance routines on a given theme from students in Years 7-10. Thank you to Mrs Watkins and the PE Department for organising this great highlight of our school calendar and providing the students which such a great opportunity to express themselves through dance and music.
This week 6th Form students were introduced to this year's round of Bursaries and Grants which are available to students across the school. Some of these grants apply to students across the whole school and some to students in specific year groups. The link to the information is here. I urge students and parents to look at the various awards available and the opportunities that are being provided to our students to apply for some money to explore an interest they may have.
I have communicated information to all parents about the day of strike action in schools next Wednesday 1st February. All students in Years 10-13 will be in school. Students in Years 7-9 are asked to be at home for the day. Further details to parents of students in Years 7-9 will be sent next week.
I will finish this week's update as I finished the assembly this morning by sharing with you again our Kendrick Pledge. The pledge came about from a visit I made to Auschwitz over 10 years ago with two History students on the Lessons from Auschwitz programme. The lesson we brought back from the trip was a determination inform our community of the worst of human behaviour and try to teach our community how they can be the best versions of themselves. Our pledge is an aspiration that is intended for all of us to endeavour to be a decent and caring individual, kind and respectful to others. I know that at times not everyone's behaviour is in line with the pledge, however this statement of our values is intended to give us a constant reminder of how we ought to behave and be with each other. Perhaps this weekend parents and students may like to consider the words and intent of the pledge particularly in the context of marking Holocaust Memorial Day.
We the students, staff and friends of Kendrick School
pledge to uphold the values of friendship, kindness and respect.
We promise to stand against prejudice and ignorance and injustice in all its forms,
promoting the values of equality, tolerance and justice for all.
Wishing everyone a good weekend.
Ms Christine Kattirtzi, Headteacher
For the Weekly Update in full please click here