Weekly Message from the Headteacher
Friday 24th November 2023
WEEKLY LETTER FROM MS KATTIRTZI, HEADTEACHER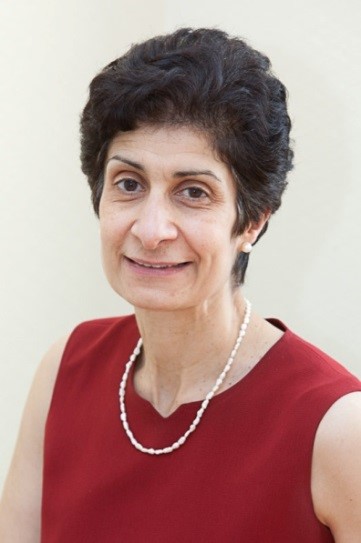 I would like to begin this week speaking about our Widening Horizons strategic initiative and in particular an article on our website about an event that happened last week at school. For parents who are not aware of this, Kendrick School applied for a Department of Education bid called Selective Schools Expansion Fund in 2018. We were successful in this bid and were able to expand the school in September 2020. In addition, we received the capital funding to build the Horizons building, a block of nine classroom and dining area. The expanded cohort is now in Year 10 and next year, Years 7-11 will be fully expanded making Kendrick a four-form entry school of 128 students per year group. Part of the bid required us to work out a Fair Access Protocol Process (FAPP) which committed us to working with more diverse socio-economic areas of Reading to encourage students and families from these areas to think about coming to Kendrick School. We have established good links with local primary schools and through them we encourage local children to participate in our Widening Horizons programme. The programme for 2023-24 started last week when we invited families and children from Years 3-6 to an after-school event. At the event my colleagues and I spoke about the programme and what we do to work with children to raise aspiration for their future. From now on through to next summer, these children will be encouraged to join our Inspire Club, an online club on Tuesday after school. We also publish and distribute an Inspire Bulletin every week which contains great ideas to challenge children with interesting and fun activities. Please take time to read and explore these links.
It has been quite a busy week in school with Kendrick Student Leaders organising and leading some activities for Fringe Fortnight. This week we have had Chalk Drawing, Cultural Day and today Human Hungry Hippos event! Next week there will be busking around the school, Teacher vs Students Quiz, and on Friday a finale event and ever popular, Lip Sync Battle! Money raised through these events is being given to the Royal Berkshire Hospital. Thank you to everyone for their organisation and participation.
I would also like to mention the Eco Group and their relentless activities to highlight the climate crises and what we can do in our own way to make a difference. Please read their recent updates and initiative – cut your carbon. In addition, the Eco Warriors, members of the Eco Committee, will be presenting assemblies to the whole school over the next two weeks. Thank you again to those dedicated students and Mrs Kaur for this essential initiative we have in school.
To end, the news this morning brings some small but welcome relief to the situation in the Middle East as the pause in fighting in the region has been agreed so that the release of hostages can begin. The news that lorries containing medical supplies, fuel, and food to parts of the region in this temporary pause in fighting is welcome. I mentioned last week the group of senior students who have been meeting with me to discuss the situation and to decide on a way in which Kendrick can make a small gesture of compassion to the victims, particularly children, in this conflict. Our discussions continue and we hope that before the end of term we can decide on some fund-raising activity that we can do. I am aware of students and their families who have lost loved ones in the conflict and whose families currently live in fear. Also, onlookers from whatever view or perspective, seeing and hearing of the events, continue to feel helpless in what they can do. Once again we have identified some resources for our students and families, this time from the Young Minds organisation, in particular, support for young people trying to understand and manage the current conflict
Wishing everyone a peaceful weekend.
Ms Christine Kattirtzi
Headteacher
For the Weekly Update in full please click here