Welcome
We, the students, staff and friends of Kendrick School, pledge to uphold the values of friendship, kindness and respect. We promise to stand against prejudice, ignorance and injustice in all its forms, promoting the values of equality, tolerance and justice for all.
Welcome from Ms Christine Kattirtzi, Headteacher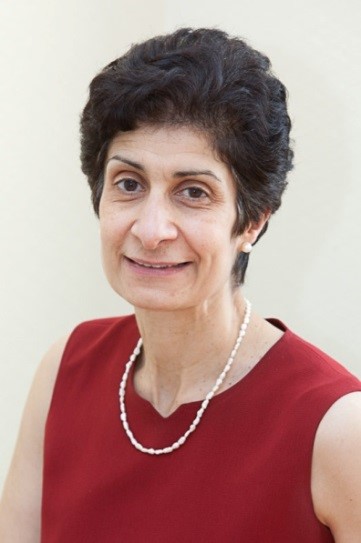 It is my great pleasure to welcome you to the Kendrick School website and to our school. I hope that you will enjoy perusing the site and finding out about our remarkable school and the superb education we offer.
Kendrick School is an 11-18 selective girls' school with academy status. It has a local and national reputation for being an outstanding school and has an impressive record of achievement as a centre of excellence for girls' education. In the last three years, Kendrick has consistently been identified by the Department for Education as being in the top 1% of schools in the country in terms of progress of students between KS2 and KS4, using the Progress 8 measure.
Kendrick is a forward looking school and grasps the opportunities that present themselves. A love of learning is at the heart of Kendrick with a strong emphasis on high quality teaching. The curriculum is organised to meet the needs of all students and is regularly reviewed. All staff are hardworking and dedicated to the school; teaching staff are specialists and experts in their field and are committed to achieving the best for their students. Students are bright, enthusiastic and curious and have a love of learning.
As an outstanding school, Kendrick seeks to work with other schools and organisations and to this end we have excellent relationships with secondary and primary schools within the local area and beyond. As part of Kendrick's Widening Horizons strategic initiative, we actively pursue partnerships with educational schools and businesses in our local area. These associations benefit the students of Kendrick, as well as, students in our neighbouring school. We share our good practice and offer opportunities to primary and secondary students in the Reading area. Currently Kendrick is a hub school in the Science Leadership Partnership and provides support and expertise to schools in the teaching of Science.
Kendrick is going through an expansion process and in September 2020 an additional 32 students joined us in Year 7. A further 32 students in Year 7 will be admitted over the next four years until 2024 making the school four form entry by that date. The additional 32 places are prioritised for Pupil Premium students (PPG) and students in the Reading area, called Priority Area 1 in our admissions process. In our Widening Horizons work we are committed to achieving greater participation of students from local Reading primary schools and to this end we have a homework club and provide support for pupil premium children and their families who wish to apply to Kendrick School.
As well as the formal curriculum, students at Kendrick enjoy a rich and varied extracurricular education. The House System provides opportunities for healthy competition with numerous annual house events which are key activities in the school year. House events are coordinated by the Kendrick House Captains and Student Leadership Team who work energetically with staff to support this vital community aspect of the school. School Council is an active student leadership group which discusses and drives change for the students.
Underpinning all that goes on at Kendrick is the superb Kendrick Community Spirit. There are excellent relationships between staff and students. Staff give generously of their time and are rewarded by the commitment and dedication of the students. This unique school community is supported by an expert governing body and an active parents' association, the Kendrick Parents' Society. Any day at Kendrick is busy, fun and enjoyable!
As the Headteacher of Kendrick, my vision is to lead, inspire and make a difference to the lives of girls and young women. I believe passionately in girls' education and know that Kendrick School affords its students the very best education there is. My commitment to the school is to safeguard the core values on which the school is based, extend the excellence of the school and always grasp the opportunities to secure its future.
Ms Christine Kattirtzi
Headteacher
February 2021