Welcome
THE KENDRICK PLEDGE
We, the students, staff and friends of Kendrick School, pledge to uphold the values of friendship, kindness and respect. We promise to stand against prejudice, ignorance and injustice in all its forms, promoting the values of equality, tolerance and justice for all.
Welcome from Ms Christine Kattirtzi, Headteacher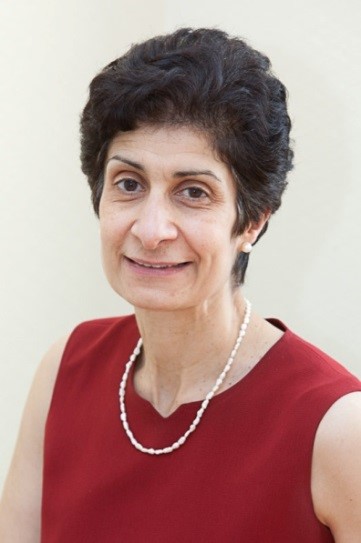 It is my great pleasure to welcome you to the Kendrick School website and to our school. I hope that you will enjoy perusing the site finding out about our remarkable school and the superb education we offer.
Kendrick School is an 11-18 selective girls' school with academy status. It has a local and national reputation for being an outstanding school and has an impressive record of achievement as a centre of excellence for girls' education. Kendrick has consistently been identified by the Department for Education as being in the top 1% of schools in the country in terms of progress of students between KS2 and KS4, using the Progress 8 measure.
Kendrick is a forward-looking school and grasps the opportunities that present themselves. A love of learning is at the heart of Kendrick with a strong emphasis on high quality teaching. The curriculum is organised to meet the needs of all students and is reviewed regularly. All staff are hardworking and dedicated to the school; teaching staff are specialists and experts in their field and are committed to achieving the best for their students. Students are bright, enthusiastic and curious and have a love of learning.
As an outstanding school, Kendrick seeks to work with other schools and organisations. As part of Kendrick's Widening Horizons strategic initiative, we actively pursue partnerships with educational schools and businesses in our local area. These associations benefit the students of Kendrick, as well as, students in the neighbouring schools. We share our good practice and offer opportunities to primary and secondary students in the Reading area. Currently Kendrick is a hub school in the Science Leadership Partnership and provides support and expertise to schools in the teaching of Science.
Kendrick is going through an expansion process, which started in September 2020 when an additional 32 students joined us in Year 7. A further 32 students joined Year 7 in September 2021 and this will continue for the next three years until 2024, making the school four form entry by that date. In the expanded cohort, priority is given to pupil premium students and students in the Reading area, called Priority Area 1 in our admissions process. Our Widening Horizons initiative commits us to working towards encouraging greater participation of students from local Reading primary schools. To support this work we run a weekly homework club for Year 5 students during Term 2 to Term 6, which provides support for pupil premium children, and their families who wish to apply to Kendrick School.
As well as the formal curriculum, students at Kendrick enjoy a rich and varied extracurricular education. The House System provides opportunities for healthy competition with numerous annual house events, which are key activities in the school year. Kendrick Student Leaders work energetically and collaboratively with staff to support this vital community element of the school. In addition, we have a School Council, which discusses and drives change for the students.
Although it has been a difficult couple of years for education because of the global pandemic, our school community remains strong. As the Headteacher of Kendrick, my resolve and vision is to lead, inspire and make a difference to the lives of girls and young women. I believe passionately in girls' education and know that Kendrick School affords its students the very best education there is.
Ms Christine Kattirtzi
Headteacher
September 2021
Letter from Mrs Jan Nowecki, Chair of the Governing Body
Dear Parents and Carers
I am pleased to write to you all as the 2021-2022 academic year gets underway. The governing body welcomes everyone to Kendrick whether as new or continuing students.
Whilst caution around the pandemic remains necessary we are very pleased that there is more flexibility in terms of movement around the school. We appreciate everyone continuing to follow the guidance that Ms Kattirtzi issues on a regular basis. All of this is intended to keep students, staff and families safe and critically to ensure that teaching and learning can continue as uninterrupted as possible.
As ever we are confident that this year will continue to see some interesting events and achievements from the students whether these be scientific, sporting, musical or from the range of charitable work our students always get involved with. We have such talented students who are ably supported by both yourselves and our dedicated staff team. The Student Leadership team also has some exciting plans for the year and we encourage everyone to get involved. In addition Kendrick Parents' Society also provides much needed financial support for the added extras that benefit all our students so please get involved and support their activities and requests for support.
As governors we are responsible for working with Ms Kattirtzi and the Senior Leadership to agree the strategic direction of Kendrick and we are committed to delivering wherever possible. We bring a range of skills and experience from financial, education, legal through to senior leadership and management. We meet regularly as three committees: Learning & Teaching, Resources and Performance Review and as a Full Governing Body three times a year. We all feel very privileged to be involved in such a wonderful school and encourage any of you to become involved when we advertise vacancies from time to time.
As Chairman of the Governing Body I am always happy to hear from any of you and please feel free to contact Amanda Emberson, Clerk to the Governing Body, if you would like to get in touch.
On behalf of the governing body I wish you all well and am sure everyone will enjoy another successful year both academically and in terms of extra-curricular activity. The governors always enjoy hearing about how are students are faring and we look forward to those updates in the coming academic year.
With best wishes
Jan Nowecki
Chairman of Governors
September 2021