Trip to France - October 2019
On Sunday the 13th October, French students in Year 10 embarked on what would, for many of us, be one of our most unique and amazing experiences. It was a 14 hour journey, including the exciting Eurotunnel and a French service station. We arrived in Tours to be picked up by our host families and our nerves and excitement were obvious.
Monday, 14th October
The following day, it was clear that there had been no reason for nervousness, and every reason for excitement! The coach was full of stories of our kind and generous host families, and embracing the different culture. We spent three hours in the language school, where the teachers were humorous and engaging. Although this is the same as our Language Department, the difference was in the lesson style, which many of us found effective. After school, we headed to the beautiful Chenonceau castle, where we took an informative audio tour of the castle and had the opportunity to explore the grounds.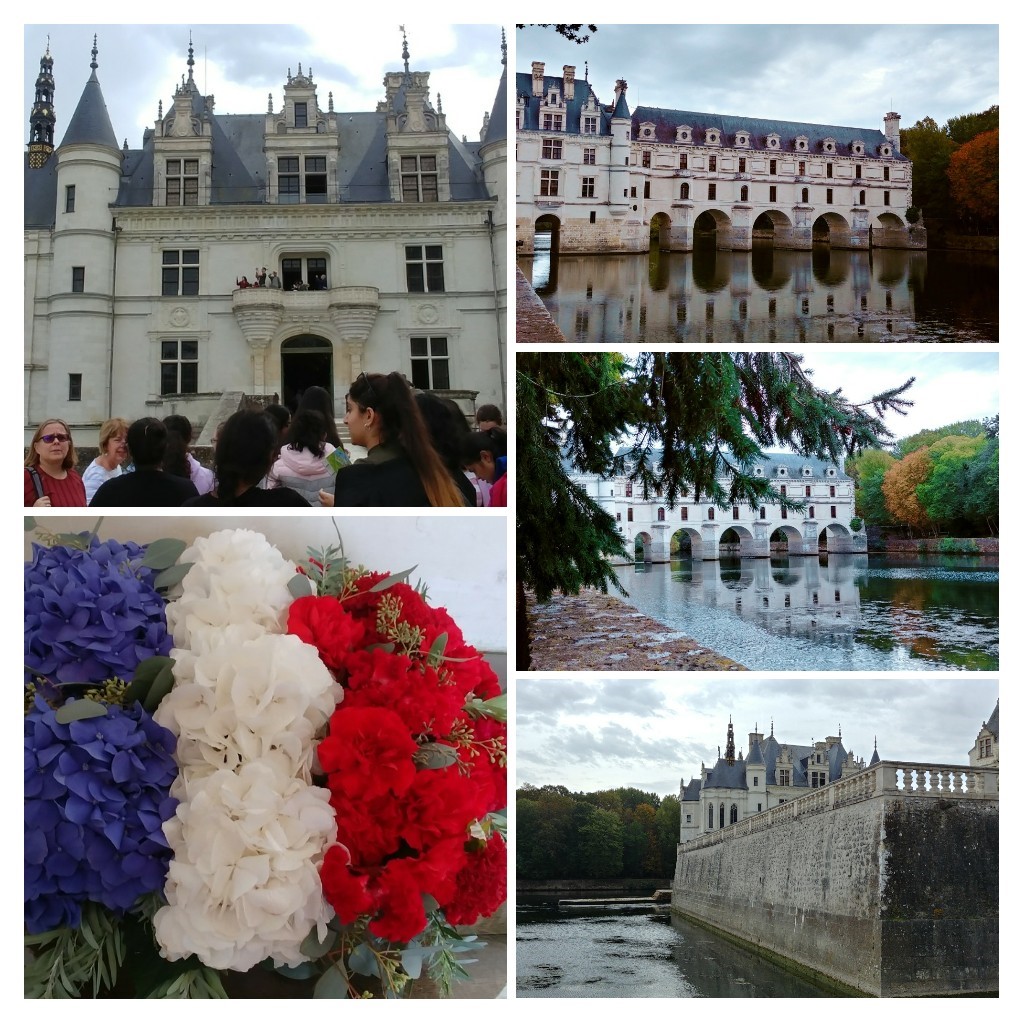 Tuesday, 15th October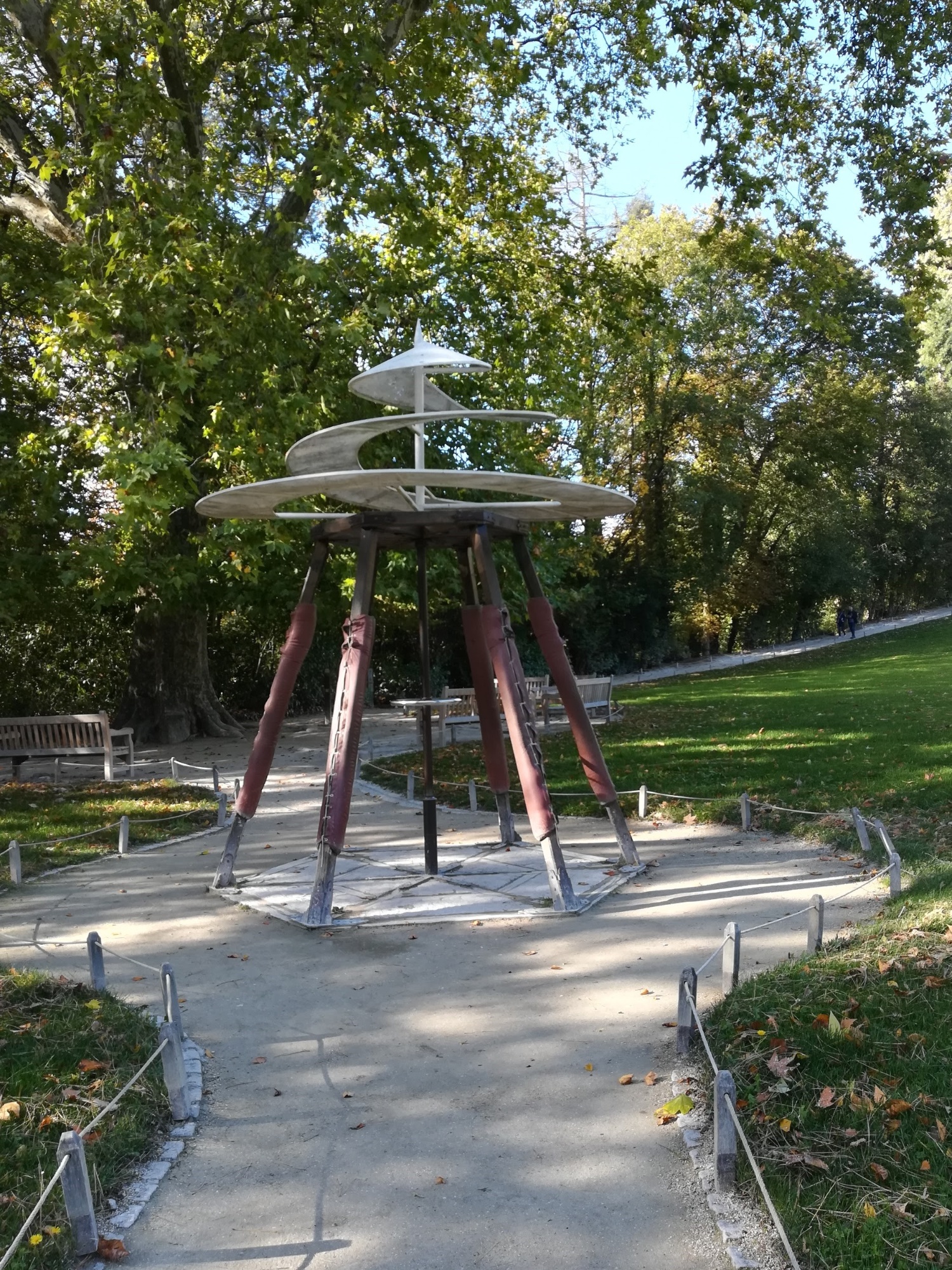 On Tuesday, we all got ready at our respective houses and ate breakfast before reaching the meeting point at 8:00. After our second lesson at the language skills, where we all learnt different aspects of French grammar and culture, we went to Clos Lucé.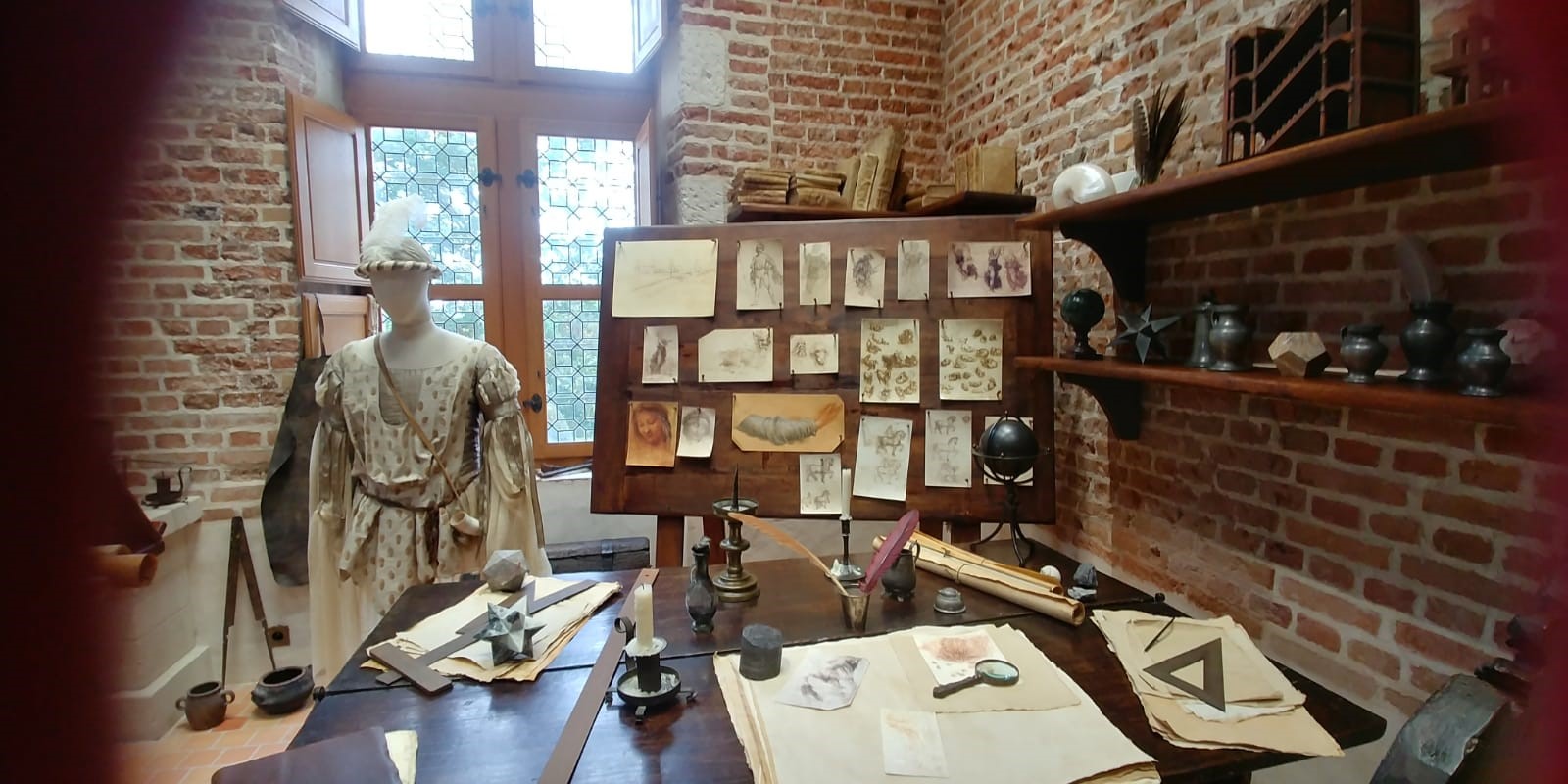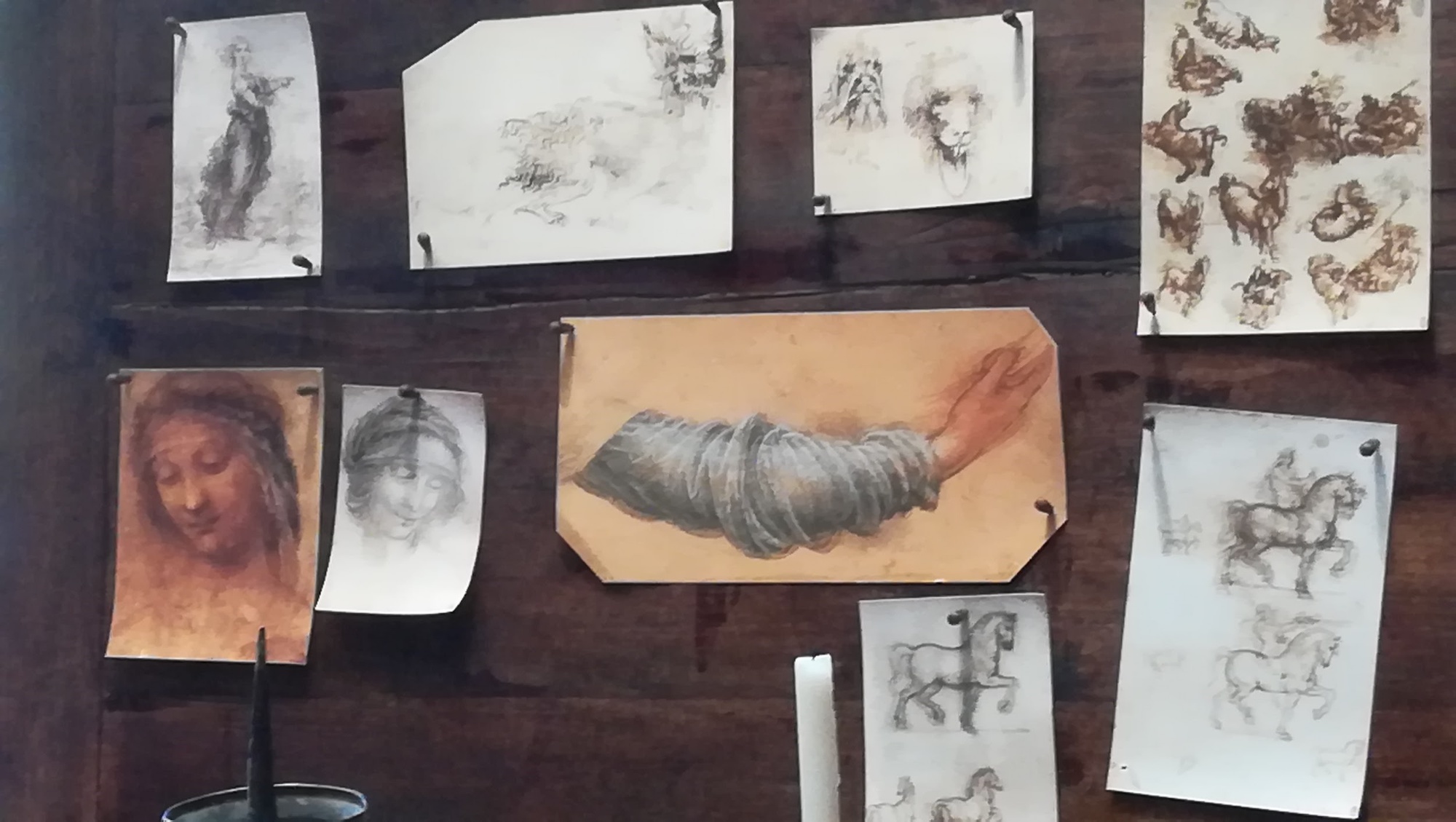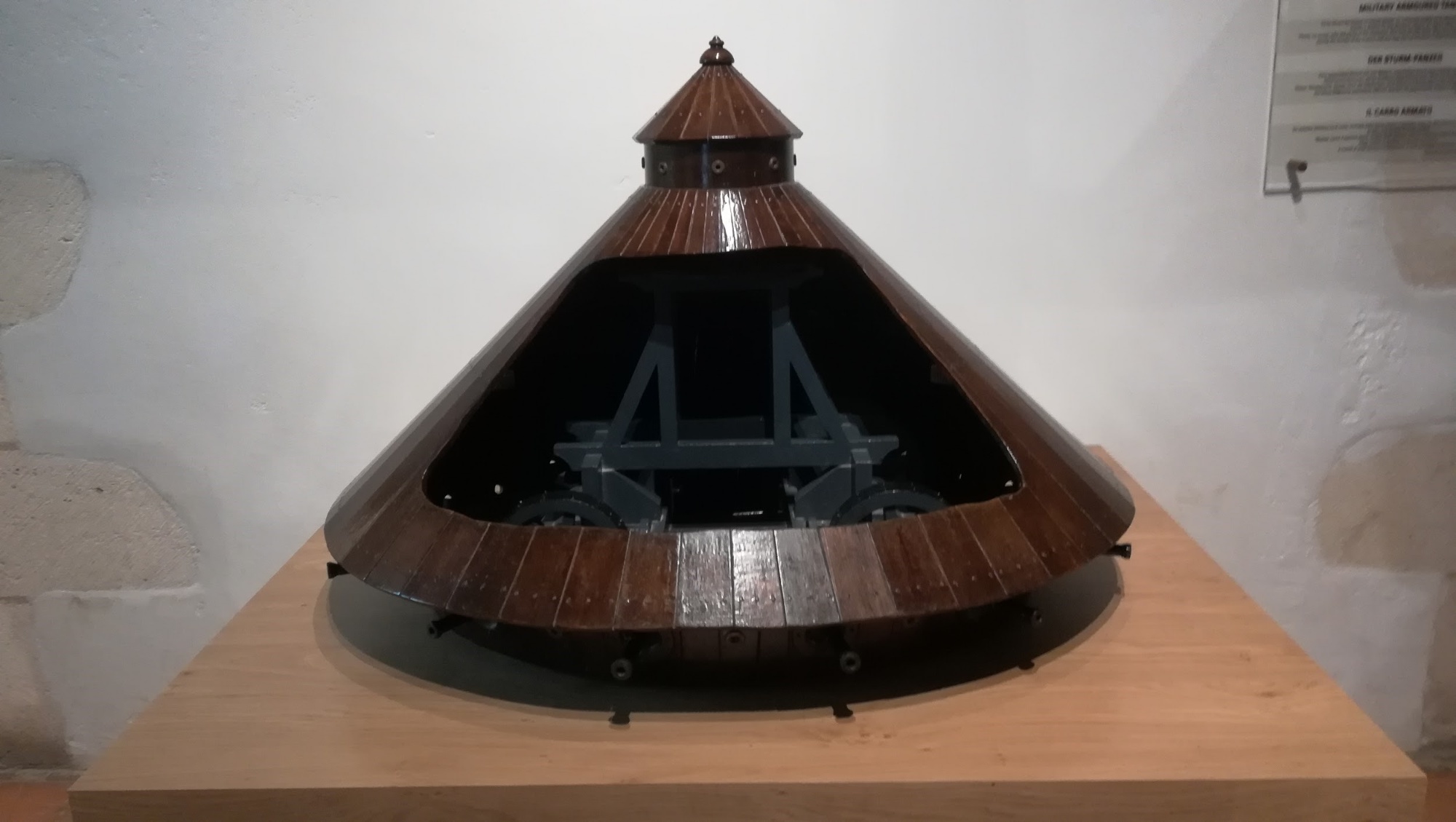 This was the last residence of Leonardo da Vinci. It was fascinating to find out about him and his ingenious discoveries. We saw some of his anatomical sketches and designs for machines. Inside the main building there were some models that were made from his designs, but outside, in the gardens, there were large-scale interactive versions. There were bridges, a shielded tank made of wood that you could spin and an early model of a helicopter. Afterwards we went back to our families and spent time with them.
Wednesday, 16th October
The next day (Wednesday), we all went to our last lesson in the French language school. We had a lot of fun there and learnt so much from our teachers. Once we had eaten the packed lunches our host families gave us, we said goodbye and went outside to the heart of Tours to have a tour of the town. The tour was lead by our own teachers and we spent about an hour learning about the history of Tours and looking at all the churches, streets and vintage architecture.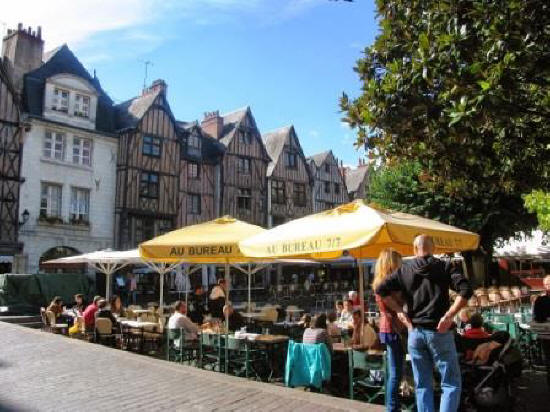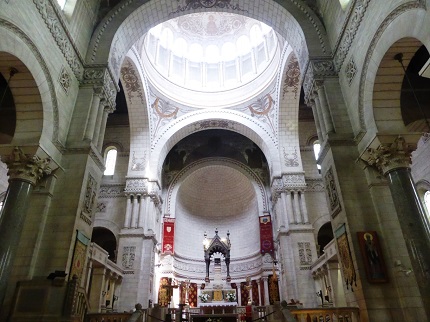 After the tour we did some shopping in groups of 4-6 in the town. It was extremely enjoyable and challenging because we had to communicate with people in French. The overall experience was great and it was like being thrown into the culture ourselves.
Thursday, 17th October
On Thursday, we went to Futuroscope, a theme park that is full of 3D and 4D films and "the future". In the morning it was pouring with rain but when we got there, it stopped raining and became sunny. It was truly an enjoyable experience because the rides were incredible.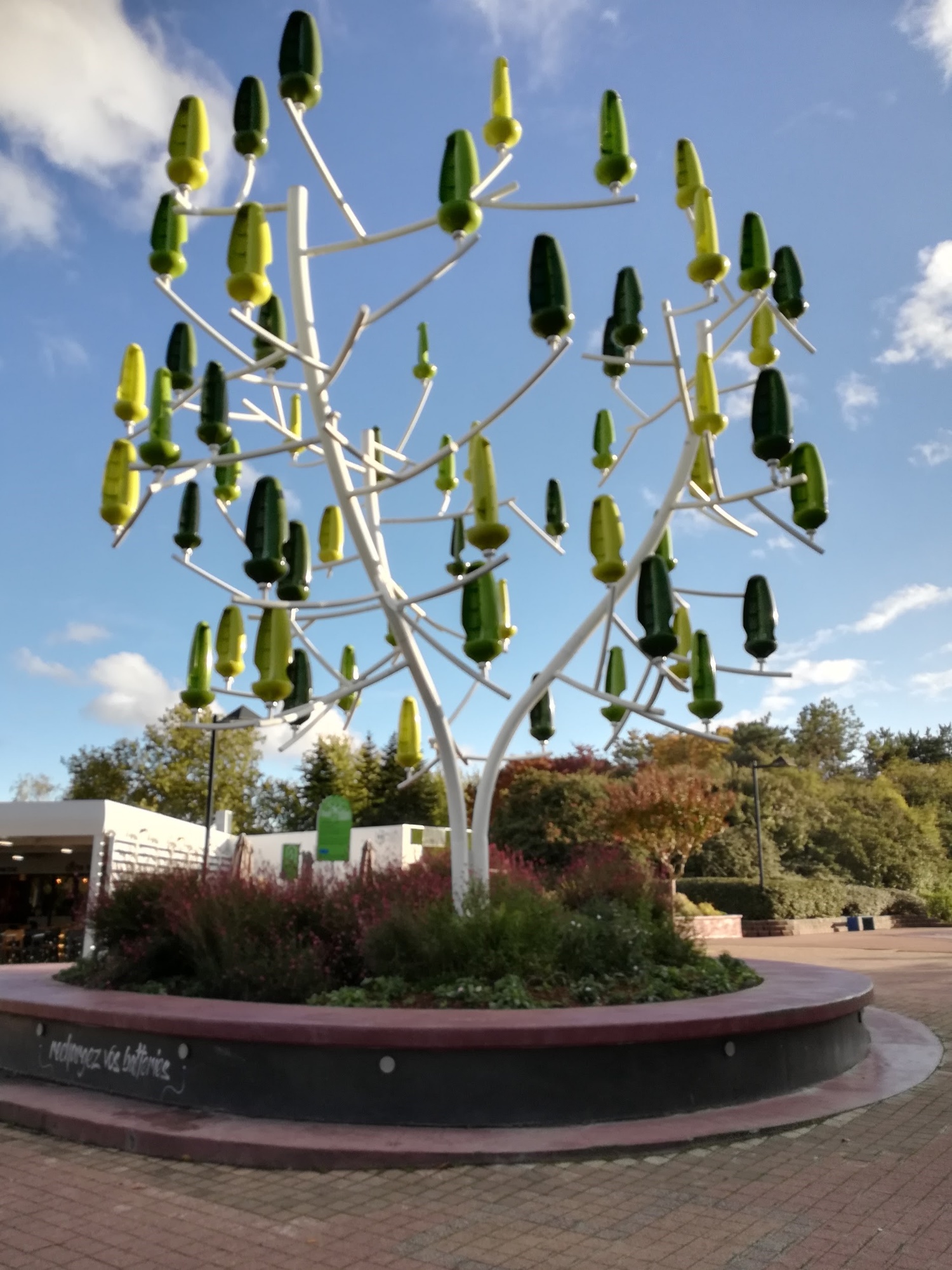 There were many that used 4D and made you feel like you were transported to different places. One of the best rides was the "danse avec les robots". You were sat at the end of a robot arm and swung around in time to music. It was thrilling and exciting. We had translators that we could use on some of the attractions like the planetarium, to translate the information.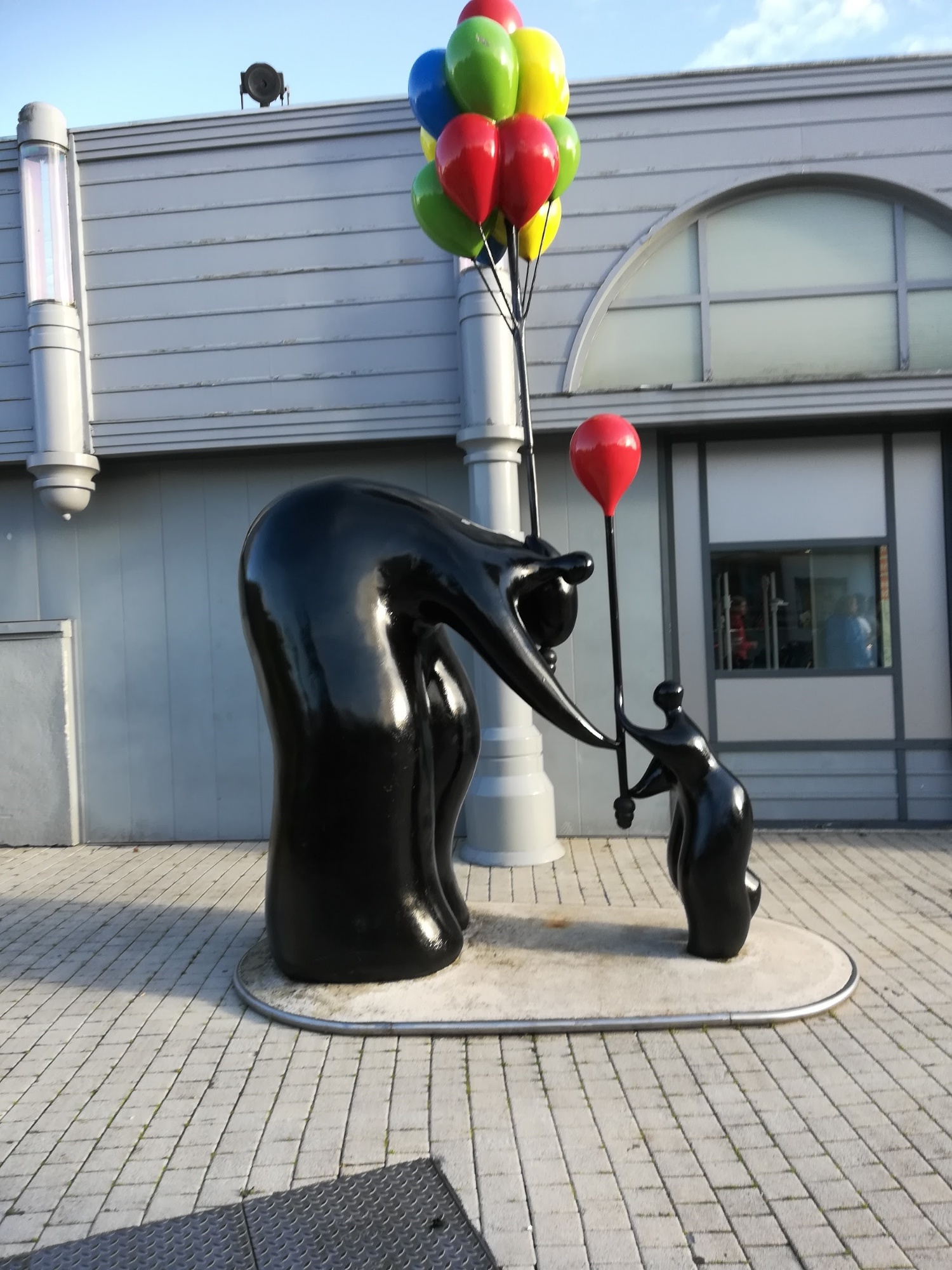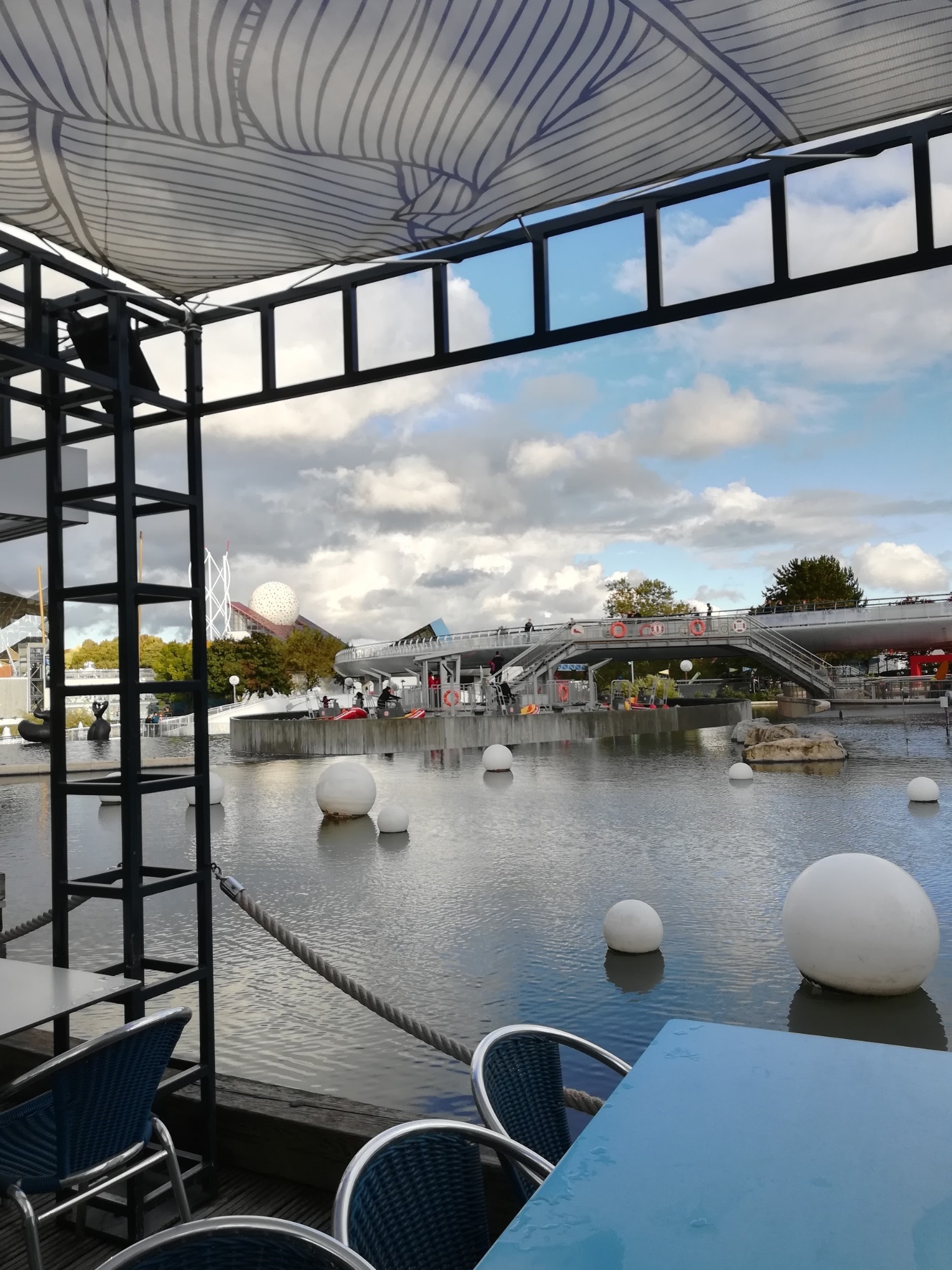 The experience was quite educational, and we had to plan when to do which rides depending on the timing and we had to read the signs which explained what a ride was. Overall, the day was exciting and an amazing way to end our time in France.
Friday, 18th October
On Friday, we said goodbye to our host families and met at 7:30. and started the long journey back. The weather was fantastic. It was sunny and warm for the whole day. We made one stop at a service station for lunch before continuing. Eventually, we arrived at the Eurotunnel. However, there was a slight delay with the train so we had to wait. We got on the train and miraculously, the people who were in Germany managed to get on the same train. Once we were on we waited at the top end of the train and the French students reunited with the German students. We all talked about our trips and caught up with each other. Once we reached England, we made a stop at the Folkestone terminal to swap over the drivers and have a quick 15 minute break. Then we just drove back to school and arrived at 20:30. That was the end of our journey.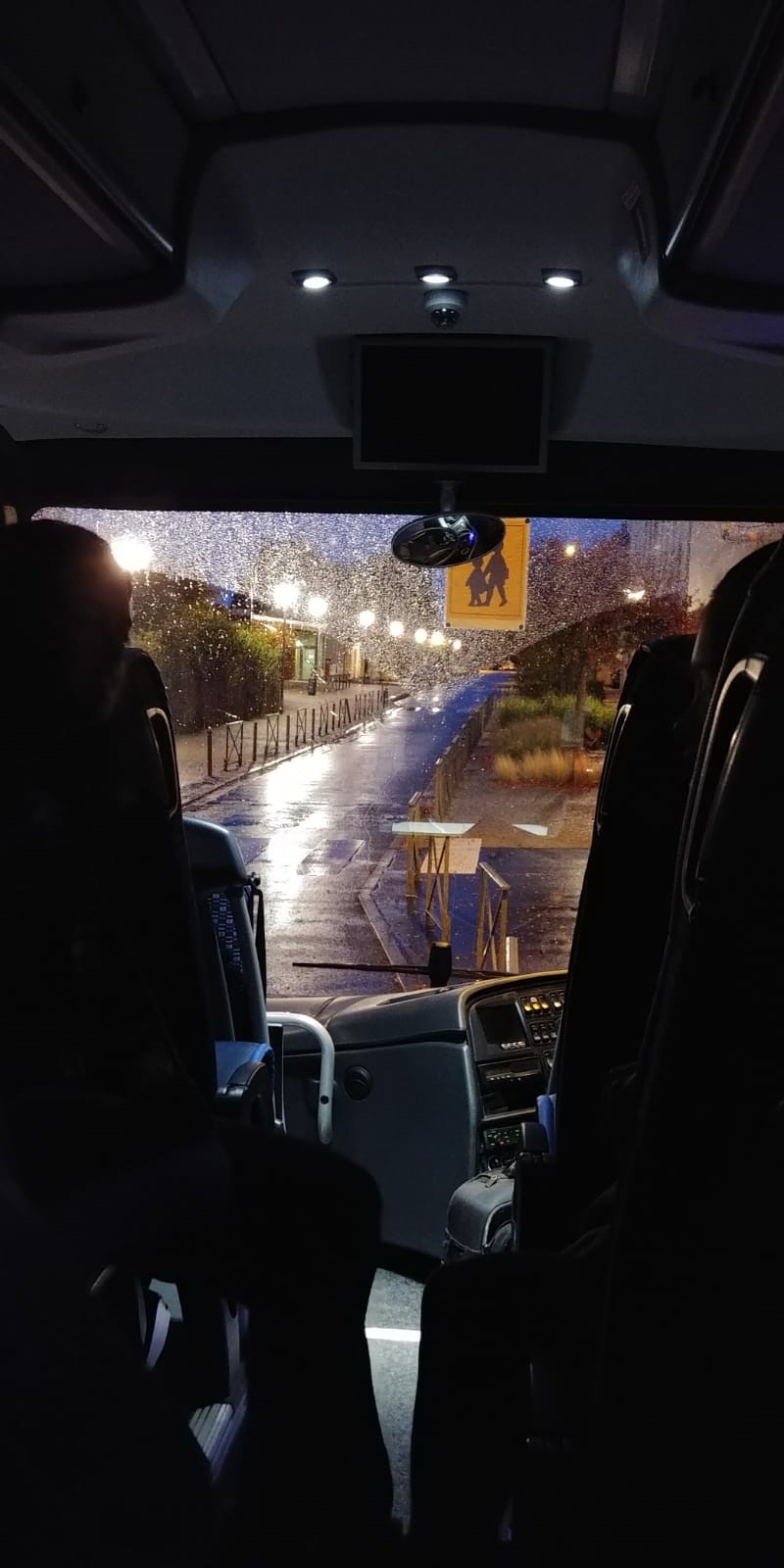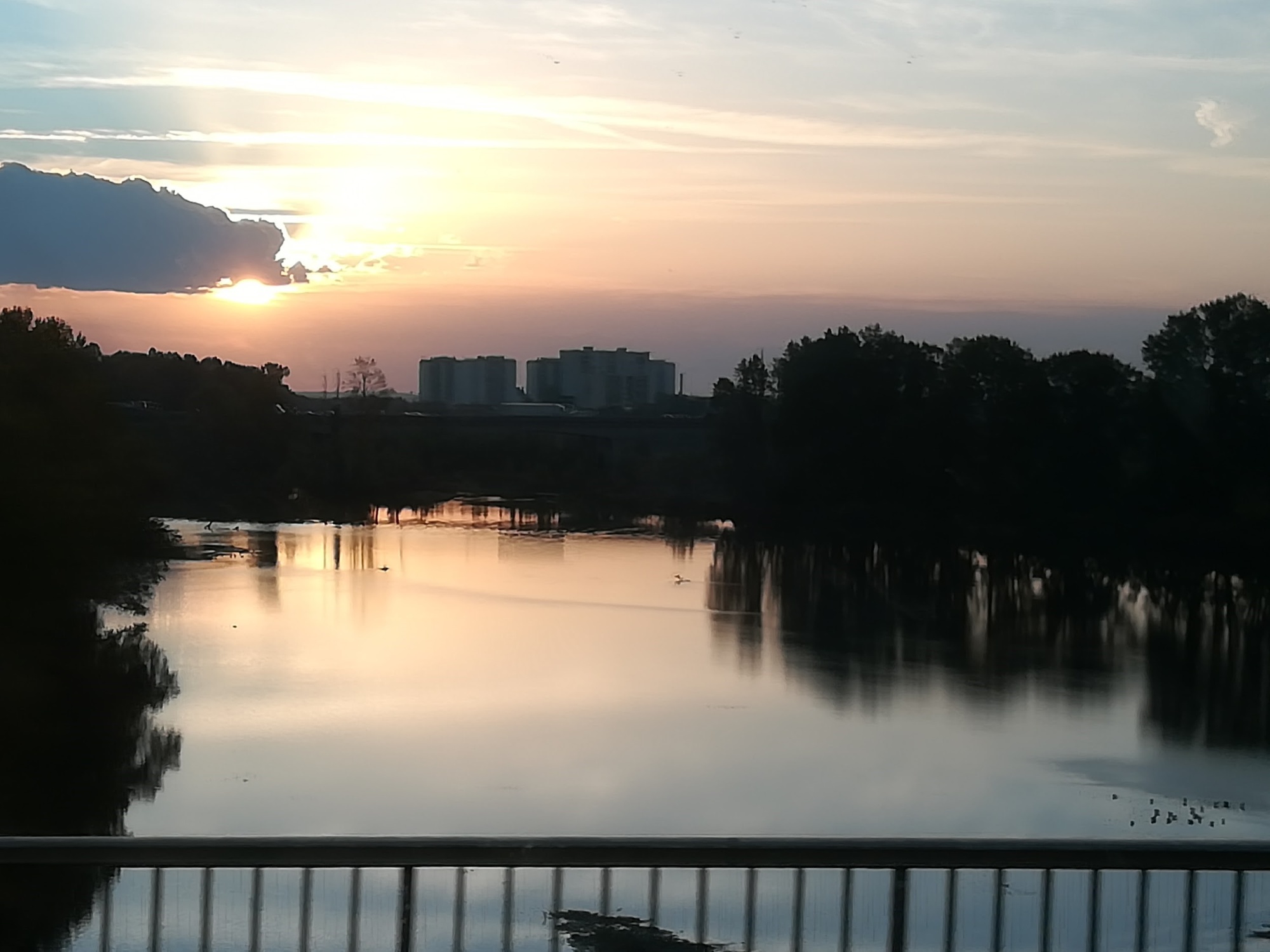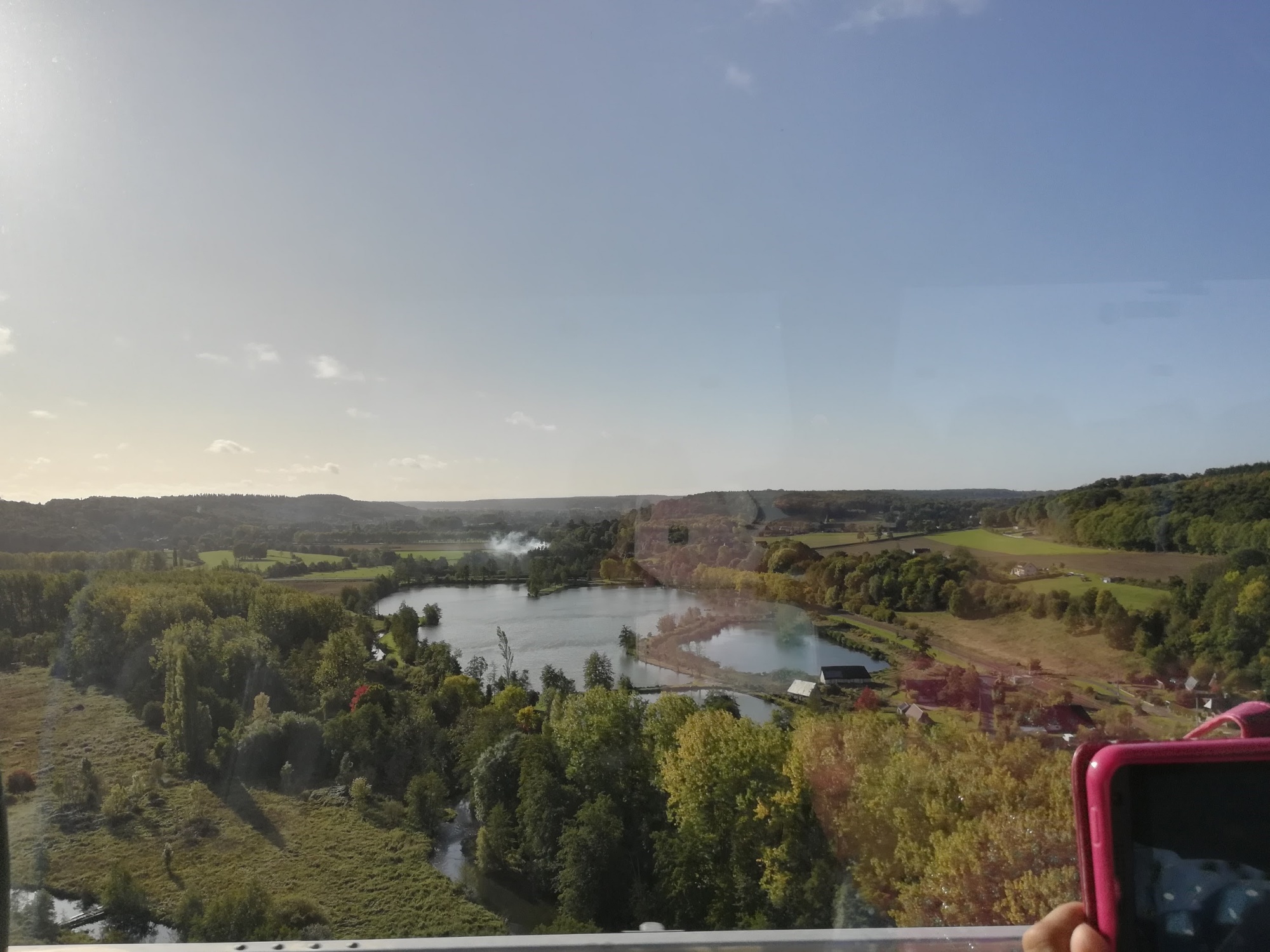 Although we were glad to be home again, there is no doubt we will miss France, its culture and its people. We were happy to hear that we had a positive impact on the wonderful people we stayed with, and we thank all the staff and other people whose time and effort allowed us to have such an amazing experience. Seizing every opportunity helped us not only with our French, but also our confidence in ourselves and in our appreciation of the world.