Harry Potter Book Night 2020
Once again the Kenservatory was transformed into Hogwarts but this time sporting the theme of the Triwizard Tournament.
The party began with everyone standing in a circle around the Goblet of Fire being careful not to cross the age-line. Students randomly picked a school badge and were sorted into Hogwarts, Beaux-Batons and Durmstrang Schools and were walked-through the three challenges to be undertaken in our version of the Triwizard Tournament.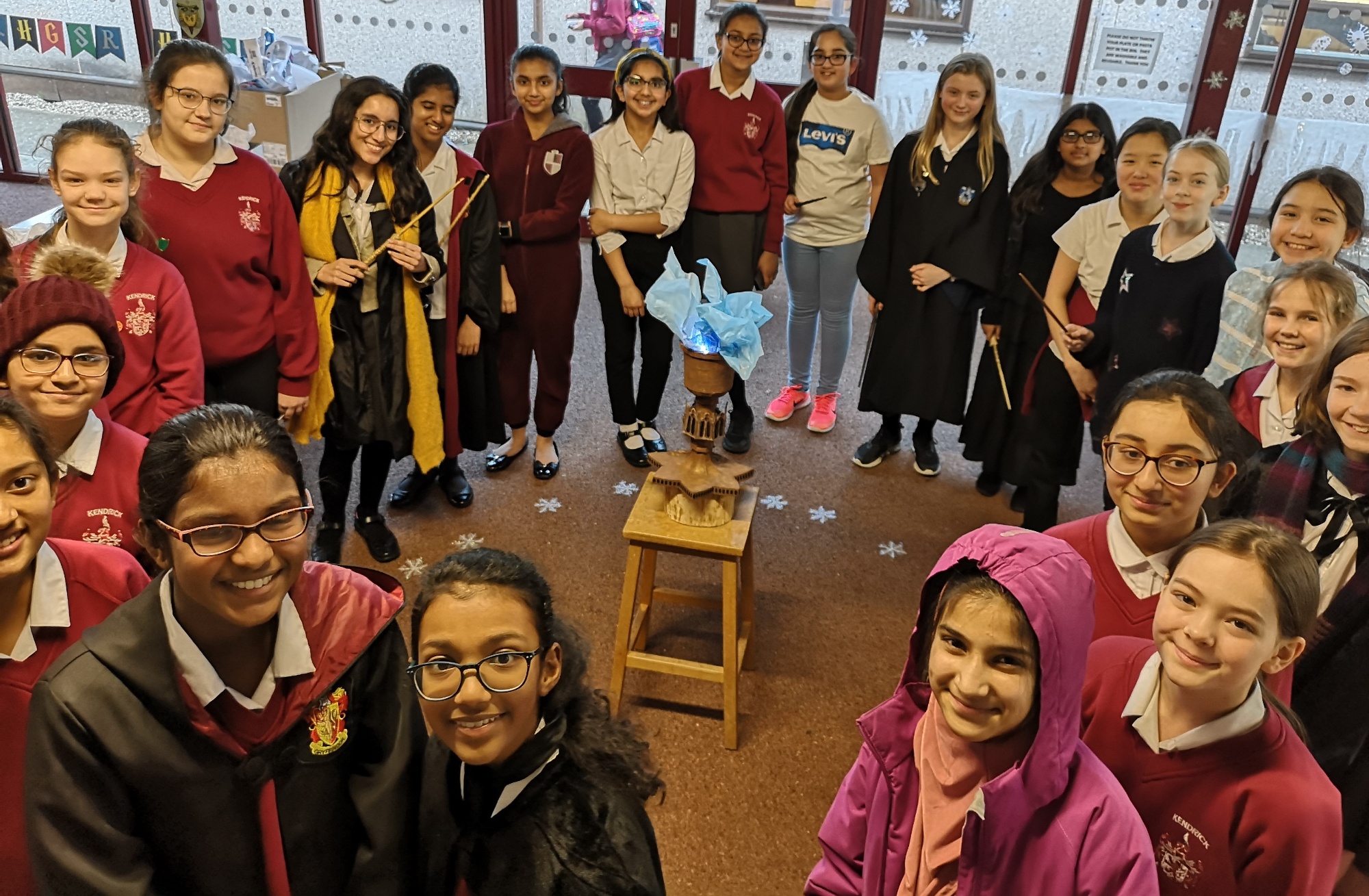 To emulate the Underwater Challenge from the book, we decided not to tie a student up at the bottom of the school pool & send one of their friends in to rescue them this time; instead we opted for a more sedate 'Save a Duck' game with the opportunity to gain points for their allocated school by finding the duck with a golden star & ducks that belong to their school. It was good fun & there were some serious steady hands as they used their wands to hook the tiny ducks from the water.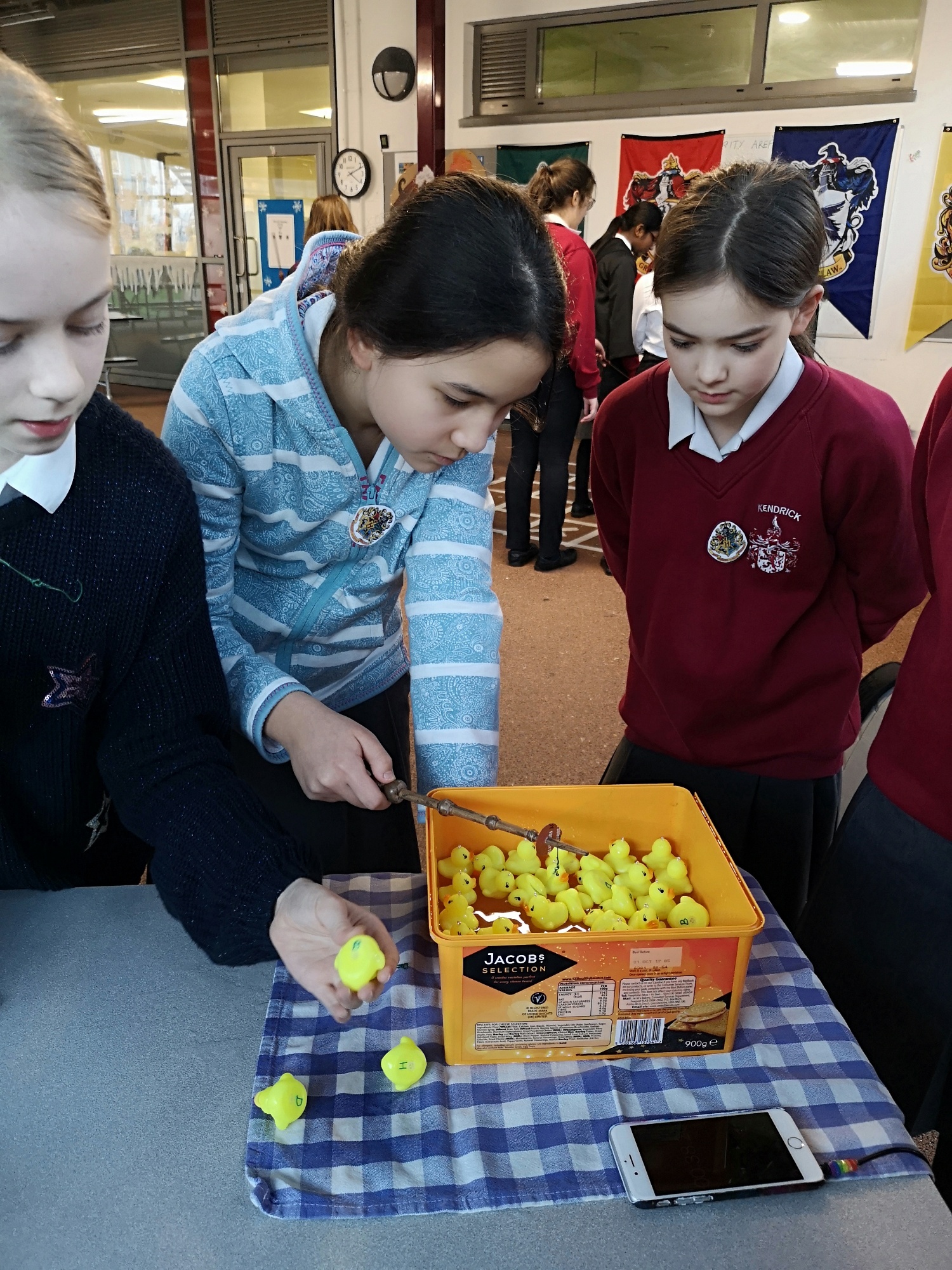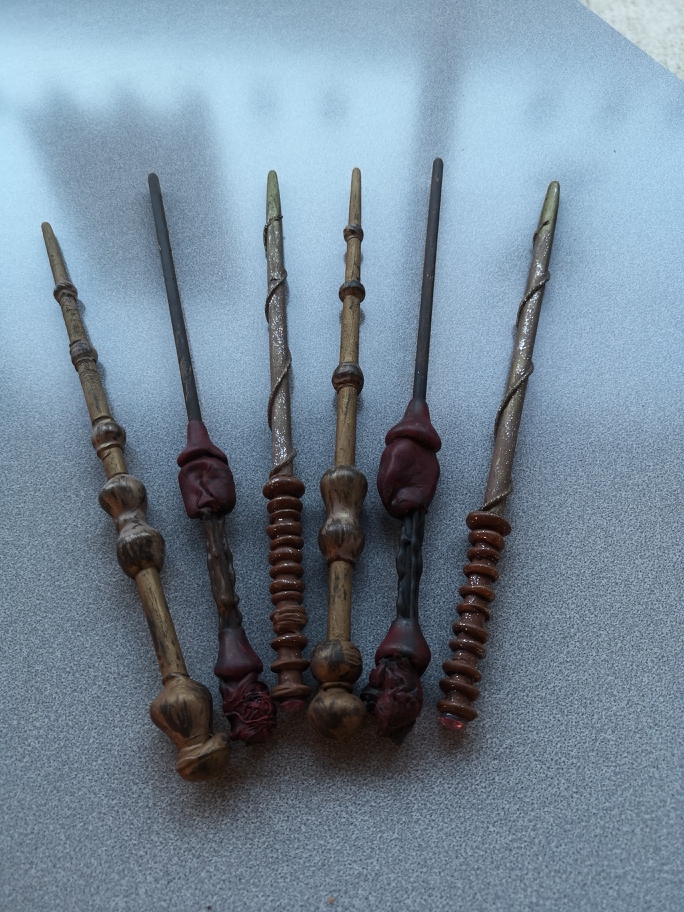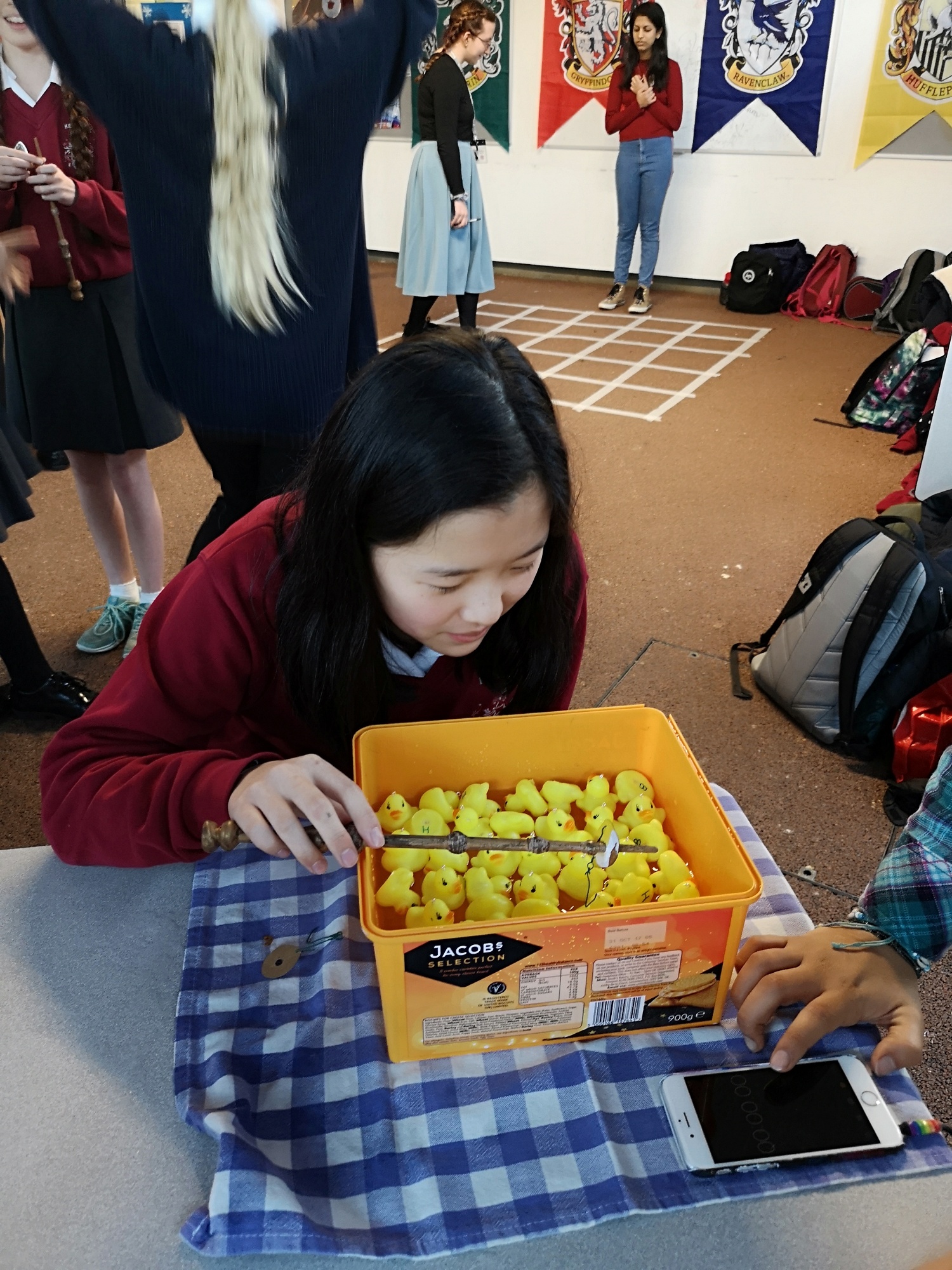 Once again the 'Retrieve an Egg from a Ferocious Dragon' challenge looked to be a health & safety nightmare, so we chose a challenge where each team picked a willing candidate to become a dragon while the rest of the team 'dressed' them using the contents of a recycling bag! This was fished off by the 'dragon' strutting their stuff down an imaginary runway & striking a pose. This resulted in lots of giggles and clapping.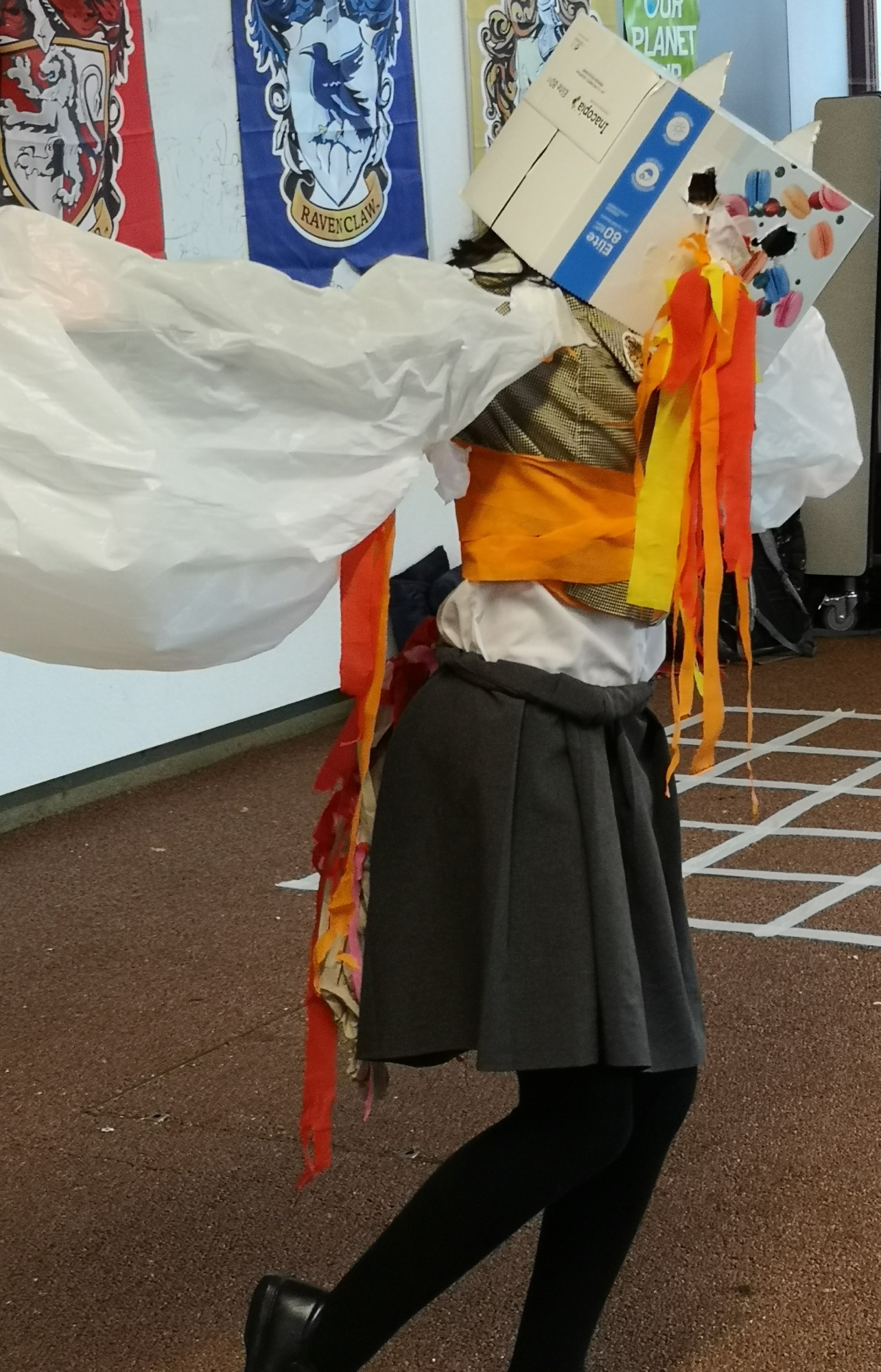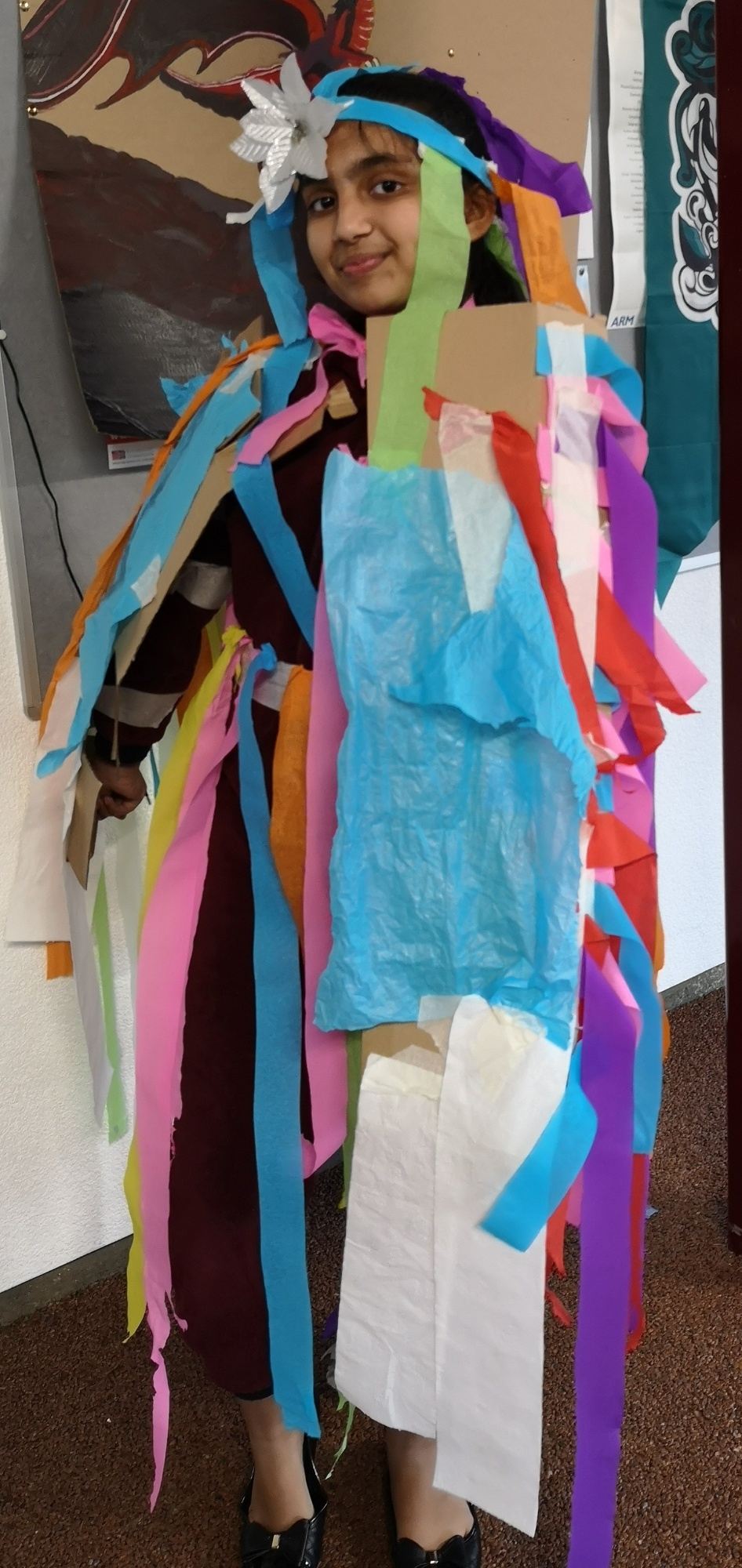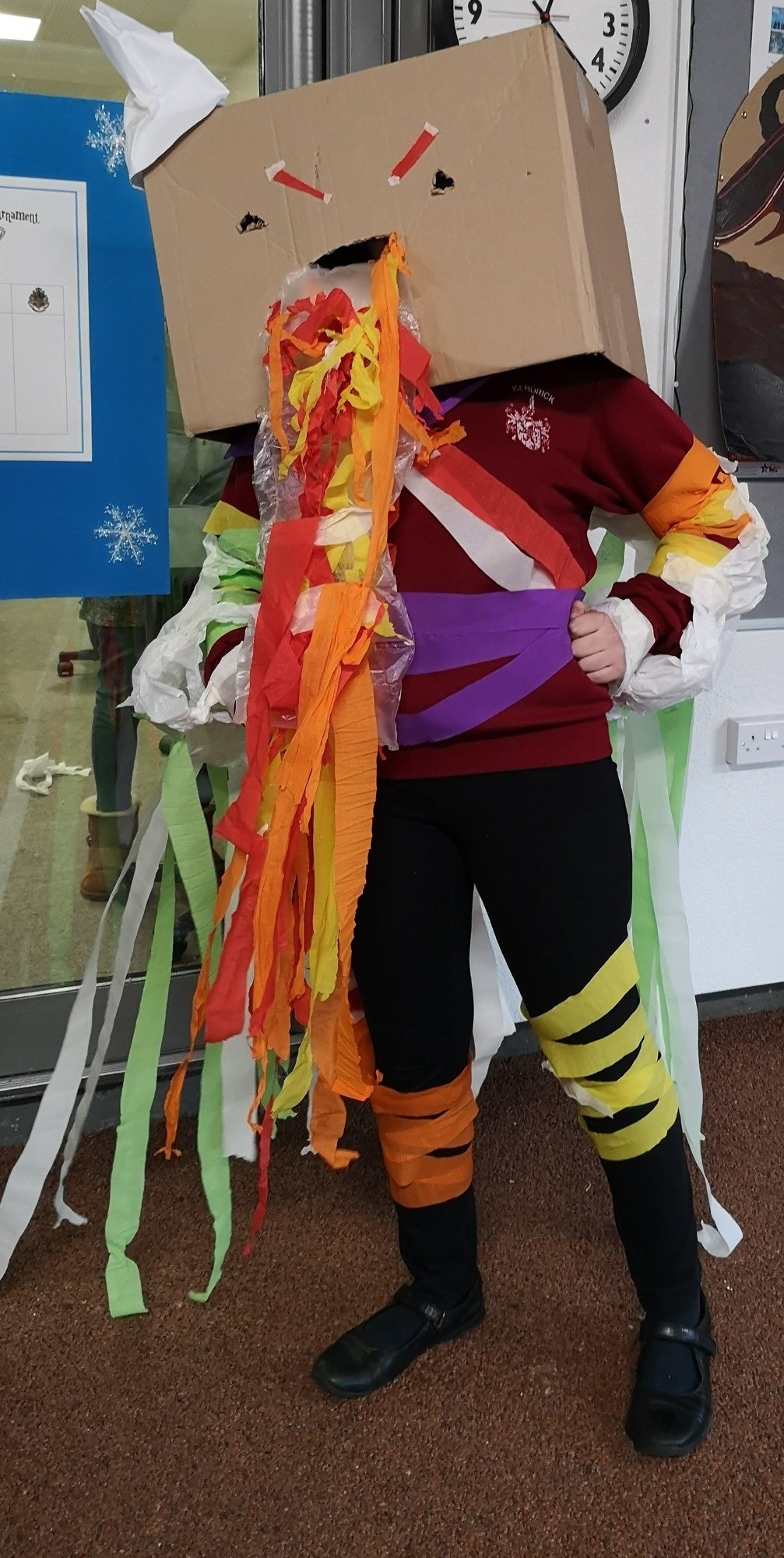 The Triwizard Tournament wouldn't have been authentic without the maze challenge. Ours was less hedge and more masking tape on the ground, but it did test the memory of the students as they tried their best to find the correct route. The least moves won.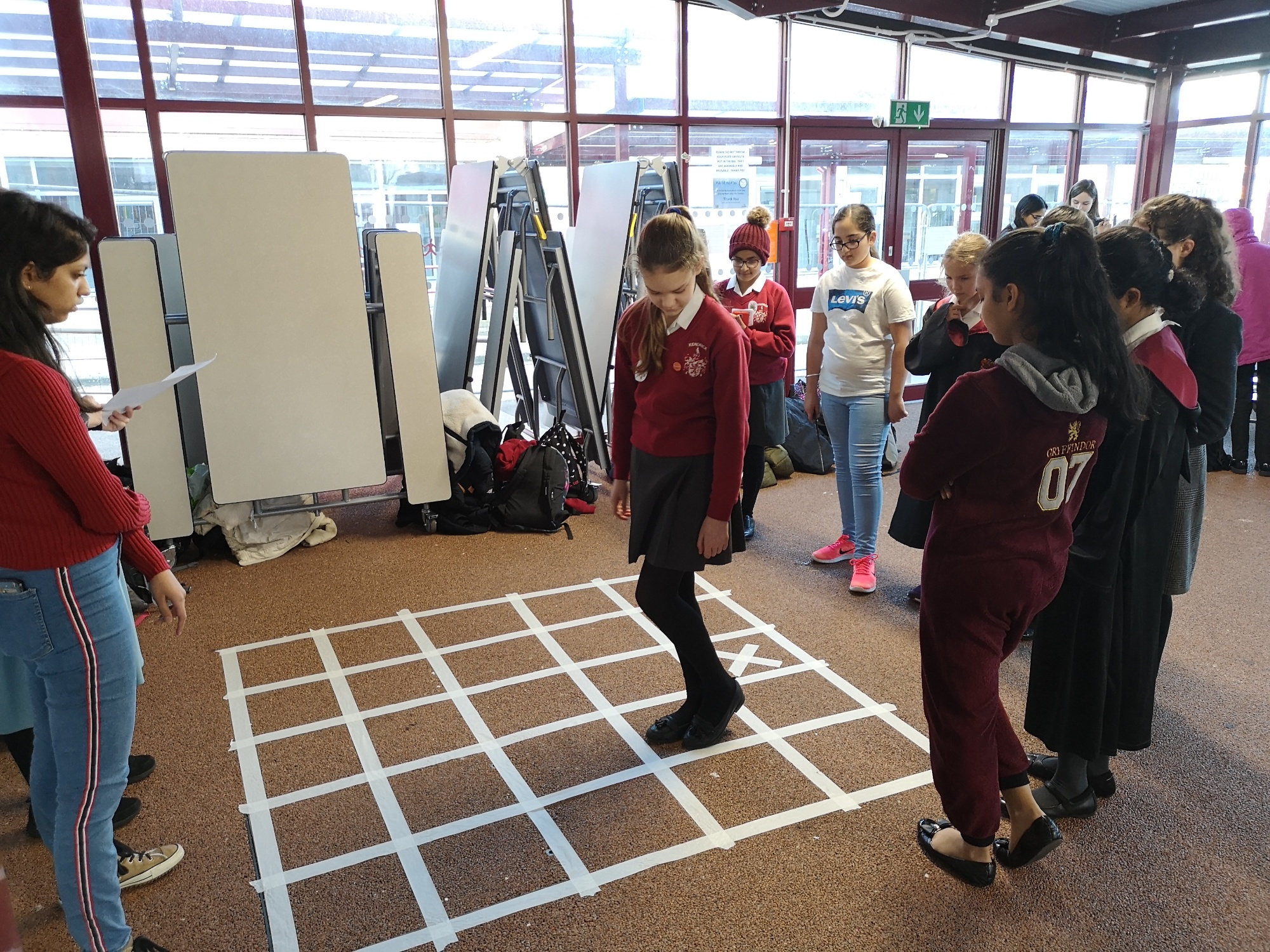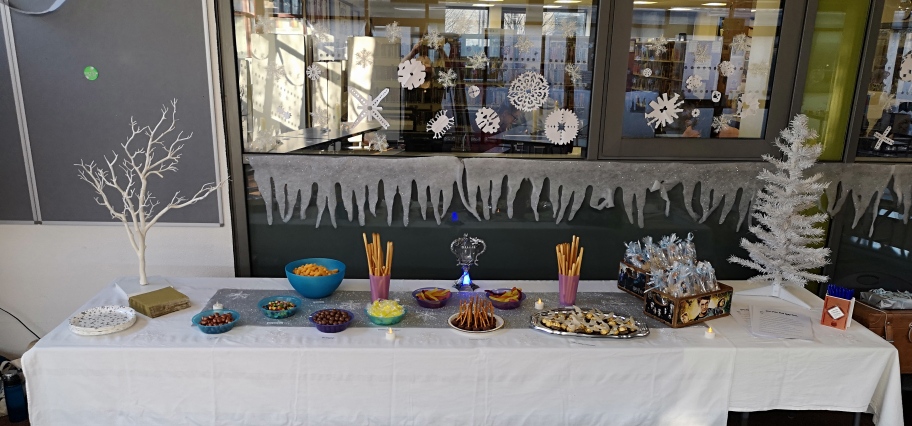 While the scores were added up, our budding young wizards snacked on some Harry Potter themed party food such as Owl Droppings, Broomsticks and Starter Wands and took part in the individual quiz. They really showed off their Harry Potter knowledge, but Chloe from Year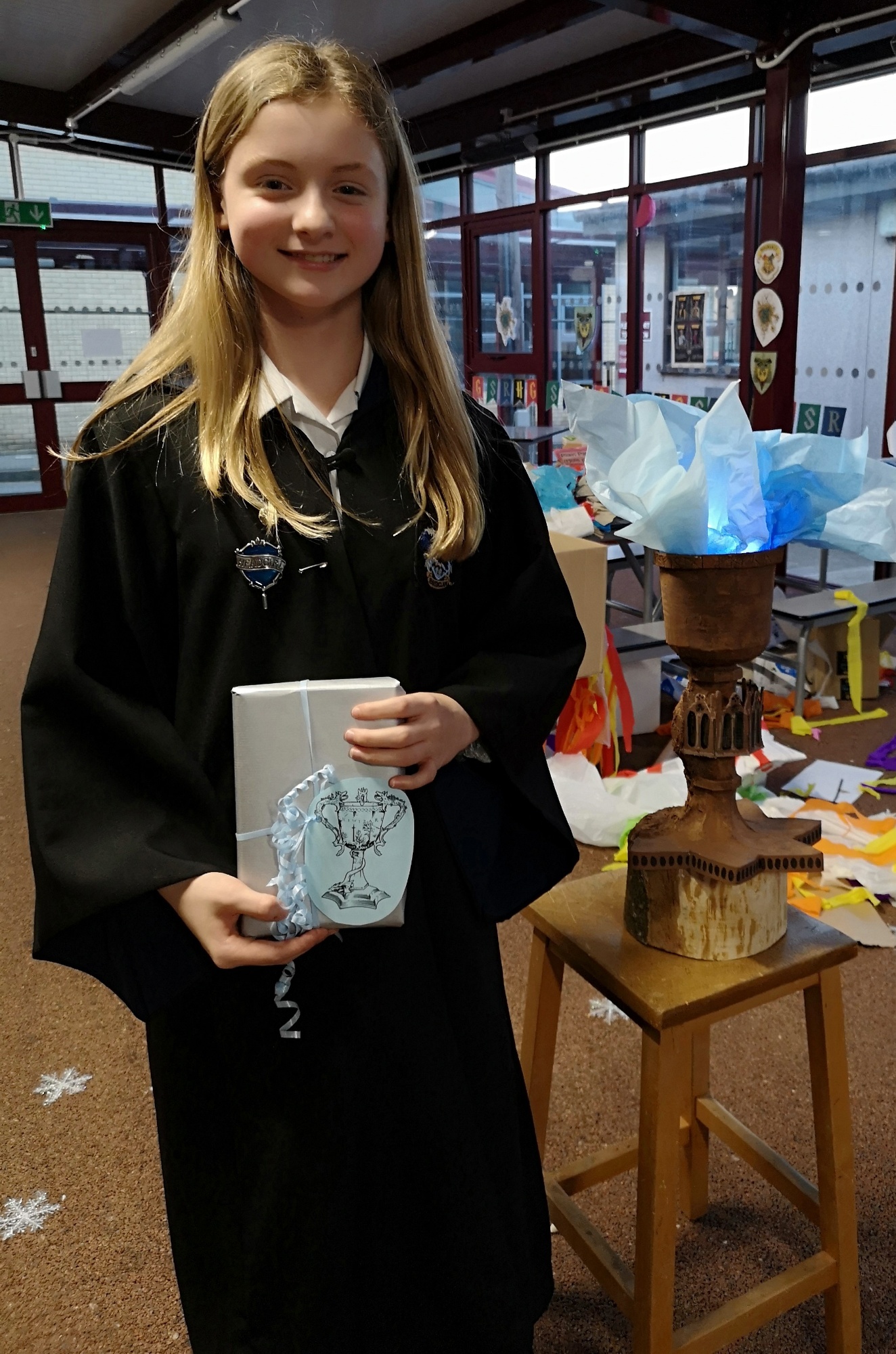 7 would have made J.K. Rowling proud with her winning Quiz paper! Well done Chloe!
Students finished off the afternoon with some Yule Ball style dancing before heading home to their muggle families to tell them all about it!
Congratulations to Chloe, winner of the Quiz!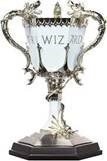 And a huge 'well done' to members of Hogwarts School for winning the Triwizard Cup 2020!