Year 9 Careers Activity Competition
On profiling day, one of our activities was to go to the library and look at some of the career's resources. I hadn't looked at them much before, but the library has a wide range of books about choosing careers, what qualifications you need and what careers relate to specific subjects at school.
I particularly liked the books about careers linked to different subjects, because they gave some interesting ideas about jobs that you might not think would be related to a subject you like. It also gives the skills and qualifications that are important to the job and a description of what the job means. The library careers section also has books that are focussed on universities and the courses that you can take and has leaflets that give you names of websites you can go to for more information.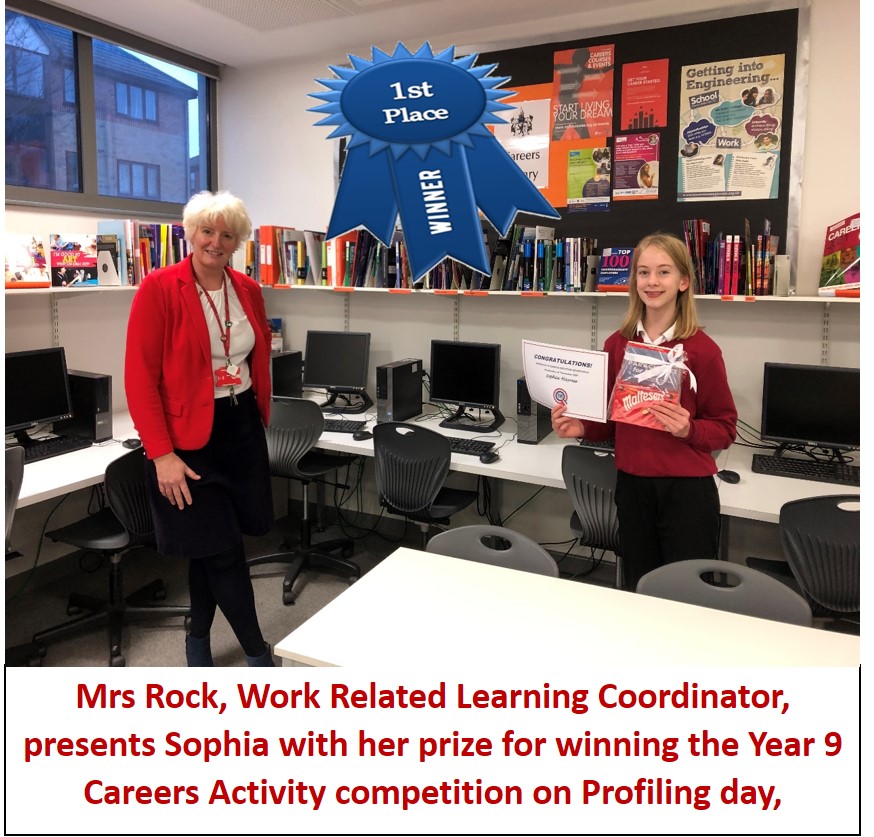 Overall, the library has a lot of informative resources that can help you to consider interesting careers and understand what it takes to get those jobs.
Sophia