Student-Run Uniform Shop
On Monday 21st March, we had the first opening of the Kendrick second hand uniform shop. It was a successful event, and we had managed to raise £51, which will go towards the school. Our first experience in running the stall was extremely positive, as the shop proved popular with the students, and we managed to sell many items. We are extremely lucky to be able to have a student-run shop in school, and we really enjoyed interacting with our peers; overall it was an enjoyable experience.
We think that buying a second hand uniform is a great alternative to new clothes, as reusing clothing is better for the environment as it reduces landfill and conserves energy and being environmentally friendly is something we as a school consider one of our topmost priorities. Not only is it beneficial for our planet, it is also affordable and of good quality. When compared with full priced uniform shops, the difference in price is quite evident. Finally, all the profits raised come back to the school and students, improving the opportunities. It is clear that buying from the second hand uniform shop has many advantages for not only the school but also the students.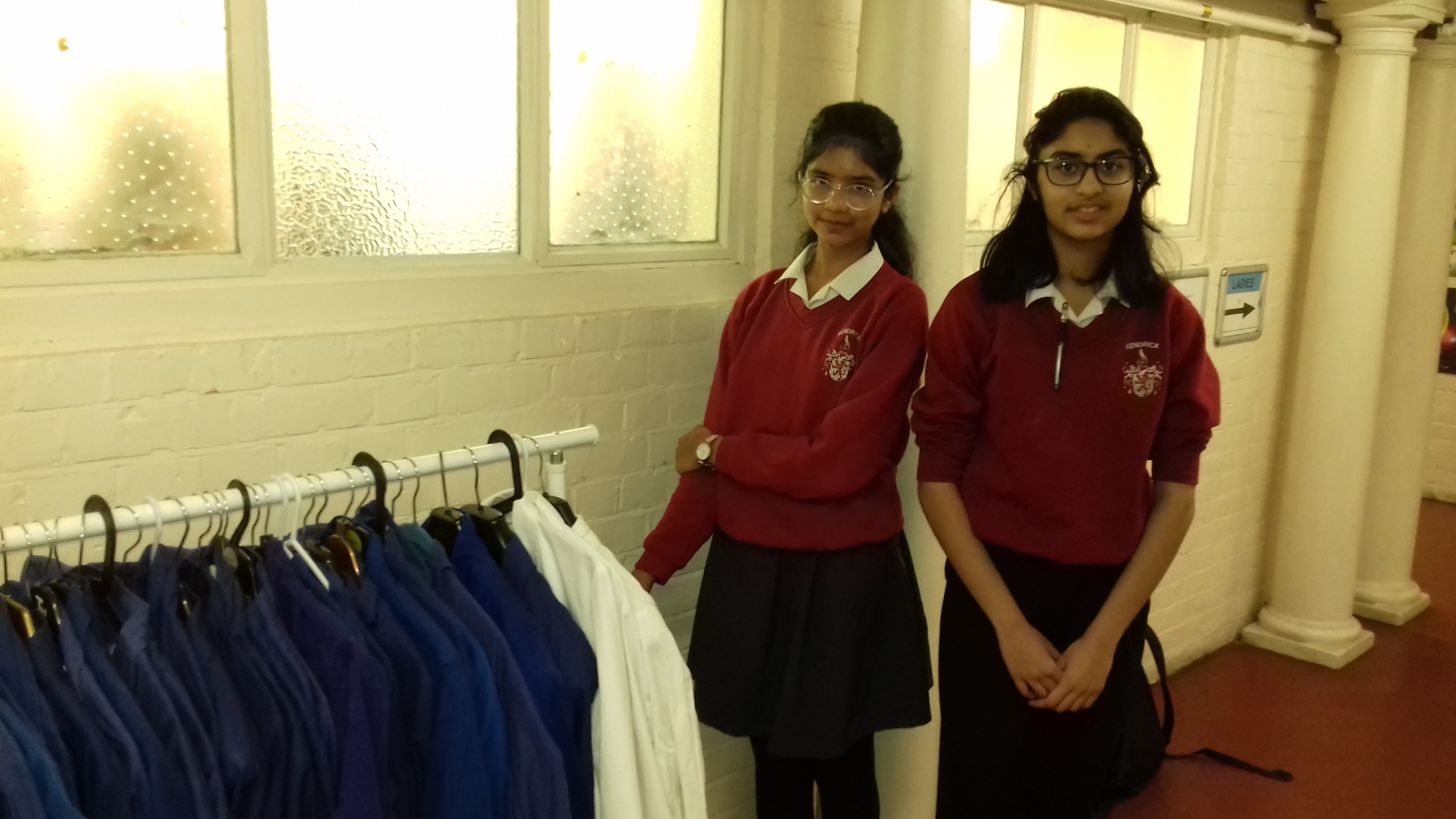 We plan on continuing to run the shop in school every Monday Week A during the second break. It will be located in the Servery, where we will sell uniforms and students may also take a complimentary sweet with them if they like. We also sell new science goggles which the students may purchase if required. For students wanting to purchase a uniform, an up-to-date stock and price list will be available in the Second Hand Uniform folder on the Sharepoint homepage.
Vaani, Ketaki and Zoya