Year 10 Trip To France 2022
After waking up in the early hours of the morning, we embarked on a 12-hour journey, which was the start of our week- long adventure. A fascinating part of the journey was the Eurotunnel Le Shuttle which is a really fast train that transported our coach from England to France. Onboard the shuttle, we could get off the coach and stand in a large room whilst it was moving. It took us around half an hour to get from Dover to Calais which was quicker than we expected.
Monday 10th October
After a wonderful spread for breakfast, we journeyed to the centre of the beautiful city of Tours. While taking in the sights of the city centre, we walked to the language school where we were welcomed by our respective teachers. We enjoyed three hours of learning in a French school which was different in some aspects. We then set off on a scenic coach journey to Chenonceau. On the way we passed a reminder of home, Ikea. At the château, we ate our delicious packed lunches, had an interesting time understanding the French bin system - thank you to Madame Roujansky who helped us out. We then had an audio tour of the château, listening to many interesting facts about the château's history. We were allowed anywhere on the site, apart from the well-kept grass, and enjoyed activities like a maze, walks around a vegetable garden - taking lots of pictures of course. Some of us even enjoyed the café, especially the tarts. After exploring to our heart's content, we returned to our amazing host families, where we ate dinner, played board games and went to bed.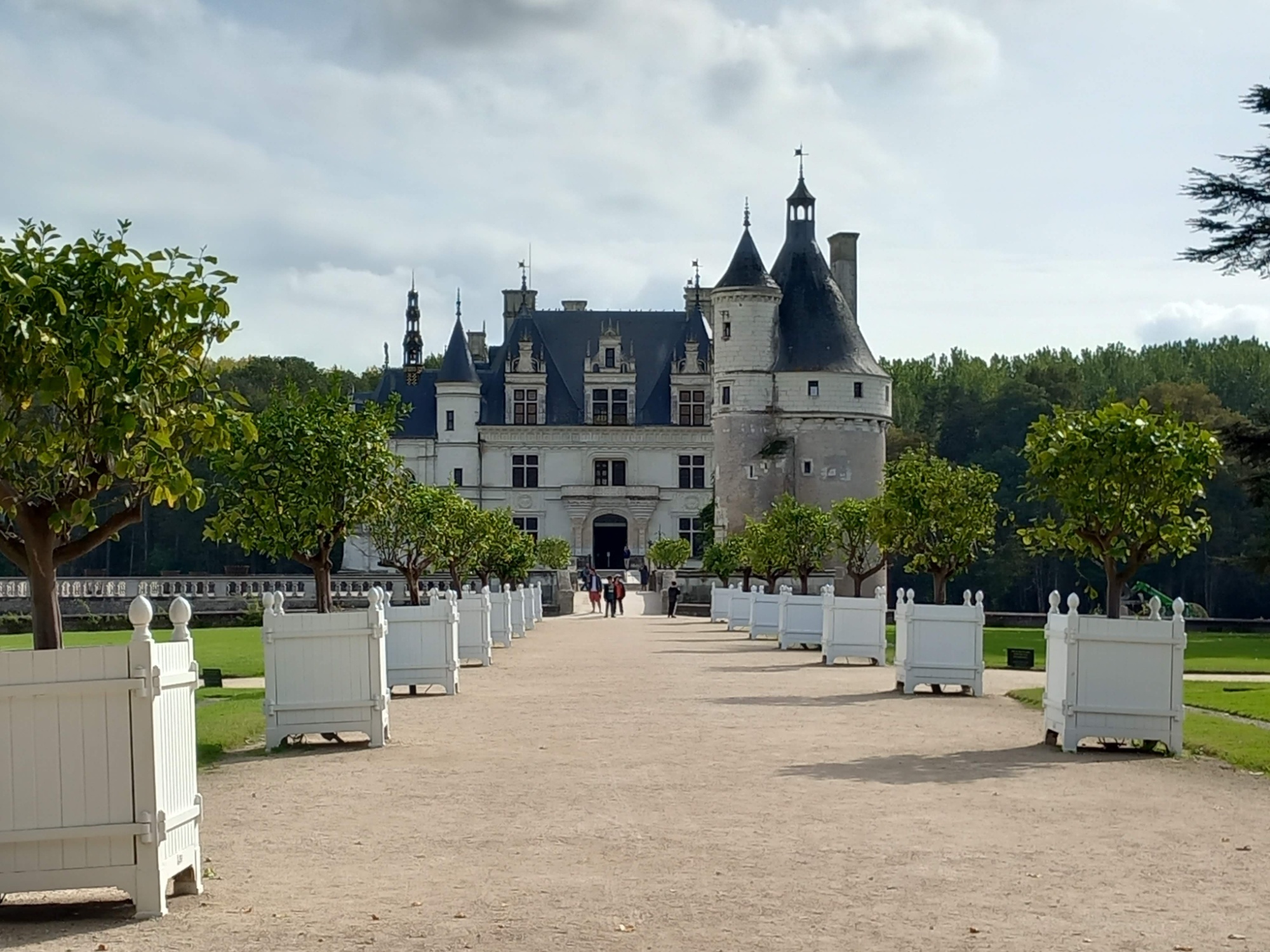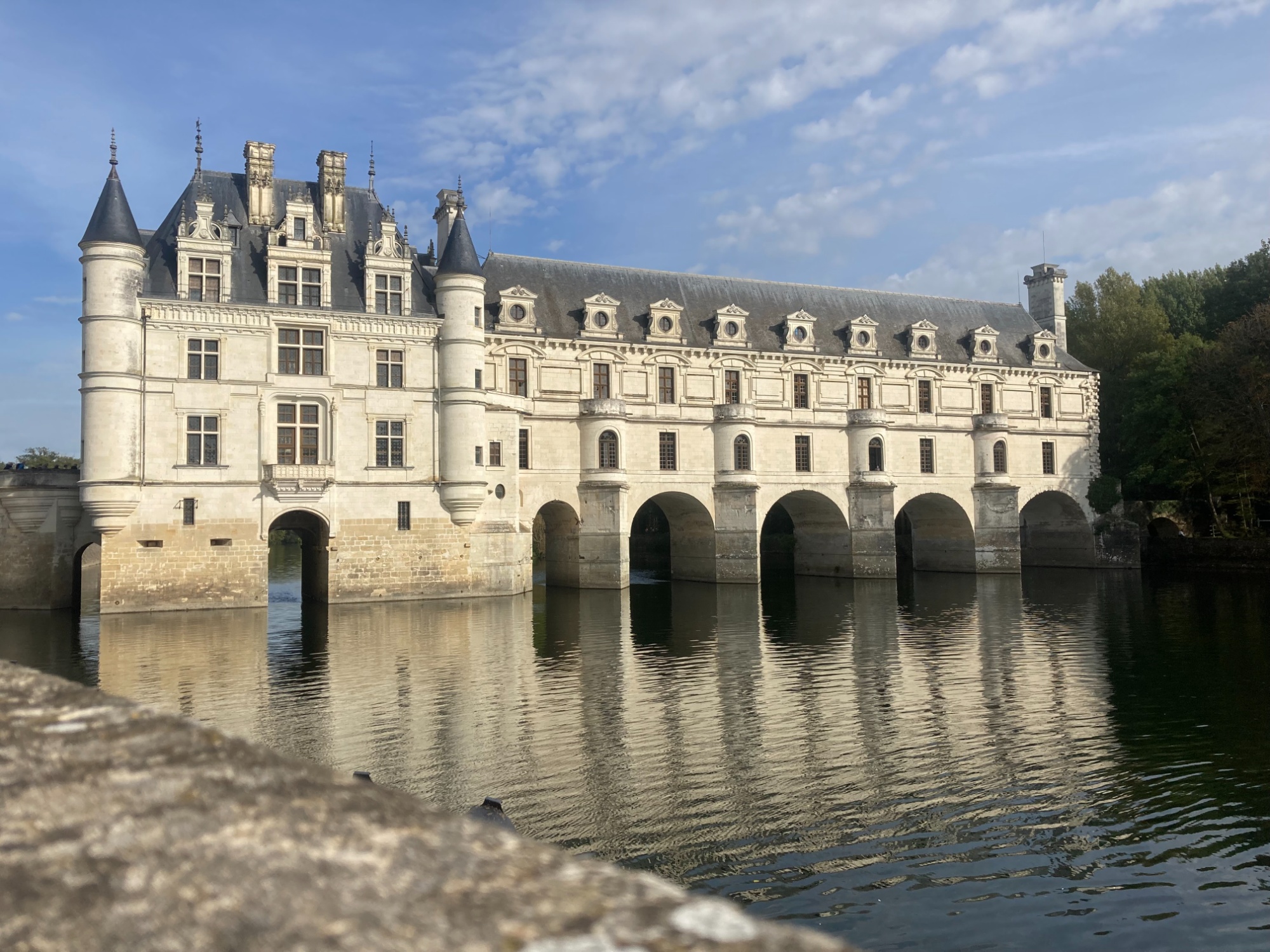 Tuesday 11th October
After having another wonderful breakfast made by our host families - which included toast, cereal, brioches, croissants, crêpes, we set off at 8am to have our second language tuition session. We learnt more about French culture and talked about the national celebrations and traditions they were famous for. Three hours later, we headed back to the coach to Le Clos-Lucé in Amboise: also known as Leonardo Da Vinci's last residence. But before that, we went to Pont de Tours to have our lunch which was a pretty, scenic view.Once we had our lunch, we walked for a bit uphill to reach Le Clos-Lucé. It was huge, almost the size of a castle! In it there were many of Leonardo's most famous inventions and there were models to show how they worked. We were also given a 61-page booklet which we were encouraged to complete. We were able to understand most of the booklet, that was written entirely in French. We found this surprising and showed us that either we weren't that bad at French or that this trip was starting to help us with our French already! Our 'homework' for that day was to choose one of the models and make a mini presentation in small groups on how they work and what they were made for (all in French, of course!). This was an extremely enjoyable experience. We still had some time left after we left Le Clos-Luce, so we got to go shopping. Quite a few of us got ice cream - they came shaped like a flower, and you could even have a macaron on top! There were many souvenir shops too. All in all, this day was very eventful, informative and fun.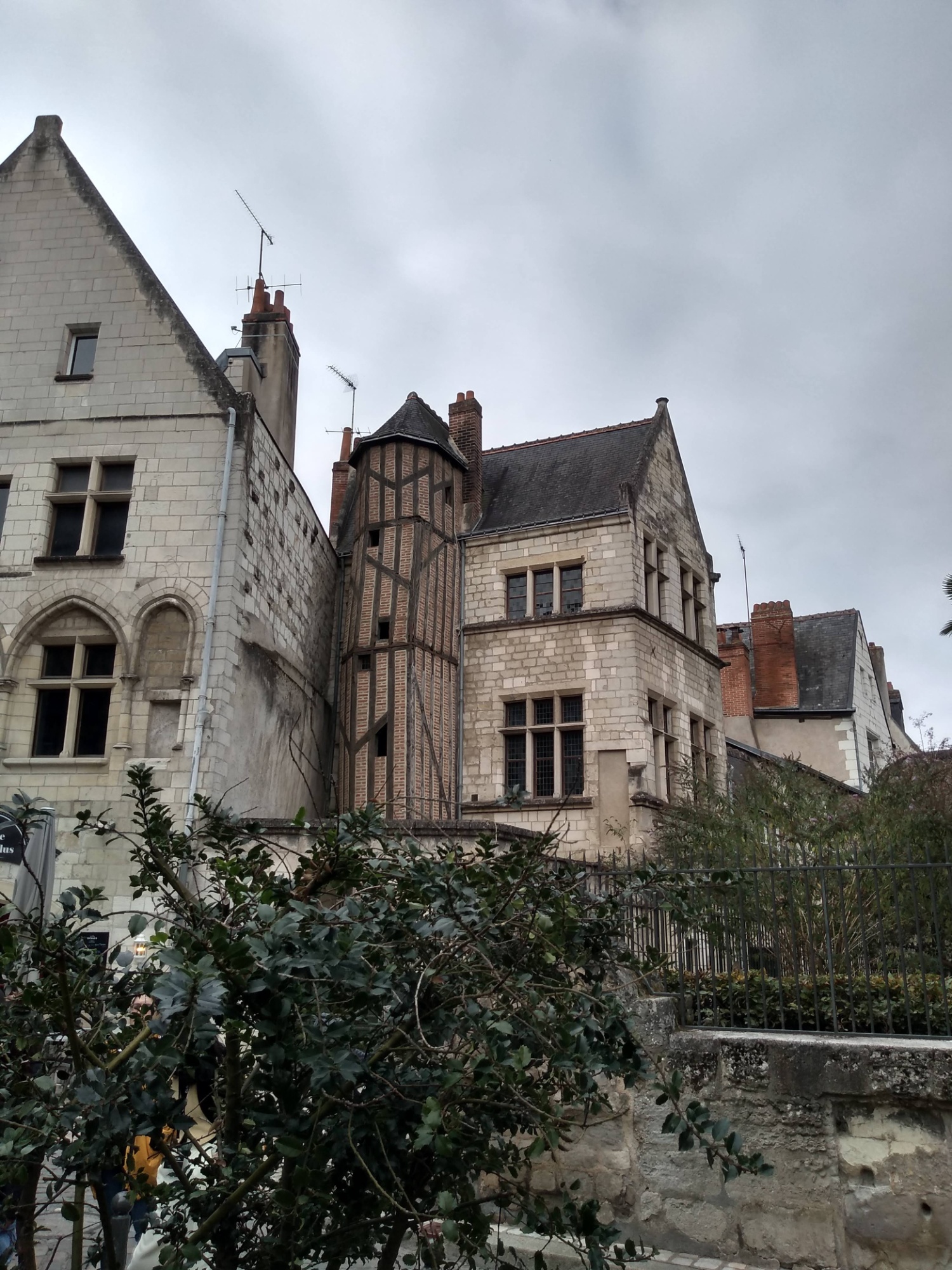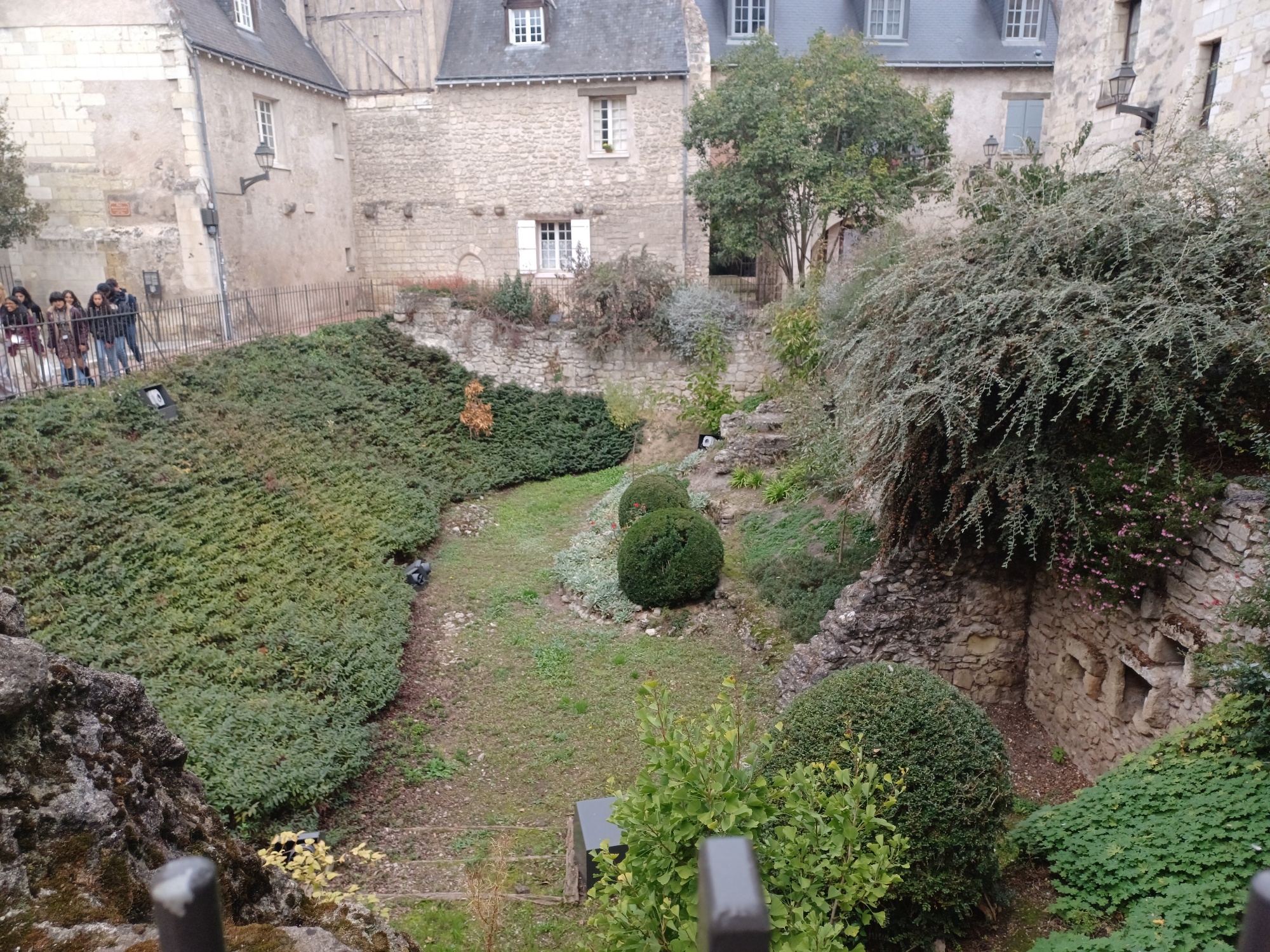 Wednesday 12th October
Wednesday was the last day of our language classes which, in the words of Yannick, one of our teachers, was 'un peu triste'! We received some more tips for speaking French and during one of our breaks, we had a little party to celebrate the birthday of one of the students who was also on the French trip. Later, we received certificates for our time at the French school and our French proficiency.
After saying goodbye and a big thank you to our teachers, we set off on an excellent tour of Tours, led by Madame Pilia-Jones. Here are some pictures of the places we went and a few fun facts about them:
We started with the Romanesque and Gothic architecture presented around Tours. We admired the staircases and moved quickly, encouraged by Mr Crowther.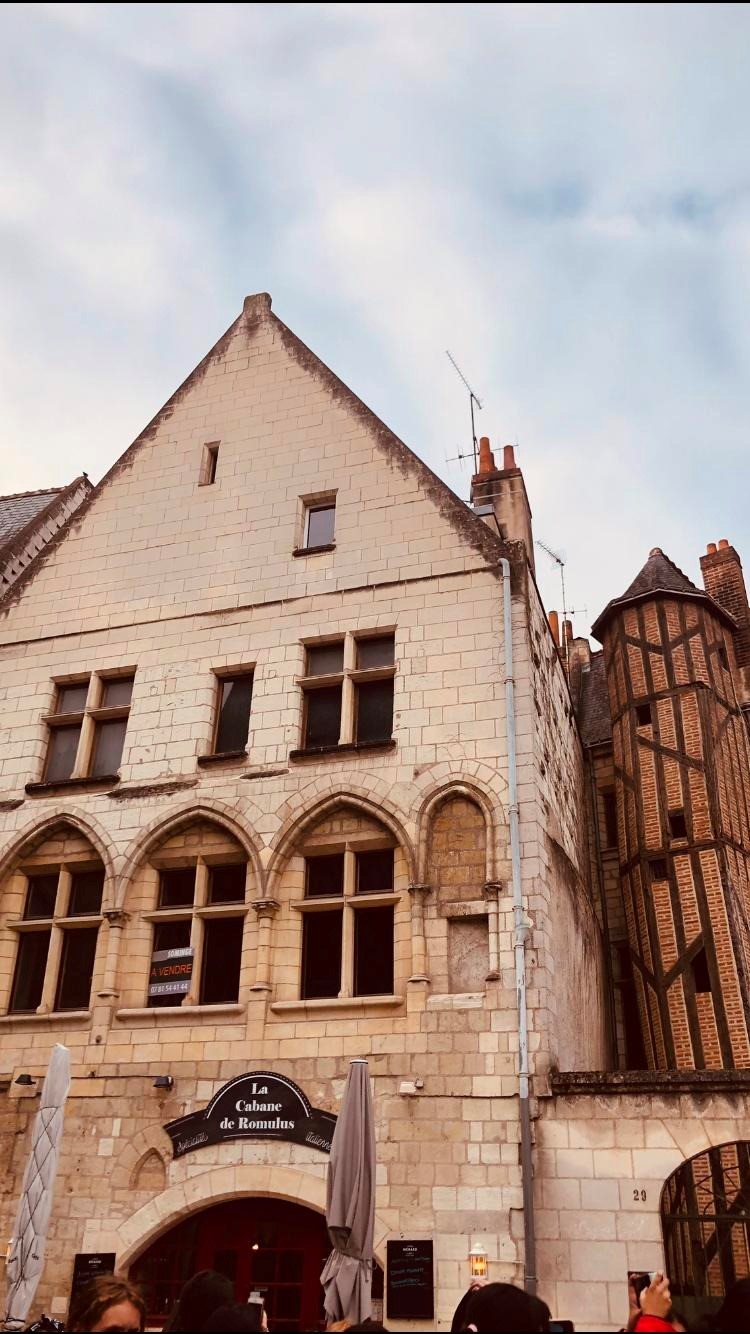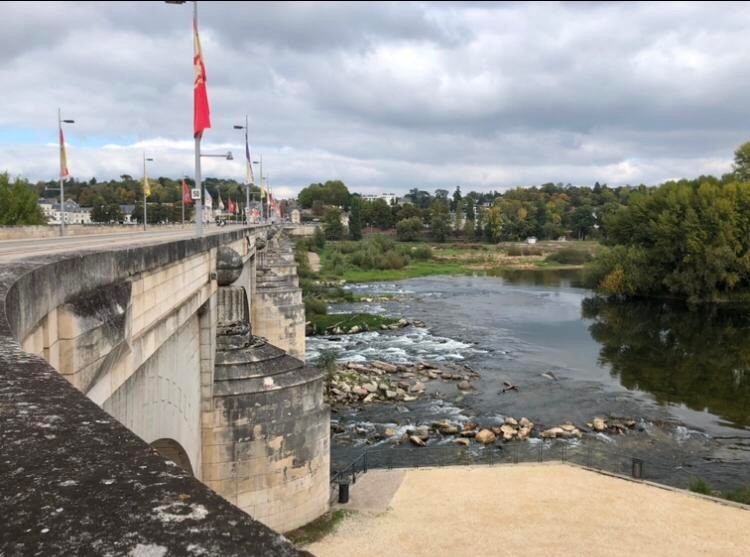 We saw the River Loire, one of the largest in France and where 300 Catholics drowned during the Reign of Terror at the time of the Revolution.
We also visited the Cathédrale Saint-Gatien, and appreciated the beautiful stained-glass windows that represented an old form of storytelling. Madame Pilia Jones also showed us Le Tombeau des Enfants de France, and explained some history of the French monarchy.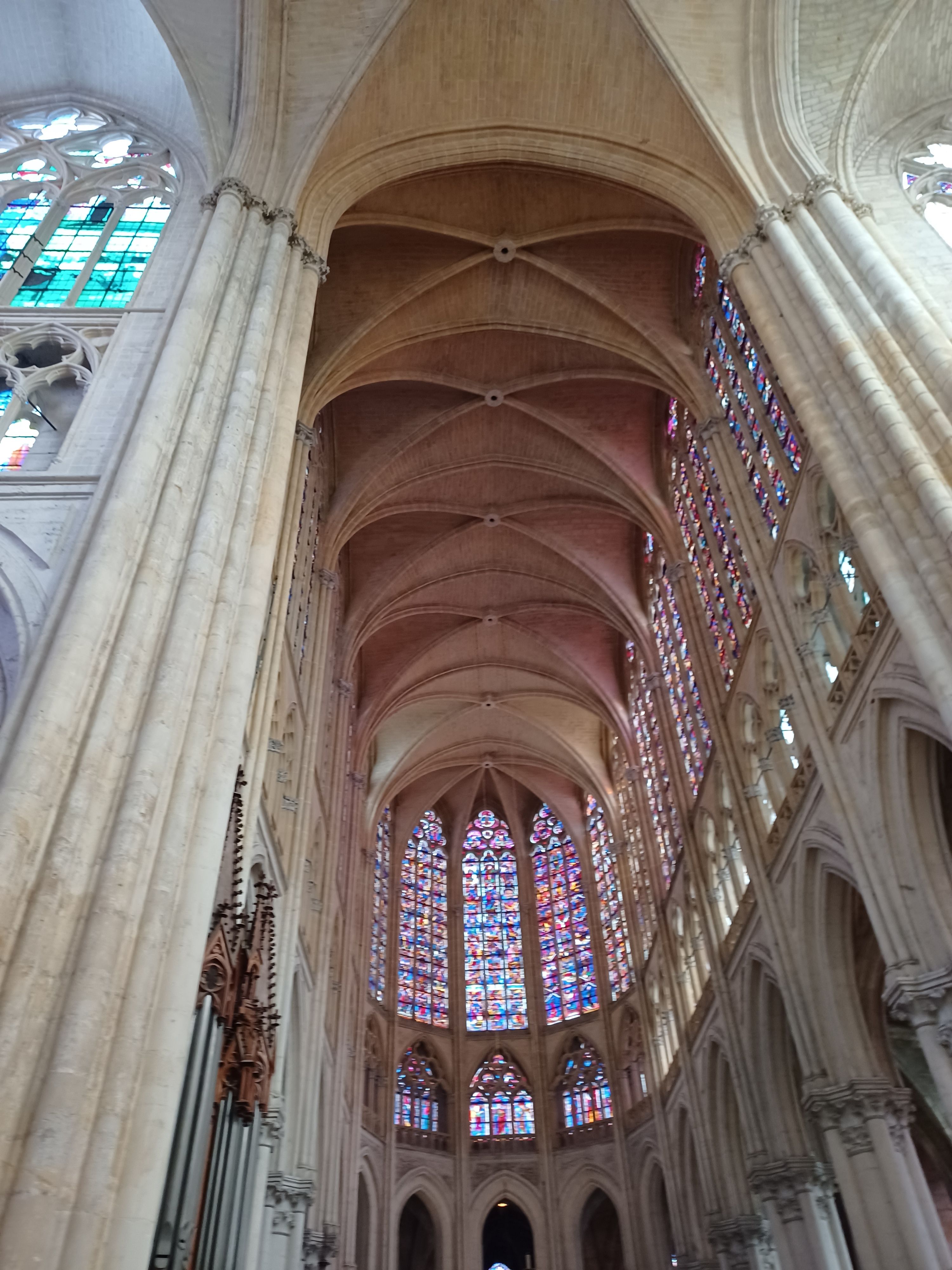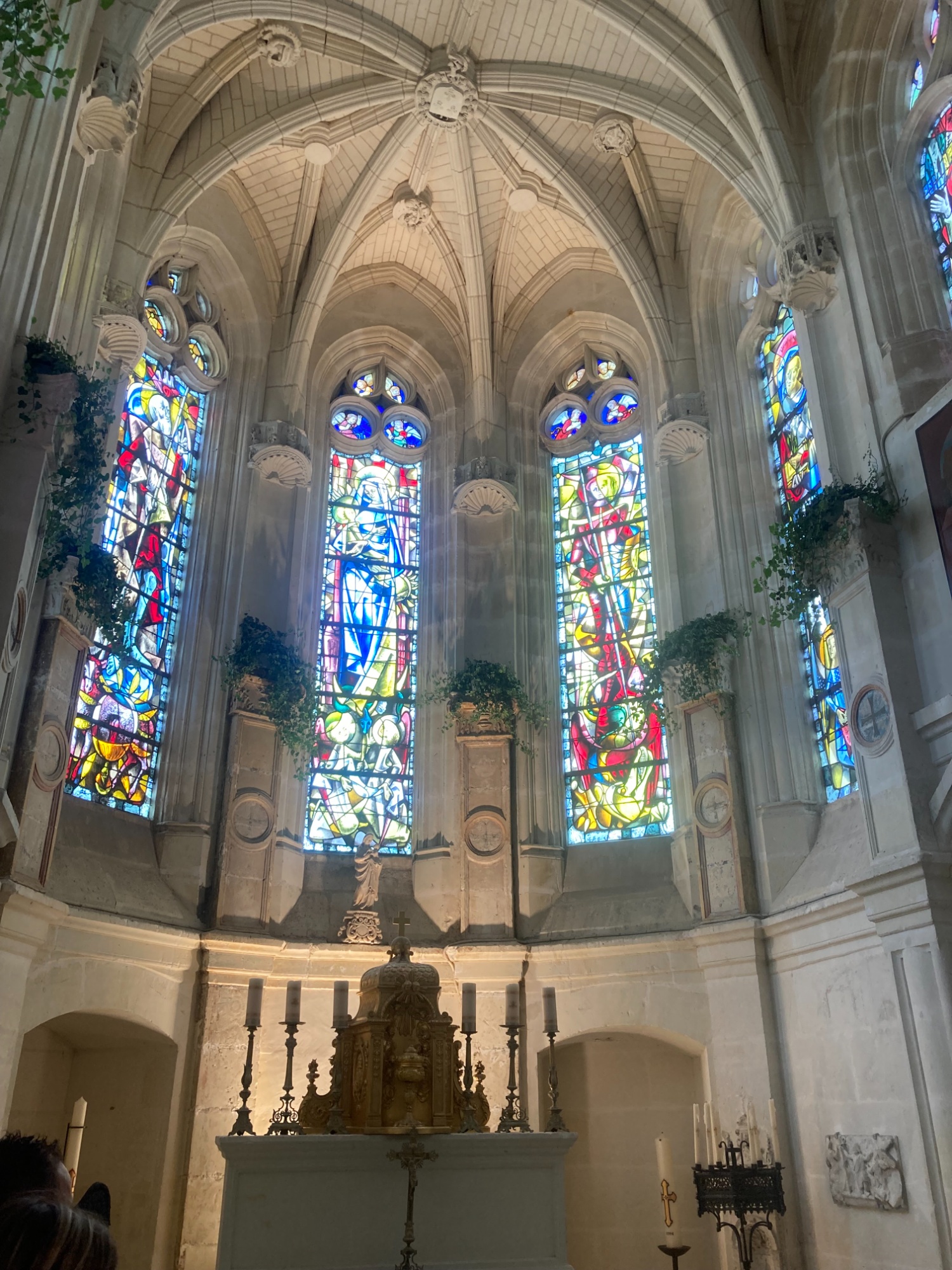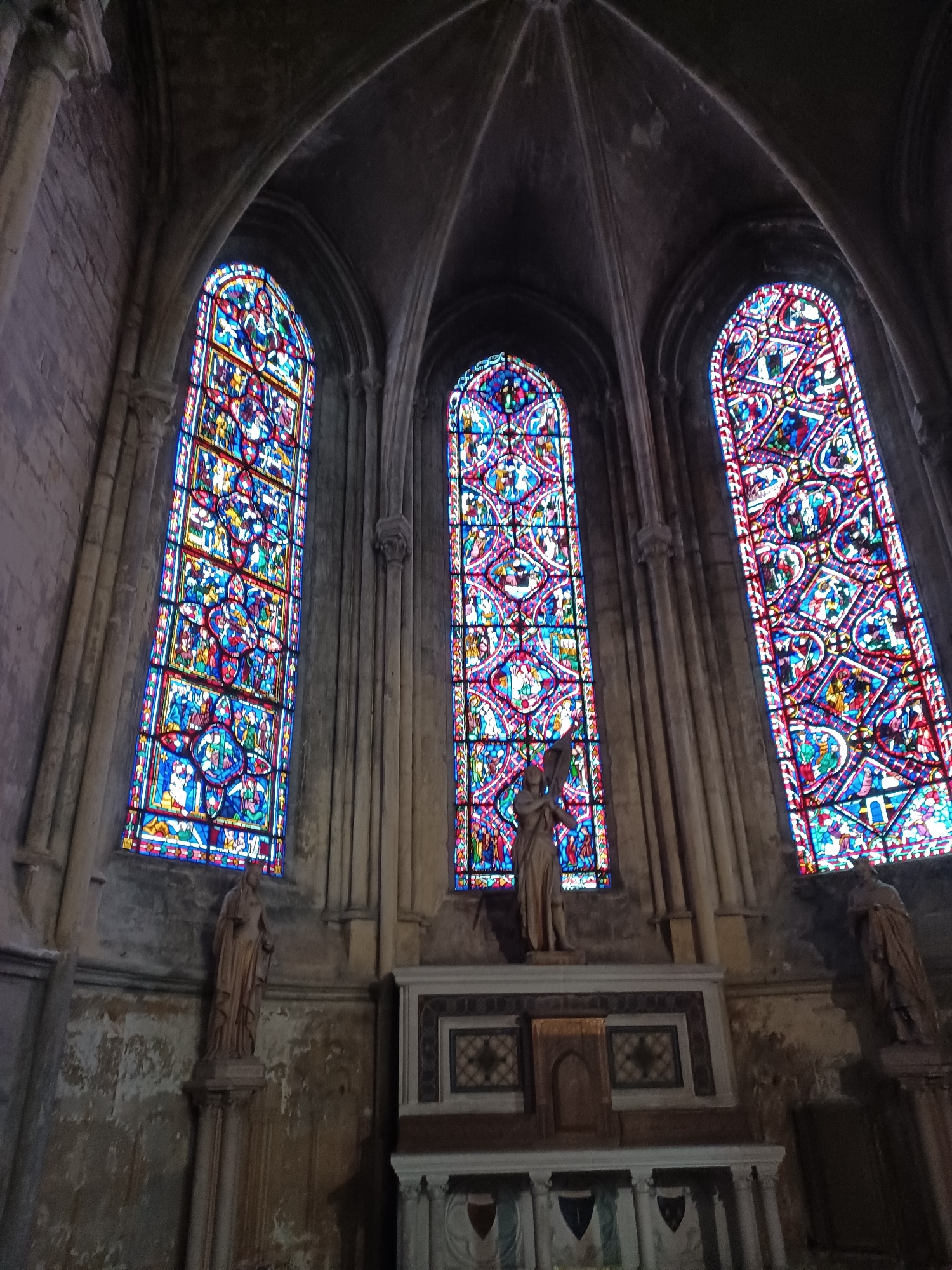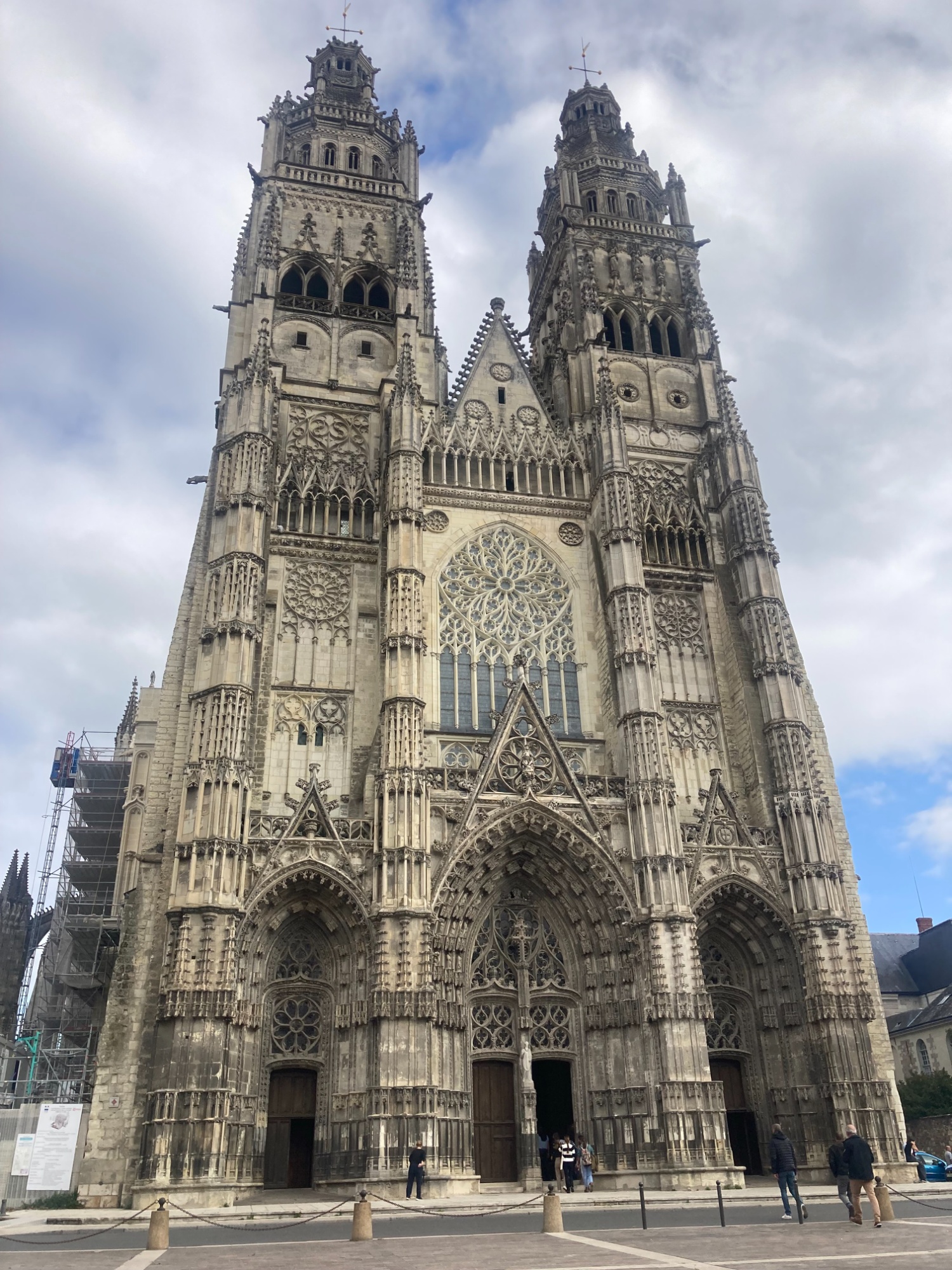 We walked to the building where Joanne of Arc got her armour in Vieux Tours and then walked through Le Passage des Coeurs Navrés, la rue la plus étroite (alleyway of the sorry hearts) and took lots of videos!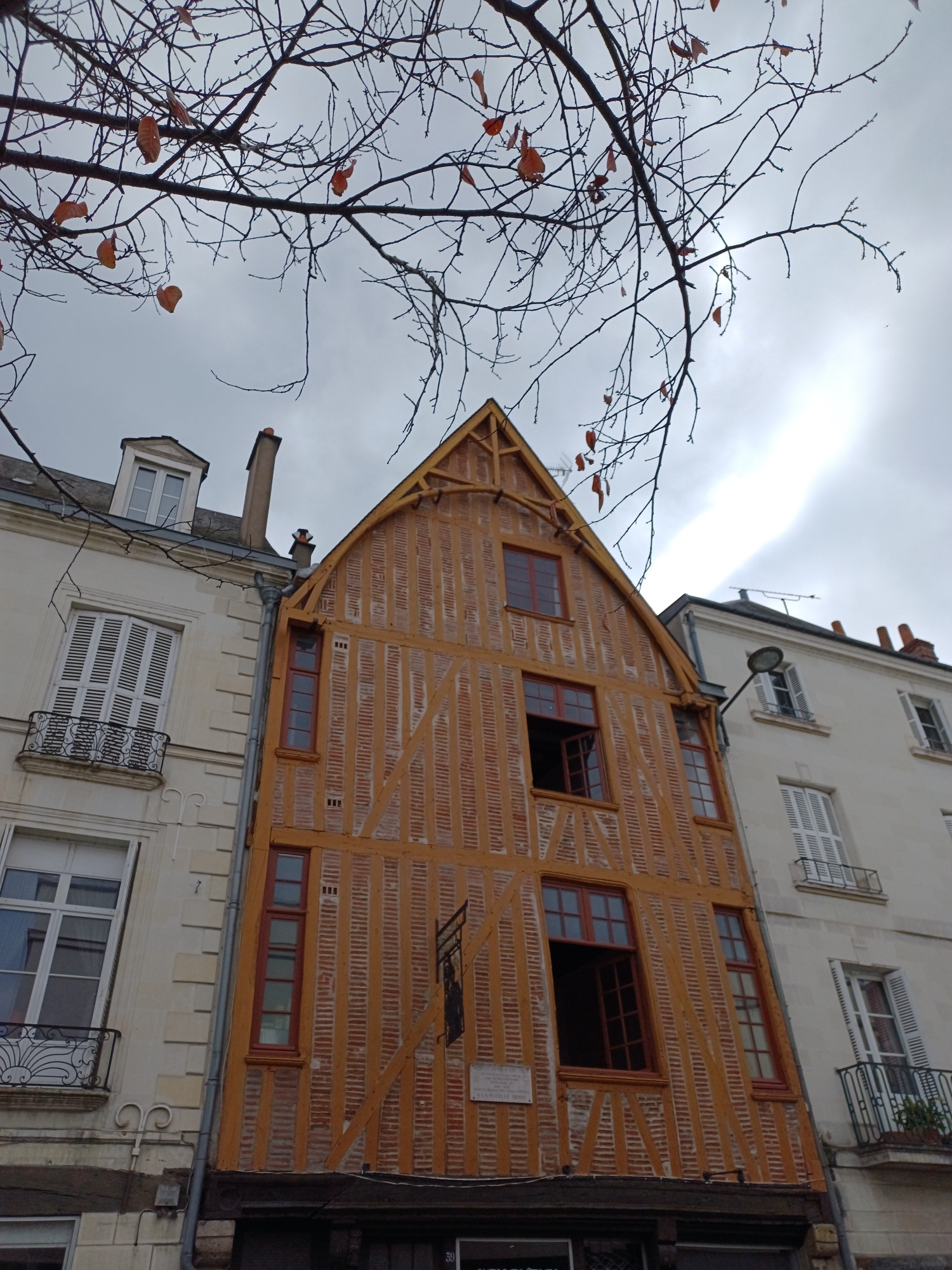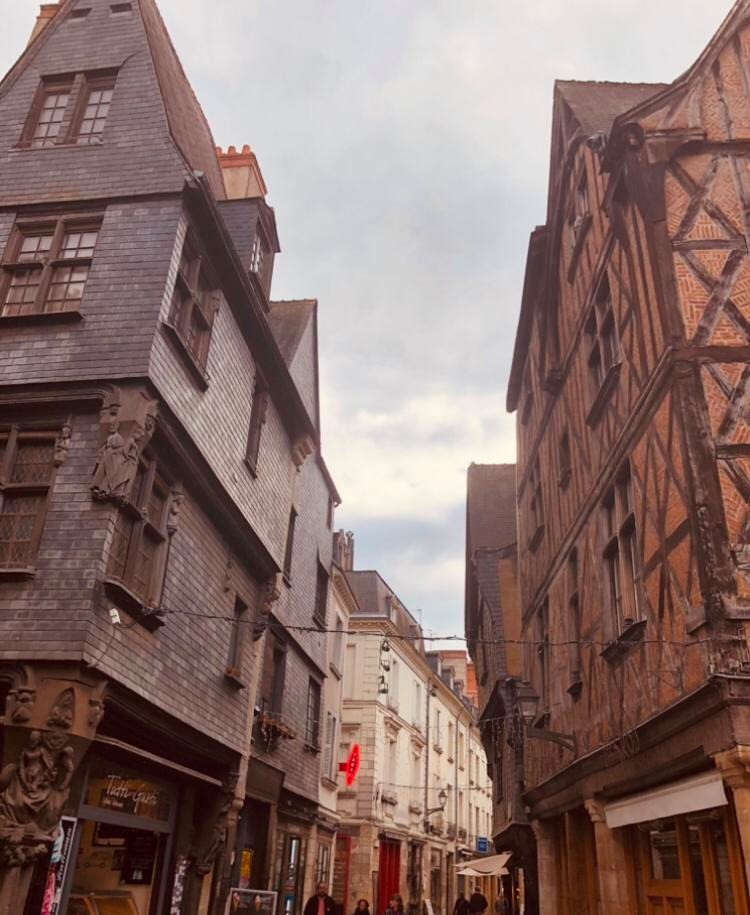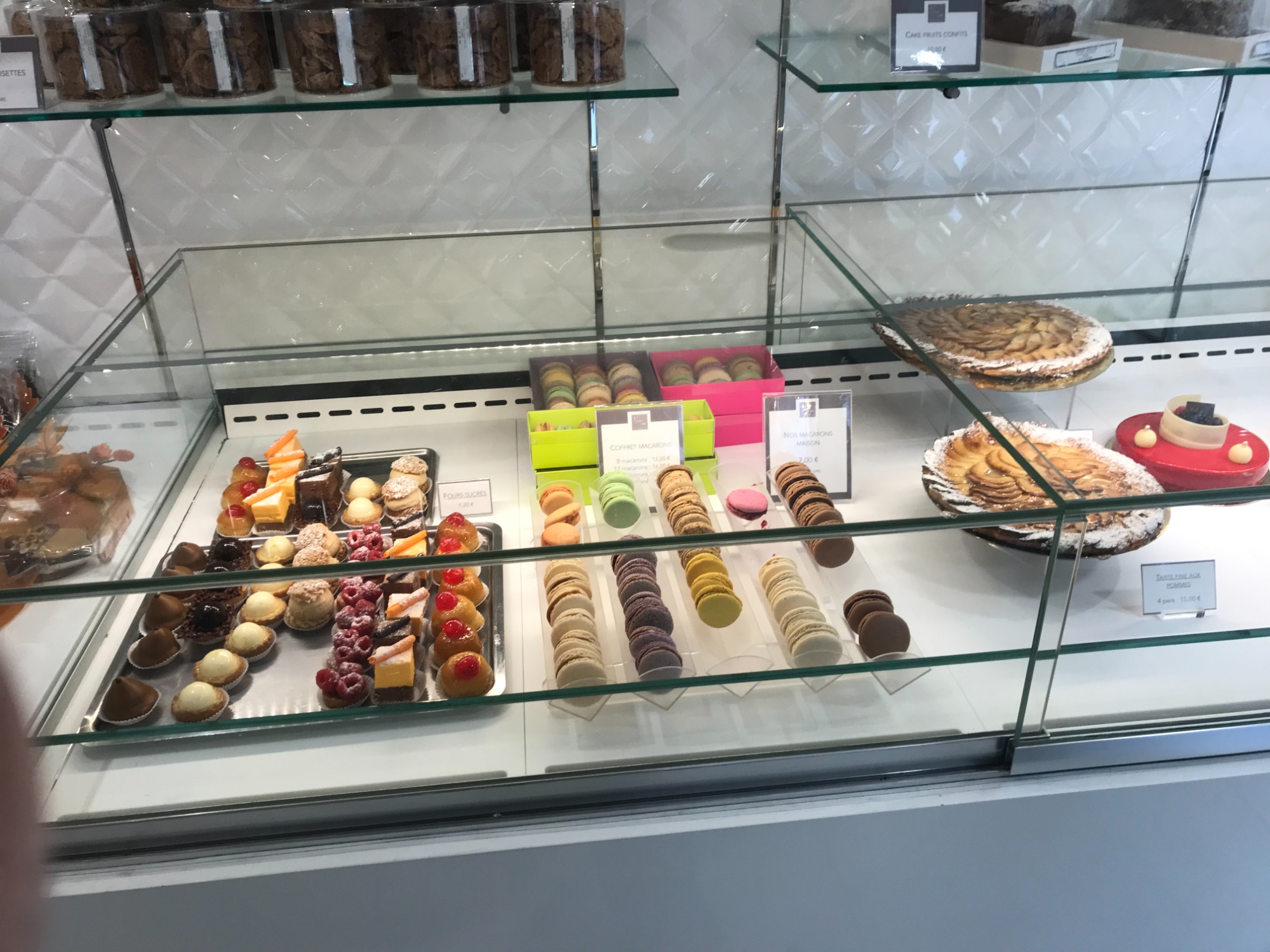 Finally, after an amazing two hours of French culture and history, we were let loose in the city of Tours to shop (or window-shop) to our hearts' content. Some things we bought were cute, little (and amazingly expensive) macarons, a 10cm box of chocolates for €35 - which didn't even turn out to be that good - and (in my case) a pumpkin spice latte! Despite the prices, we had a lot of fun gallivanting around town and laughing at the costly purchases of our friends! Wednesday was a pretty good day!
Thursday 13th October
On Thursday, we visited the Futuroscope theme park.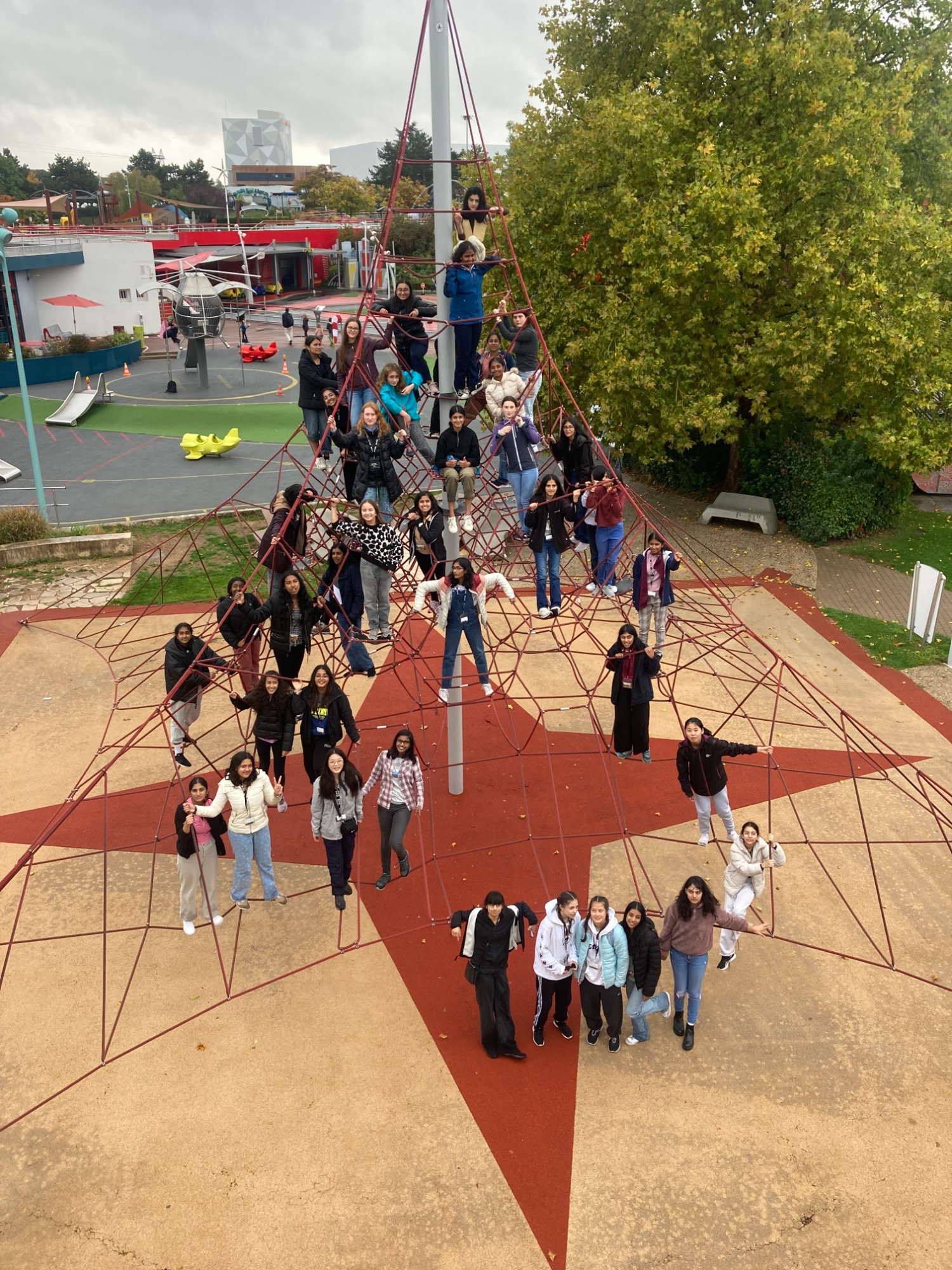 In my opinion, this was the best day because we had a lot of fun, and we were given permission to explore the park on our own and do any rides we wanted apart from the regular check-ins we had to do throughout the day. All the rides were fascinating and enjoyable, most of them were 4D film experiences where you were moved around in your seat and be sprayed with mist and things like that while you watched the film. It really allowed you to feel immersed and feel like you were part of the film, and made the experience that much more enjoyable. The park itself was also visually exciting, with lots of cool sculptures and buildings to look at.
Some examples of the rides are: Tornado Chasers, where we sat on a round platform that moved from side to side and tilted up and down with flashing lights and 4D effects while we watched a film about an escaped tornado; Destination Mars, a roller-coaster; the Extraordinary Journey, another 4D experience where we were taken all around the world, and it felt like we were really inside all these incredible places; Arthur, the 4D Adventure, where it felt like we had truly entered the world of the French film; Arthur, Dances with Robots, a ride where you quite literally 'danced with robots' by being moved around by a robotic limb in time to the beat; Dynamic Vienne, another 4D ride with a funny story about a man late for his wedding and a sneezing tree (my personal favourite); The Gyrotour, where we were lifted 150 ft in the air and had amazing views of the whole park; Dynamic! A 4D race where we were moved about a lot more than the others and last but not least, Cosmic Collisions, a more relaxing attraction, similar to a planetarium, where we sat down and were shown the creation of the moon and planets and how our universe might look in the future. This was a bit more challenging because it was entirely in French, but we understood quite a lot anyway!
Friday 14th October
Friday was our last day in France and the day we departed on the coach. After eating a hearty breakfast, we said our last goodbyes to our host families who had warmly welcomed and looked after us during our stay at their house. We set off at 8am on our journey back to England which took around 10 hours.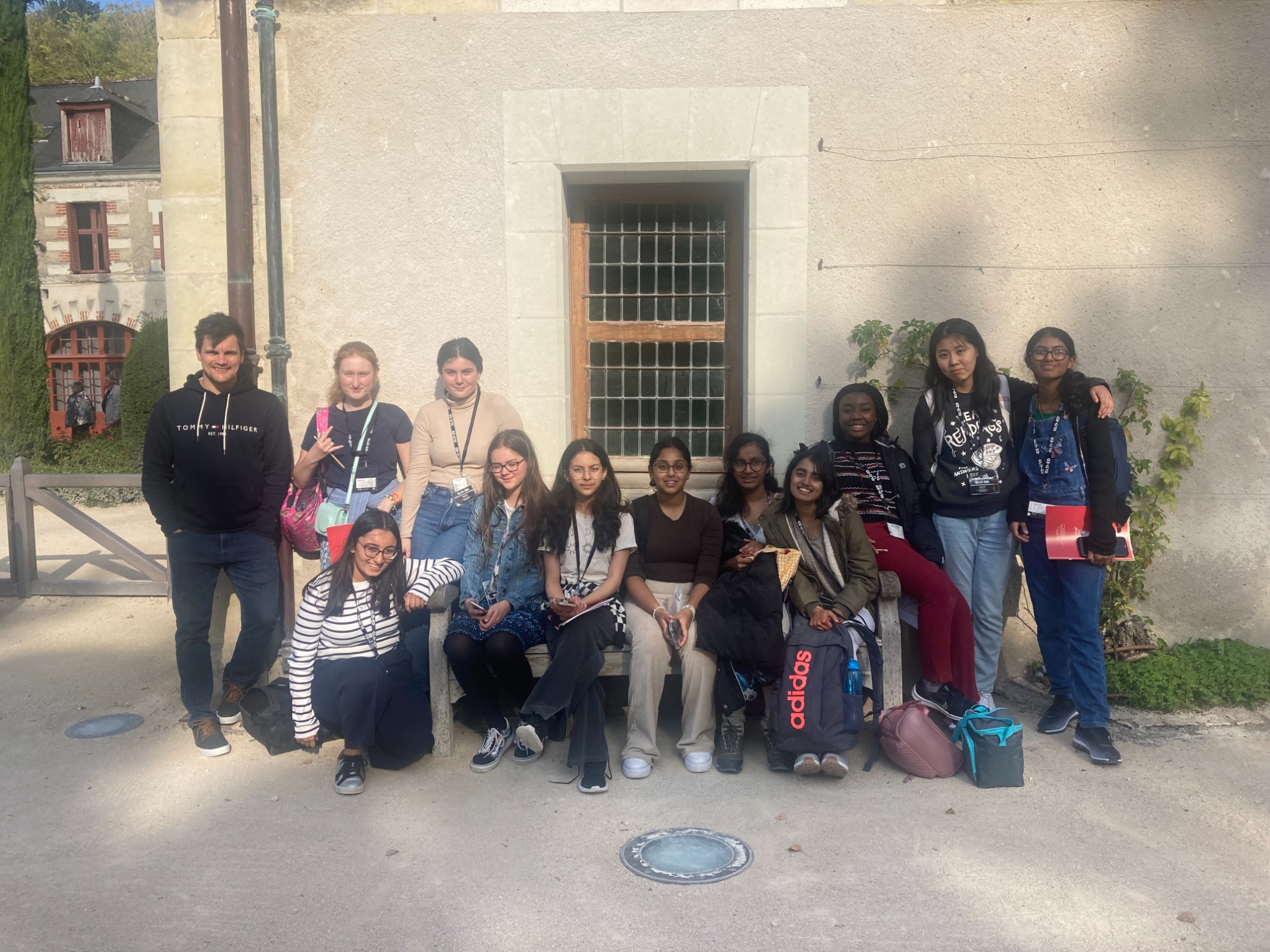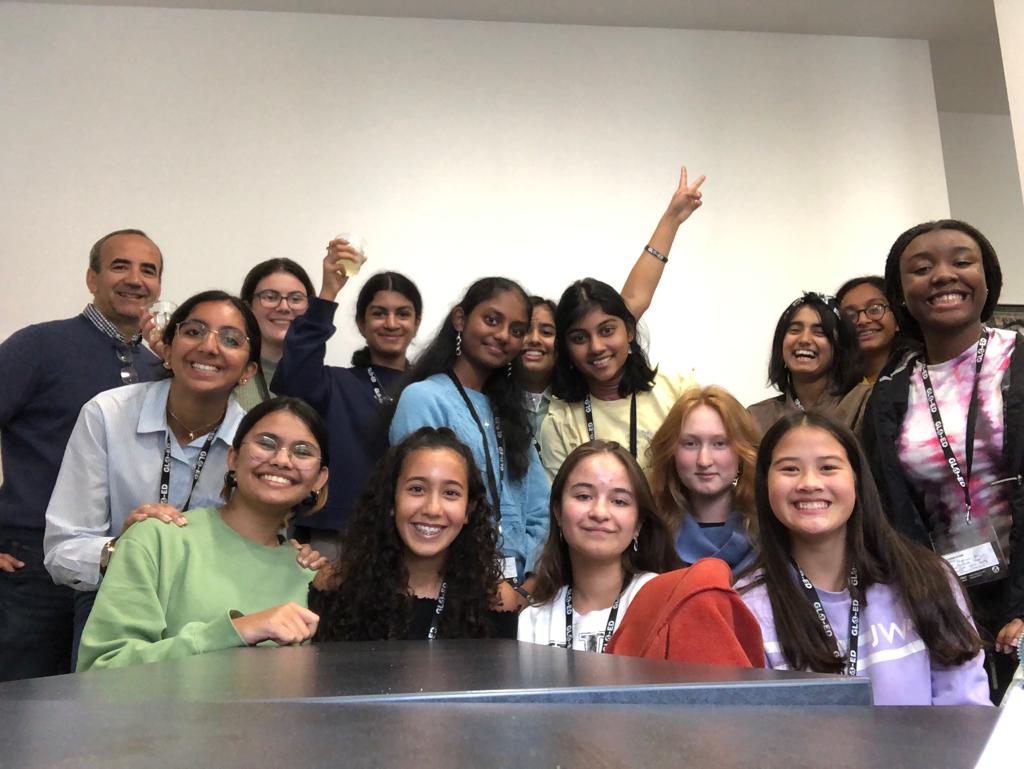 We all agreed that the French trip was hugely beneficial for us. Not only did we speak the language everyday while we were in France, we also experienced French culture firsthand! The trip has increased our confidence in speaking the language and also provided us with some great memories.
Thank you to all the staff that made this trip happen, we appreciate it so much!
Tvishi, Jiya, Koyenum, Lulu, Roma, Mariyam and Joanna