House Reading Cup Presentation
On Friday 12th May, Mr Duncan presented the House Reading Cup to Sidmouth House for collectively reading 575 books! Close runners-up were Palmer followed by Cedars.
Sophie and Ella proudly received the cup as their last task as Sidmouth House Leaders. Neha joined them for the presentation as she will be one of the Sidmouth House Leaders for 2023-24.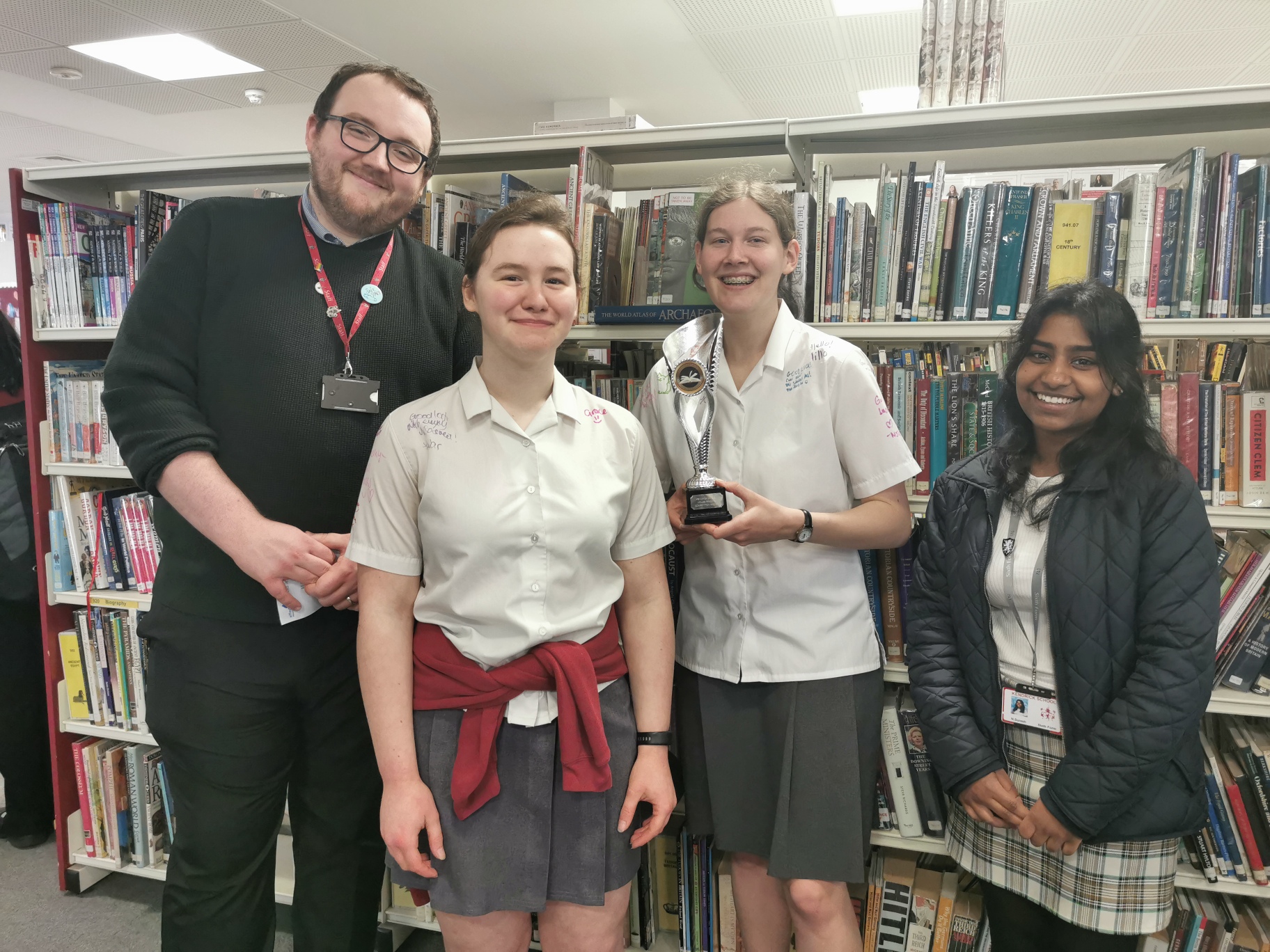 The next reading challenge has already been launched, encouraging students and staff to read a wide range of books throughout the year.