Mental Health - The Safe Space Project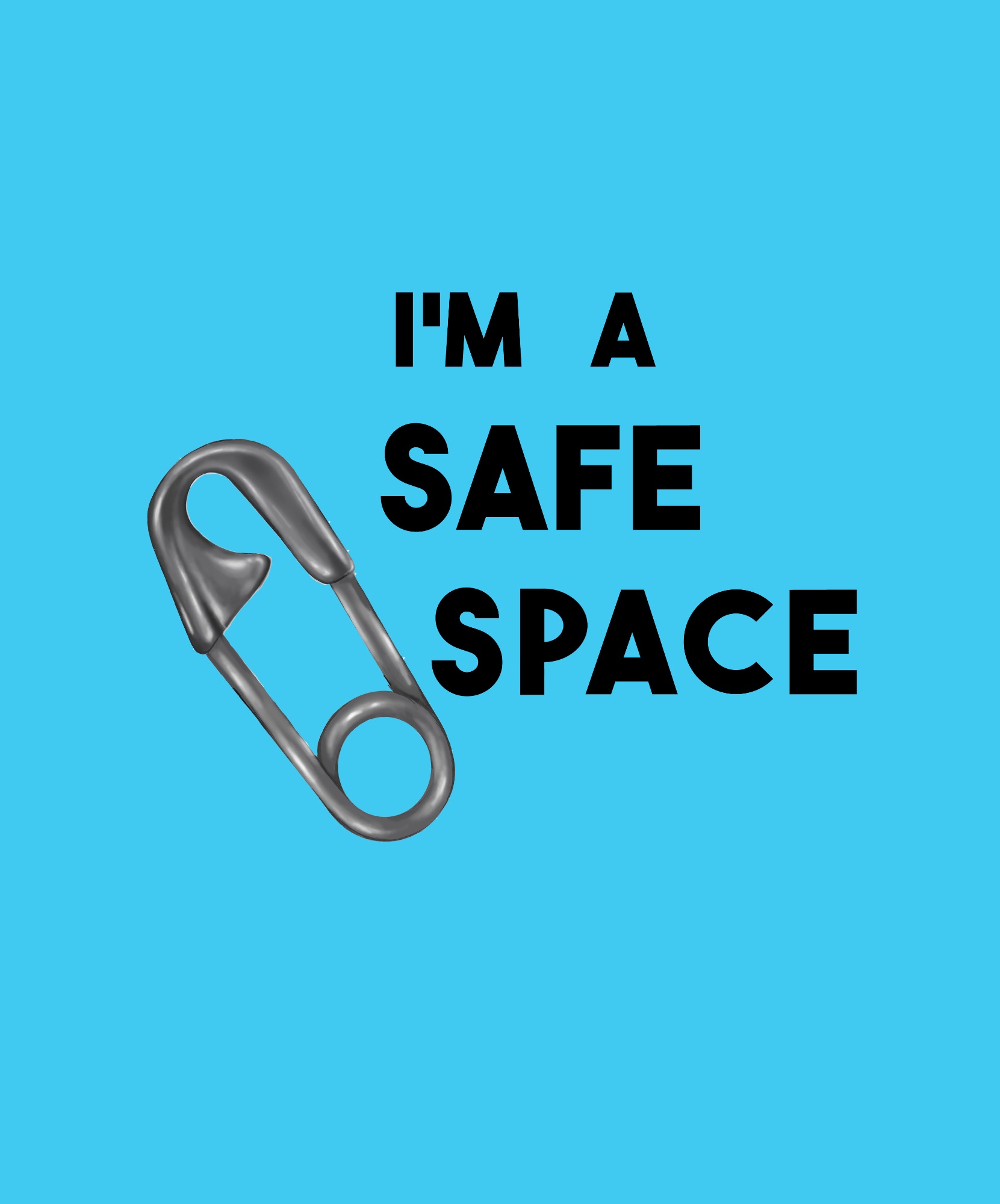 In July 2017, Kendrick School began our work with the local authority as part of the Schools Link Project, an opportunity to develop our understanding of and support for mental health across the school.
General Background
In response to a significant increase in numbers of children and young people with mental health needs and emotional wellbeing issues, the national focus is on ways to build resilience and improve outcomes for these young people[1]. In response, the CCG funded the development of Reading's Schools Link Project (SLP) which used the THRIVE model[2] as a systems approach to locate mental health services in schools through training and specialist provision, and offers school, children and young people stepped care interventions.
Recent research[3] highlights the need for further focus on effective and sustainable provision for children and young people with mental health issues, including further provision in schools, a focus on vulnerable populations, and improved integrated working.
The Local Transformation Plan for Children and Young People's Mental Health and Wellbeing[4] aims to transform services to meet the principles of Future in Mind. It is promoting a whole system framework of care, away from specialist mental health teams to families, communities, schools, public health, social care and the voluntary sector:
sharing the same vision
working together on prevention, early help and building resilience
improving the way in which children, young people and their families access support, care and mental health treatment.
Subsequently, the SLP is now evolving into Reading's Young Peoples' Emotional Wellbeing Partnership (RYPEWP) to unify young people's mental health providers within Reading, provide more integrated delivery and develop a shared strategic approach to improving outcomes for young people with mental health needs.
Kendrick Context
In July 2017, Kendrick School began our work with the local authority as part of the Schools Link Project, an opportunity to develop our understanding of and support for mental health across the school. This project was developed by Dr Deb Hunter, Principal Child and Educational Psychologist for Reading Borough Council.
In practice, the project brought a variety of elements to the school:
Two days of whole school INSET on mental health (July 2017 and November 2017)
Programme of mental health workshops (Enhanced Psychological Perspectives in Educational Psychology) for TLCs to attend through the academic year 2017/2018
Mental health surgeries for pastoral staff to discuss concerns about individual students with an Educational Psychologist and Primary Mental Health Worker, and to form an action plan for additional support
SLP Network Meetings for SENDCo
We are excited that Kendrick School has been selected as a leader in the RYPWP and that we are developing as one of the first Mental Health Hub Schools for Reading, strengthening the collaboration between schools and support services across the Reading area. Helen Stacey, as SENDCo, will be leading this work at Kendrick, alongside the Educational Psychology and Primary Mental Health Worker teams and alongside colleagues at Reading Girls' School.
Safe Space Project
To build on the 'Safe Space' promotion by the previous Head Girl Team, led by the Head Girl Lily, for Mental Health Awareness Week 2017, this project aims to encourage the engagement of all stakeholders in supporting the mental health and wellbeing of the students and staff across the school. The aim is for Kendrick School to be considered a 'Safe Space' for all.
Students
The development of a Student Wellbeing Ambassador Team (SWAT) using termly projects to ensure focus and impact. Term 1 saw the team raising awareness of mental health and wellbeing through assemblies led by the Year 11 students, the development of a "Winning Ways to Wellbeing" booklet and the construction of dedicated noticeboards in Main School, Sidmouth basement and the Sixth Form block. Term 2 has seen the SWAT engage in a half-day training session with the student team from Reading Girls' School, led by the Primary Mental Health Worker team, and other events are being planned for later this term.
In addition, an enhanced offer of individual and group interventions will be offered to Kendrick students, whilst trials of a variety of screening and assessment tools will help to shape the advice and guidance given to partnership schools.
Parents
We are working hard to develop a bank of resources that we can share with parents when they are supporting their child with their mental health or wellbeing. Psychoeducation is a key factor in ensuring that students continue to be supported outside of school and the excellent resources are already having a positive impact. During this academic year we will also be delivering, with the Educational Psychologists and Primary Mental Health Workers, a series of six workshops for parents to attend from across Reading. These will be delivered at Reading Girls' School (9.30am) and at Kendrick School (6.00pm) on the following dates, with an open invitation to parents from across Reading schools:
Anxiety – Wednesday 12th December 2018
Depression/low mood – Wednesday 30th January 2019
Self-harm – Wednesday 27th February 2019
Eating disorders – Wednesday 27th March 2019
Exam anxiety – Wednesday 24th April 2019
Resilience – Wednesday 3rd July 2019
Staff
This element of the Safe Space Project is in two parts, professional and personal.
Professionally, all TLCs have signed up for at least one of the Mental Health Workshops offered by the partnership across all Reading Schools and are working alongside Helen Stacey (SENDCo), Deb Hunter (Educational Psychologist) and Cathy Brangwin (PMHW) to use the mental health surgeries to access individual support for student concerns. All staff were invited to attend the Professional Learning session in November, led by Helen Stacey, on supporting mental health at Kendrick School.
Personally, if we are to aim for staff to feel that Kendrick is also a 'Safe Space' for them, their wellbeing must also be a priority. Helen Stacey attended a workshop in July 2018 on 'Supporting Staff Wellbeing in Schools', run by the Anna Freud Centre for Schools and Families. Helen has begun to discuss the leadership of staff wellbeing with SLT and following a baseline assessment and information gathering exercise at the INSET Day on 8th November 2018, staff will be invited to join the Staff Wellbeing Working Party which will consider the results of the assessment and actions that can be taken to ensure that Kendrick School is a 'Safe Space' for staff as well as students. A further assessment of staff wellbeing will take place in the summer of 2019 to assess impact.
What Next?
Using the findings of the Safe Space Project, Helen Stacey will produce a report on the work that has been undertaken in this role and develop a full Kendrick School Mental Health and Wellbeing Strategy for students and staff by summer 2019. The aim will be for this strategy to be sustainable and effective, with a long-term vision for the impact of the work being undertaken with the RYPEWP.