Online Safety for the Home
Source: Internet Watch Foundation
1 in 4 teenagers receives unwanted sexual messages online. Does your home have an open door to child sexual abusers?
Increasingly, young people are being contacted in their own homes on online platforms and apps and asked for sexual pictures and videos, while their parents and carers are totally unaware.
There is a significant rise in children being groomed and coerced online by abusers into sexual activities often in their own bedrooms and bathrooms. Those abusers record this content via webcams or livestreaming services and share it across their networks online. This type of child sexual abuse is now the predominant type of sexual abuse imagery found on the internet.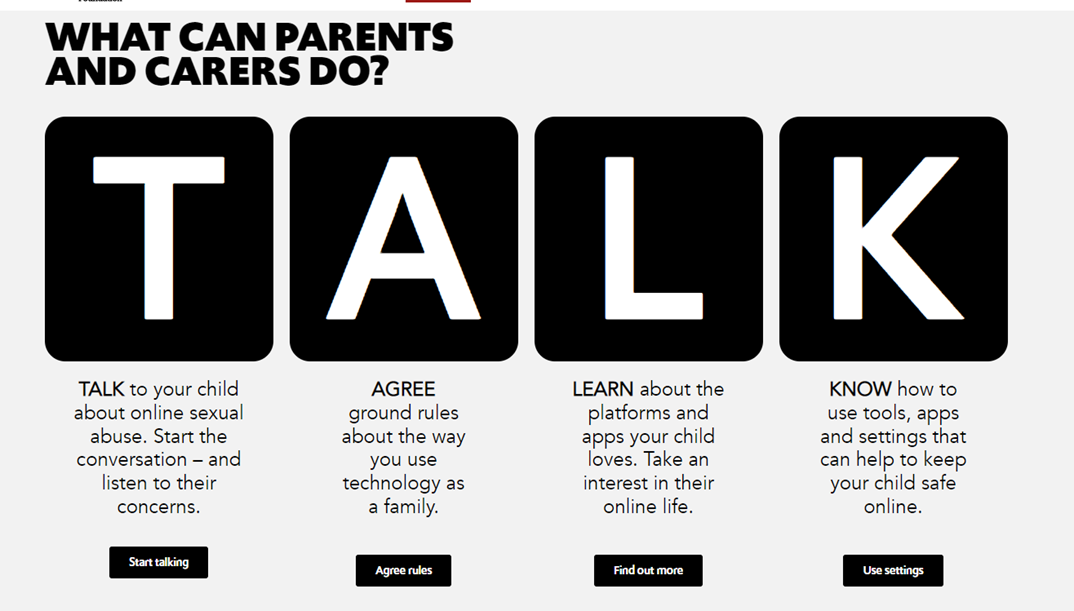 For more information on each of the above please click on this link: https://talk.iwf.org.uk/