Library Displays
Connecting With Nature Display
This week (10-16 May 2021) marks Mental Health Awareness Week which is hosted by the Mental Health Foundation. Mark Rowland, the Chief Executive of the foundation was inspired by a conversation with an elderly friend who lived alone, had recently had a fall and found herself separated from her community. She explained to Mark that she got through it by taking daily comfort from watching the birds sing to each other on the fence and the flowers re-emerge from the frosts of winter.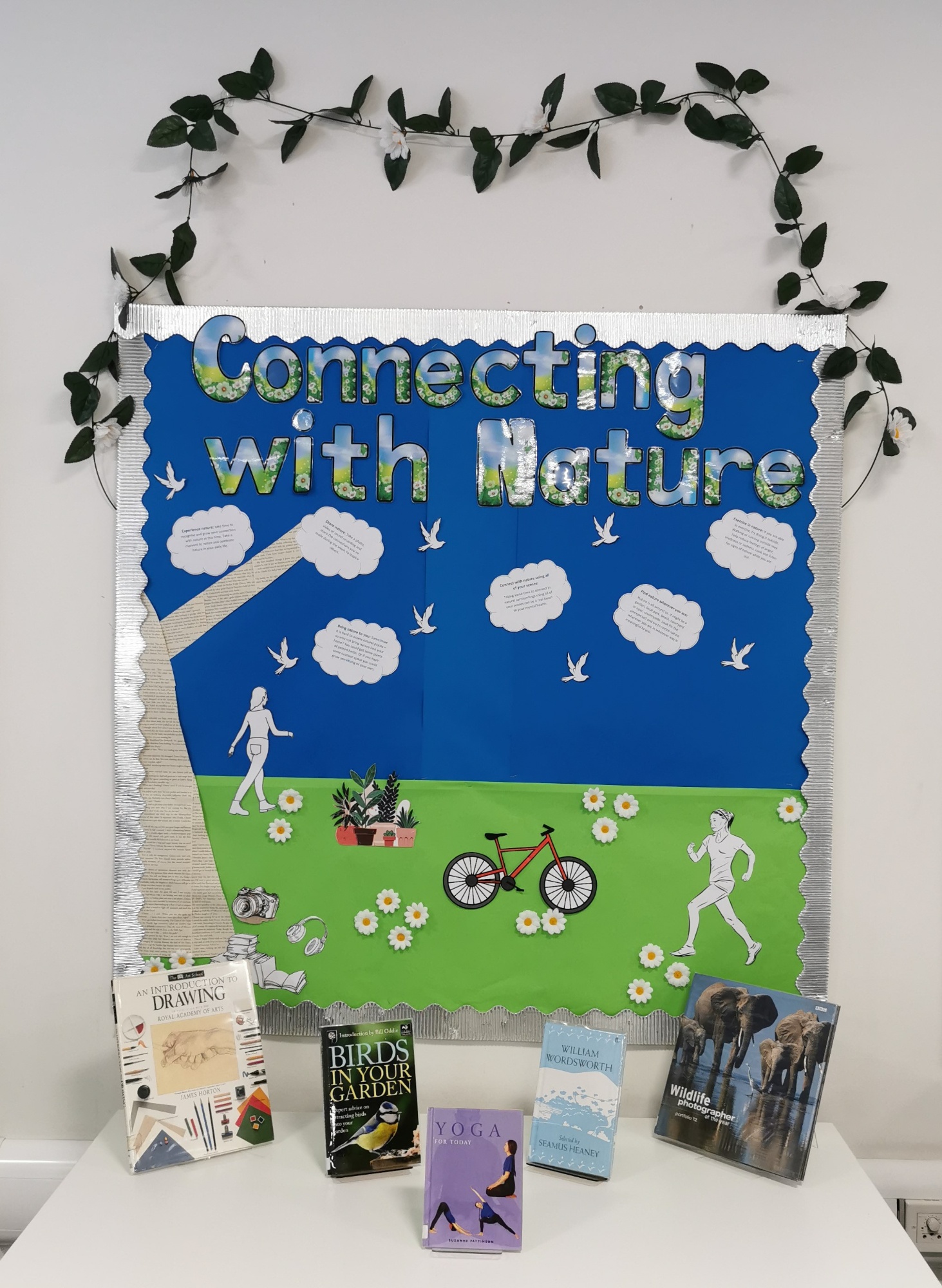 During the long months of the pandemic, millions turned to nature. Research showed that more people were noticing nature and spending time in nature than before. This year they are highlighting the powerful benefits of nature on our mental health.
In the library we have a display suggesting ways we can all connect with nature and in turn help our own mental health. Suggestions include bringing nature into our own homes or spaces, sharing nature through photographs as well as taking exercise outside and appreciating the nature around us.
Limerick Display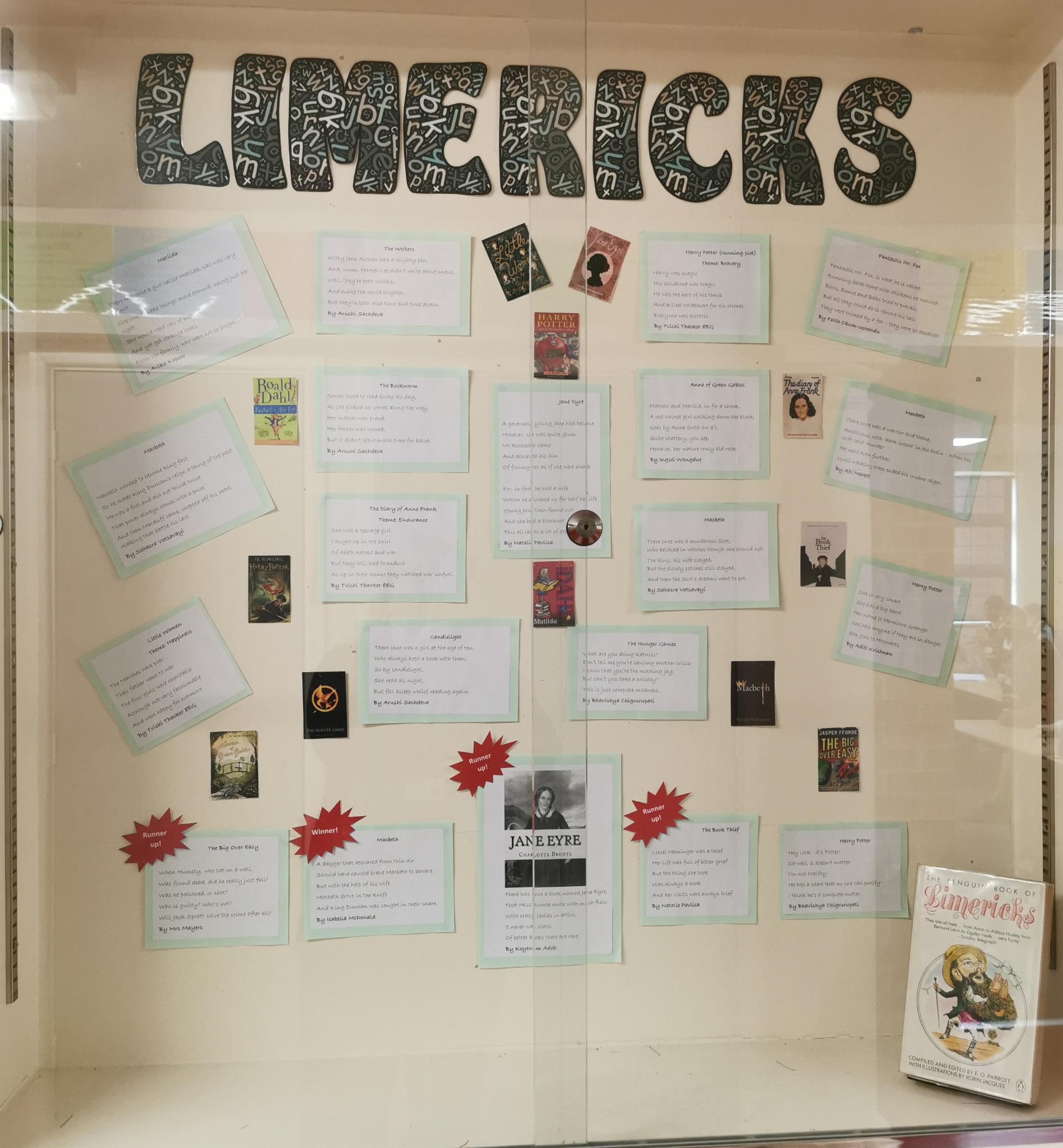 Following on from our World Book Day Competition where we invited students to write a limerick based on a book character, a display of the best entries has been put up in the main school for all to see and appreciate.
Special congratulations to Isabella for her limerick about Macbeth.

Shakespeare Display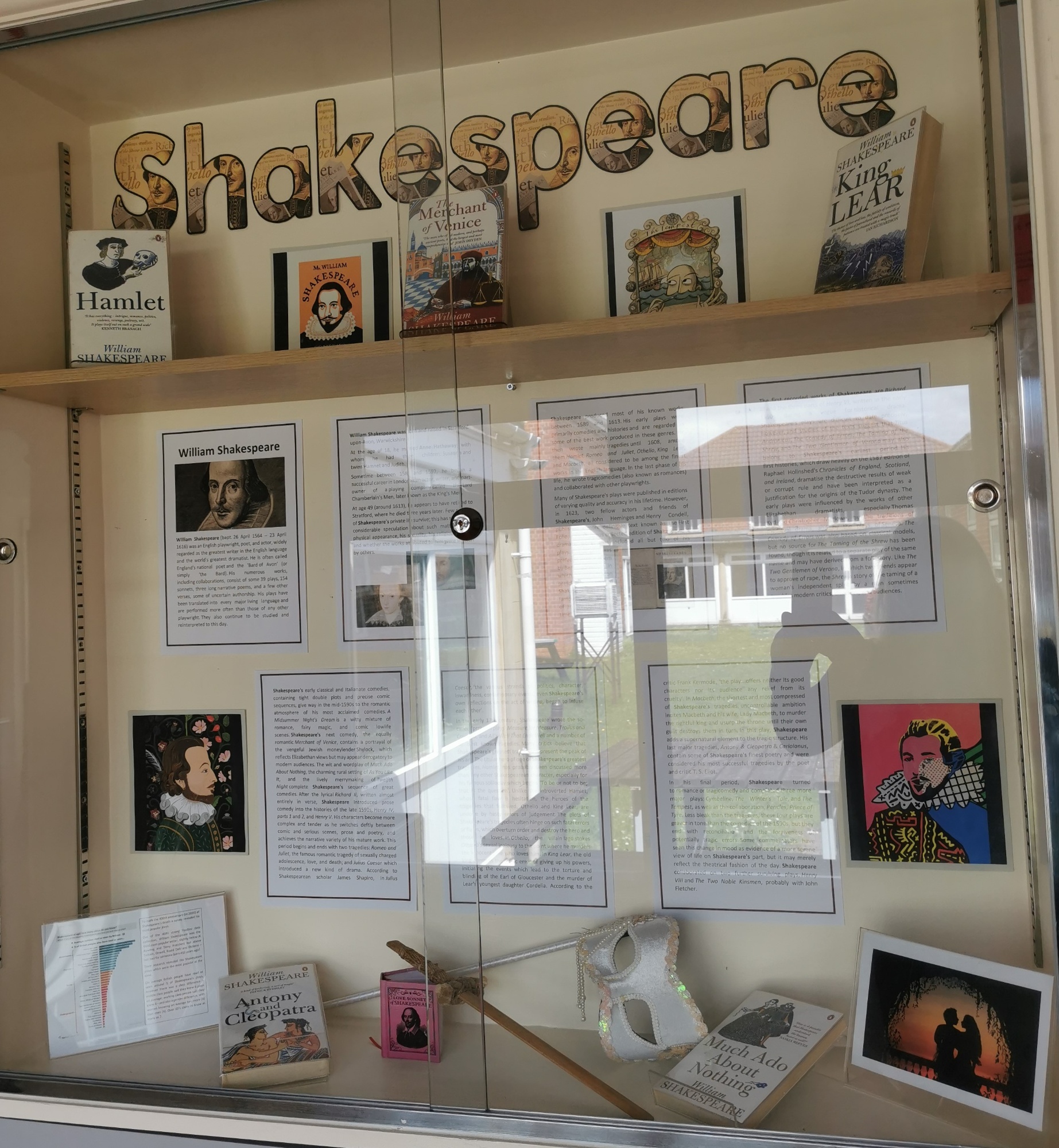 It is believed Shakespeare was born in April 1564, so every April we like to commemorate this event in some way. This year we have a display in the main school, exploring the different periods of his writing, from his early comedies through to his collaboration on his last surviving plays, Henry VIII and The Two Noble Kinsmen.